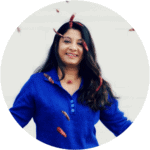 It is a very well known fact that kids are like a sponge, they literally absorb everything they see and hear. Thus during this tender age, it is highly recommended that parents and teachers use this time to inculcate good habits and healthy lifestyle. It's surprising that even an eighteen month old child who isn't potty trained loves playing with a mixing bowl and a wooden spoon. Irrespective of the gender they quite enjoy playing housekeeping. From my personal experience I can definitely vouch that, engaging kids in the kitchen definitely encourages their interest in cooking and healthy eating. Infact the First Lady has teamed up with several agencies to host the fifth annual Healthy Lunchtime Challenge to promote cooking and healthy eating among young people across the nation. Junior chefs aged 8 to 12 can participate (in collaboration with their parents) by submitting a healthy and affordable lunch recipe that meets the USDA's recommended nutrition guidelines (ChooseMyPlate.gov). One winner from each state, territory and the District of Columbia will be invited to the White House for 2016 Kids State Dinner, where each of the winning recipes will be served. For the younger kids, kitchen activities are great as they stimulates all their senses. They learn by touching, feeling, tasting, smelling, seeing and learning, thus making their kitchen experiments memorable and meaningful. Positive and fun interactions with food definitely encourage the child to participate more in the kitchen. A lot of my friends see little A helping or assisting me in the kitchen and often ask me how I involve him in the kitchen with me.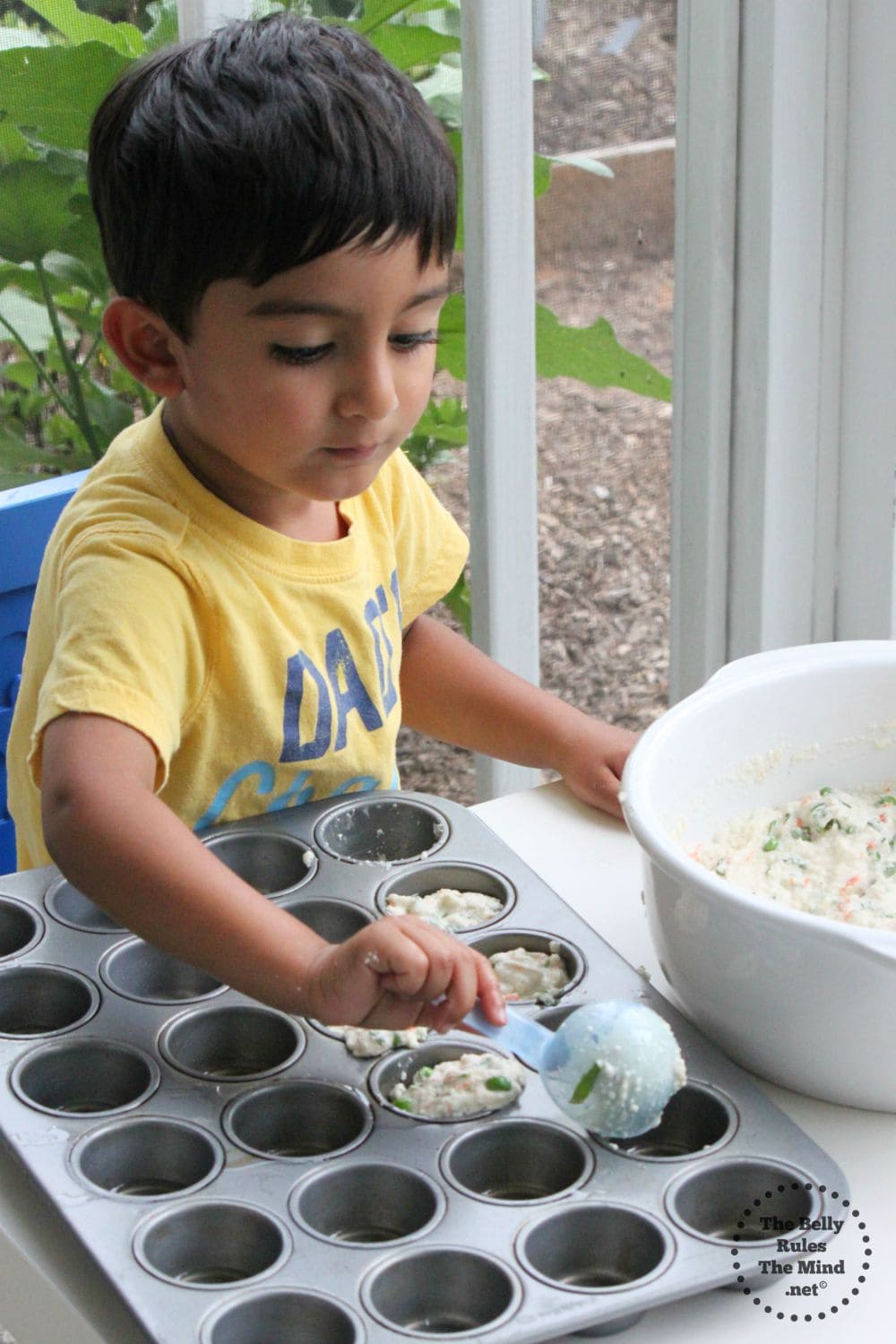 Little A's first closest encounter in the kitchen was when he was 13 months old. I was busy cooking lunch and to keep him busy I gave him a mixing bowl and a wooden spoon to play with. Oh boy!!!! let me tell you he had a blast, he was trying to make all sorts of sounds and kept stirring and and hitting the bowl from one end to another. I can tell you he thoroughly enjoyed that activity.Going forward every time I cooked in the kitchen he would want a wooden spoon and the mixing bowl. Eventually he graduated to playing kitchen at his daycare. After that he started mimicking and making dosas (rice crepes) and cookies. Soon enough things got real and he started helping me in the kitchen. He began with keeping his utensils back onto the shelves from the dishwasher.  We got him a Vegetable Cutting Set  which he absolutely loved.  He often baked cookies using his play dough and some cookie cutters. Infact he even made imaginary food from the sand in his sandbox. Finally the day dawned upon us where he started showing interest in being my assistant and mixing batters and pastes for me for real. As soon as he turned two he participated as the youngest chef in a recipe contest in school(picture below). Needless to say, that all of these small experiences have helped him developed a keen interest in the kitchen. Today I am going to share with you some ideas that personally worked for me to engage my child in the kitchen.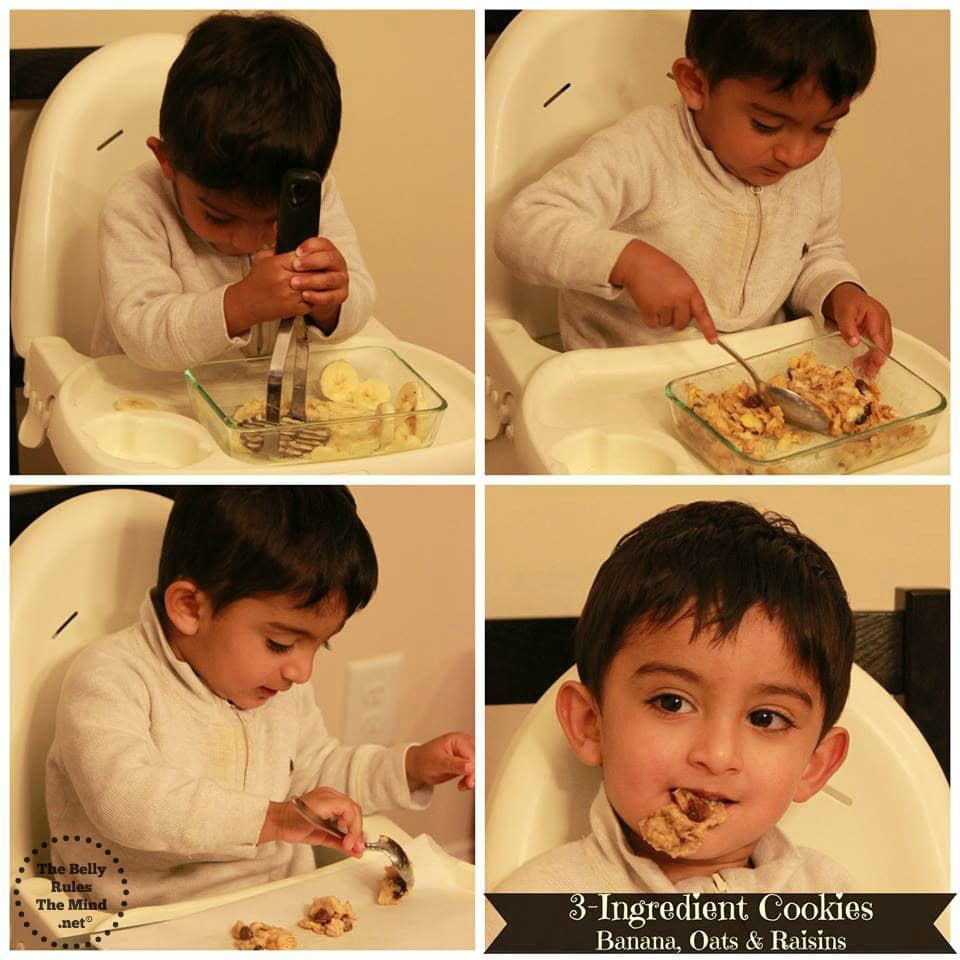 Before you begin with anything, make sure your kitchen is baby proof….what I mean is clear off the space of hot liquids, sharp knives, heavy utensils, glassware, cleaners etc.  You could even use the dinning table or your child's activity table, if you want to be super safe. Now let you child explore and enjoy some of the following activities. If you are the kind of parent who doesn't let the kid explore just because of how messy it gets to clean up afterwards, let me tell you these activities are totally worth it and in the long run pay off and turn out to be time well spent.
Washing fruits & veggies – This is a great way to teach them the names of the veggies and fruits. Talk about the color and the nutrient value of that fruit or vegetable. Example – I would let A wash his apple or a raspberry or two. He soon realized that he was squishing the raspberries. Every time he did that we talked about the textures being hard versus soft. He quiet enjoyed squishing the raspberries though. I started off small, telling little A that fruits have fiber that help you clean your stomach, which will keep him away from constipation. The timing was perfect as he was 2, I was potty training him. He saw some of the kids in his class struggle at potty time. He understood that he was never constipated as he consumed fiber, which in turn made potty training so much easier for both of us. Once he was potty trained, I took it up a notch and we started discussing the health benefits of each individual fruit and veggie.  Every time I made Spinach, I told him that it had iron and it will make him strong like the superheros. He still thinks one day he will have the powers of iron man because he is consuming  iron. He related broccoli to protein and has his own imaginary character called the Muscle-Man. Now at 3, he himself is curious about the health benefits of the food he is eating, be it grapes, peas, carrots anything he loves to know what does it contain as a primary source of nutrition.  Spiralizer – Amazon Affiliate Link
Mashing – Oh the kids love this one, specially if they get to do it with their bare hands. They could also use a plastic or a kiddie fork to mash boiled veggies, specially potatoes, yam, avocados.
Pouring liquids – Kids love exploring texture and it's good for their motor skills too. Next time you need to add water in your batter or cake mix, take their assistance or assist them. Initially I began with assisting A, eventually to build his confidence I let him pour milk into his cereal bowl. Ofcourse please don't top off the glass. Keep it half empty or half full :) The first time he poured the glass of milk without spilling, he was so excited. The memory is still so fresh in my mind.
Stacking – This I had never thought of until, one day while I was stacking the utensils back from the dishwasher, little A started taking his spoons and folks and plates and stacking them in his cabinet. I keep his crockery in a drawer that he can access too. From then on, every time i am stacking the dishes, he loves to join me.
Stirring ingredients –  (Ofcourse at room temperature!!!!) As you already know from above that A loved playing with a  wooden spoon and a mixing bowl. I would often engage him when I would mix ingredients or make a batter. Until he was able to mix ingredients on his own I would assist him and hold his hand while mixing the ingredients. We repeatedly did this, until one day he was confident enough of mixing ingredients on his own. He felt so accomplished about being able to independently finish a task by himself.  (pic of A mixing his first muffin) 
Using cookie cutters – I probably used them for non baking activities more than I ever baked. This is how I taught him shapes at home.  I started off making different seasonal shapes of Rotis (Indian Flatbreads) for him. Circles, Squares, Trucks, Halloween, Superheros, modes of transportation, Easter, Christmas, Diwali, Alphabets, Numbers, you name it. Eventually I just gave him a full size bread, crepes, flat bread, omelette, fruit, idlis (rice cakes) or vegetable and let him pick his cookie cutter for the day and make his own shape. He loved it. Now he even likes to make a theme, like make a fruit zoo with the animal cookie cutters. If you would like to check out the 101 cookie cutters set, the amazon affiliate link is here. 
Sprinkling – This one is the easiest. Give them sprinklers and they will love to play with it. They can toss chopped veggies, pulses, nuts, seeds, diced fruits, greens or best of all decorate a cake or garnish a healthy pizza.
Kneading  & rolling dough – Kids love play dough right, get them to make their own. Make it edible or play with it. Give them a roller and a cookie cutter to make different shapes.[adinserter block="2″]
Gardening – Children are known to be natural gardeners.Last spring we made several trips to the nursery to purchase seeds and flowers. Little A was not even 3 then. We asked him to help us pick a color of marigold that he liked. He picked up a tiny plant of the bring orange color ans said he wanted to take it home. While gardening he got out his construction vehicles and shovels and helped us dig and fill in the soil. That was his first encounter with gardening. Next he helped sprinkle the seeds of cucumbers and tomatoes. When it was time to plant them into the raised beds, he helped us with filling the soil with his teenee tiny tools. We got him a baby watering pot from the dollar store and he sincerely watered the plants everyday keeping a close watch. As soon as he saw a fruit, he could barely wait to harvest it and eat it. In the process he learned about how caterpillars thrive on plants too.
Ask them – Apart from all the above ideas, I think what is most important is asking the child to do something with you, just like how they ask you to play with them. Repeatedly ask them, eventually they will agree to be a part of the kitchen. Make it fun and engaging, make the kitchen their play ground.
Products used in this post 
We would love to hear some of your ideas on engaging kids in the kitchen. Also if you found this post useful, share it with your friends and family on social media. Sharing is caring after all.