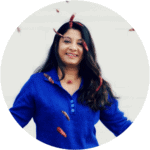 Pina Colada is by far my most favorite drink to chill out with. No matter which part of the world I am in, it definitely transports me to the tropical islands.  As I look around I see mother nature at it's finest. Sitting on a lounge chair on a beach, basking in the sun and the watching the endless ocean and enjoying the lapping waves, just totally mesmerizes me.  I love the feel of soft grainy sand under my toes and just bludge. As much as I would like to read a book, that has never really happened.  As a child I loved playing in the sand and water ofcourse. As I grew older I started enjoying body boarding. Now I have little A so I obviously like to spend my time with him on the beach, building sand castles, collecting shells, skipping the waves and the obvious 4 year old stuff. But I a still hopeful that at some point after i have enjoyed cherishing these precious moments with little A I was be able to sit back on my lounge chair with a book one hand and sipping a Pina Colada.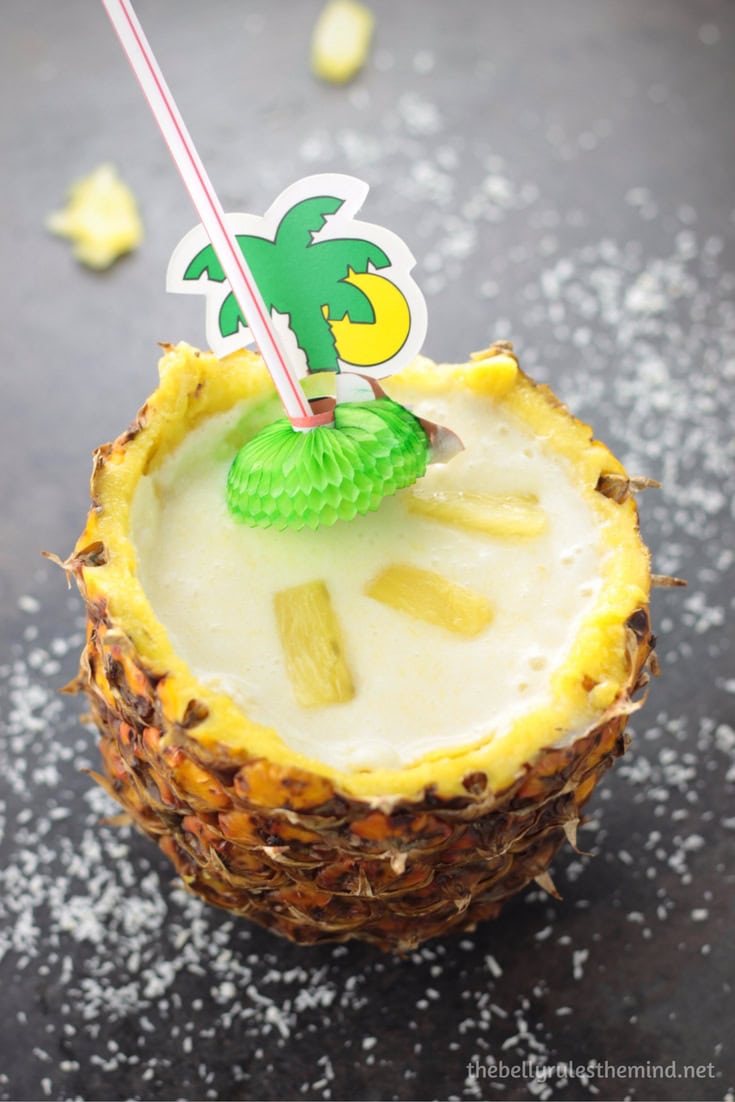 There are a lot of Pina Colada recipes available online but what sets this recipe apart is that this is the authentic Peurto Rican Pina Colada. For those of you who didn't know, Pina Colada is the national drink of Peurto Rico. Guess what??? I was lucky enough to get this recipe from a Peurto Rican friend. It's strange that Pina Colada is always considered to be a fancy drink that most folks either like to have at a fancy bar or restaurant. Honestly you will be amazed at it's simplicity. This recipe requires only 2 Ingredients, I mean atleast the non alcoholic Virgin version. Feel free to add in some white rum if you like to have your Pina Colada spiked with some alcohol. If you omit the alcohol, it's perfect summer treat for the kids too. Did you know that the word 'pina' means Pineapple in Spanish and the word 'colada' means strainer, which literally means strained pineapple.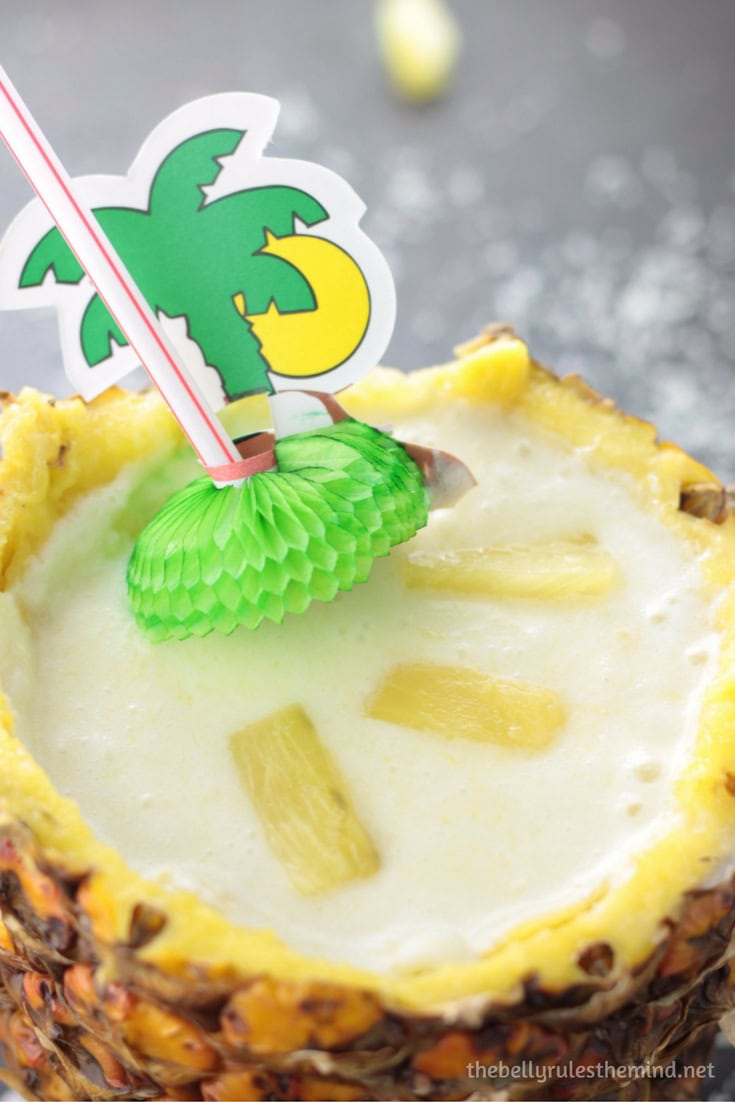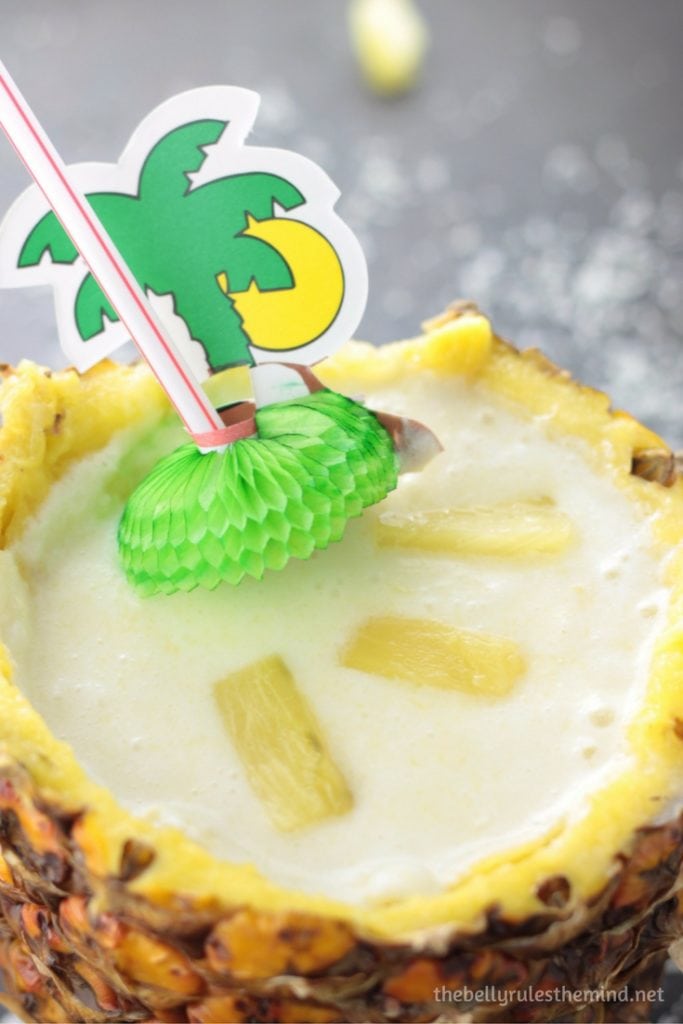 The distinctive flavors of the Pina Colada come from fresh pineapples and coconut cream. Now hang on, a lot of folks coconut milk for this recipe, but that's what sets my recipe apart. Te authentic Pina Colada is made using coconut cream and not milk. So what's the difference.
Coconut cream and milk both come from blending the white flesh also known as coconut meat or malai in Hindi. The liquid that is extracted from the white coconut flesh is known as coconut milk. It's a creamy white liquid. As the coconut milk sits in containers, the thin watery coconut milk settles at the bottom and the thick & rich coconut cream rises to the top. You can either make your own coconut milk and let the milk sit ina container for a few days to get the cream or just buy cans of coconut cream.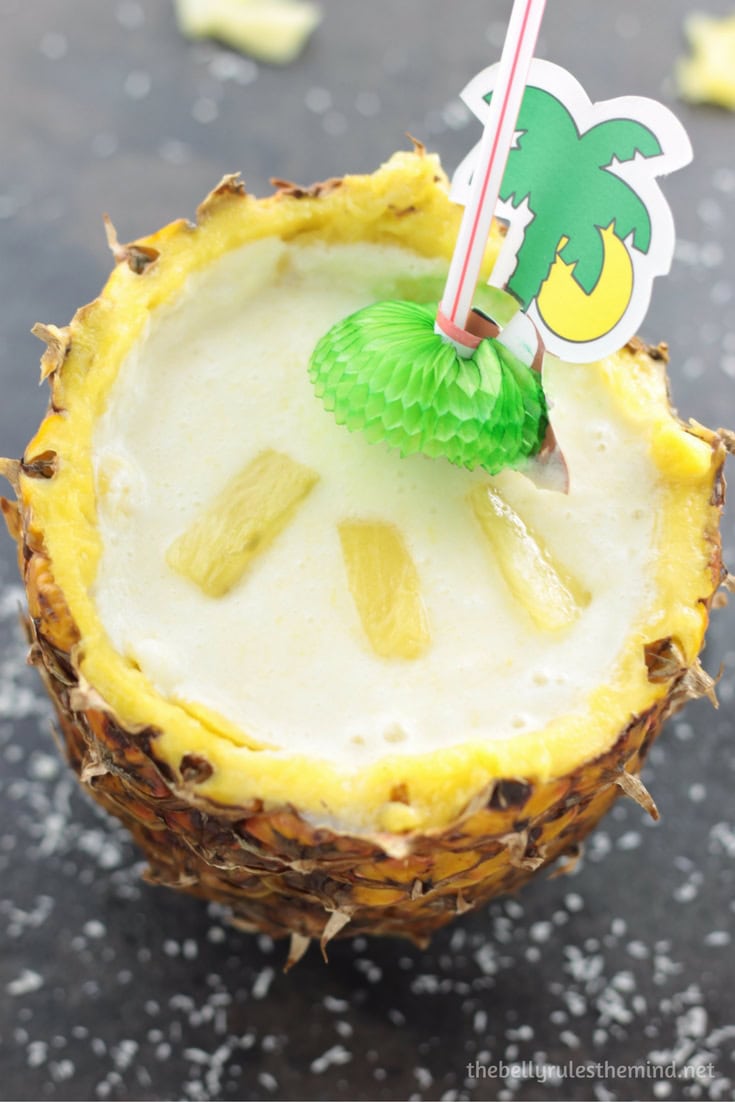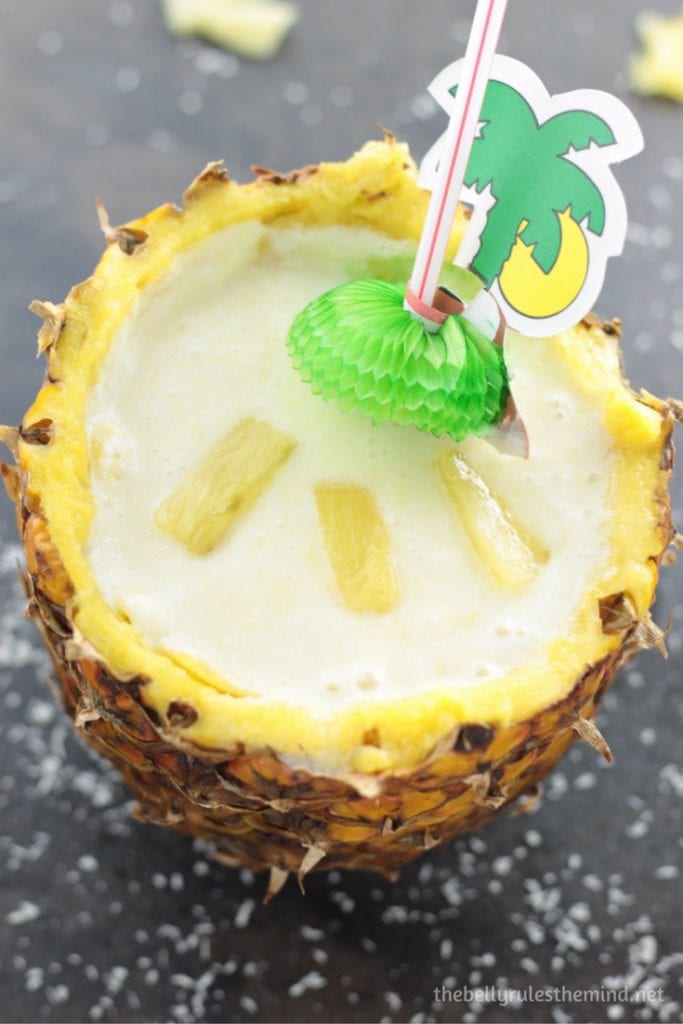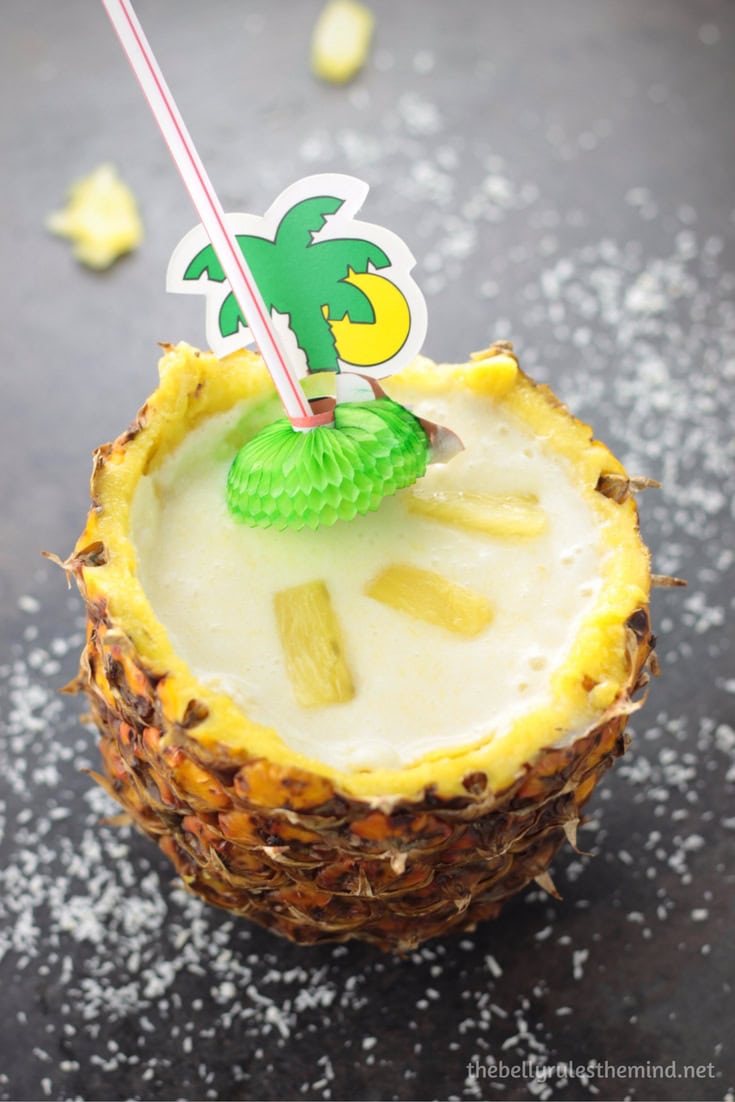 Ingredients
Instructions
In a blender add about 10 oz. ice cubes. Add in the pineapple tidbits along with the juice. Add in the cream of coconut and blend it for a couple minutes. Pour it into your cocktail lasses and decorate it with either a wedge of pineapple or cherry or even a fancy straw. If you like a slushy consistency, feel feel to add more ice. There is no need to add any additional sugar as the cream of coconut is already sweet enough unlike the coconut milk.
https://thebellyrulesthemind.net/2-ingredient-pina-colada-authentic-puerto-rican-recipe/
Do you have a favorite summer drink that you like to cool off with? Would love to hear about it in the comments section below. If you like this recipe, share it with your friends and family and help them beat the heat.
For more healthy ideas and recipes subscribe to our email or follow us on Facebook to stay updated with all the healthy information  we share. Check out our Pinterest boards for all the healthy eating inspiration you'll ever need. For an unending buffet of healthy photographed food, follow us on Instagram
Products Used