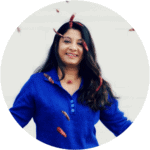 Broccoli is one vegetable that not many kids are not fond off. I guess a lot depends on  how it is served and presented too. I mean how it is cooked too. Not everybody likes raw or steamed broccoli because of it's strong bitter taste. So I like to add a bit of flavor to my broccoli which helps me mask the bitterness of Broccoli. So far all of my recipes are have not only kid approved, but the entire family has approved of it.
Lucky for me that little A loves Broccoli in almost any and every form except when it is served raw. Most of the times I don't have to trick him eat his Broccoli. As soon as he comes home, the first thing he want's to know if what's for dinner. When I tell him, it's Broccoli, he actual.y get excited about it. So far his favorite is Stir-Fry Broccoli Sabzi and the second favorite is the Garlic Roasted Broccoli. Although with Broccoli I don;t have to look for ways to hide it, sometimes during playdates when the other kids are not very fond of Broccoli, I have often made these 3 Ingredient Broccoli Poppers that are eggfree. I made this for one of the playdates recently and apparently the two other kids who had never consumed Broccoli, kept asking me for more. So if you or your kiddo are not very fond of Broccoli, try this recipe out. You will love the crisp texture on the outside and the soft cheesy flavor of Broccoli inside.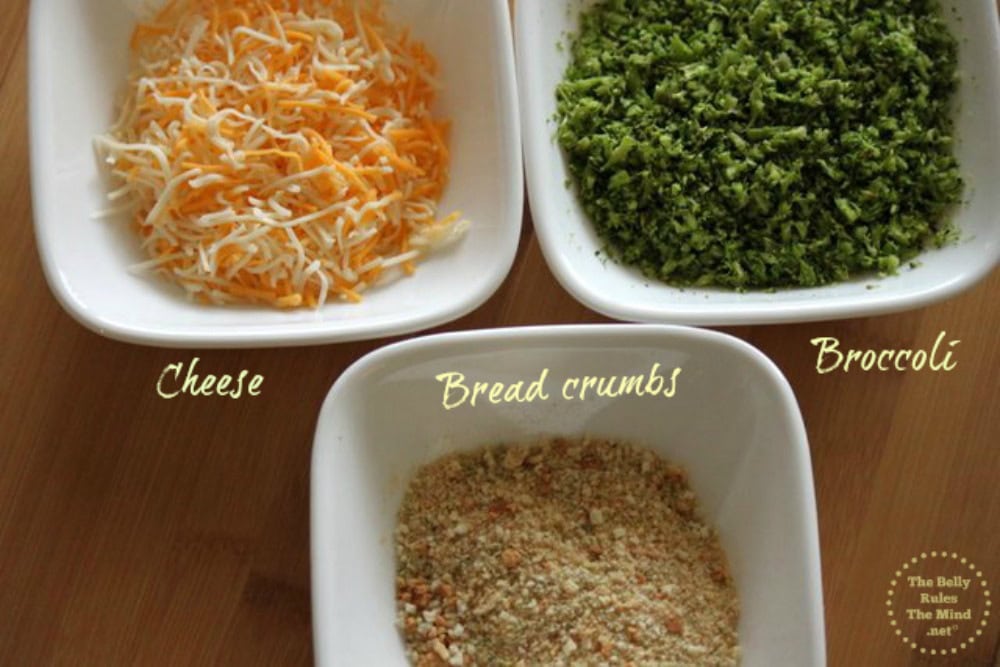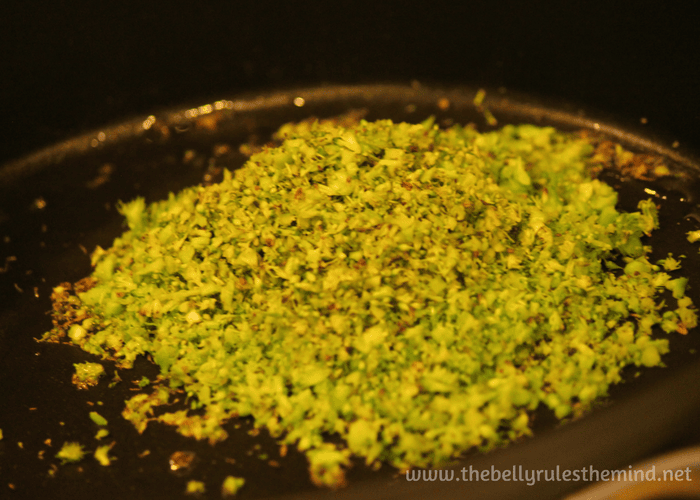 What I like about this recipe is that it's minimalist and is loaded with nutrition. The kids love it and it's a great way to incorporate Broccoli into a snack without letting people know there's Broccoli in it.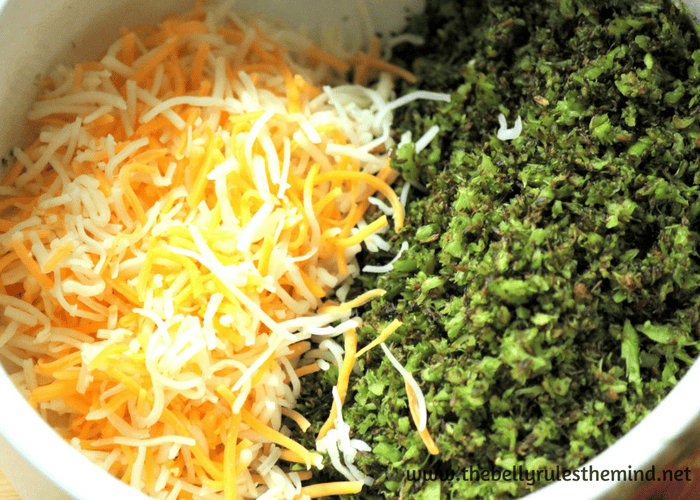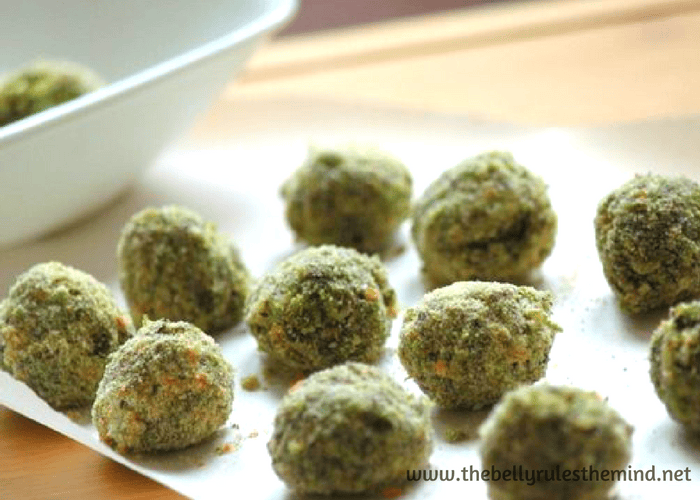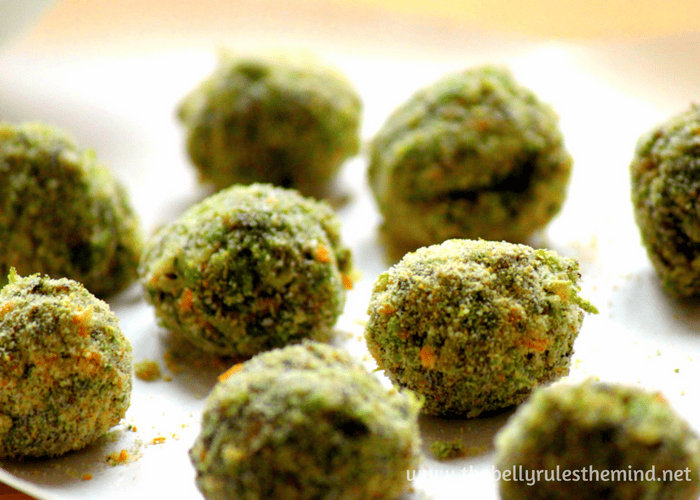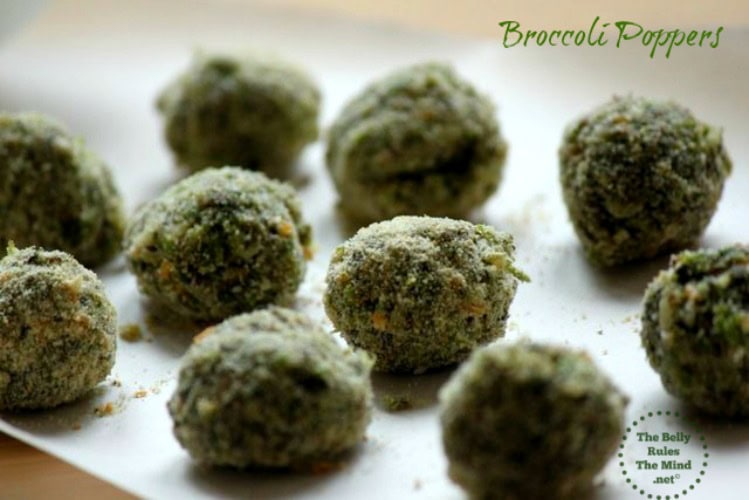 Ingredients
2 cups finely chopped Broccoli
1 cup cheese , I used 4 Mexicana
1/2 cup bread crumbs
Garlic salt to taste (sorry it is not in the picture below)
Crushed black pepper to taste (optional)
Instructions
Finely chop the Broccoli florets and saute them for a couple minutes until half cooked.
Now add the cheese to the broccoli and seasonings of your choice. I added garlic salt. For adults, you could also add black pepper powder, red chilly flakes. Mix thoroughly.
Take a tsp of this mixture to make a balls.
Roll and coat the balsl in bread crumbs. I usually make my own bread crumbs, by toasting the bread and then crushing it into a powder form.
Line them on parchment paper on a cookie sheet.
Bake at 350 degrees F for about 8-10 minutes or until golden brown.
https://thebellyrulesthemind.net/3-ingredient-broccoli-poppers-eggfree/
If you liked this Broccoli recipe, share it with your friends and family who are not very fond of it. They will thank you for this. For more Broccoli recipes click here.