This 5 Ingredient Teriyaki Sauce recipe takes only 5 minutes to make at home from ingredients you probably already have in your kitchen. Are you ready??
[avatar user="soniyasaluja" size="thumbnail" align="right" link="https://thebellyrulesthemind.net/about-us/" target="_blank"]Soniya.Saluja[/avatar]
So who is a Teriyaki sauce fan ??ME ME me me Don't get me wrong, I love takeout like everyone else ;), but I love making my family favorite recipe at home too! It bugged me that I could not figure out how to make my own stir fry sauces at home when my kids demanded on busy weekdays.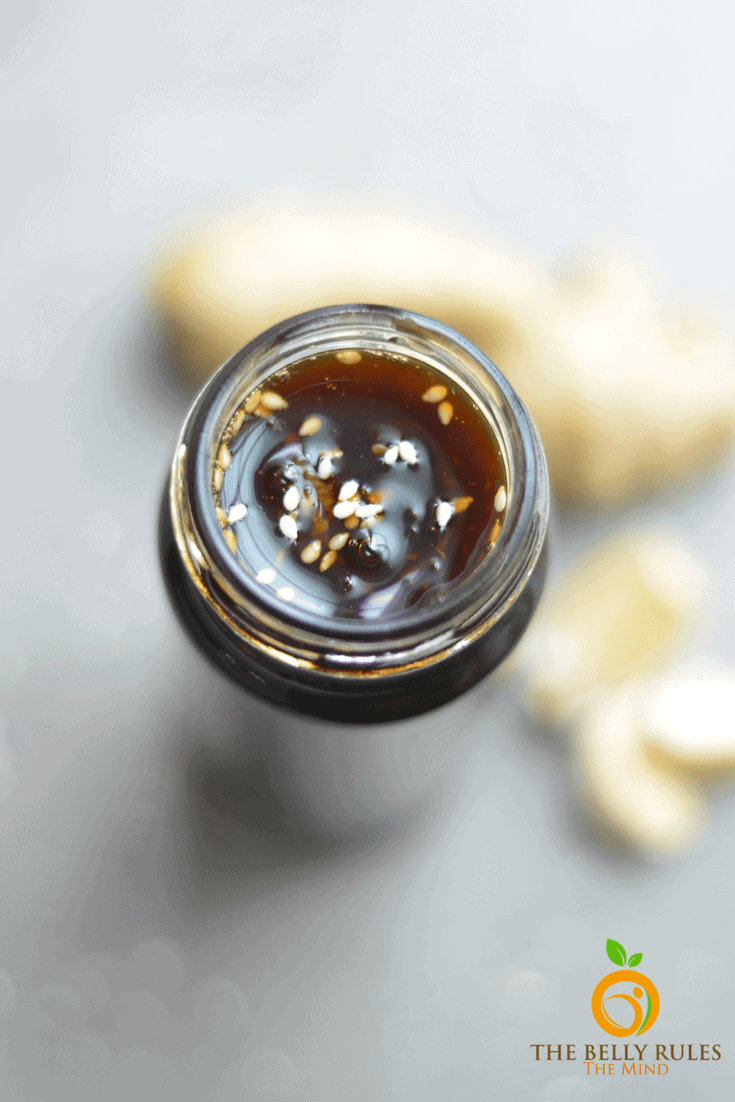 I make Asian cuisine while entertaining a crowd or even a small get together and I make sure I don't have to stress or be a slave in the kitchen or make my dear hubby R1 run (Drive ) to the store to buy things ..this is what mostly happens in most households :P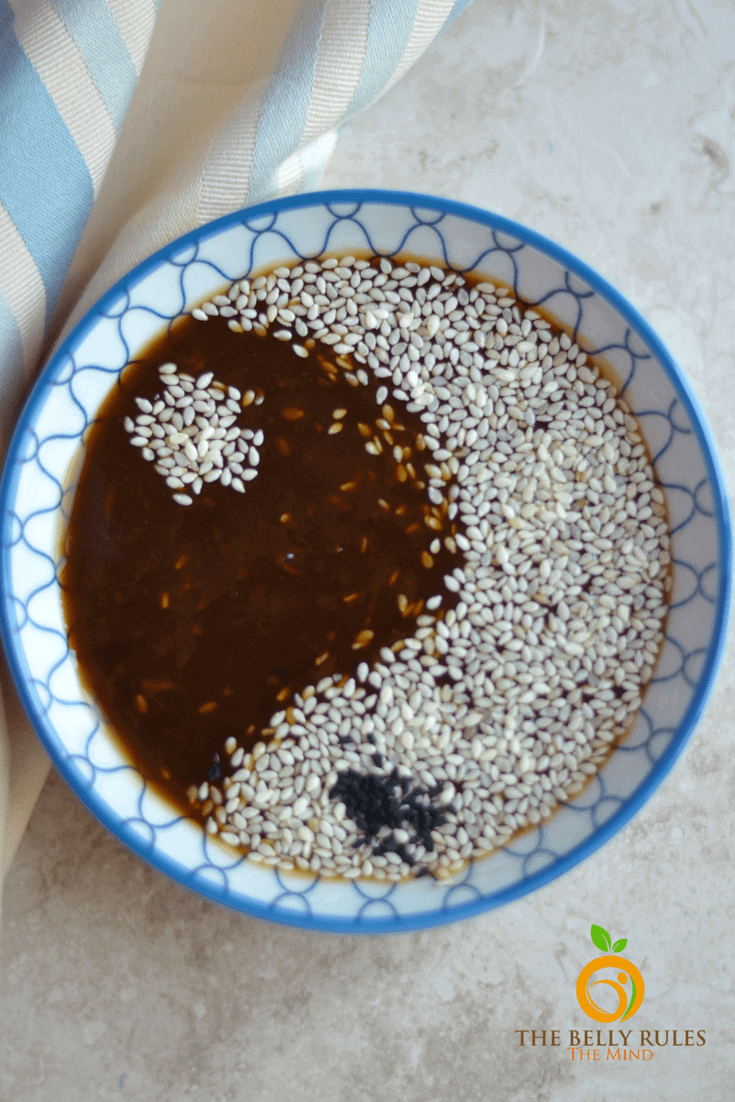 The sauce is easy to make, from scratch, with ingredients that you are able to find in lurking either in your refrigerator. I have one recommendation, and that is to always use fresh ginger. I have found this to be the best way to bring out all of those flavors and I highly recommend doing this. I cannot emphasize enough that you get the best results when you use fresh ingredients.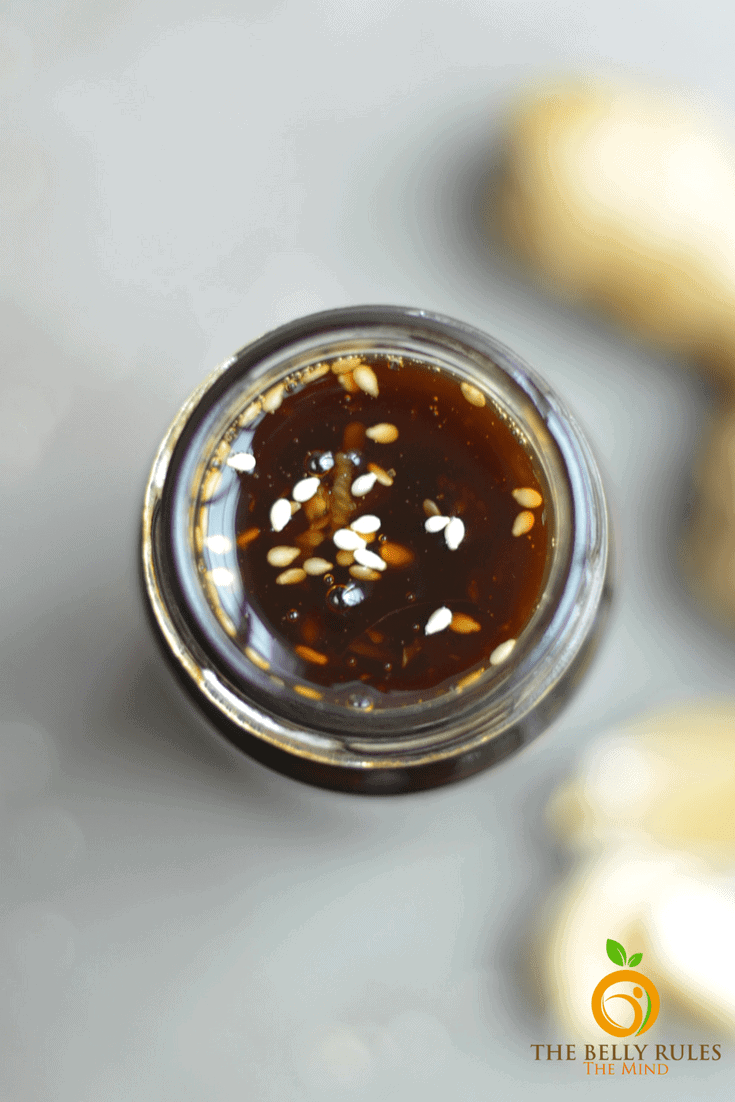 Add any veggie or protein, you name it. Just add what sounds good, throw in fresh ginger and garlic, colorful veggies then pour in this sauce and you're all set, the possibilities are endless! This 5 ingredient Teriyaki sauce is a dark color, thick consistency, sweet, spicy and savory. Perfect for entertaining and small gatherings, this teriyaki sauce will dress up any stir-fry dishes.
You need just 5 ingredients to make this Teriyaki sauce. You can make the easy sauce in less than 5 minutes! Do check out our
5 minute Asian Dressing sauce here
5-minute Peanut dipping sauce here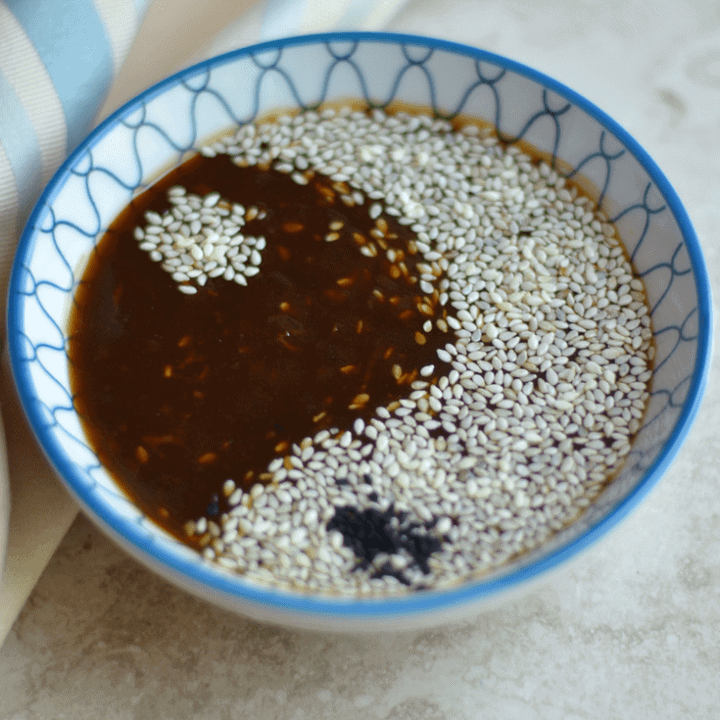 5 Ingredient Teriyaki Sauce
Ingredients
1 tablespoon fresh ginger/minced
2-3 tablespoon gluten free soy sauce/normal soy sauce/tamari
1/2 cup water
2 tablespoon Arrowroot powder/cornstrach
3 tablespoon maple syrup /honey
Instructions
In a small saucepan over medium-low heat.Add maple syrup ,ginger.
Add water .
Add soya sauce
Stir it and let it come to a boil.
Add in Arrowroot flour & keep stirring it for about 5 minutes, until the sauce has thickened.
let it cool . Store it in the fridge for 2-3 weeks