Achari Poha Breakfast Bowl- A perfect breakfast recipe made with flattened rice seasoned with flavorful Achari spice & loads of colorful veggies. A super-fast recipe to soothe away those untimely hunger attacks!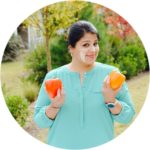 Poha is a staple breakfast in a lot of Indian states and is relished and made with different ingredients making it more appealing to the local people. For example, in Pune, a well-known city in Maharashtra, India, potatoes are added to the key ingredients.  Even in Madhya Pradesh, especially in Ujjain, Indore and Bhopal piping hot poha is a very famous street food served with Sev (a chick-pea based fried noodles).  Poha means flattened rice flakes (also called as beaten rice) and today we are giving our own yummy TWIST to this humble breakfast dish!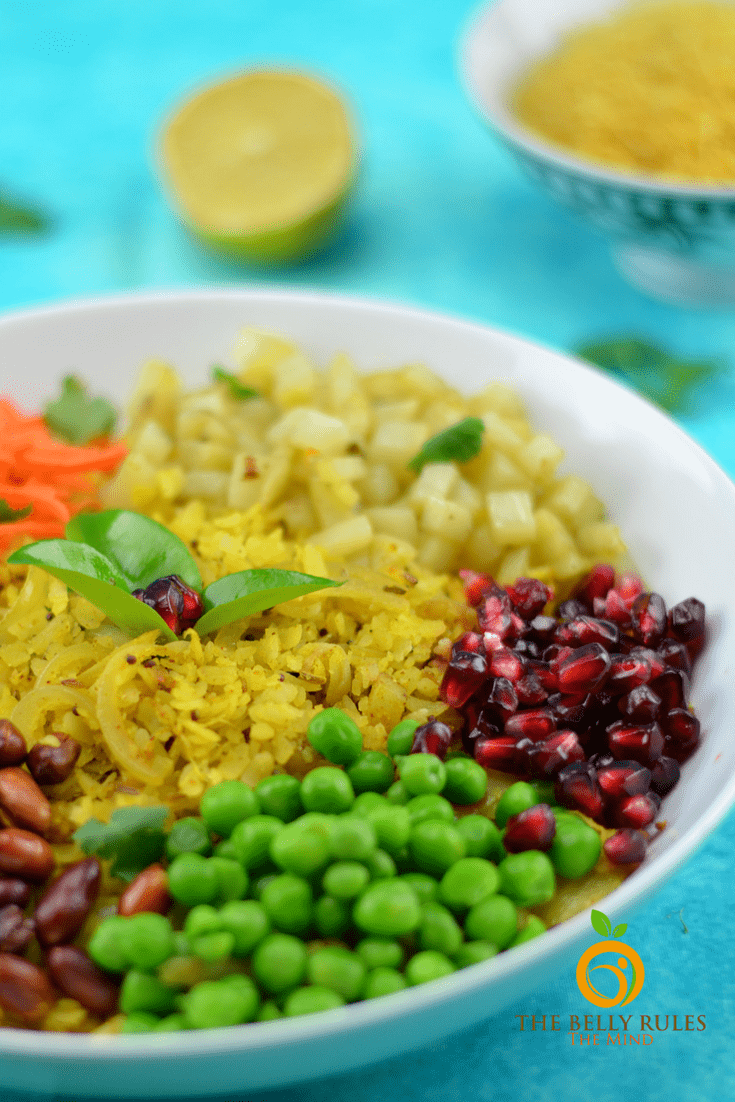 Making this Achari Poha Breakfast Bowl is a good way to use up any leftover vegetables in the fridge. It can be whipped up within half an hour. Then you can enjoy a well-balanced meal. We usually make Kanda Poha ( Kanda means Onion),  now known as the boring poha in my household once a week, however, my kids R2 & R3 are getting bored of it. I tried the Hariyai Poha for some time and that is also on the verge of getting classified as the boring poha :P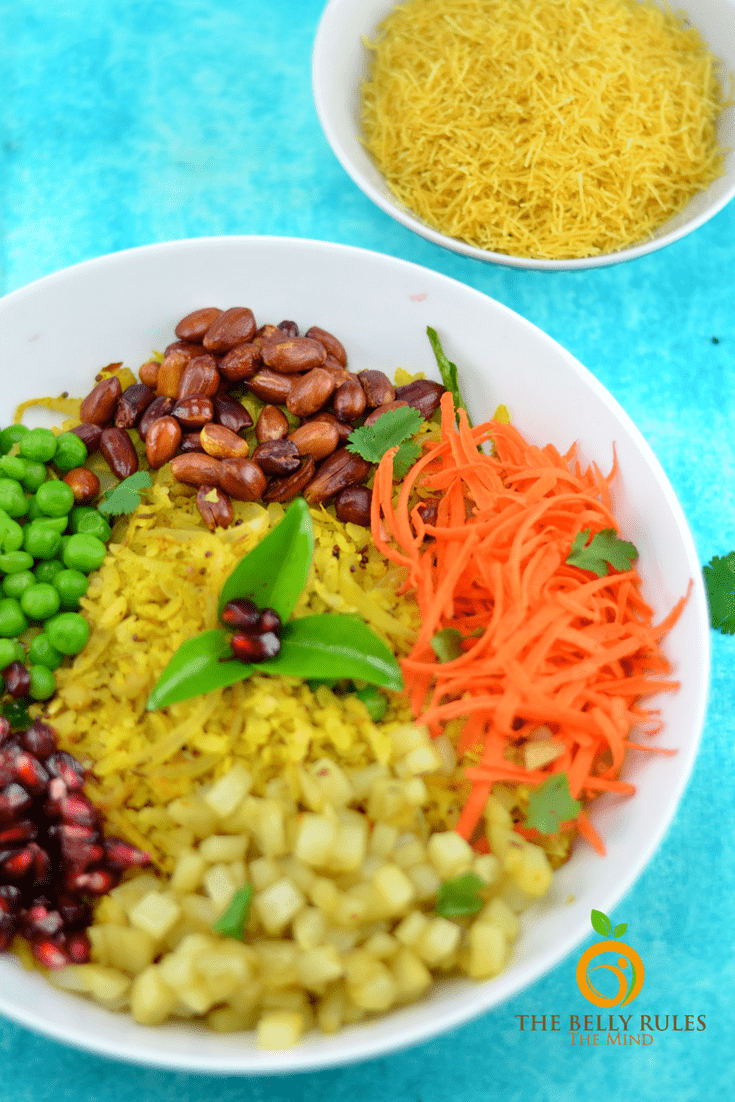 I need to try and keep finding different twists to my recipes so that R2 and R3 don't get bored with them. This time I tried making Poha with Achari masala that I usually have in my pantry and happened to spot. After seeing that my kids loved it, I thought it's a good recipe to share with you all. The Achari masala gives a nice twist to the traditional and plain poha and I can vouch for the taste.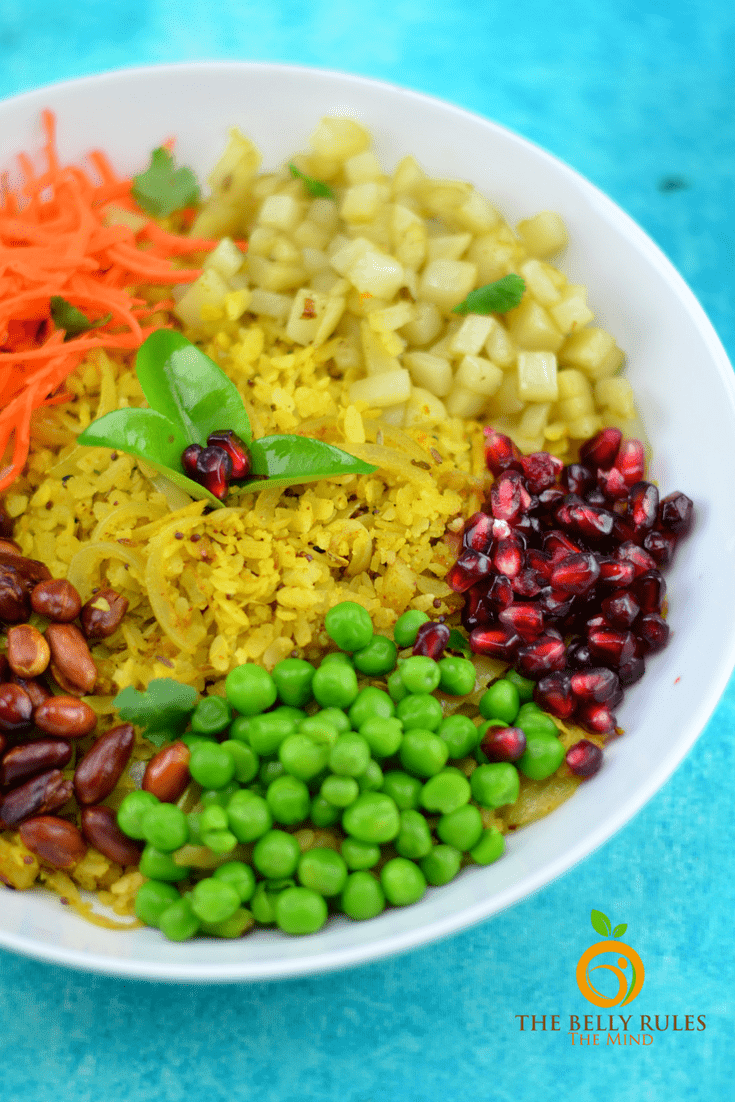 I have added a good amount of veggies and vegetables to my Achari Poha breakfast bowl and every bite had an interesting and different flavor to it depending upon the ingredients that were picked in my spoon. My kids liked the twist and were happy to have all their favorite veggies as a part of the same meal.
Poha also makes a tasty and healthy packed lunch for toddlers as well as office goers. Opt for beaten rice made from brown rice for an extra health boost
Do give this Achari Poha breakfast bowl using soaked and drained poha with finely chopped your choice of veggies, add some cucumber, pomegranate & even some sprouts This tastes SO good and filling. You have to taste it to believe it.

Achari Poha Breakfast Bowl-(Flatten Rice breakfast Bowl)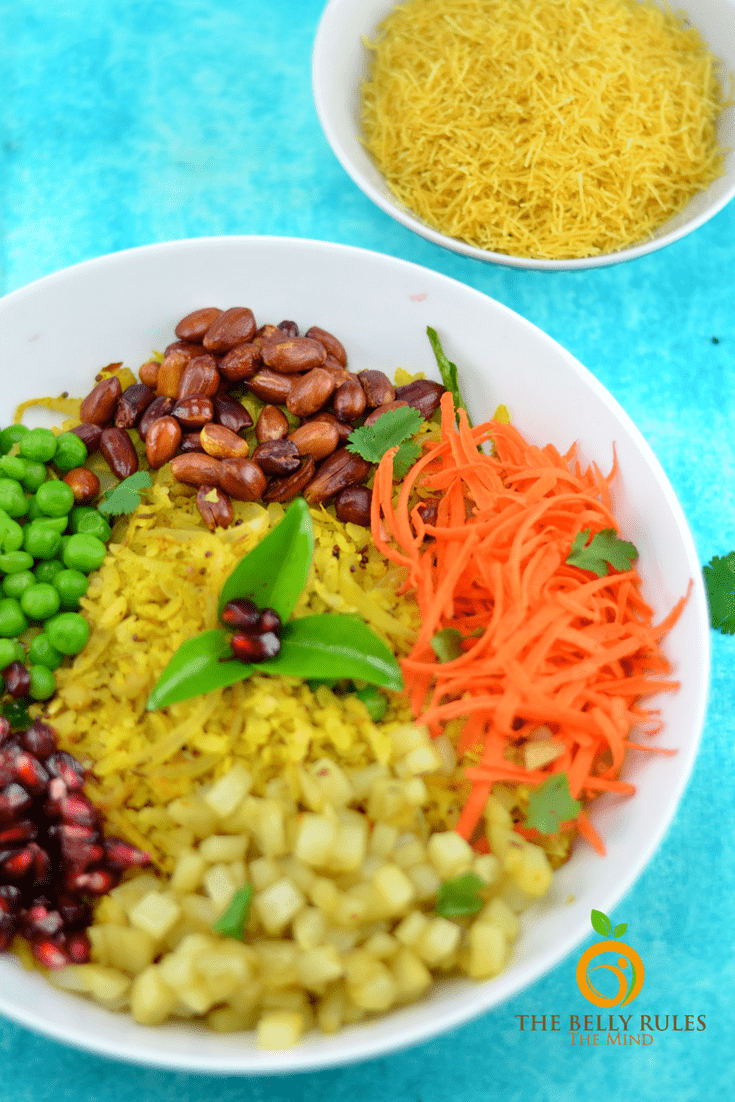 Ingredients
2 cups poha/flattened rice/beaten rice
1 Tbsp Oil
1/4 cup Peanuts
1/2 cup potato
1/2 cup onions/chopped
2-3 green chillies /chopped
1/2 cup carrots/chopped or grated)
1/2 cup peas/edamame(Cooked)
1/2 cup pomegranate seeds
1/2 cup sev / optional
1/4 tsp mustard seed
1/4 tsp fennel seed
1 pinch Asafoetida / hing
salt to taste
few curry leaves
1 Tsp Sugar
1-2 Tbsp Achari powder/store bought pack
1 lime juice
chopped cilantro for garish
Instructions
Firstly, take a strainer, into it add poha and wash poha twice and set it aside for about 5-10 minutes and let the water drain out completely.
Excess washing and soaking makes the poha soggy therefore, do not do it.
After washing strain out the water completely from the poha.Add salt to taste ,sugar and lime juice mix it well and keep it aside.
Add 1 Tbsp of oil in a pan, add in the raw peanuts and fry for 2-3 minutes on medium flame,remove it and set it aside.
Add in the diced potatoes and cook till done,remove it and set it aside.you can (use any other veggies of your liking )
In the same pan add mustard seed, let it crackle .Add in fennel seeds, Asafoetida, green chillies, curry leaves and chopped onions and cook until soft.
Add in the the Achari Powder. add in 2- 4 Tbsp of water ans stir. Add in the soaked Poha and stir it well.
Add some freshly chopped coriander leaves .cover and cook it foe few mins on low flame.
take a bowl . Add Poha in the center,add in the cooked potatoes, chopped or grated carrots, boiled peas or edamame, peanuts, pomegranate or even sprouts .
Enjoy it with ginger or cardamom tea/ chai!
https://thebellyrulesthemind.net/achari-poha-breakfast-bowl-flatten-rice-breakfast-bowl/