Vegan Vietnamese Bahn Mi Sandwich with pickled vegetables and Lemongrass Tofu. The best sandwich ever.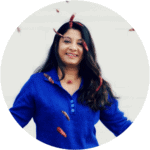 Bahn Mi also knows as "Vietnamese sandwich" or "Vietnamese po' boy" or "Vietnamese Hoagie" has always been one of my favorite sandwiches after the Mumbai sandwich ofcourse. I was first introduced to it in Sydney. Thanks to the numerous Bahn Mi stations, read it as corner shops, easily accessible everywhere through out the city. For me it was a quick, delicious, filling and economical meal. At some point I think I was addicted to it. every suburb I went to I had my favorite Bahn Mi shop. Unlike here in the US, I didn't have to go to a restaurant to get myself a Bahn Mi. After being a Bahn Mi fan in Australia, all these years in the US, I was on a long hiatus. Then a couple months ago, I came across a post on one of my favorite blogs Pixel Sprout (recipe adapted from her). Sam totally had me with her  post. The next thing I knew I was craving for a Bahn Mi. So I googled a Vietnamese Restaurant, the next day and had my first Bahn Mi in the US at Lime and Basil in Chapel Hill.  I was super excited and was hoping that it would meat up to my expectation and it really did. Well I knew I still didn't have enough of it, so the next week I had it again. The third week I decided to make my own sandwich at home. It was an impromptu plan and I wasn't planning on taking any pictures as I was crazy busy with other work activities. So I don;t have step by step pictures for you in this post. However I will definitely share the pictures of the final product.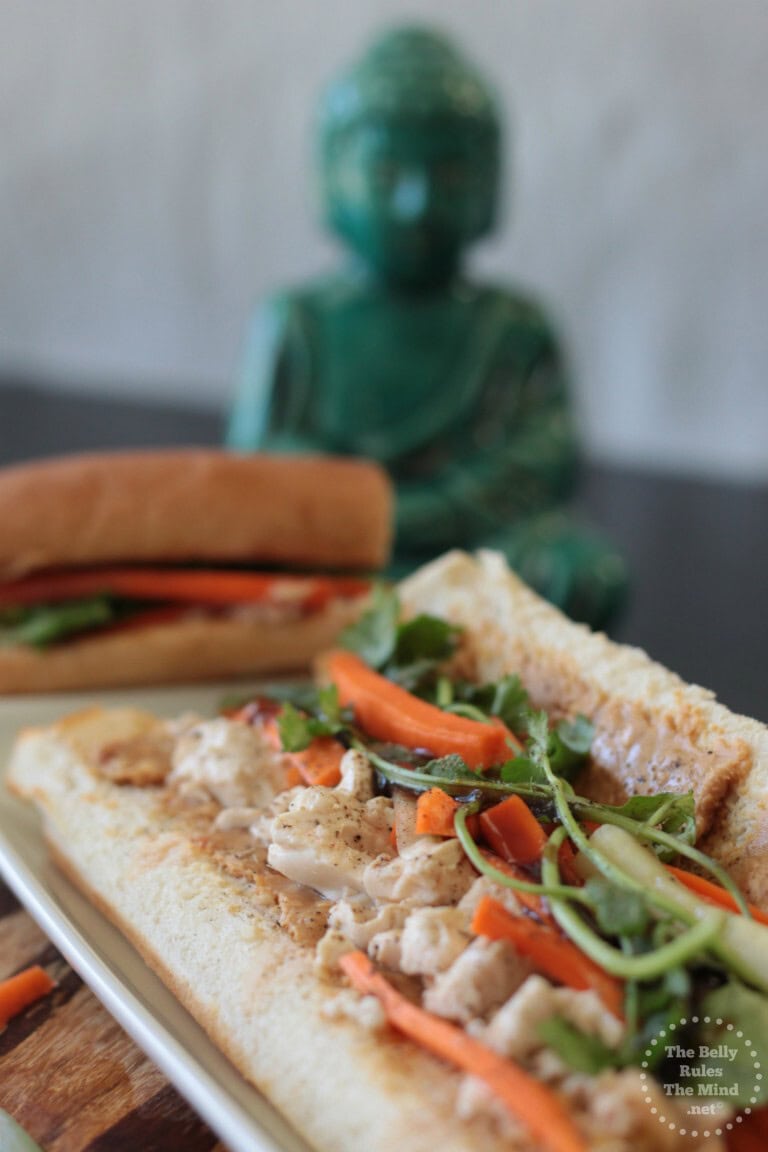 Traditionally it is made with a Vietnamese Baguette ( made with rice and wheat flour), pâté (spreadable pork liver), jalapeño, and mayonnaise, cilantro, cucumber, and pickled carrots and daikon.  Aparently the vegetarian option is known as bánh mì chay and is not easily available on the streets of Vietnam, it is usually made at Buddist temples for special occasions. However this is a vegan version of the typical Bahn Mi, where I have replaced meat with Lemongras Tofu and instead of the mayonnaise I have made my own spread with easily available ingredients at home. You could make your own vegan asian mayonnaise too for this recipe.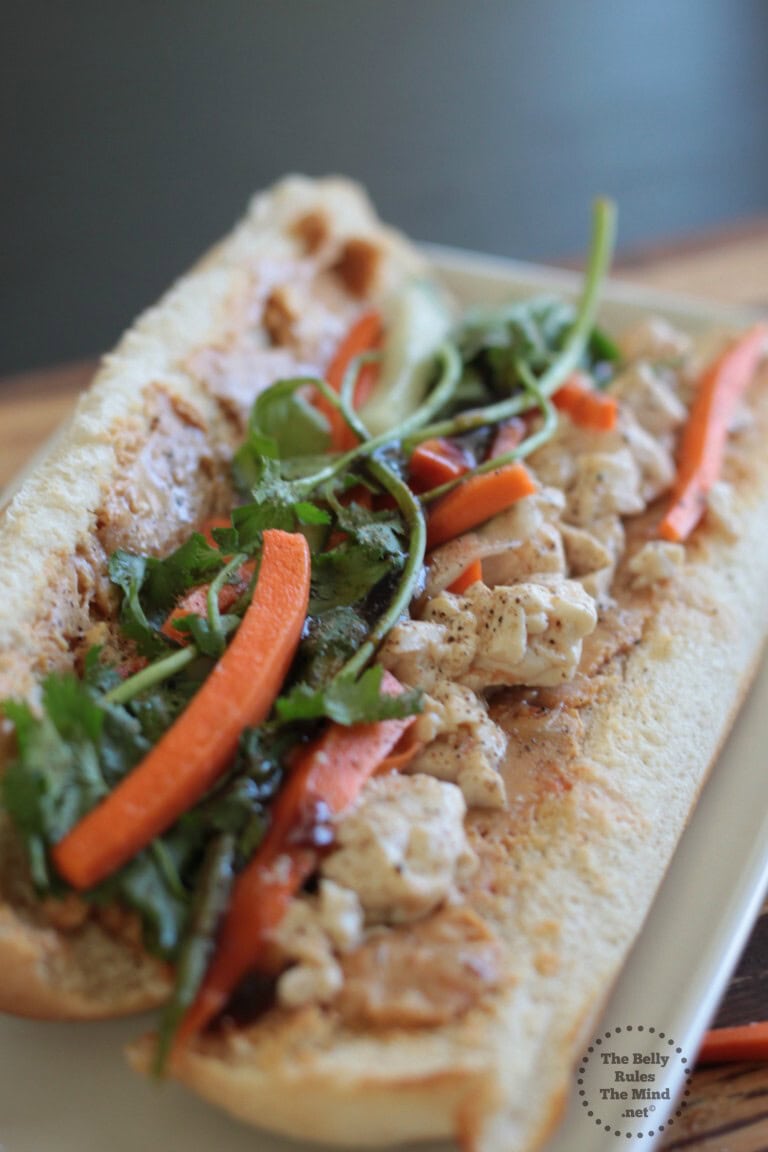 I have always enjoyed this sandwich because it's soul lies in it's flavor. The bread is airy while the vegetables add the element of crunch to it. The protein (in the vegetarian version)is marinated so it has the perfect blend of sweet, sour, savory and a little pungent taste. The sauces make it moist and it's best when the bread is toasted.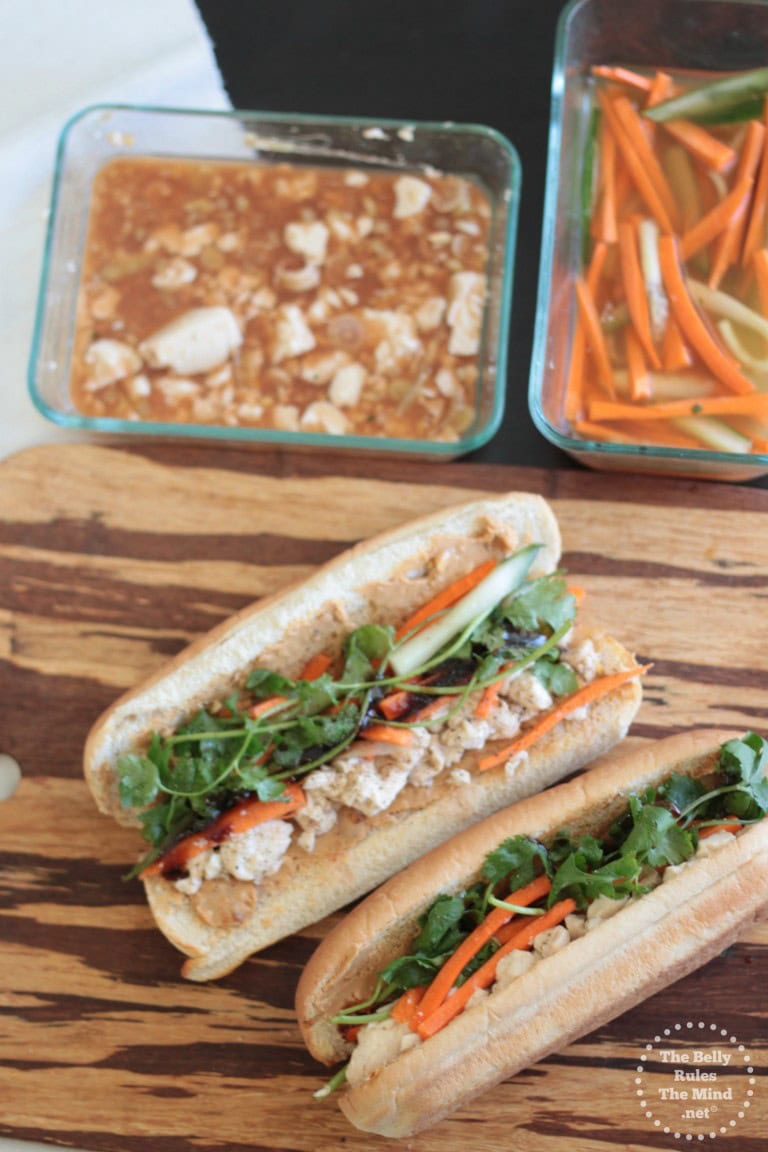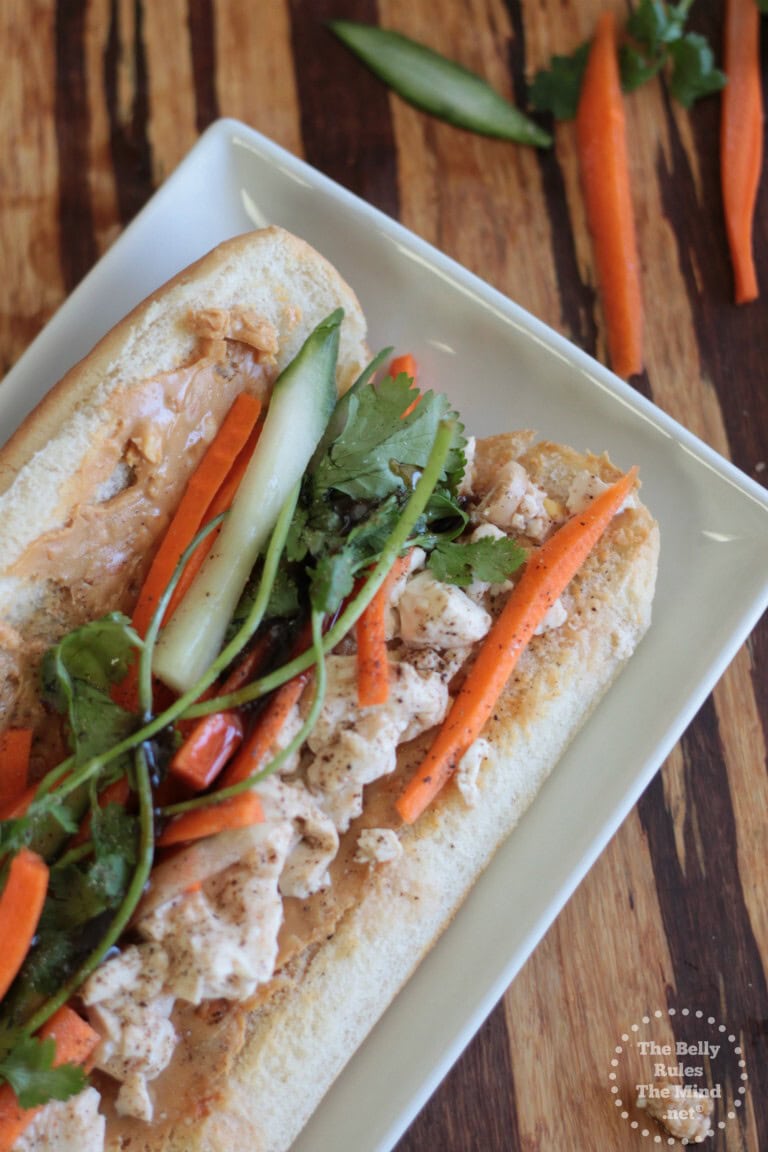 Bahn Mi Sandwich with Lemongrass Tofu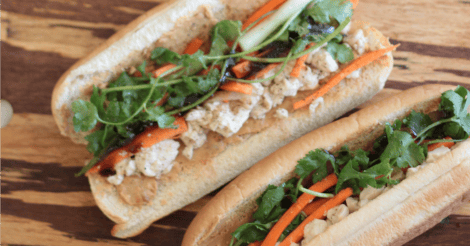 Ingredients
4 Hoagie Rolls or preferably fresh baguette.
Approx. 12 Cilantro strings
2 tsp Eden Organic Tamari (Soy Sauce) to taste
Vietnamese Chilli Garlic Sauce to taste
Justin's Peanut Butter to taste
Salt to taste
Pepper to taste

Pickled Vegetables

1/2 cup carrots sliced into matchsticks
1/2 cup cucumbers sliced into matchsticks
1/2 cup diakon radish sliced into matchsticks (optional)
2 Jalapenos / Green Chillies, chopped (optioanl)
1/2 cup white white vinegar or I used Napa Valley Sweet Mango Vinegar
1 tbsp Nature Nate's 100% pure and raw unfiltered honey or agave or sugar
1/2 cup water

Tofu Marinade

14. oz Nasoya Organic Extra Firm Tofu 1/2" slices(Since I had soft Tofu at home, I just used that however for this recipe it will be easier to work with Extra Firm Tofu).
3 stocks of Lemongrass, chopped
2 tsp Ginger, grated
2 tsp Eden Organic Tamari (Soy Sauce)
Juice of 1/2 lemon
If you wish to purchase some of these ingredients, I have hyperlinked the ingredients and at the bottom of the post you will find the amazon links to those products too.
Instructions
Make ahead - Place the thinly carrots, cucumbers, daikon radish and jalapenos in a jar with vinegar and honey. Make sure the veggies are completely immersed in the liquid. If required add water. Refrigerate and chill for an hour and store it for upto a week.
Marinade the Tofu
Drain Tofu and slice it. Place it on a paper towel for aprrox 20 minutes and gently pat try to removes excess water. Change paper towel is required.
Add sesame oil, tamari, lemongrass, ginger and lemon in a shallow bowl. I used my Pyrex's 6 cup rectangular glass storage dish.
Marinade for 20-30 minutes
Heat 1 tbsp sesame oil on a non stick skillet and cook tofu to golden brown without moving it too much.
Assemble the Sandwich
Toast the baguette or hoagie roll.
Spread peanut butter on either side of the bread.
Place Tofu at the bottom of the bread. Top it with pickled veggies & cilantro.
Add some Vietnamese chilli garlic sauce, tamari and salt and pepper required
https://thebellyrulesthemind.net/bahn-mi-with-lemongrass-tofu/
So do you have a favorite sandwich? How do you make it? What does it taste like? Tell us more. If you land up making this, don't forget to share your photo on either our Facebook page or tag your photo with #dbellyrulesdmind on Instagram.
For more healthy ideas and recipes subscribe to our email or follow us on Facebook to stay updated with all the healthy information  we share. Check out our Pinterest boards for all the healthy eating inspiration you'll ever need. For an unending buffet of healthy photographed food, follow us on Instagram
Products used