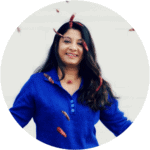 Off late, I have been obsessed with pictures of smoothie bowls all over my Pinterest. Once spring kicks in you will surely see some smoothie bowls on the blog. For those of you who don't know about a smoothie bowl, it's literally a twist to your regular milk and cereal breakfast. It is not only fancy looking, but it is served in bowl instead of a glass, topped with fruits, granola & superfoods, It is a quick and easy breakfast idea with all the nutrition you like. By now you are probably wondering what is the connection between the title of the post Banana Oatmeal Yogurt Bowl and smoothie bowls. Well here is the story.
[adinserter block="2″]
Yesterday, I was all by myself for lunch. Dr.Mystery was traveling for work, little A was at school. [adinserter block="3″]I wanted to make the most out of my time working, scheduling, drafting posts and not spend too much time fixing a lunch for me. So I looked up a few ingredients in my refrigerator, saw yogurt and just the day before I had gotten a whole set of fruits. So I decided to make myself a yogurt bowl, something similar to the Fruit Raita I have posted before, but yet different. By know you should know that I absolutely love yogurt. I like the European style yogurts, thick and creamy. If I had more time on my hands I would love to start making my own homemade yogurt. So the main difference between a smoothie bowl and a yogurt bowl is it' consistency. smoothie bowls are thicker due to the use of froxen fruits . Think of a yogurt bowl as yogurt parfait served in bowl. Easy right?
Anyways getting back to the story, so I decided to go for a yogurt bowl adding some nutritional value to it. Although I have taken inspiration from India celebrating its 67th Republic day, feel free to try different flavors and fruit combos to see what work the best for you.
[adinserter block="2″]
Whats so good about about this yogurt bowl? you ask
Ready in under 5 minutes
Crowd pleaser
Enticing
Healthy
[adinserter block="2″]Key components of this yogurt bowl  [adinserter block="3″]
Proteins – Yogurt and Chia seeds
Healthy fat & superfood – Chia seeds
Fiber – Oats
Calcium – Yogurt
Anti-oxidants – Blueberries
Fruits – Since I wanted to use the orange, white , green and navy blue colors, I used fresh mandarins (orange), bananas, kiwis and blue berries.