Ingredients
[adinserter block="2″]3/4 cup yogurt  [adinserter block="3″]
1 ripe banana
2 tbsp. oats
6-8 mandarin orange wedges, peeled
6-8 kiwi wedges, peeled
2-3 blueberries
1 tsp chia seeds
1 tbsp. raw honey (optional)
[adinserter block="2″]
Instructions
In a blender, blend together 1/4  the yogurt, banana and oats into a smooth creamy consistency.  Depending on the sweetness of the banana it will sweeten the yogurt. If you need to sweeten it a little bit , add the honey and mix well. To this add the remaining thick yogurt. Mix well.
Garnish it with the above fruits or fruits of your choice.
Grab a spoon and indulge.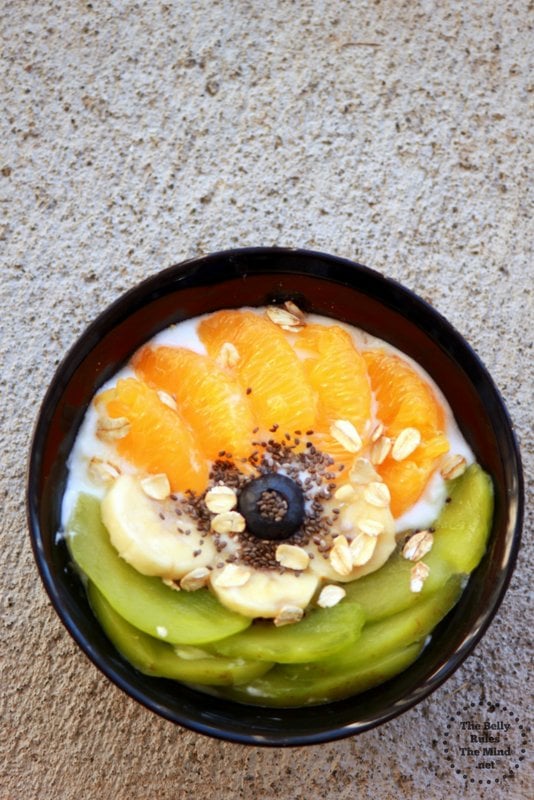 Feel free to try different combinations and let us know what worked best for you.