This wholesome, family-friendly Cashew Chickpea Curry, is creamy and bursting with amazing flavors. Its a perfect combination of colorful vegetables, protein, and good fats and it is just what we need to get our 2018 off to a super healthy start. If you have made a resolution to prepare less dairy, healthier, lightened-up recipes this year, then this is the recipe for you!
This shop has been compensated by Collective Bias, Inc. and its advertiser. All opinions are mine alone. #ProgressIsPerfection #CBias #CollectiveBias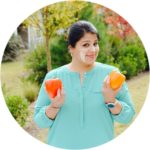 Some recipes require special treatment of ingredients to enhance the flavors it deserves. This is one of those recipes where the flavors are enhanced with the use of Silk Almond Cashewmilk Omega 3 Half Gallon. Of late, I have been obsessed with plant-based, less dairy, healthier, lightened-up recipes. Sweet, savory, you name it, I want it all. Today's Cashew Chickpea Curry, is my current favorite 20 minute, easy weeknight dinner recipes. Now, eating healthy doesn't have to be bland or boring after all!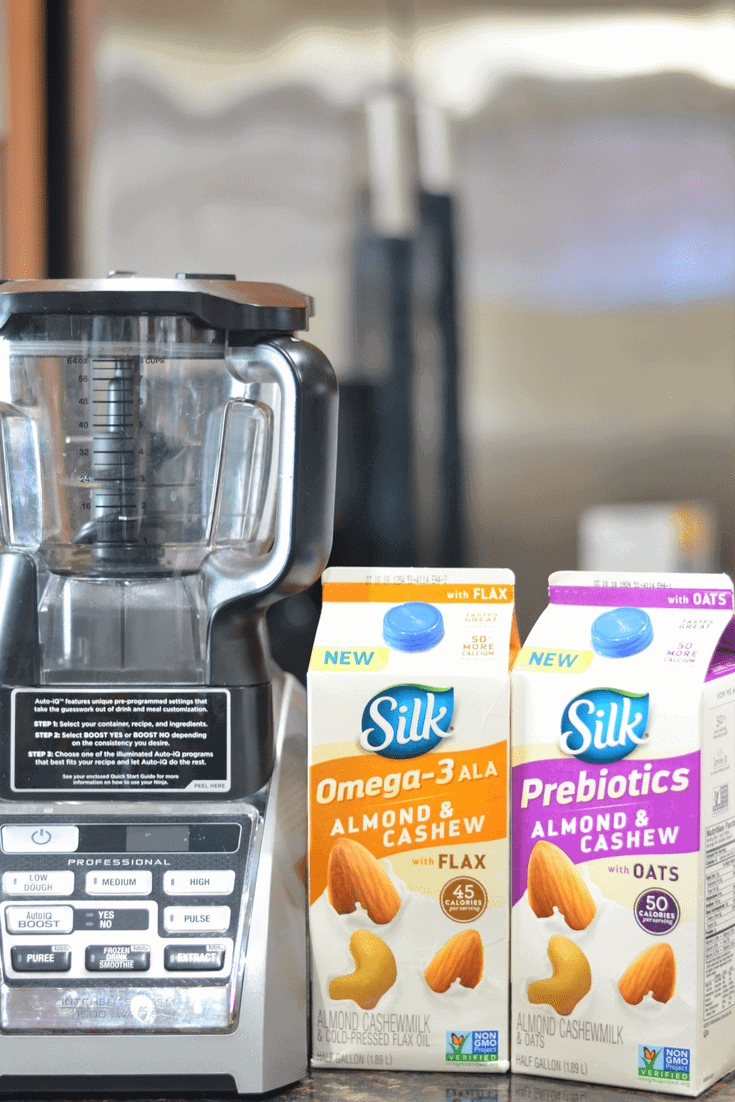 This Cashew Chickpea Curry comes together fairly quickly despite the long list of ingredients.  To intensify the taste, the cashews are used two ways. First, we have used a generous cup of thick Silk Almond Cashewmilk Omega 3 and some cashew butter to make this delicious curry. Now that I've got you all excited about these creamy dreamy and in-your-face flavors and textures, let's talk about NEW Silk Almond Cashewmilk Omega 3. Its a delicious blend of Almonds & Cashews with compelling nutrition that is Free of soy, dairy and gluten, 45 calories and a Good source of Omega-3 ALA.
Silk is dairy-Free AND lactose-free and is great to create a "lightened up" version recipes to help with small victories on your path to a better you. This Cashew Chickpea Curry is amazingly rich, satisfying, and full of incredible flavors. Made from entirely vegan and gluten-free ingredients, this is an easy one-pot meal you don't want to miss. Hearty, warm, comforting, creamy, chilly day curry. Yes, please!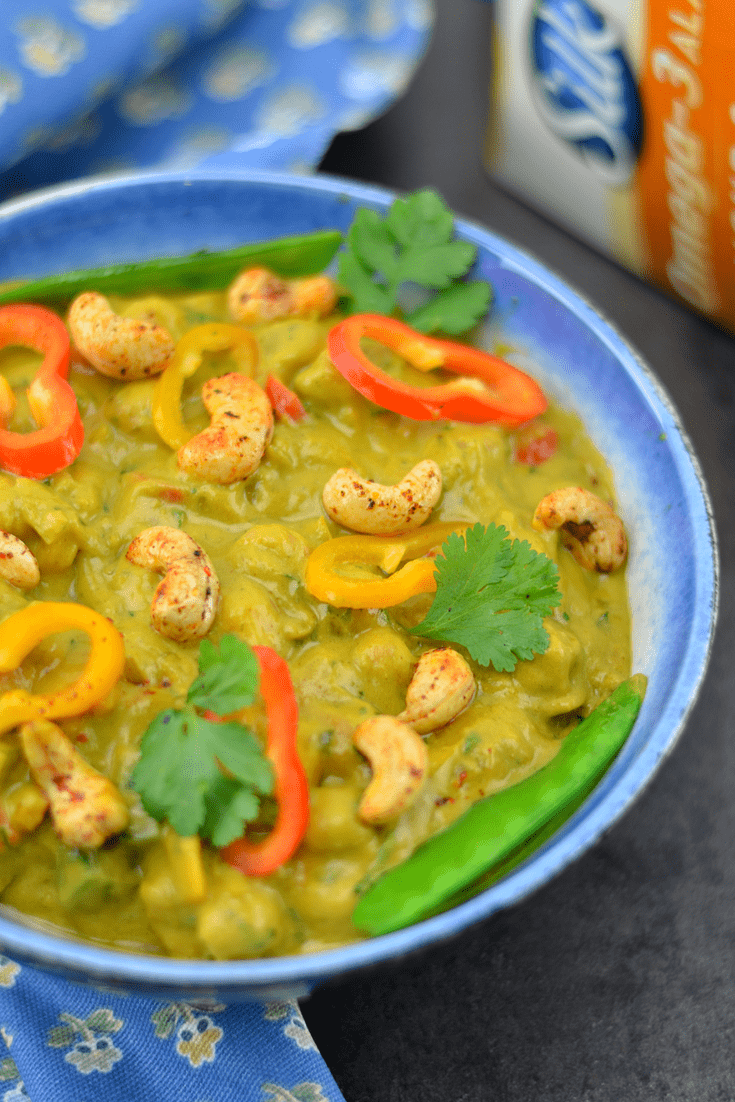 This Cashew Chickpea Curry makes an insanely good lunch or dinner. It's a great dairy-free alternative to meat. You can serve it plain or make a full meal out of it by combining it with rice or quinoa on the side.
I personally think there is no need for sides. It is just good as it is on its own. Also, this Curry makes an amazing work lunch. For real, no need to visit the fast food courts when you take a nice portion of this from home to work. It's more delicious and cheaper to bring simple homemade food along. Plus, when reheating, this one's flavors really start to pop big time.
I got both my Silks at Walmart, as you can see below they were very easy to find. Do leave me a comment! What do you think of this Easy meatless dishes, healthy plant-powered recipes, delicious dinnertime meal?
Cashew Chickpea Curry (V+GF)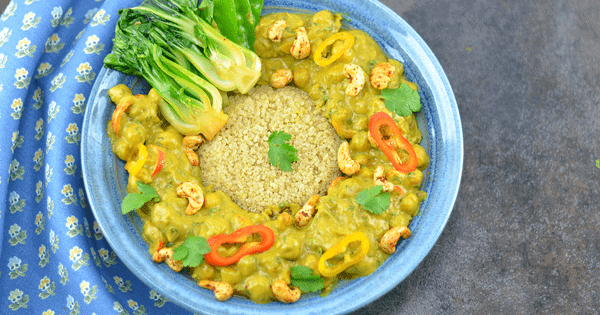 Ingredients
For the cashew sauce:
4 tbsp cashew butter /you can use almond butter or even peanut butter
2 inch piece of fresh ginger / chopped
1 cloves of garlic
1 tbsp soy sauce
1 tsp lime juice
2 cup Silk Almond Cashewmilk Omega 3.
2 tbsp chopped cilantro
1 tbsp curry powder
1/4 tsp Turmeric powder
salt to taste
For the Veggies:
2 tsp oil sesame oil
1 small white onion/ chopped
1 cup mix color bell pepper/chopped
5-6 bok choy
handful of snap peas
handful of chopped cilantro
for the beans
1 8oz can Garbanzo beans/chickpeas( If using dried chickpeas soak 1 cup for 8 hours and then pressure cook them for 20 mins)
Instructions
Blend all the ingredients under Cashew sauce until smooth. Taste and adjust salt, sweet and spice if needed. Keep aside.
In a large skillet, add oil and heat over medium heat. Add onions and cook until translucent. 3 to 4 minutes.
Add bell peppers and cook for another 2 minutes, Add in the Chickpeas and chopped cilantro. Add in the chopped bok choy and snap peas now if you like.( I like to serve it on the side)
Add the Cashew sauce and mix well. Add in salt to taste curry powder and Turmeric powder and mix well.
Reduce heat to medium and bring the sauce to a boil. About 4 minutes.
Taste and adjust salt, sweet and spice.
Take off heat. Garnish with sweet peppers and roasted chili lime cashews and serve over cooked quinoa or rice.
https://thebellyrulesthemind.net/cashew-chickpea-curry-vgf2/