20+ Instant Pot Rice Recipes
20 Plus Instant Pot Rice recipes your whole family will love, including the kids! Make stress-free meals with these Instant pot Rice Recipes. From Burrito bowl to Teriyaki fried rice, there's a huge variety of easy and delicious recipes. Most of our instant pot recipes have video steps included.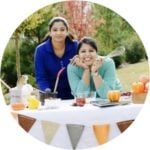 LET'S BE FRIENDS ON PINTEREST! WE'RE ALWAYS PINNING TASTY RECIPES!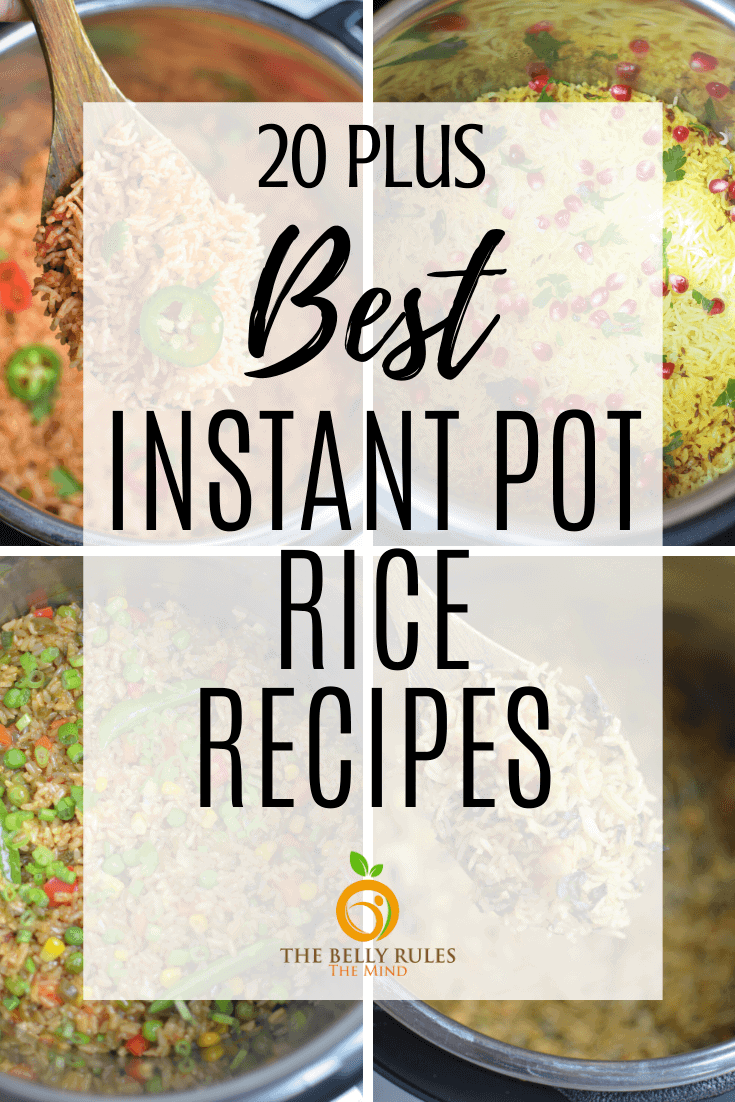 WHY SHOULD I MAKE RICE IN THE INSTANT POT?
The electric pressure cooker is perfect for making rice dishes  It takes a fraction of the time than it takes to make rice on the stovetop. Most importantly the Instant Pot makes cooking this flavorful and healthy spinach rice dish easy and reliable.
If you're an Instant Pot beginner, take a deep breath and don't let yourself be afraid of your Instant Pot. We break down exactly how to use it and what all those buttons do on our complete beginner's guide to the Instant Pot, called Master the Instant Pot with 3 Buttons. If you are looking at easy recipes to try, check out our 15+ Quick and Easy Instant Pot Recipes for Begginers. Also check out our 100+ Instant Pot Vegetarian Recipes for all your instant pot recipe needs. From soups to pasta to desserts everything under one umbrella!
Rice is one of our go to's for filling up on a budget. It's nutritious when eaten in proper proportion  and keeps you from getting hungry for hours, which also helps when you are busy or and want to eat hearty. We personally think the best part about rice though is its versatility. It can be a great meal on its own just by adding a few simple ingredients
This fail-proof recipe of how to make perfect Instant Pot Rice, Instant Pot Basmati rice, Instant Pot Brown rice, and Instant Pot Jasmine Rice. No more uncooked, burnt or mushy rice.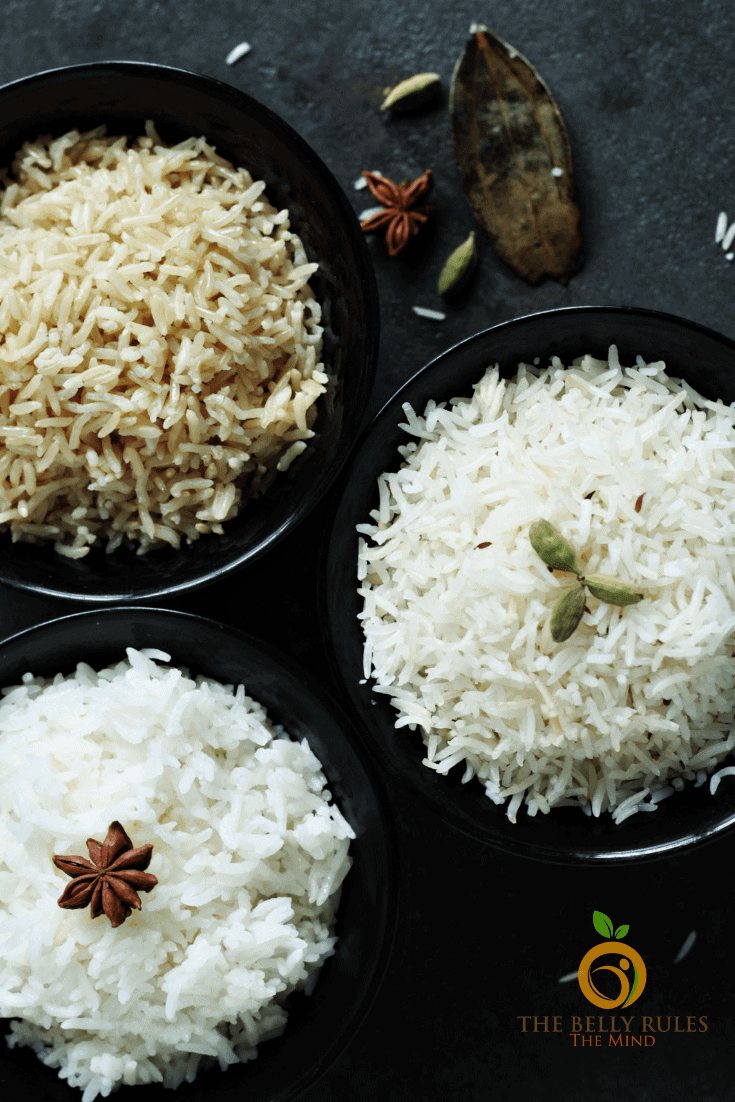 Looking for a tasty rice dish? Take a look at this easy mushroom rice recipe. A  great one-pot recipe with lots of flavors and perfect fluffy rice. A quick, healthy meal you can make ahead!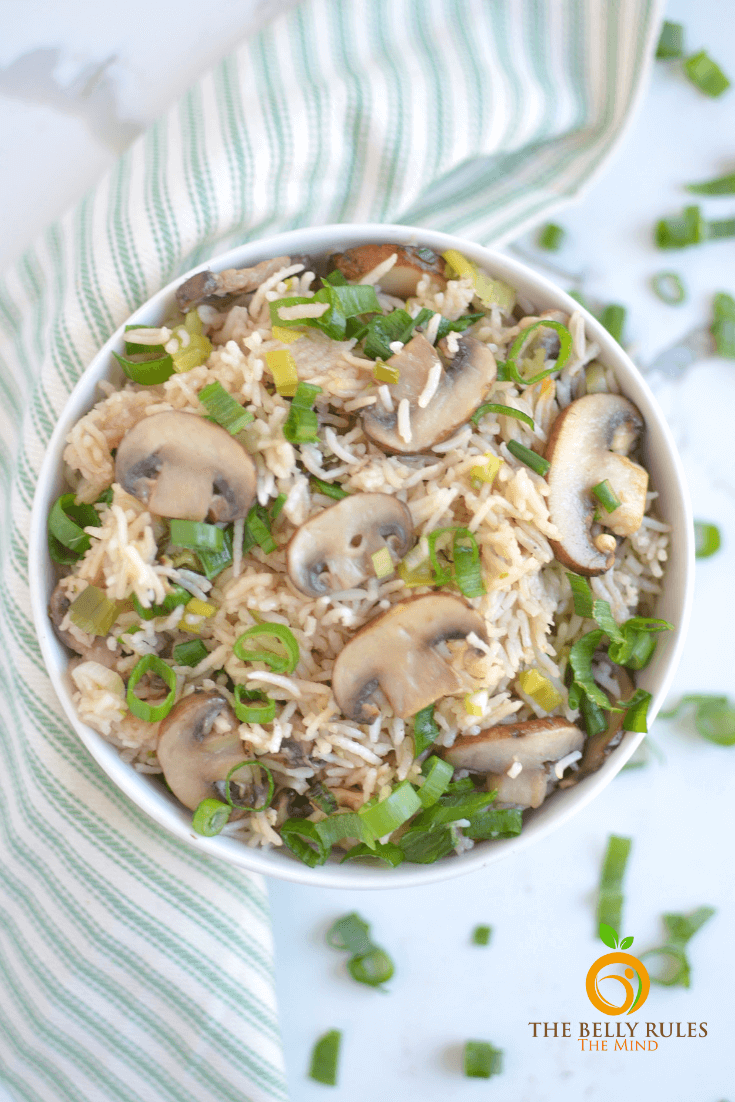 If you're looking for something new to spice up your ordinary dinner routine, then our Quick and Easy and Way Better than Restaurant Spanish Rice is just what you need. 
Craving for some Biryani? Instant Pot Paneer Biryani / Paneer Pulao – is a brightly flavored rice and paneer cheese dish. This recipe for Instant Pot paneer pulao gives you restaurant quality and taste in your own home for a fraction of the time and cost.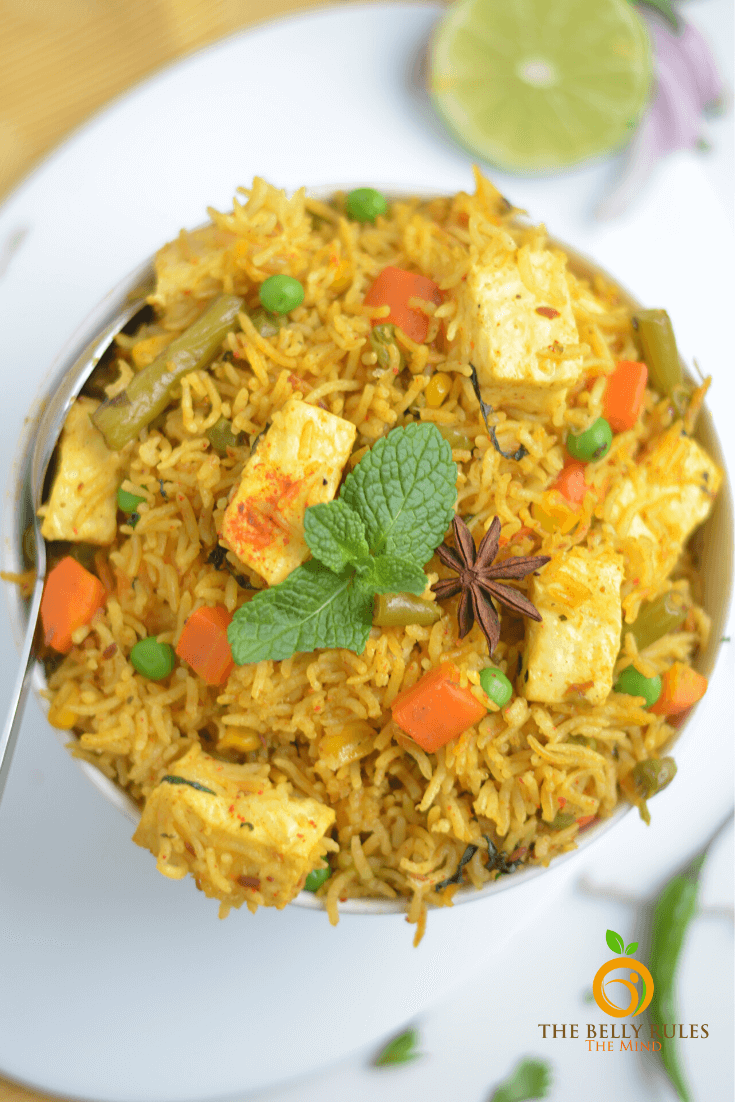 WAY BETTER than take-out    🥢🥡🥢-This teriyaki fried rice is filled with colorful veggies and makes a delicious one-pot dinner idea! Flavors blend well and are delicious! it's ready in 20 minutes which makes it family friendly for busy weeknight dinners.
Its a weeknight and you don't want to spend too much time in the kitchen? Instant Pot Vegan Burrito bowl comes to the rescue. Its a versatile dish and you can add whatever veggies and proteins and toppings to meet your family taste.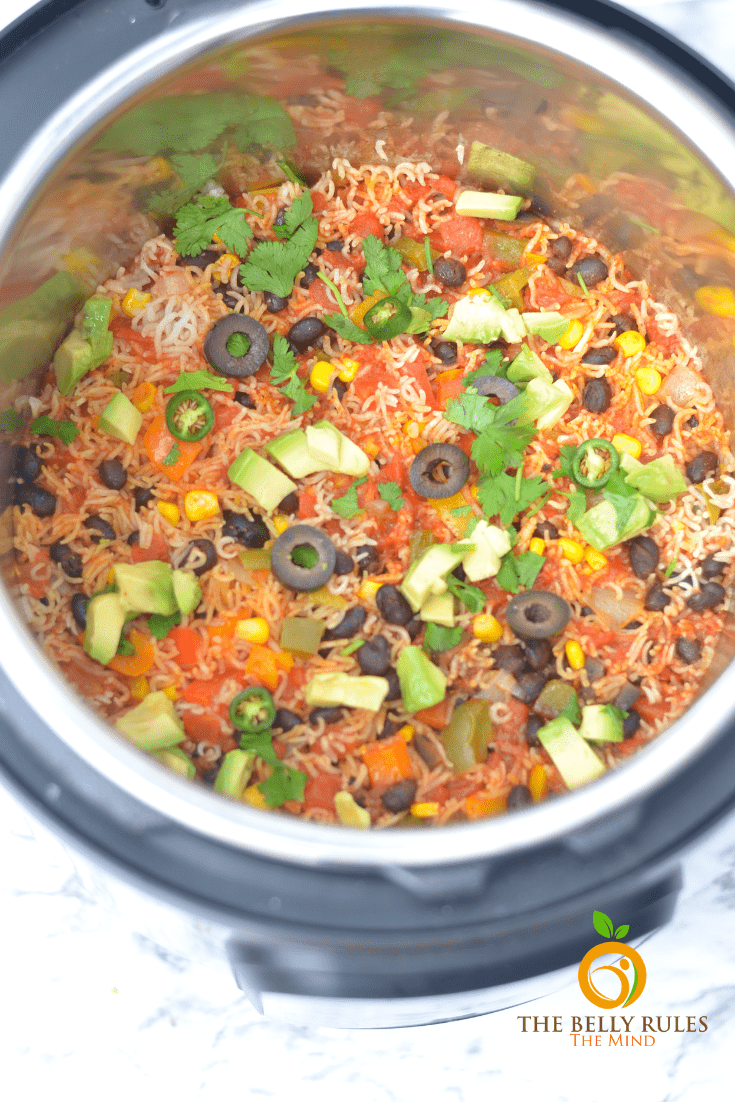 If you think making Risotto takes forever, enjoy this warm comforting bowl of rich and creamy Instant Pot Mushroom Risotto minus all the stirring and babysitting.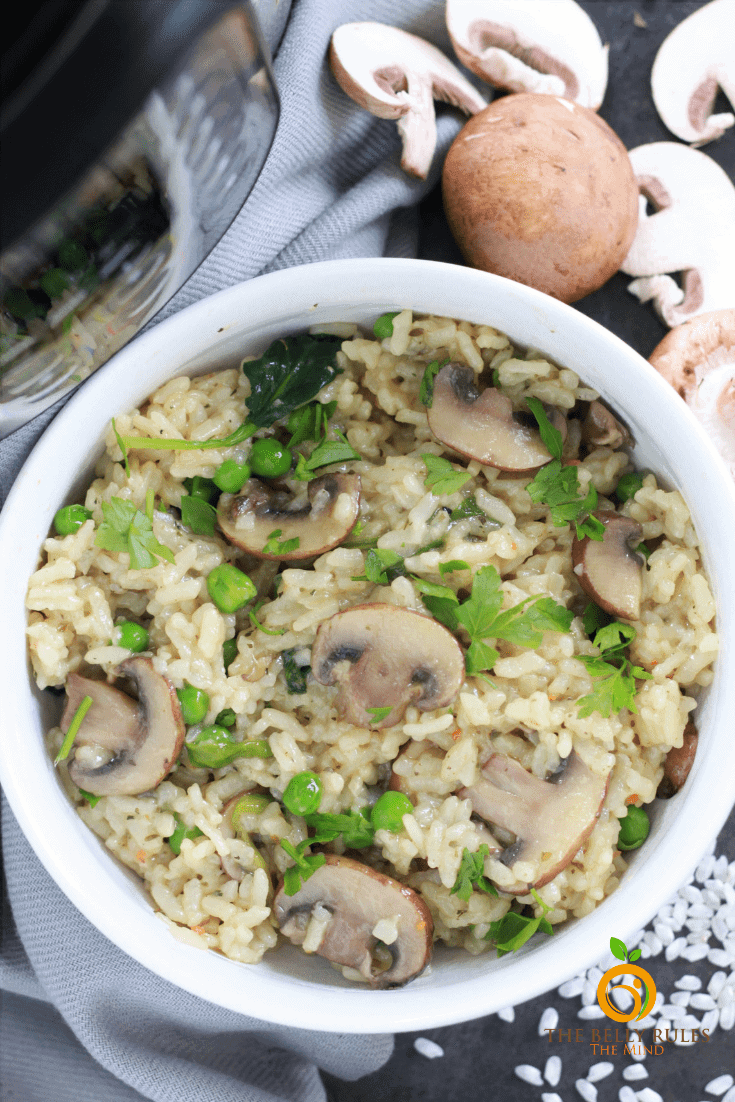 Easy Mexican Instant Pot rice and beans makes a delicious and quick vegetarian lunch, dinner, or side dish. Loaded with the bold flavor of salsa and spices, this hearty dish is a delicious addition to taco night.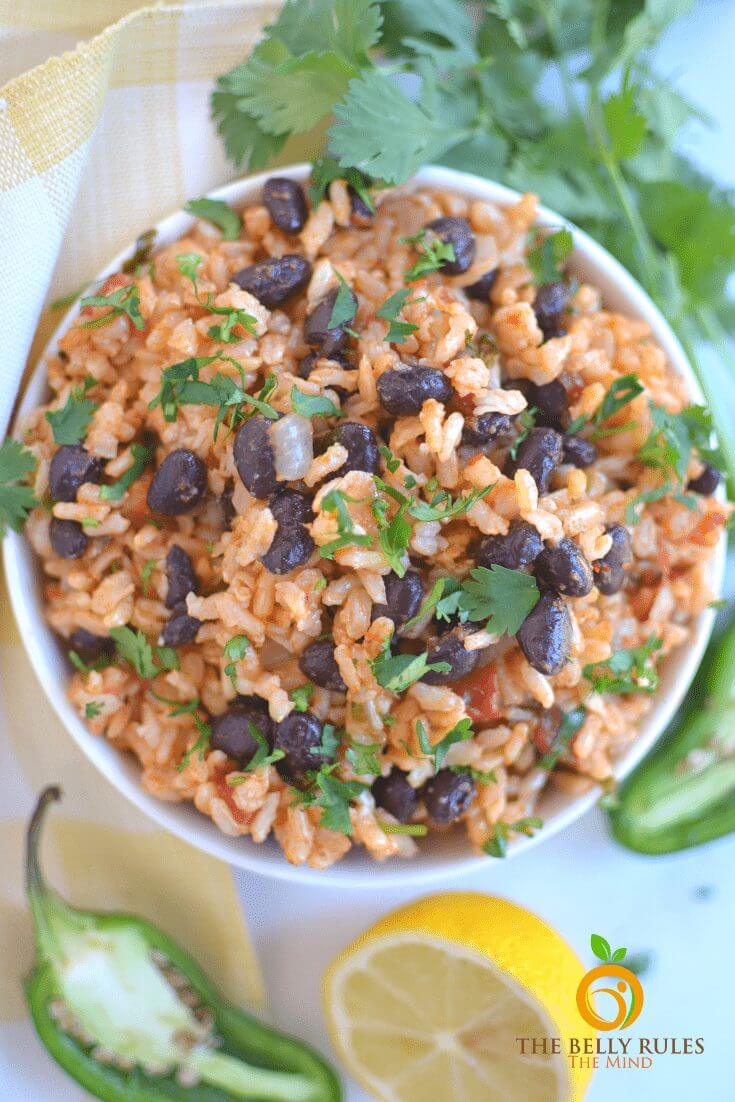 This Instant Pot Yellow Turmeric Rice is full of flavors and makes an elegant side dish for any occasion. Infused with the goodness of Turmeric and Garlic this rice super easy to make.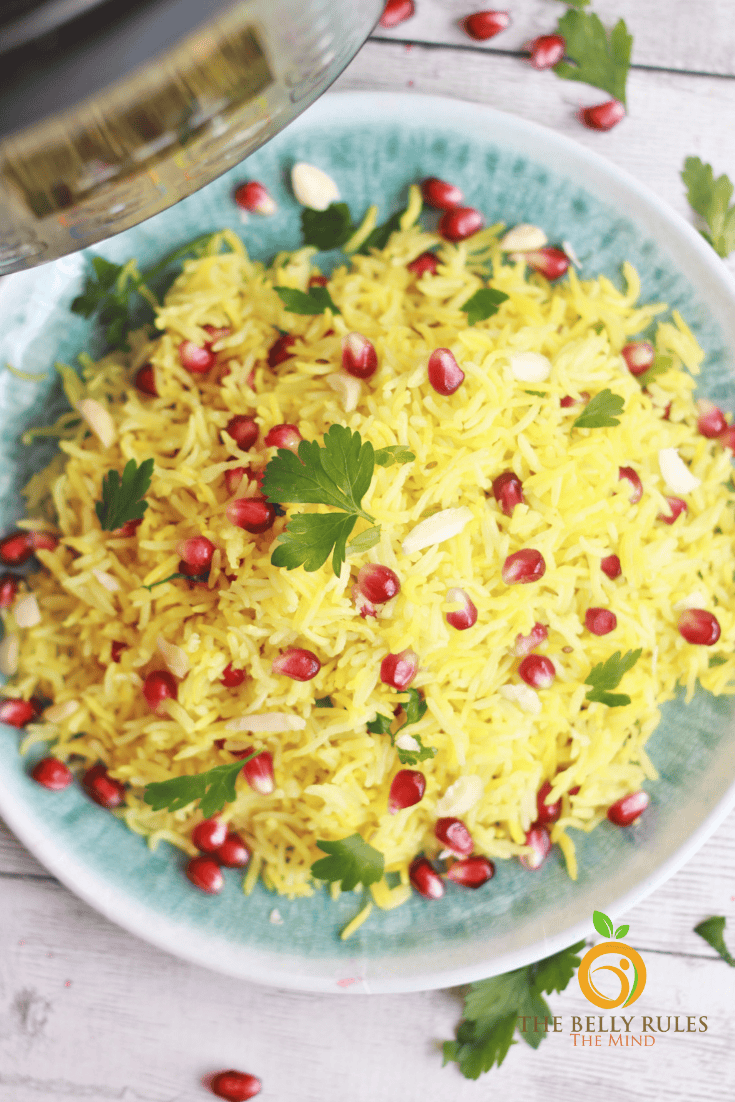 Rice Pudding, a delicious comfort dessert sweetened with dates and maple syrup and garnished with almonds and raisins. It' just simply yum. Super easy to make in the Instant Pot, just dump-set-go.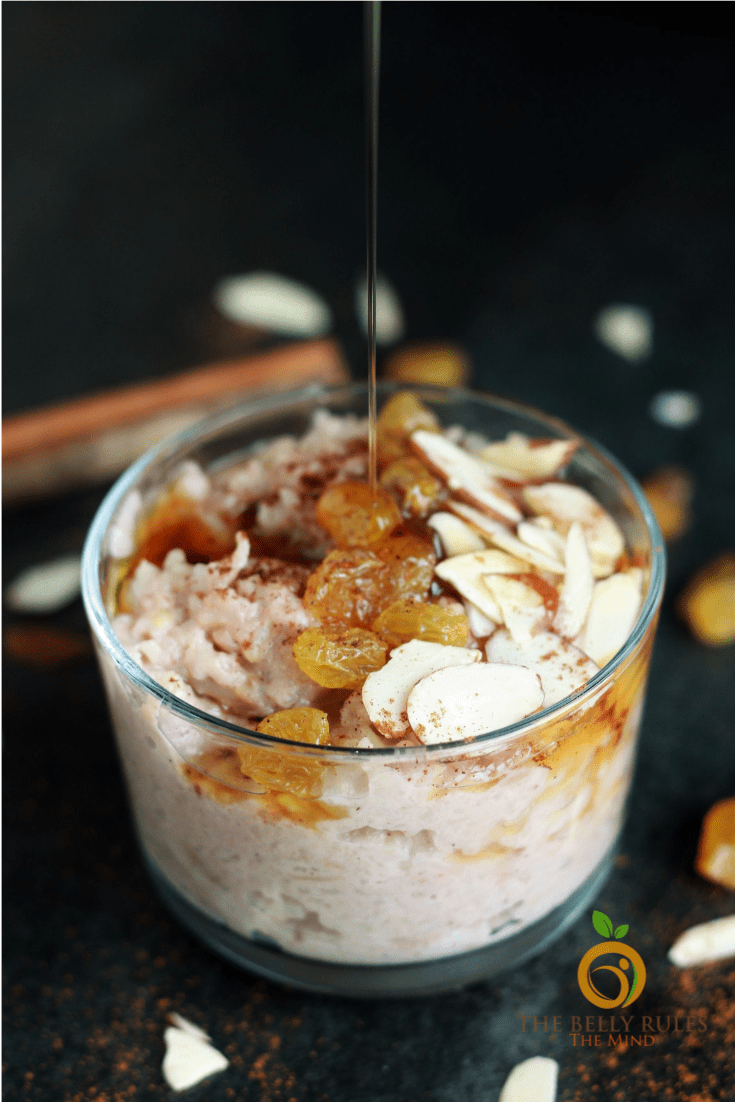 Instant Pot Wild Rice Soup Recipe – A dump and stir soup made with wild rice, mushrooms, veggies and broth. 
If you're new to Instant Pot cooking, you might not know what pot in pot cooking is. Pot in pot cooking can save you so much time when you're making a meal that has two parts like this Thai peanut curry with white rice .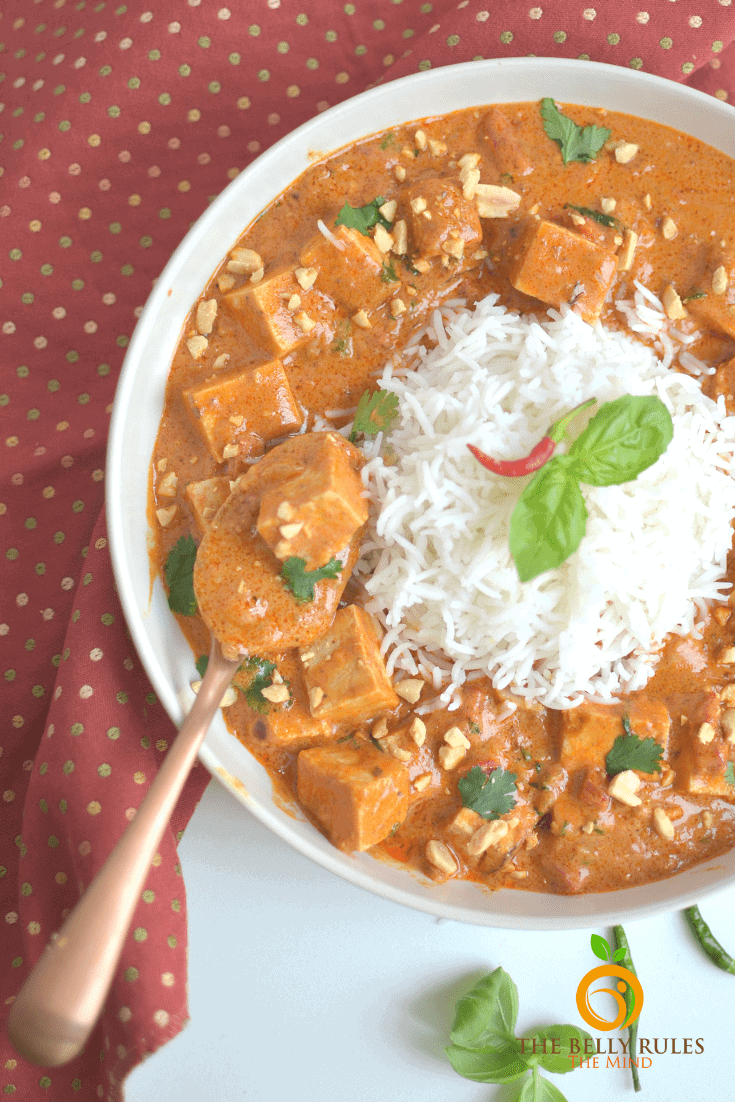 Instant Pot Wild Rice Pilaf,  A perfect dish infused with so many flavors and textures to go with any meal.  A satisfying rice dish for the winter.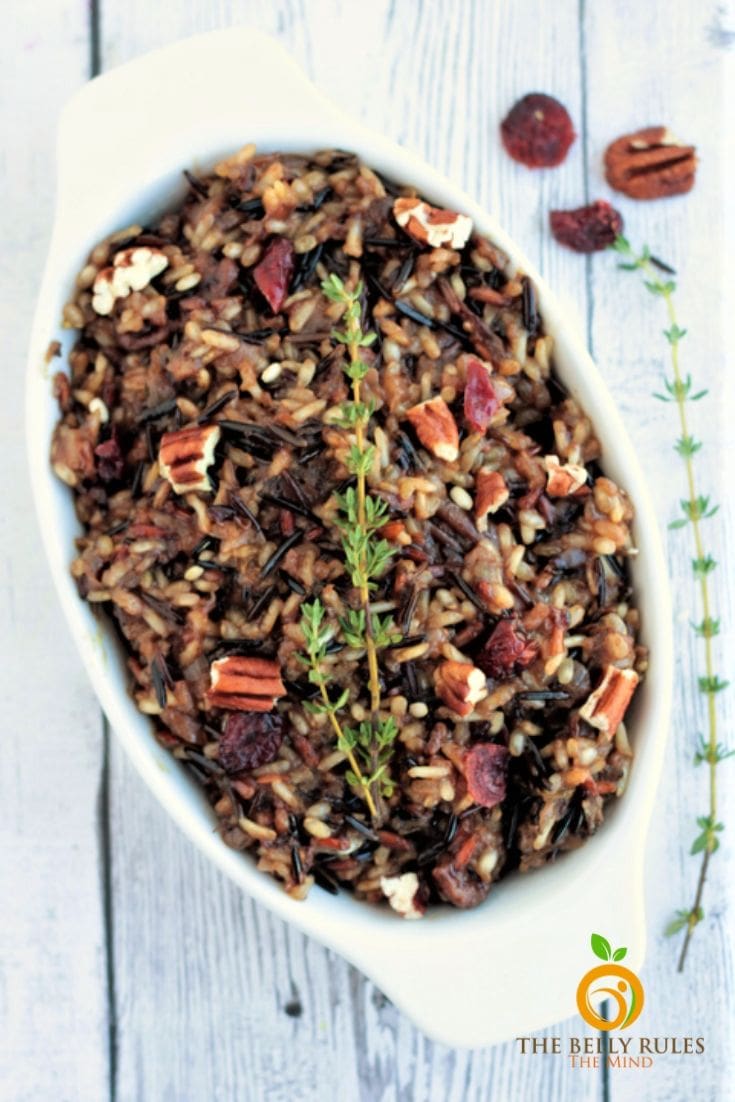 Breakfast Rice Porridge Recipe – A quick and easy way to transform leftover rice into a delicious breakfast with your favorite toppings.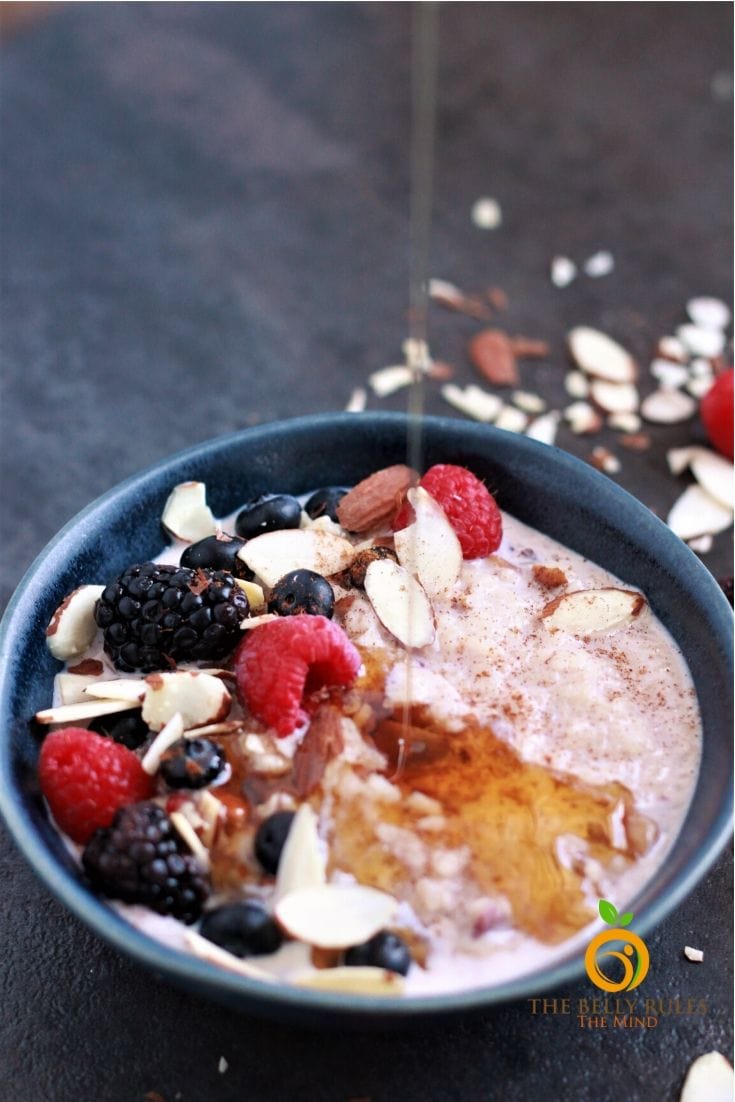 Easy Instant Pot Spinach Rice is a healthy meal  full of nutritious ingredients and filling protein, this meal helps my loved ones power through their busy days.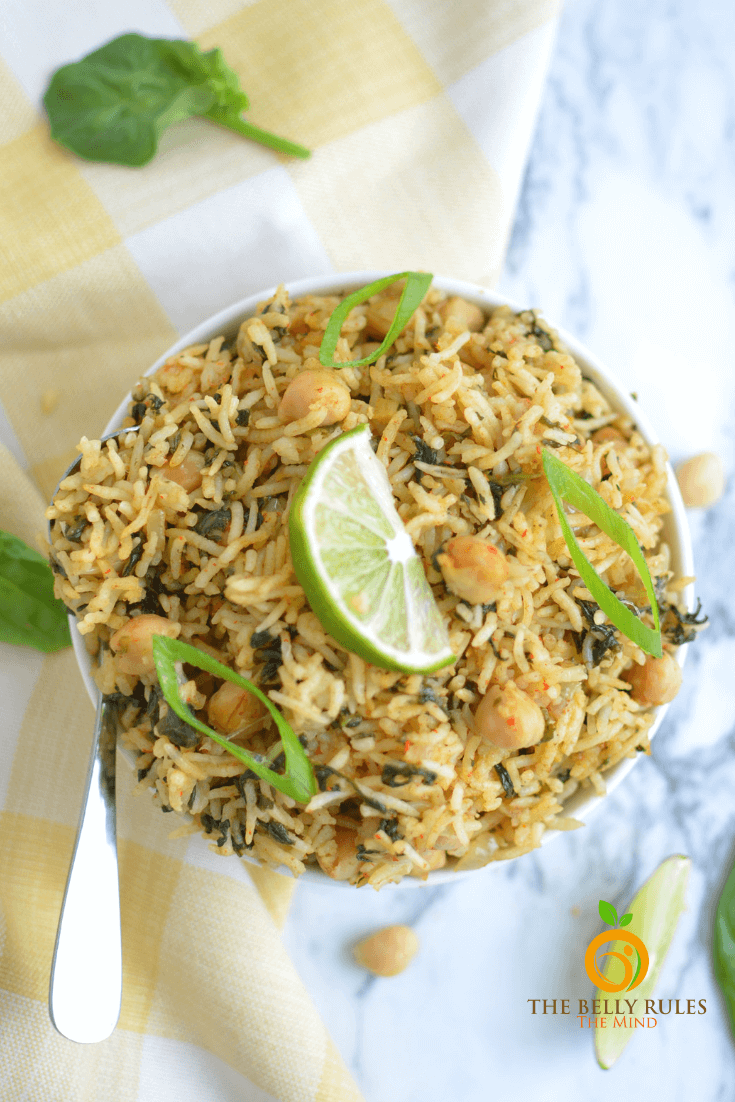 The perfect Chipotle Instant Pot Cilantro Lime Rice Recipe ever. Each grain is separate, fluffy, soft and chewy without being sticky.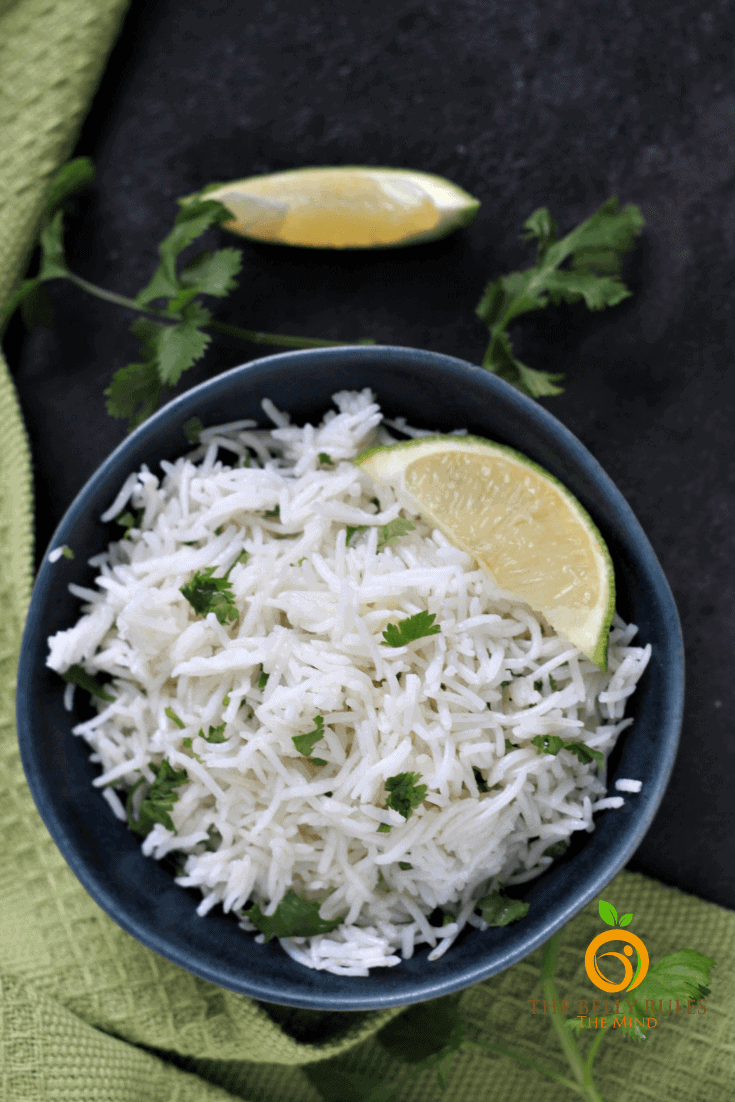 Instant Pot Butternut Squash Risotto, a warm comforting main or a side that is so quick and easy to make in an electric pressure cooker. 
Brown rice with brown lentil curry cooked together by making use of pot in pot (PIP) cooking you can cut the cooking time down to 15 minutes! Plus, since you're making it in the Instant Pot, you're not dirtying lots of dishes while you make this.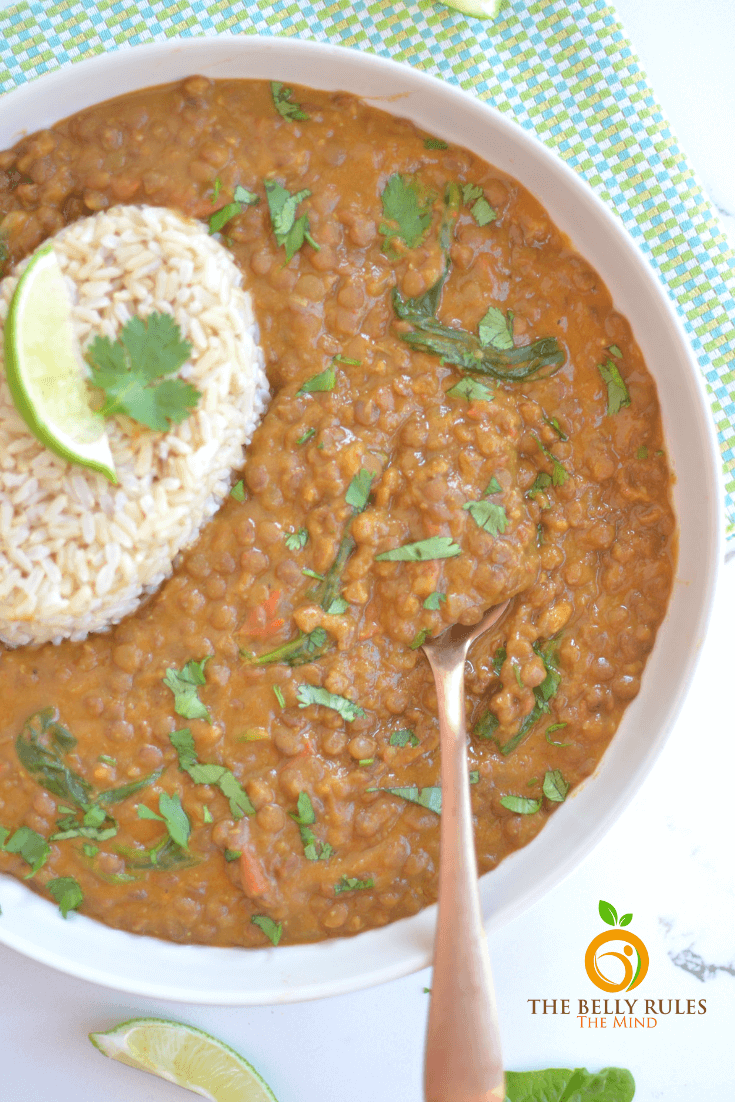 Instant Pot Lemon Rice, is bursting with lemony flavors and is incredible versatile and easy to make.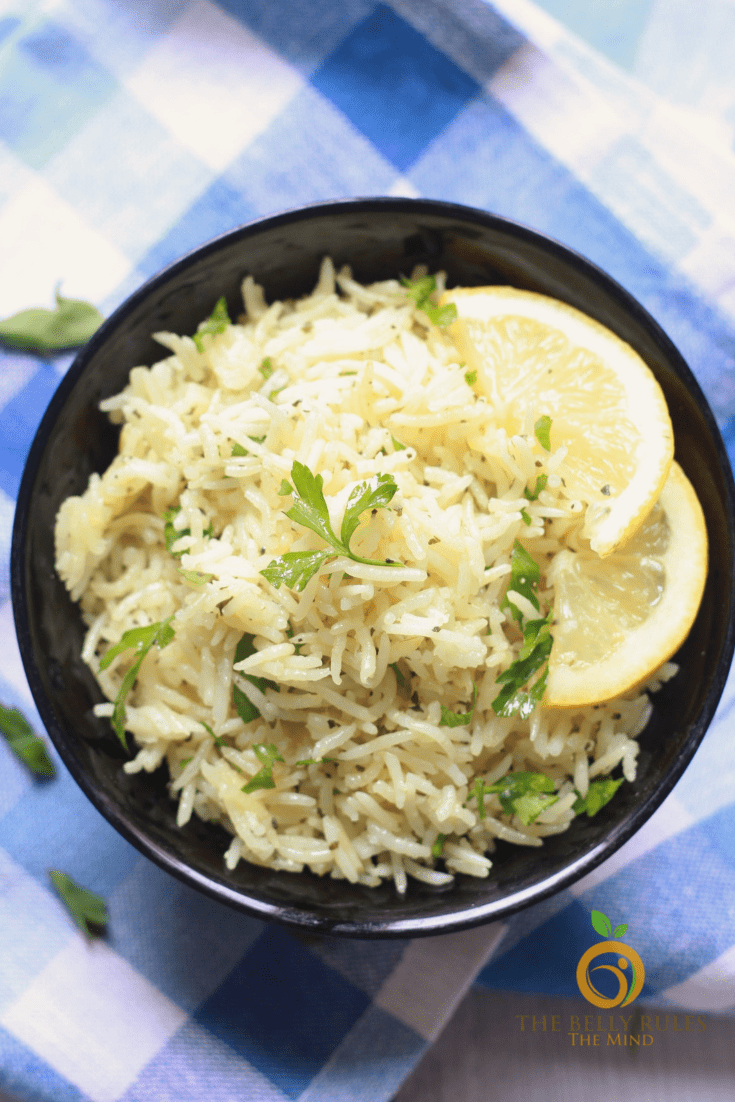 Instant pot Mexican Fiesta Rice – A party on your plate and a party in your mouth!!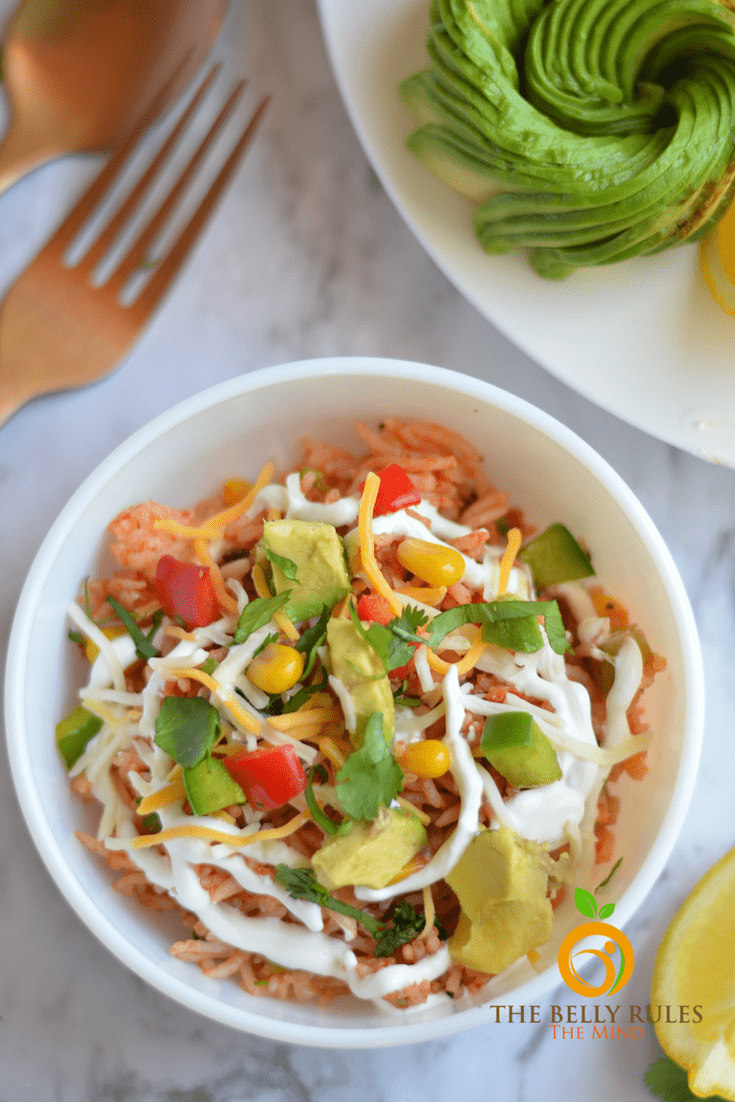 Instant Pot Mujadara Lentils and Rice – a humble, hearty, protein packed side or vegetarian main, made with lentils, rice and veggies.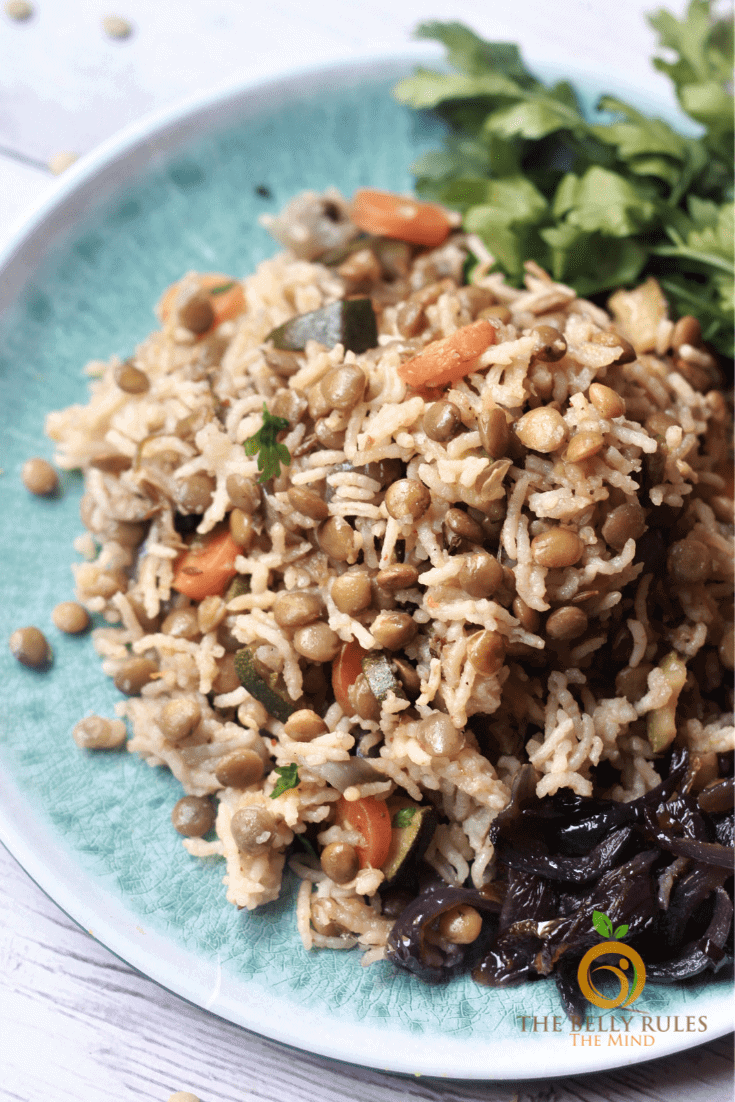 Aromatic, Fragrant, flavorful, spicy, delicious, and super tasty is how I will define this Instant Pot Vegetable Biryani Recipe. This  Vegetable Biryani is perfect to serve as a main course meal or a side dish at get-togethers or potlucks. It's studded with dry fruits, colorful veggies and super fragrant from aromatic whole spices. This Recipe will be a hit all year around and will have everyone clambering for more.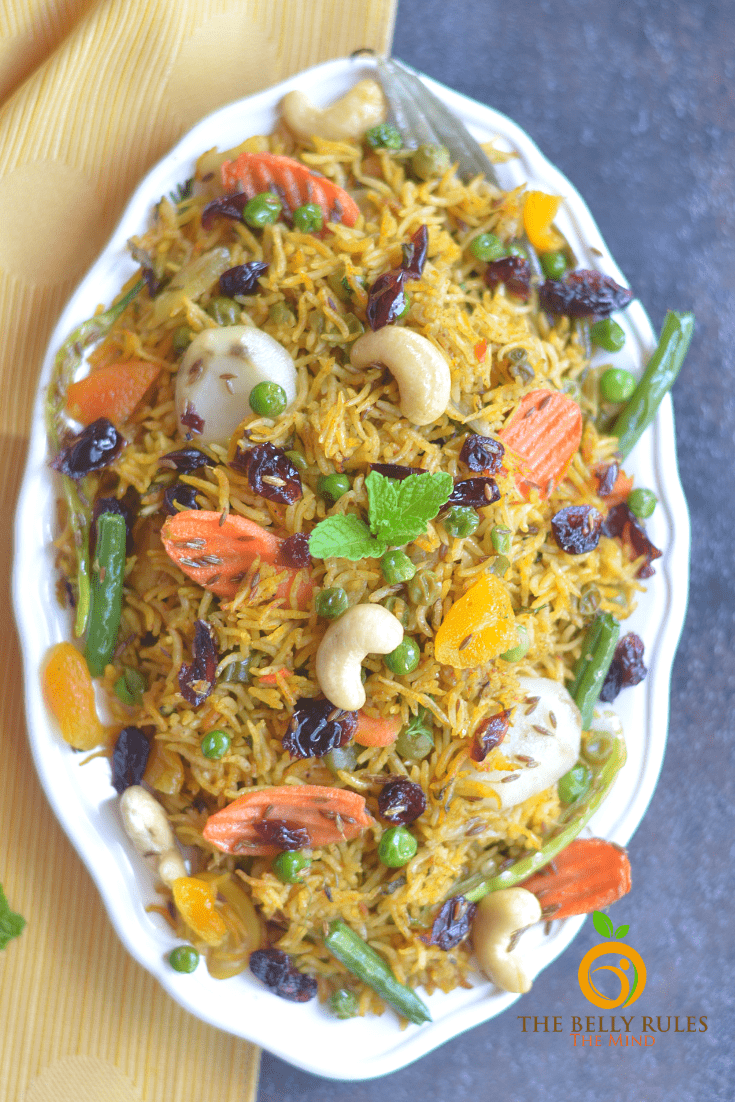 The list below has all RICE recipes from our blog and gets updated every time a new rice recipe is added. It is sorted based on published date.
If you make any of our recipes, Don't forget to come back and leave your feedback and star rating. We would be THRILLED if you would take a pic and tag us on Instagram @dbellyrulesdmind or Facebook @thebellyrulesthemind