So early March, Dr.Mystery, little A and myself were holidaying on the pristine white beaches of Cancun. In my next post I will share lots of pictures with you and write all about Cancun and it's food. However this one, I couldn't wait as ever since we've been back, we have been repeating this time and again. So until I work on my next post, here is another recipe to beat the heat. It's a great source of protein for Vegans, perfect for Meatless Mondays and best of all Gluten Free.
[adinserter block="2″]
So one of the afternoons, while we were bludging on the beach, we ordered some Vegetarian Ceviche. Honestly, I didn't know what it was or what to expect. So ofcourse I started to Google and figured that it is a dish that isn't cooked with heat, so it is made from marinating fresh raw fish in cirtus juices which is then seasoned. To my surprise, when the dish arrived, it was so refreshing and flavorful that it was all gone in a few minutes and we placed a second order. The vegetarian version had the fish replaced with Quinoa.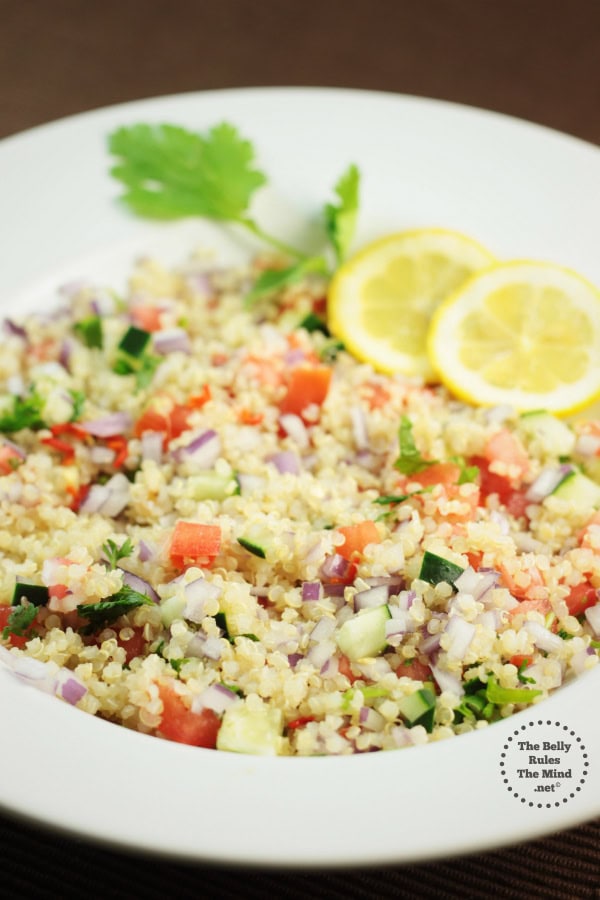 [adinserter block="2″][adinserter block="3″]
The simplicity and ease of preparation is what makes it my new favorite. One can make numerous combinations of Ceviche. As I write this post I am already thinking of a twist that I would like to give this dish. I'll save that for next time. Today, lets go with the classic Vegeterian Ceviche. I dare you not to finish the whole bowl in one sitting.
[adinserter block="3″]
Is there a dish that you tried for the first time and fell in love with? Let me know in comments.
Follow us on Facebook to stay updated with all the healthy information  we share. Check out our Pinterest boards for all the healthy eating inspiration you'll ever need. For an unending buffet of healthy photographed food, follow us on Instagram
[adinserter block="2″]
Ceviche (Vegan + Gluten Free)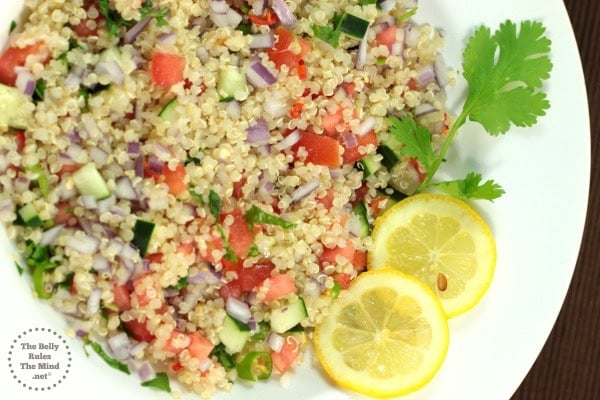 Ingredients
1 cup quinoa
1/4 cup tomatoes, diced
1/4 cup onions, diced
1/4 cup cucumbers, diced
1/8 cup cilantro , chopped
2 chillies / 1 jalapeno
2 tbsp. lime / lemo juice
2 cups water
salt to taste
Instructions
Cook 1 cup of quinoa in 2 cups of water for 15-20 minutes. Allow it to cool
Combine all the ingredients in a bowl. Add lime juice and salt as per taste. Mix it well.
Refrigerate it and allow it to marinate. Serve it cold with either chips, pita breads or scoops
https://thebellyrulesthemind.net/ceviche-vegan-gluten-free/