Inspired by CPK's Spicy Chipotle Chicken, here is our vegetarian version loaded with black bean corn salsa and a homemade avocado cilantro dressing. YUM!!!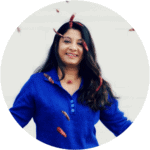 Love Pizza???  We are Pizza lovers too. After the Bhakri Pizza Bites & Paneer Tikka Pizza, you have to try this one. A crispy crust loaded with the goodness of blackbeans & full of spicy, zesty flavors from chipotle and jalapenos. Top it off with  corn, juicy tangy salsa, sweet pineapples and fresh cilantro. Voila!!! Can you imagine the bomb of flavors as you take a bite. It's like combining so many flavors in just one bite. I love this medley of ingredients and flavors.
This Spicy Chipotle Pizza is by far one of my favorite pizzas. Those of you who now me, know that Friday nights in our family are usually Pasta or Pizza night. It's Little A's day to decide the menu and venue (ofcourse we give him 3 choices to pick from) for the family's dinner. We have a few favorite pizza places like California Pizza Kitchen, Uncle Maddio's and Pieology. However last Friday, little A didn't want to step out so we made Pizza at home.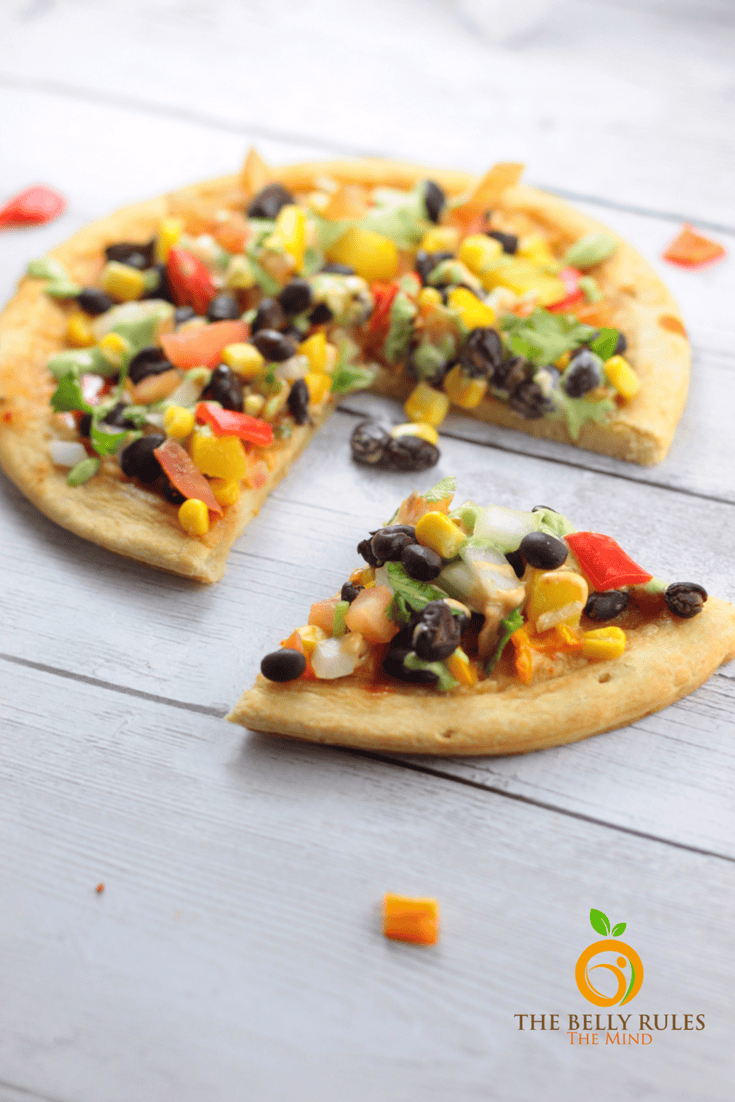 So after trying all the different types vegetarian restaurants we realized that we perpetually land up ordering a pizza closest to this one. So one fine day I decided to give it a try at home because honestly, this recipe isn't complicated at all. It's just that apart from the black bean corn salsa the essential flavors in this pizza come from the pizza sauce which is known as Abodo and Cilantro Lime Creama which is typically made from Sour cream. However I didn't have ingredients for the Abodo sauce not did I have any sour cream so I made my own pizza sauce and used some Avocado Cilantro dressing and it was way better than I was expecting it to be. I am not exaggerating here  when I say that once you try these sauces, it's so easy to get hooked onto these.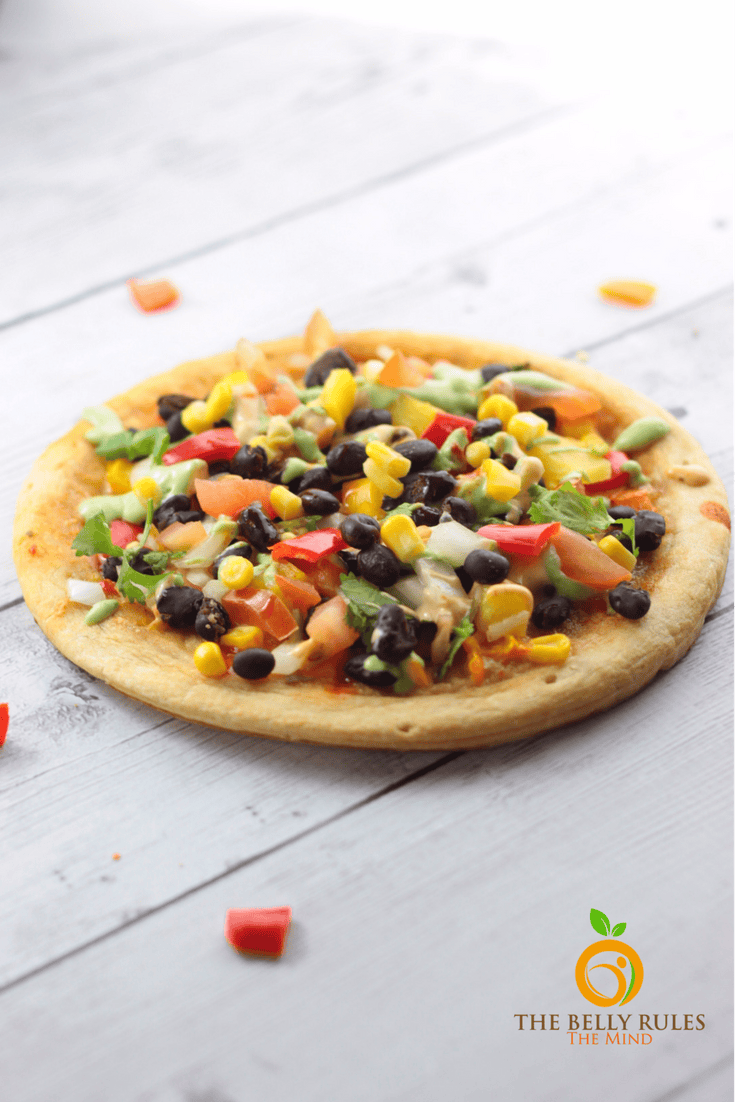 For most folks Friday is a chilled out today, however for me it's one of the busiest days. I like to finish all my work related to the blog, strike off my huge to-do list for the week, finish groceries so I can spend the weekend with my family. If we are entertaining on the weekend, plan for it and ofcourse plan activities for little A, the most important task of all. So usually on Friday's it's a quick lunch and if we are dinning at home it's a quick dinner too. So this is a great recipe as it's ready in a just a few minutes and there is barely any prep time involved. It took my just 5 minutes to make the avocado cilantro dressing an I have to admit I had some left over black beans. So let's dive into the recipe, shall we?
CPK inpsired Spicy Chipotle Vegetarian Pizza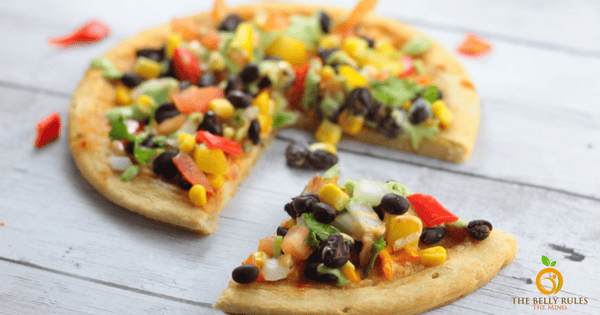 Ingredients
2 tsp oil

For Black Bean Corn Salsa

1/2 cup black beans, boiled
1/2 cup corn, boiled
1/2 cup peppers, chopped
1/4 cup tomatoes, chopper
1/4 cup onions, chopped
1/4 cup jalapenos, chopped
1/2 cup cilantro

Extra Toppings Pineapple tidbids

For Chipotle Pizza Sauce

1 tbsp Cholula Hot Sauce

For Avocado Cilantro Dressing

1 cup cilantro
1/2 avocado
1 garlic clove
1/4 cup greek yogurt
1/2 tsp salt
1/2 tsp lemon juice
1/2 cup water
If you like it spicy add a couple fresh green chillies
Instructions
Bean & Corn Salsa

In a large bowl, mix together the black beans, corn, onions, tomatoes, peppers, cilantro and jalapenos.

Chipotle Pizza Sauce

Combine the Cholula hot sauce with the vegetarian ranch

Avocado Cilantro Dressing

Pulse all the ingredients for avocado cilantro dressing in a blender and your are ready to pour it on top of your pizza or salad.
Preheat the over as per the instructions on the packet.
In the meanwhile brush the pizza crust with oil and spread the Chipotle Pizza Sauce. Add the black bean corn salsa and pineapple.
Bake it for 10-15 minutes at the temperature suggested on the packet.
Once the pizza is baked drizzle some Avocado Cilantro Dressing and Cholula hot sauce for the zing.
Enjoy
https://thebellyrulesthemind.net/cpk-spicy-chipotle-vegetarian-pizza/
So what day is Pizza night at your place? Have you ever tried a Chipotle Pizza before? Drop in your comments below. If you try this recipe don't forget to tag us. We would love to know what do you think about it.
Products Used