This is a quick 5-ingredient recipe ! Yes you read it correct Creamy Cranberry Coconut Energy Bites are Skinny, low calorie, 100% healthy and requires just 5 ingredients to prepare.
My R2 loves these Creamy Cranberry coconut Energy Bites. R2 is in a swim team and practices 4 times a week and and goes for swim meets on weekends that can go on for hours due to the number of swimmers. These Creamy Cranberry Coconut Energy Bites keeps him charged up for the meet and makes sure that he is not too hungry or full before his meet. A win-win for both me and R2. He loves the soft texture and the creaminess!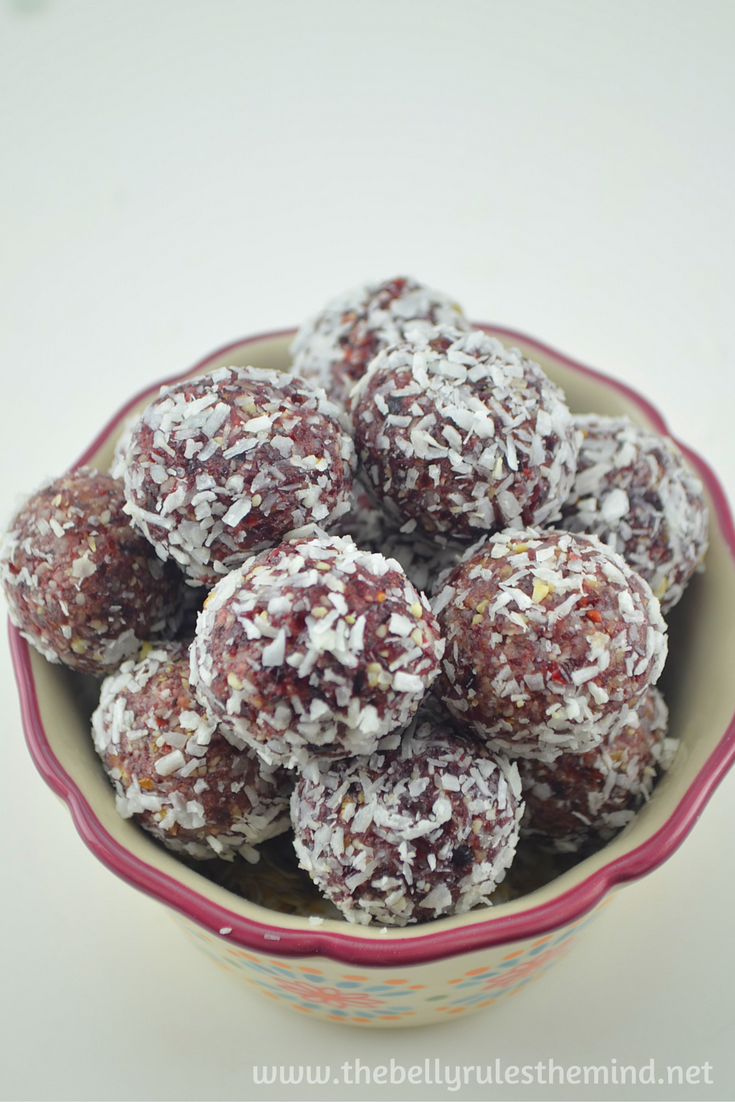 They're clean-eating, gluten-free, and vegan too—and come together in less than 15 minutes.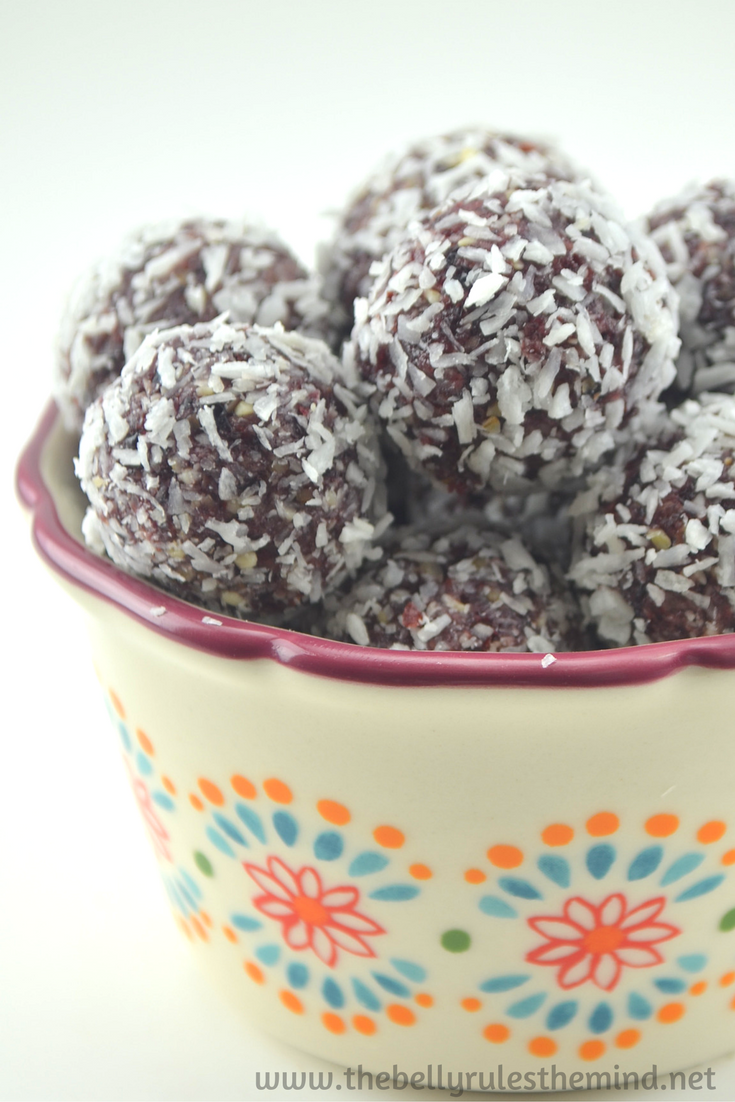 To assemble your energy bites, mix all the dry ingredients in a mixer, and give it a nice Whirl Whirl Whirl! If the mixture is still too dry to stick together, add in an extra teaspoon of water at a time until it comes together into a smooth ball. Then shape into little spheres, place on a sheet of wax paper, roll them in some shredded coconut if you want to and transfer to an airtight container once they've set.
.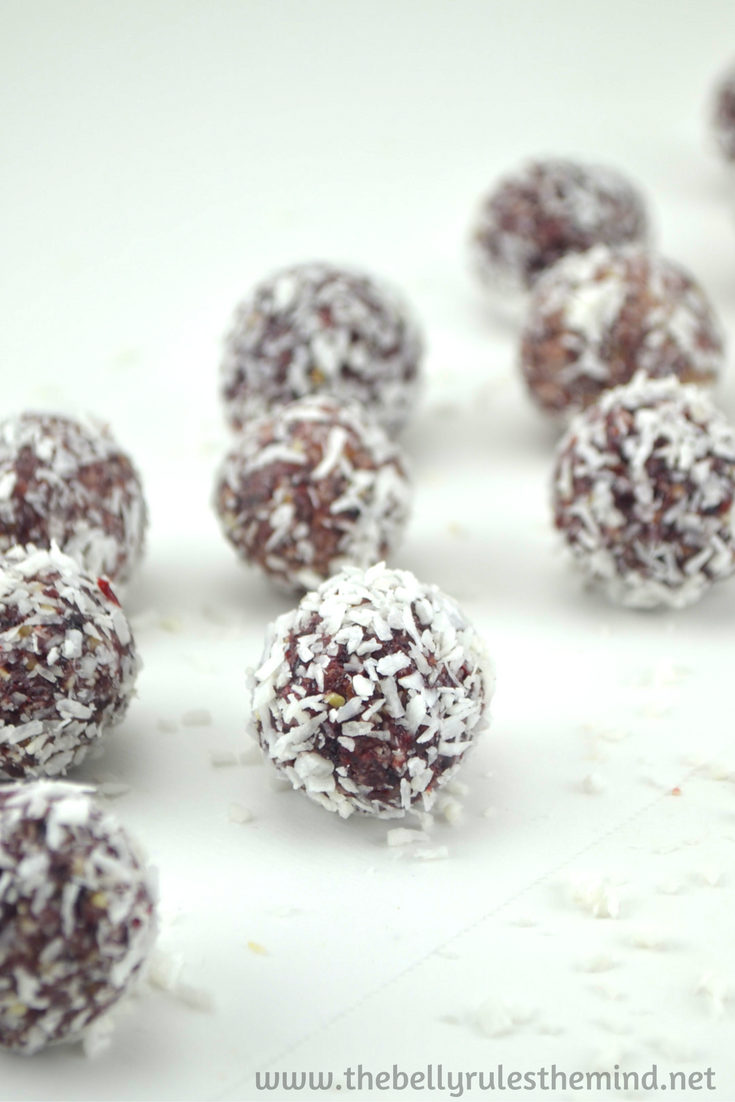 Let me share a secret after the photo shoot, these C3 Energy Bites barely lasted two days in my house :D ;P
Creamy Cranberry Coconut Energy Bites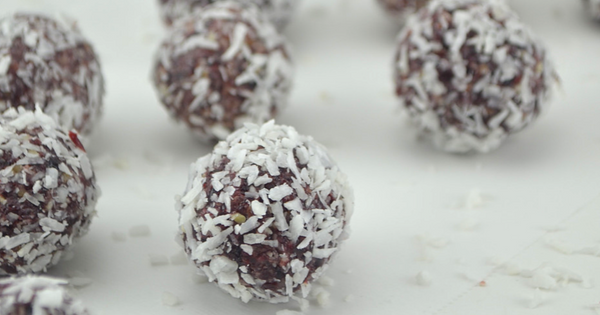 Ingredients
1/2 cup raw cashews
1/2 cup oats
1 cup dried cranberries
1/2 cup unsweetened shredded coconut
1/2 teaspoon vanilla extract/ optional
Instructions
In a high speed blender or food processor add the cashews , oats and coconut until they are finely ground.
Pulse until everything starts to come together.
Scrape down the sides several times
Form into approximately 20 balls about 2-3 teaspoons each.
Store the energy bites in an airtight container in the refrigerator or freezer.
https://thebellyrulesthemind.net/creamy-cranberry-coconut-energy-bites/
If you like to check out more recipes using Dates & Nuts
For more healthy ideas and recipes subscribe to our email or follow us on Facebook to stay updated with all the healthy information  we share. Check out our Pinterest boards for all the healthy eating inspiration you'll ever need. For an unending buffet of healthy photographed food, follow us on Instagram