A Healthy twist to our favorite chat..
Cucumbers are very low in calories, yet they make a filling snack (one cup of sliced cucumber contains just 16 calories)
Here is a short list of the impressive health benefits that a cucumber carries:
Keeps you hydrated.
Fights heat, both inside and out.
Flushes out toxins.
Lavishes you with vitamins.
Supplies skin-friendly minerals: magnesium, potassium, silicon.
Aids in weight loss.
Lentils contain phytic acid, which can be difficult to digest. Sprouting neutralizes the phytic acid which means more vitamins and minerals can be absorbed by your body as they're digested.
When you sprout lentils, you're actually starting the germination process, which changes the composition of the lentils.
Sprouting increases the amounts of vitamins and minerals in the lentils, especially B vitamins and carotene.
Sprouting also helps break down some of the sugars that create intestinal gas.
Ingredients
1 cup Sprouted Whole moong dal
Chopped onion
chopped tomato
chopped green chill
yogurt
salt to taste
red chille powder
chaat masala
cucumber/I have used Persian cucumber/li>
sev for garnish /you an totally skip the sev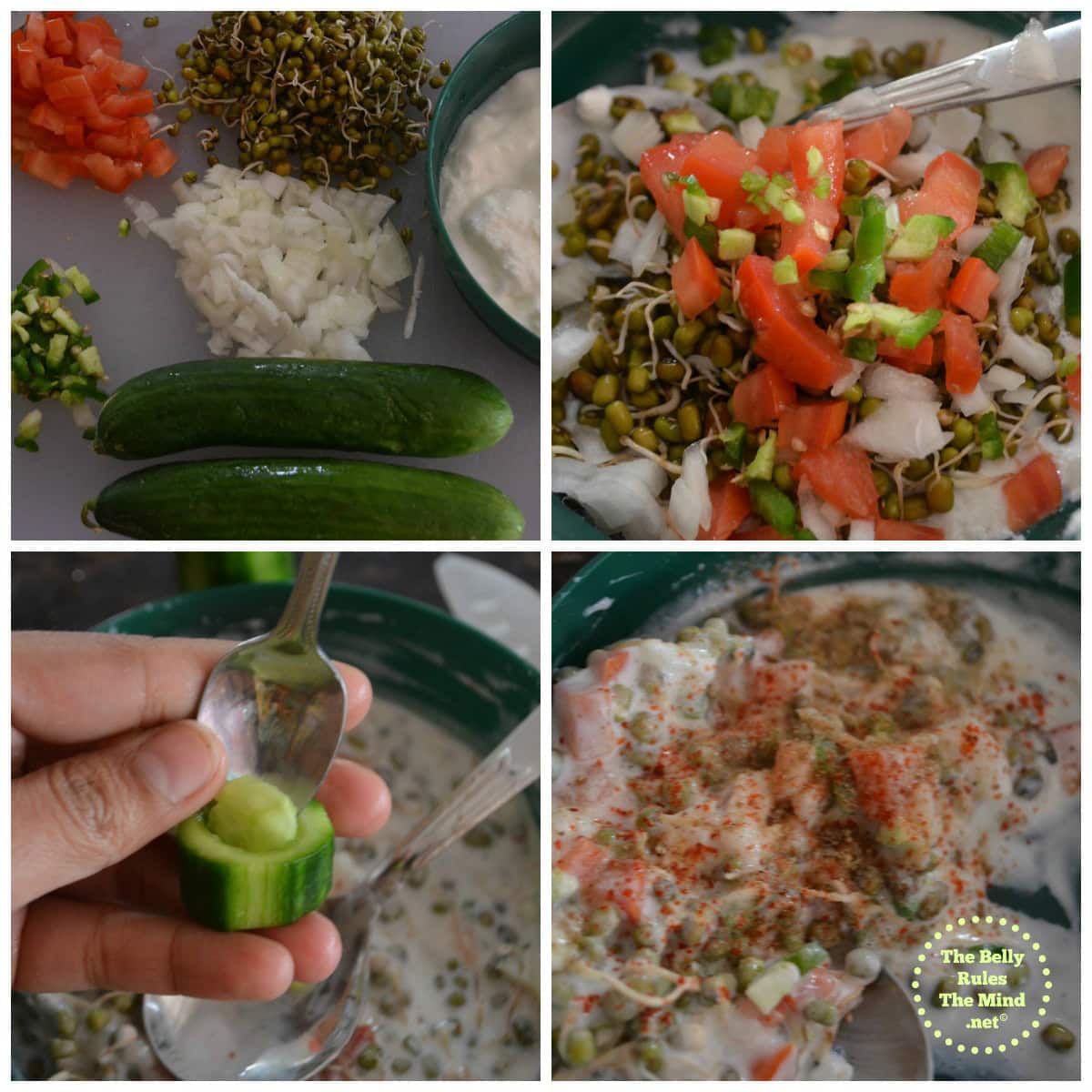 method
Mix the sprouted moong dal, Chopped onion, Chopped Tomatoes, Green chilli, Chopped cilantro in the yogurt.
Chop the cucumber in disc.
Scoop the seeds of the cucumber and add that too in the curd.
Add salt to taste, red chilli powder and chat masala.
Add the curd mixer in the cucumber.
Place it on the serving plate sprinkle it with some sev and chat masala to tasta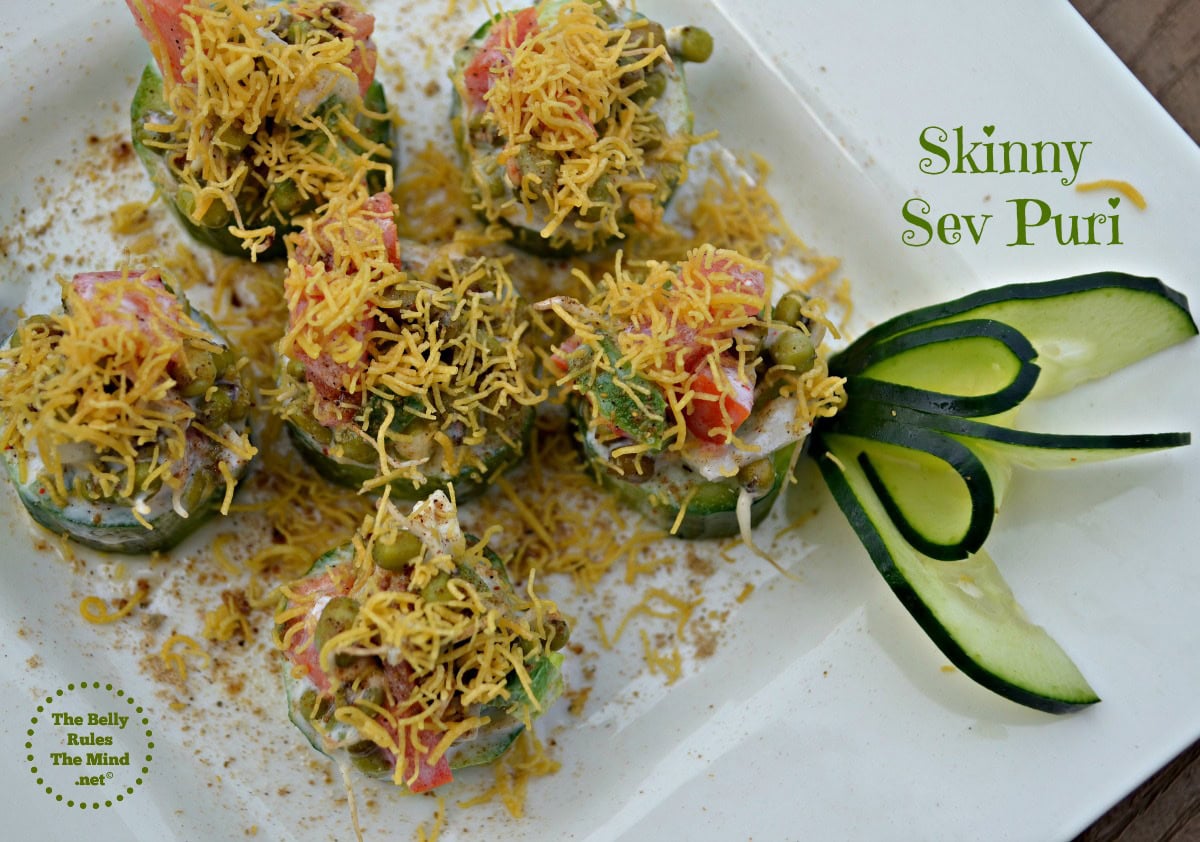 Ingredients

1 cup Sprouted Whole moong dal
Chopped onion
chopped tomato
chopped green chill
yogurt
salt to taste
red chille powder
chaat masala
cucumber
sev for garnish /you an totally skip the sev

Instructions

Mix the sprouted moong dal, Chopped onion, Chopped Tomatoes, Green chilli, Chopped cilantro in the yogurt.
Chop the cucumber in disc.
Scoop the seeds of the cucumber and add that too in the curd.
Add salt to taste, red chilli powder and chat masala.
Add the curd mixer in the cucumber.
Place it on the serving plate sprinkle it with some sev and chat masala to tasta

https://thebellyrulesthemind.net/cucumber-chat/