Daily Food Plan for Preschoolers suggested by USDA
Are you guilty of comparing your kids meal portions with other kids who are generally better eaters. Well, I am. In the beginning I would freak out, thinking to myself that A wouldn't even eat half as much food as the other kids his age ate. Until one day, when I complained to his pediatrician that he doesn't eat as much as other kids his age. It's after that day that I stopped complaining. As she said to me,
Don't worry about how much he eats. Your job as a parent is to worry about what he eats. Just make sure he eats healthy food rather than eating bigger portions and none of it being healthy. Your job is to make sure he gets all his food groups. His job is to eat and most children know when to stop. Leave the eating to him. 
I must admit, that ever since I paid more attention to what he ate, I have stopped complaining. It surely feels good when I see my baby eat a few spears of Broccoli versus a bowl of Chips or Cookies etc.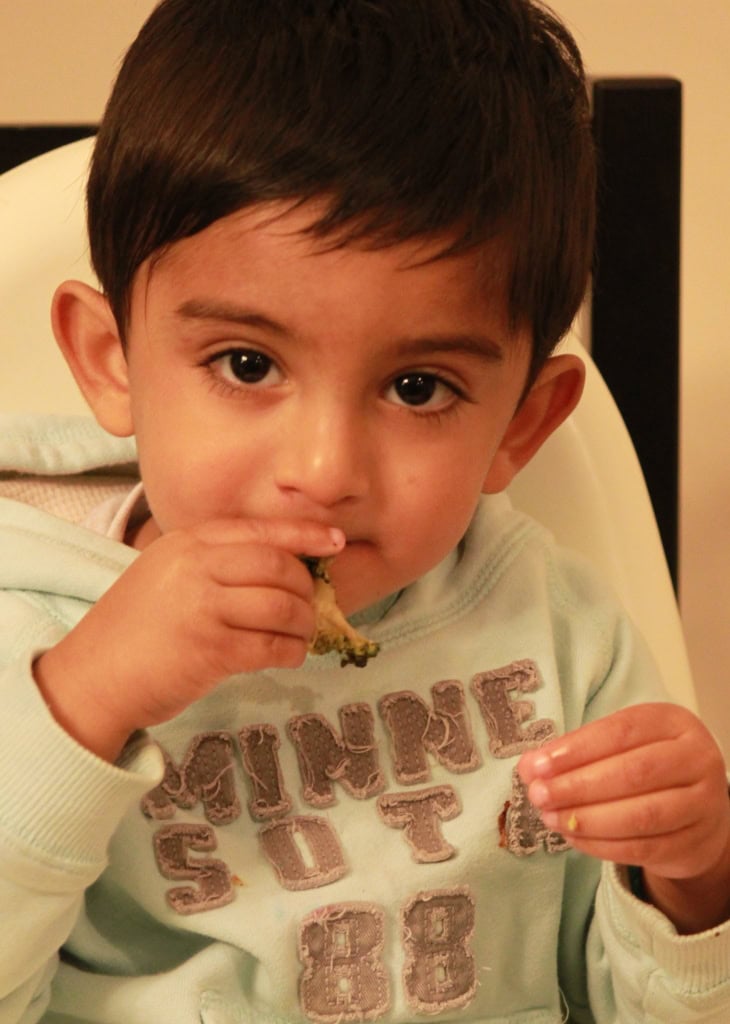 The food plan below is from UDSA's choosemyplate.gov and it gives you a fair idea of the different food groups that are important for your child. Using this food plan, you as a parent can make sure, that most of your meals and snacks are a source of the above food groups, rather than serving junk food or empty calories. Cos we are what we eat isn't it?