Have you gotten your toddler to play or build with toothpicks yet. Ofcourse under strict supervision. I introduced toothpicks to A when he was around 2.5. I taught him to pick his fruit bites with them. He quiet enjoyed using them as it worked differently than a fork. He often stuck grapes on either side of the toothpick and imagined it to be a see saw. I am glad he was using his imagination and the play and build was helping him with his motor skills.
So, the other weekend, we had some friends visiting us and  I handed over some toothpicks to their 6 yr old son while he was eating his fruits. I asked him to use his imagination and make some sculptures with the fruits.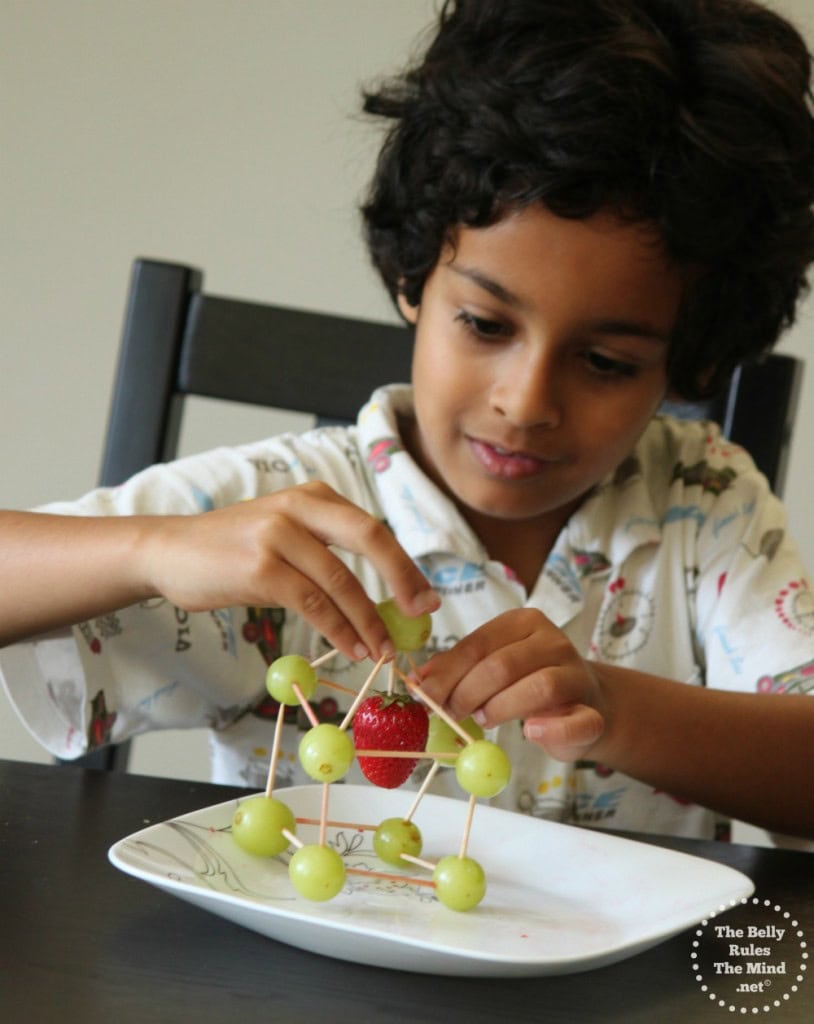 This is what he made
A walking Robot
A Chapel
Human being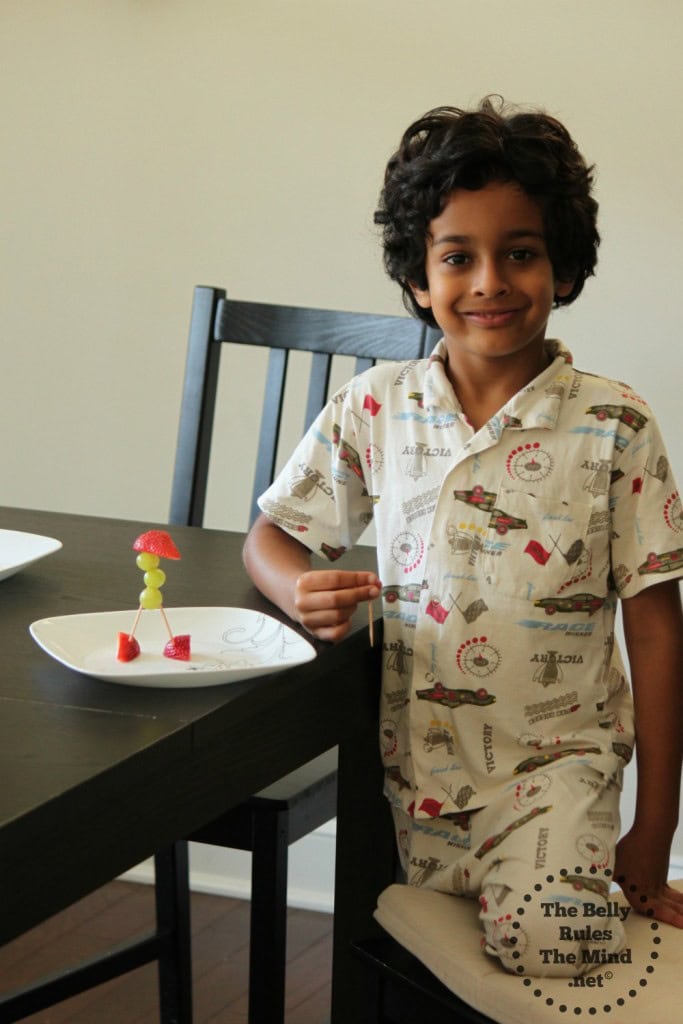 Well done R.