Earlier this week as I was walking past the corridor of A's school after dropping him, I couldn't help but notice these sign up sheets outside each classroom. Although the picture isn't good, I am still sharing it with you all.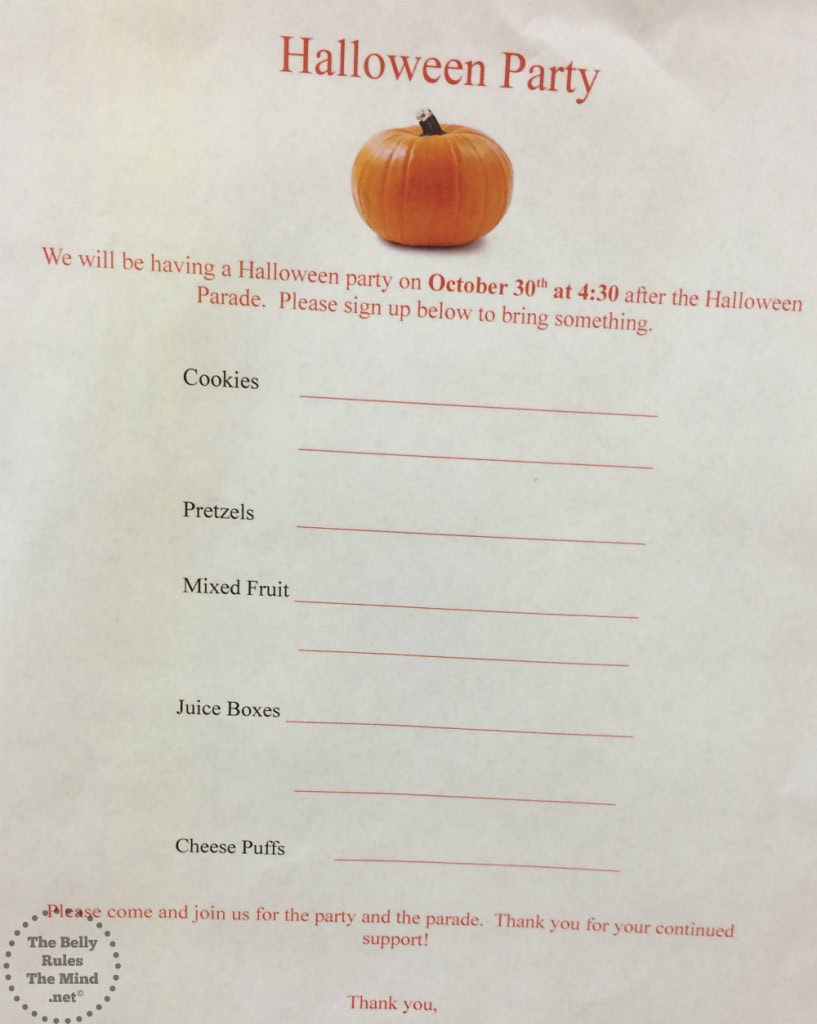 Guess what did I sign up for, ofcourse, the mixed fruit. After all,it is the only healthy snack on the list. The last two parties at his school, I have always volunteered to take fruit platters. Last Halloween I made this Jack-O-Lantern fruit platter and for Christmas I made the Christmas fruit Platter. The 2 year olds get pretty excited seeing these edible arrangements.
This year I wanted to do something different. When the kids are given a choice between Cheetos, Pretzels and Cookies, ofcourse they tend to like those more than the fruits. So to make fruits more appetizing for them, I plan to make Halloween Fruit Cups for them. These are super easy to make, not very time consuming plus impressive. You just need to scoop out an orange and fill it up with fruits. To add some fun element to it, give your little one a sharpie / marker and get them to make their own Jack-O-Lantern. If you plan to make these for a party, these cups can be made ahead and refrigerated in a zip lock. It's been over a week now and my cup is still usable.
Ingredients
1 Naval Orange
Raspberries
Blue Berries
Fruits your child likes.
Instructions
Cut open the top of the orange.
Scoop out the orange with a spoon.
Carve / Color it with a sharpie. Fill it up with mixed fruits.