After Navratri and Dassehra , its now time to gear up for Halloween. I don't have to work too hard for A to understand Halloween as he already knows about it. So the next few days Soniya and I are just going to be indulging in Healthy Halloween treats & food art.
Some of the stuff out there is so cute, but the ingredients and colors are just so scary. I feel like they are literally screaming the word 'unhealthy' at me. I get crazy when I see the people buying the sugar coated jelly candies.It's not rocket science that it is not real food, it's call junk food because of it's unnecessary sugars, unnatural flavors and additives. Too bad that these little kids choose to snack on these than the real stuff. If just I could just grab my hands on the ingredient list, I would love to write more about the unnecessary flavors and additives that our added to such foods.
Please throw away your stash of these candies as I am about to share with you a healthier alternative. My alternative has natural sugars & vitamins which help boost your child's immune system and is loaded with fiber. I bet you cant get any of these with the store bought version.
Make your own Pumpkin on the vine with mint and a slice of honeydew. Easy, healthy and cute, isn't in???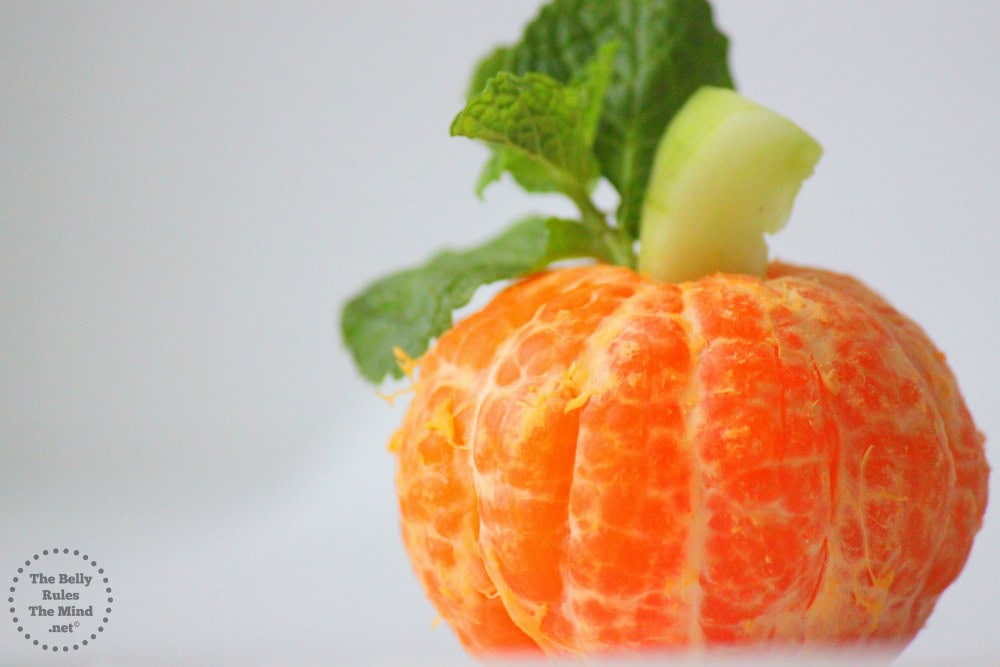 These are so cute, that I wish I could decorate my kitchen island with these. Well, not a bad idea right?  If your hosting a Halloween of a Fall party, these could be used to decorate your kitchen area and later can be consumed :) I am in love with these, and everytime I grab a Mandarin now, I want to make Pumpkins.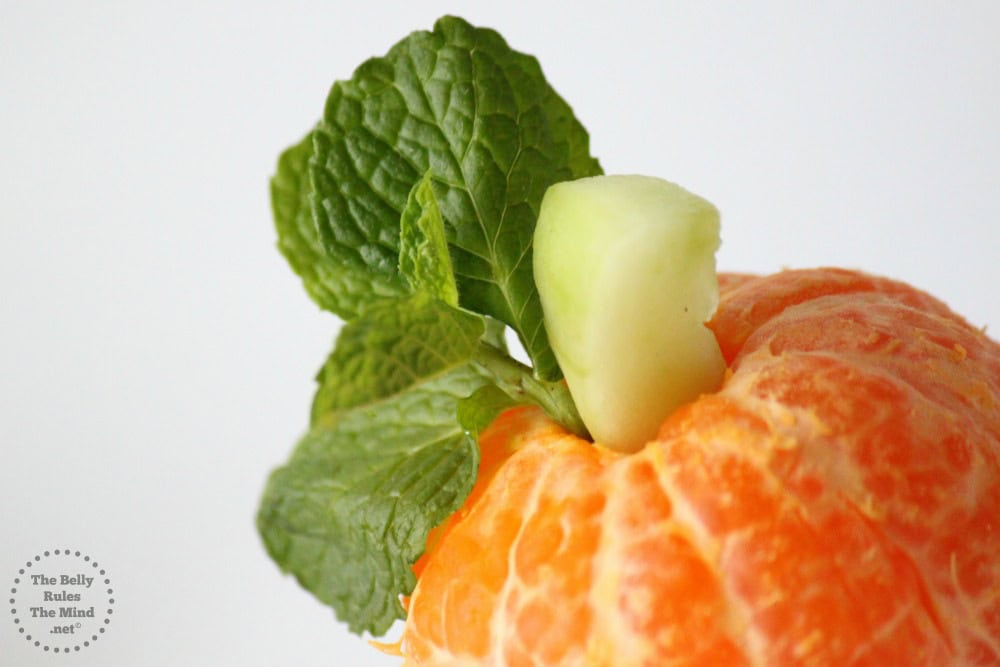 Are you planning any healthy treats this Halloween. Would love to hear your ideas.