A healthy and delicious salad bowl packed with protein and zesty asian flavors! (vegan, gluten-free). Perfect for a weeknight dinner or a quick lunch. You will love the flavors.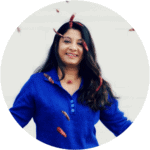 Yayyyy! It's officially spring. Although it's still on the cooler side it's great to see some color finally.In greengrocers' and farmers' markets, signs of spring are all around. The cherry blossom tress are in full bloom, atleast here in NC. Gardens are blooming with colorful tulips, hyacinths and & daffodils and finally the kids are outdoors in the evenings. It's that time of the year when we are going to be out an about. I don't know about you but as far as my family goes, we like to spend more time outdoors than indoors. Oh!!! You too.!!! Same pinch. So what that translates to is that, I spend less time in the kitchen and more quality time with my family. So you will see a lot more of quick and easy recipes in my upcoming posts.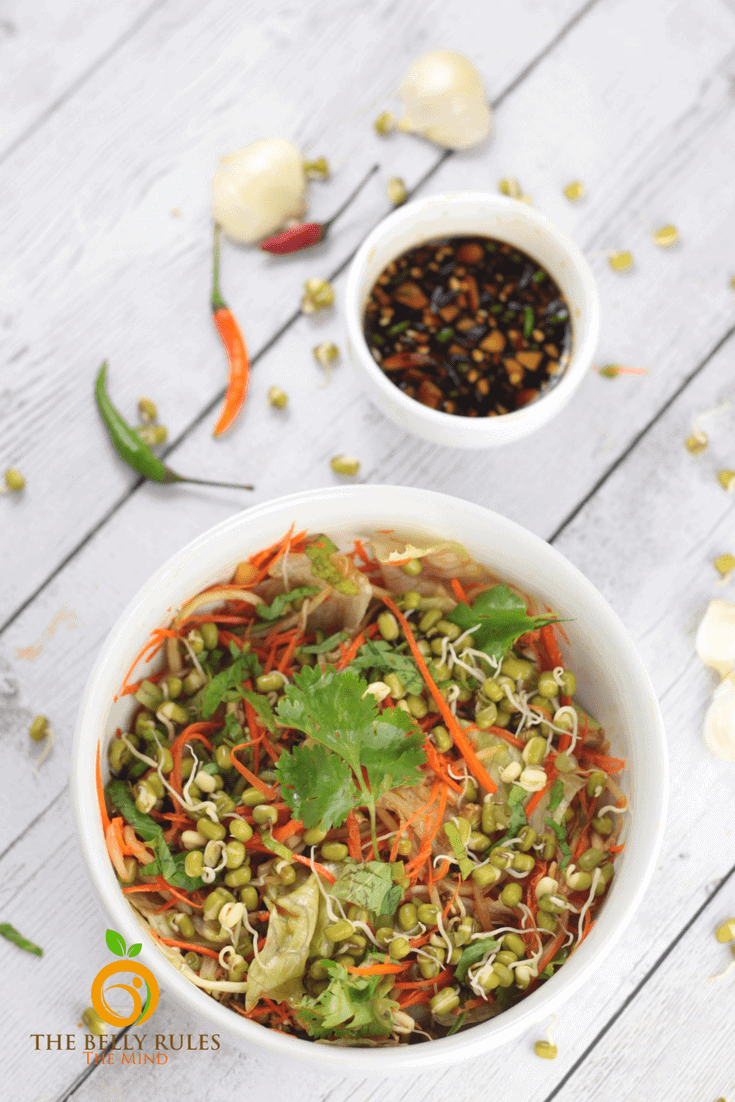 During spring I like the transition from warm foods to cooler foods that are much lighter but yet loaded with flavors. Thus today's pick is healthy mung sprout salad with the 5 Minute Asian Dressing. Those of you who read this blog regularly, you will know about it as I posted the dressing recipe a couple weeks ago. If you don't know what I am talking about, I ask you to check it out now!!! Trust me you will instantly fall in love with it's flavors and it's ease of preparation.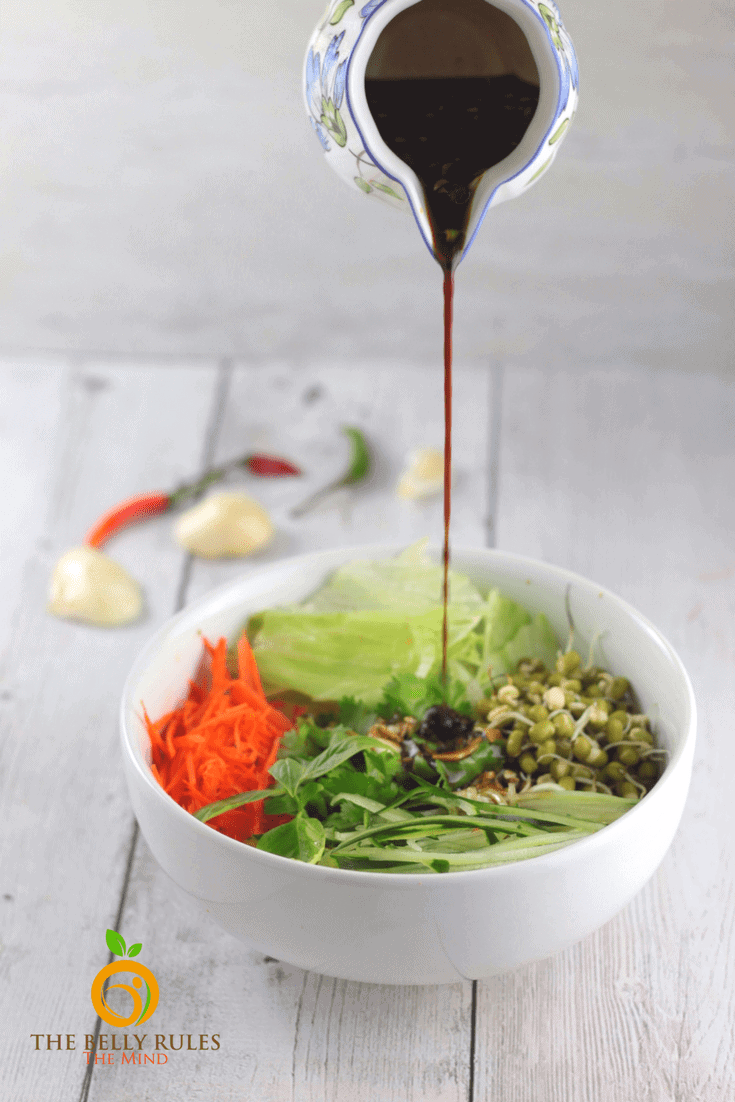 The other day I had some left over mung sprouts, because I tend to make use of mung very often in my cooking. During spring and summer as it's warmer I like to sprout the beans. To read more about why sprouting is good for us, check out one of my earlier posts Pineapple Mung Salad. Sprouting is a great way to incorporate raw food into your diet and it also aids in easily digesting the nutrients.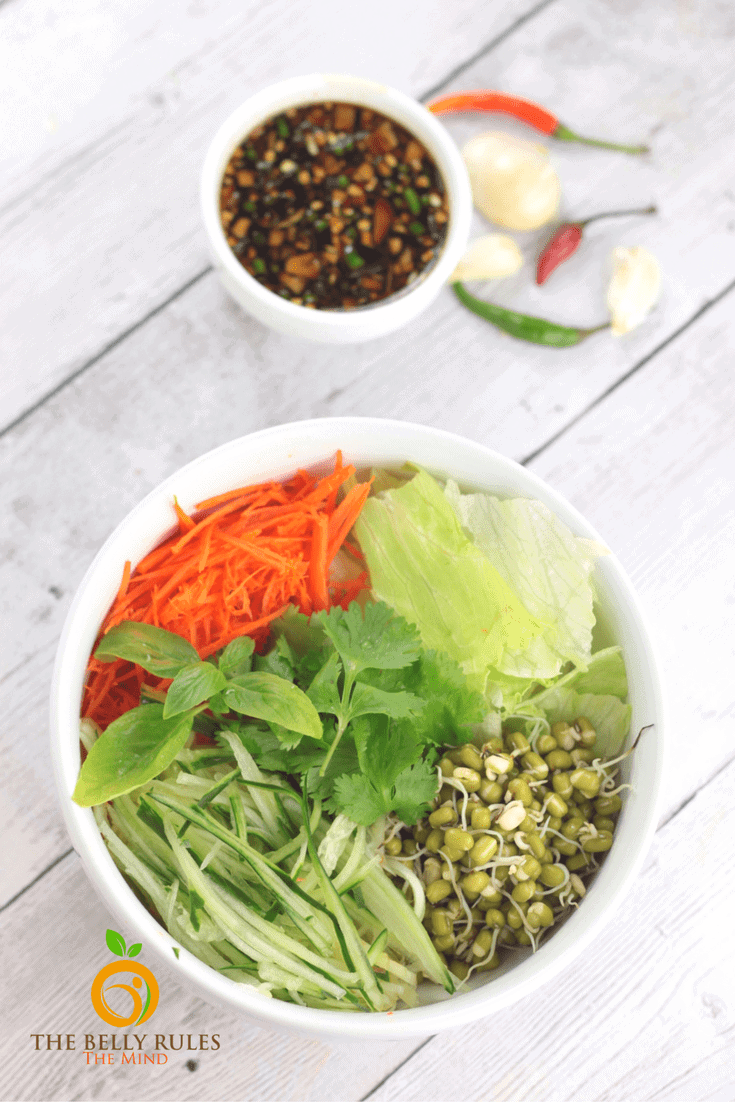 It was one of those days where I was glued onto my laptop working on a blog post, editing pictures, writing the post it self, scheduling it for promotion on social media and a few more blog related activities. I was jut having a super busy day. So much for running a health food blog that there are times if I have failed to plan the meals, I have to come up with something super quick(read 5 minutes or less) as I get super hungry hangry. So I go down to the kitchen to see what can I come up with and I landed up tossing this salad which actually turned out be an absolute delight. It's full of refreshing flavors from the dressing and varied textures. Ofcourse it has a health quotient to it and that is why I think you must try this salad. Well for me I had some left over Mung sprouts, however you could intentionally sprout the Mung beans or use the left overs to make this salad.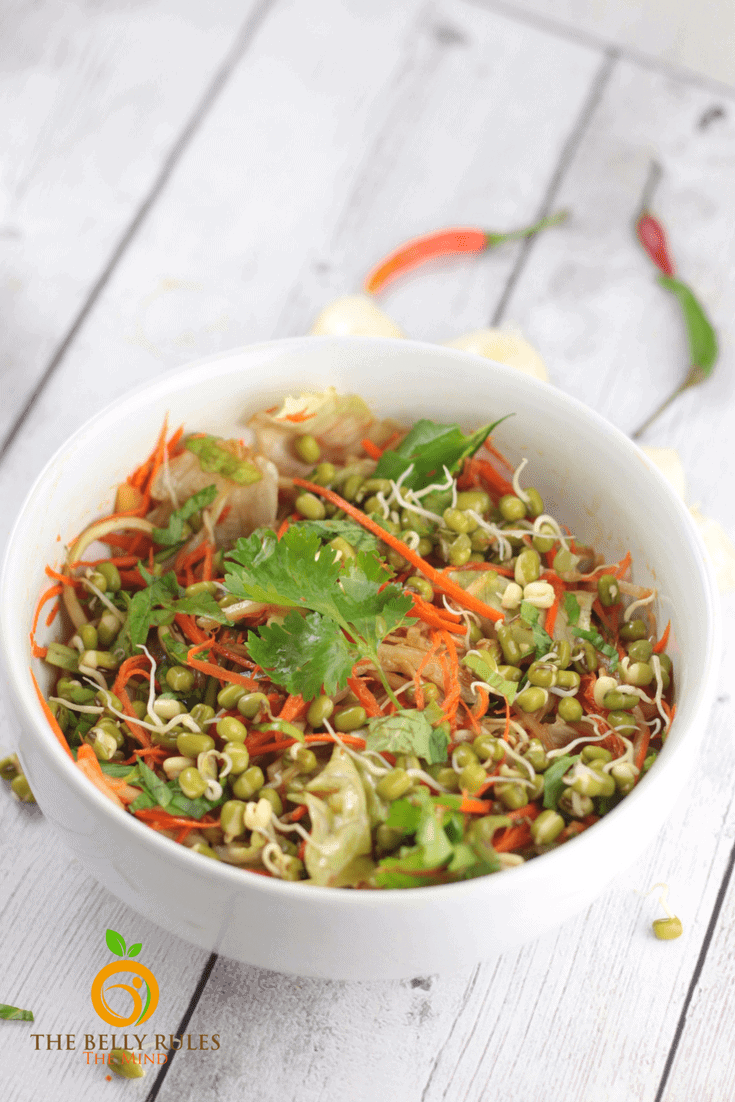 If you are a salad person like me and like to enjoy something light & refreshing, here is a list of some of my favorite salads from the blog.
So are you excited that it's finally spring? I would love to know what kind of meals do you cook during spring time? Drop in your comments below.
If you land up trying this recipe, don't forget to send us you pictures on Instagram and tag us. Or drop in your review on our Facebook page.  Check out our Pinterest boards for all the healthy eating inspiration you'll ever need.
Healthy Mung Sprout Salad with 5 Minute Asian Dressing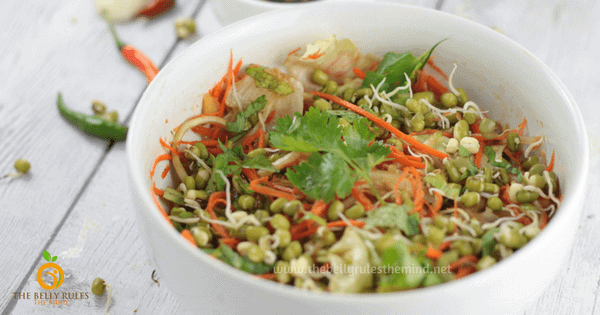 Ingredients
1/2 cup sprouted mung / moong
1/4 cup carrots, shredded
1/4 cup cucumbers, shredded
1/2 cup lettuce, chopped
6 leaves of basil
6 cilantro stems
2 tbsp 5 minute asian dressing
Instructions
Sprouting Mung

Soak the moong beans overnight. Make sure the container has extra water after the mung beans are immersed, as the beans will soak up a lot of water.
The next morning drain the water and wrap them in a tight muslin cloth.
Keep the beans wrapped in a warm place like the oven for a couple days until the beans have sprouted.
Depending on the texture you like crunchy or a little soft you cna either use them as is or give the sprouts a boil to make them a little soft.

Salad Preperation

Wash all the ingredients thoroughly.
Shred or chop the veggies as per your preference.
Mix all the ingredients together.
https://thebellyrulesthemind.net/healthy-mung-sprout-salad-with-5-minute-asian-dressing/