Want a quick, easy and healthy dessert option? This instant kheer / pudding / porridge is ready in 5 minutes without all the extra calories. Diabetic-friendly and Vegan & Gluten-Free. Bring it on!!!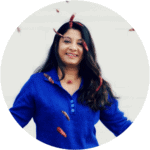 Typically Kheer is a South Asian sweet treat made with either rice, semolina,  tapioca, vermicelli or lentils as the main ingredients. Slow cooked in milk and sugar the end product is very close a pudding. Although the traditional Kheer tastes utterly delicious, it's also made using a lot of milk fat and sugar. The end result is lipsmackingly delicious Kheer with lots of fat, sugar and calories. However this version of the Kheer / Pudding is so much more healthier than the traditional kheer, with less than half the number of calories and lesser fat. Using Oats for this recipe was a smart choice. It's high in fiber and has a low glycemic index compared to the traditional ingredients. I absolutely loved the texture of this Kheer. Although the texture can be customised to your  liking, I personally enjoy thick and rich Kheer that can be scoped out of a pot. In winters I like my Kheer warn but during  summer's I like the Kheer to be served cold. Since I wasn't patient enough for my breakfast to cool down, I just reslihed it warm. To flavor the Kheer I added some of my personal favorites, like Cardamom and garnished it with Almonds. What a perfectly healthy sweet treat for the morning, isn't it? It was warm, satisfying and hearty enough to carry me through lunchtime.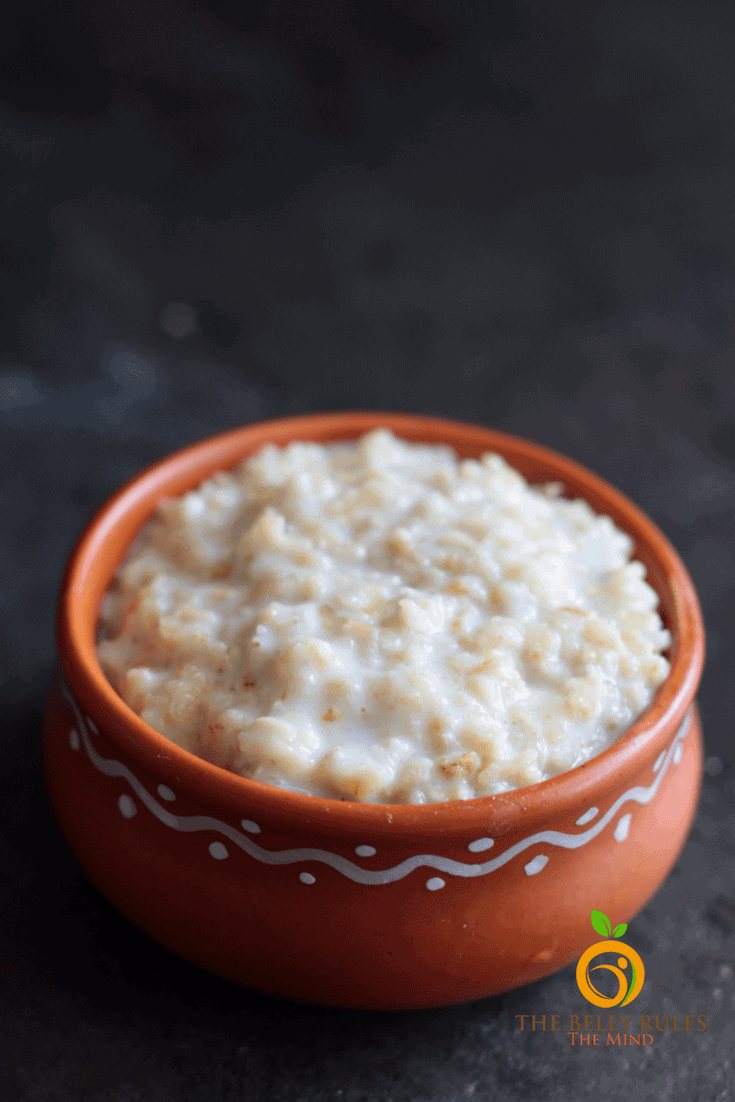 So last week, one morning I woke up and felt like having some kheer for breakfast. I probably had too much of Oats in my subconscious mind from one of our previous posts 62 Healthy No-Cook / Make Ahead Vegetarian Breakfast Recipes. If you haven't seen this post yet, don't forget to check it out later. It's a keeper. Save it for your future reference. So I guess I constantly had oats on my mind and words like 'oatmeal', 'breakfast casserole', 'hearty oats' were constantly buzzing in my head. Ofcourse Oats are heart healthy as they help lower cholesterol, are high in fiber and have a low glycemic index.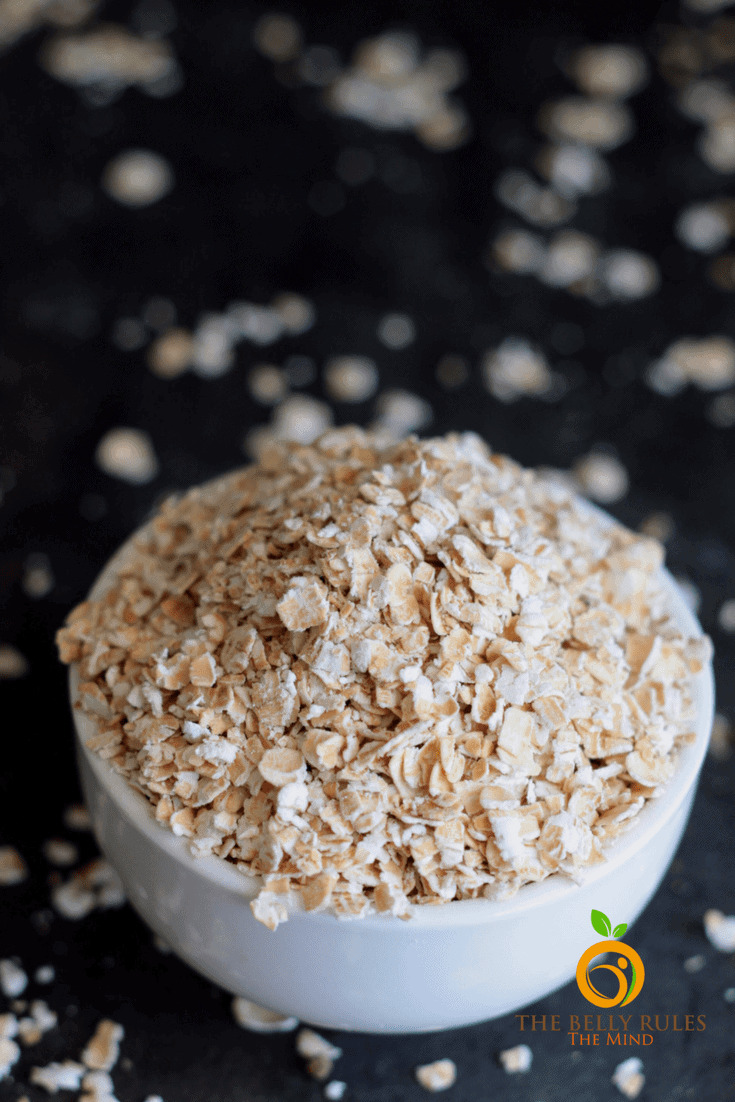 So in an attempt to satisfy my Kheer craving, I thought why not give the oatmeal an Indian twist and make some Kheer out of it, afterall Oats are definitely healthy eats. A bowl of classic homemade oatmeal packs a hearty dose of vitamins, protein and cholesterol-lowering soluble fiber. So I ran to my kitchen pantry to make sure I have all the ingredients that I need to start my experiment. I heat up the milk, I used a non-dairy one but you could use whatever you like. Add the oats into the milk, add in your sweetner. Flavor it with either cardamom or saffaron and garnish it with nuts. You have your breakfast Kheer ready in less then 5 minutes. Inspired by my mom's Breakfast Bulgar Firni recipe.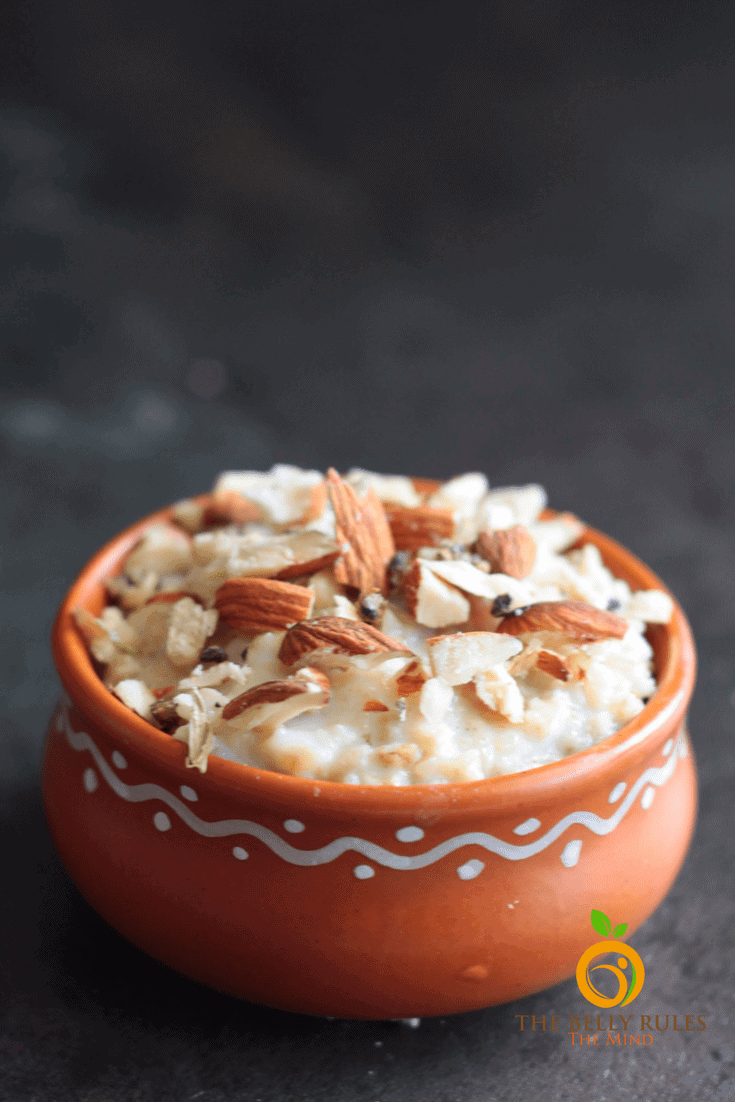 There you go, if you want to enjoy your favorite recipes and eat good, just a few tweaks here and there can make a difference. It's those small changes that contribute to one bigger change of living a healthy lifestyle. So why don't you try this recipe for yourself and tell us what do you think about it. I can bet you won't be disappointed.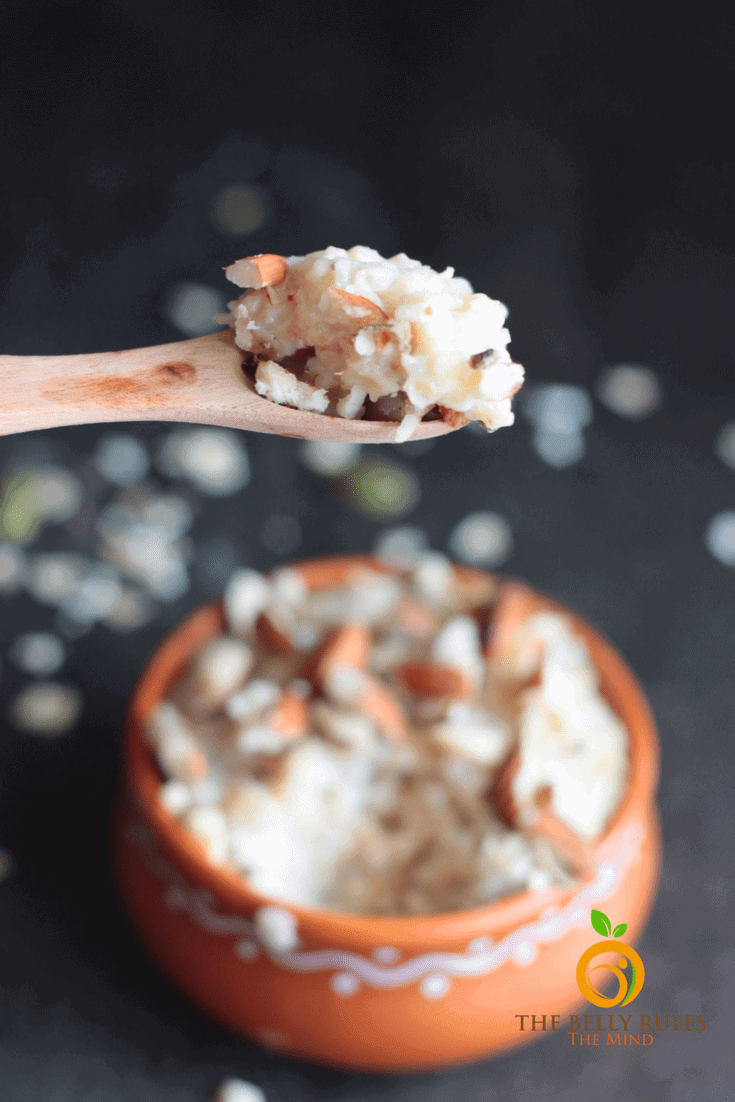 What is your favorite dessert ?
Do you tweak your recipes to make them healthy?
Have you ever had Kheer before?
What kind of Kheer do you like?
Have you ever tried using Oats to make Kheer?
What are some of your favorite Oats recipes? Drop in your comments below.
Instant Oats Kheer / Pudding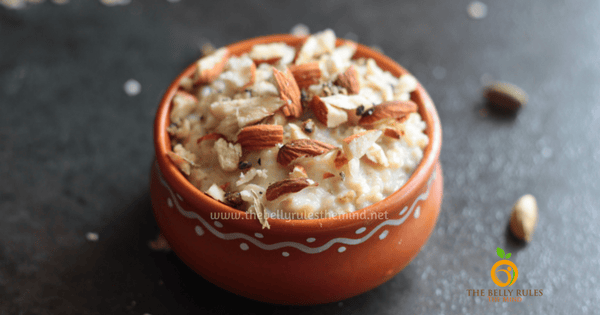 Ingredients
Note: I used almond milk, however you can choose any organic dairy based, coconut milk or soy milk. I used maple syrup, however you can pick a sweetener of your choice (maple syrup, honey, agave, sugar). You could also use a pinch of saffron for flavoring. you could also add raisins if you like.
Instructions
Warm the milk either in the microwave for 2 minutes or stove top until luke warm. You can adjust the amount of milk as per your desired texture. If you like your Kheer rich add less milk.
Add in the [oats||http://amzn.to/2rs2UQT], the [sweetener||http://amzn.to/2qSFGXq], and cardamom or saffron at this point. Mix well.
Garnish it with almonds or your favorite nuts
Serve either hot or cold.
https://thebellyrulesthemind.net/instant-oats-kheer-pudding-v-gf/
Products Used