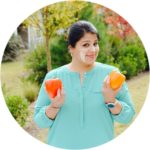 Its "Super Video" Friday… Every Friday we try and share a video of one of our favorite trips and tricks and recipes. Today we share with you one of the quickest breakfast recipes. Its healthy, fast and can also be treated as a "Grab and Go" meal. My day starts at 5:30 am in the morning where I get my kids ready for school. They leave at 7:30 sharp from home.. and while the kids get ready, I make breakfast and lunch for everyone (I love making fresh food in the morning for my R3s).
[adinserter block="3″]
[adinserter block="2″]
If you're a working mom or a home-maker, here is a quick breakfast recipe that is perfect for the entire family and it does not take much efforts or time to make. These Instant Stuffed Breakfast buns are the perfect breakfast on-the-go. You can make them ahead of time, refrigerate or freeze them, and then heat them in the microwave when you are ready to eat! Way better than picking up a burger or a sandwich from the so called "Dollar Menus" at various franchisees. Another thing that I love about this recipe is you can control what you put in the bun.. like fresh veggies, eggs, tofu, paneer, minced meat etc etc… The list is big.
They can be used as an appetizer or as a fun dinner.Easy to make, better than greasy fast-food burgers.. As i mentioned earlier, this is a fabulous "grab and go" breakfast!!
As spring is approaching it is also a perfect picnic "pack and take" recipe. Kids can enjoy it in the car when they are hungry. Again i cannot emphasize more that you don't need to stop at the fast food joints :) The recipe is quite versatile, tweak it to your taste and preference,add whatever veggies or meat you have on hand :)
[adinserter block="3″]
[adinserter block="2″]
Ingredients :
1 cup chopped onion
1 chopped green chill
½ cup chopped green bell pepper
½ cup chopped tomato
Salt to taste
½tsp cumin Seeds
½tsp turmeric powder
½tsp red chill powder
Chopped cilantro
2 cups Paneer/tofu/3eggs
2tsp oil
3 fresh bakery buns
Method.. Please view the video below for the method of preparation