Kanji is a probiotic beverage often consumed around Holi & Summer in India. Made with carrots & beets it aids digestion because it is naturally fermented.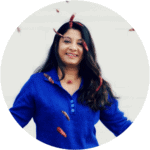 So Holi is just around the corner and I don't remember any Holi during my childhood without the festive foods like Gujiyas, Samosas, and beverages likes Thandai & Kanji. So this post is close to my heart, as it takes me back in time, back home to India and brings back my childhood memories of celebrating Holi with my loved ones.
Every Holi, it was a tradition at our home to make Gujiyas, Samosas, and beverages likes Thandai & Kanji. Although personally, I was never involved in making either of these but it always elevated the festive mood of the family. My mom along with my bhuas, chachi and taiji (all aunts) would make these festive foods and drinks for the family members and the visitors. It is back then, that I acquired the taste of Kanji . I am so grateful to my folks that they introduced me to these new flavors time and again during my childhood,  and today I am trying to do the same for my child.
Today, I am trying to introduce to my son, Kanji. Why Kanji? The fact that its Holi, I want him to know associate Holi food and beverages to Holi, like he associates Halloween Candy for Halloween and cookies for Christmas. Also the fact that Kanji is a probiotic beverage that aids digestion because it is naturally fermented. So make sure you have it in moderation. What I also love about Kanji is that it is made with carrots (black carrots typically) and beetroots, and the carrots and the beets usually have a pickled flavor. It is typically made with carrots but since black carrots are not easily available, beets add to the beautiful color of Kanji.
For a lot of people Kanji is an acquired taste. It is savory, with a strong essence of mustard. Once fermented it  also becomes a mildly sour. A lot of recipes use a lot of beetroot in their recipe, which makes the Kanji sweeter. However I like the traditional savory, sour Kanji.
Ingredients
1 cup carrots batons
1/4 cup beetroots batons
2 tsp mustard powder
1 tsp salt
6 cups of water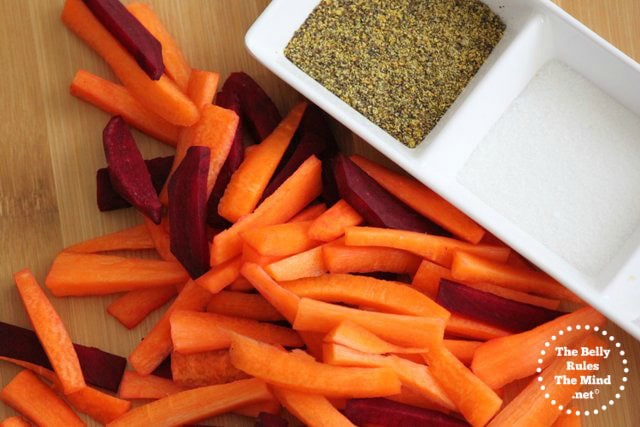 Instructions

Thoroughly rinse the and clean the carrot and beetroot batons.
Boil the 6 cups of water. Add the carrot batons into it and let them cook for about a couple minutes or until they are half cooked.
Allow the water to cool.
Pour the water and carrots into a glass jug, add the beetroots, salt and mustard powder and stir thoroughly.
Cover the rim of the jar with a muslin cloth and let is stand in the sun for about 4-6 days allowing it to ferment. The fermentation process depends on the temperature. Back home the March heat was enough to ferment the drink if it was kept in the sun for about 3-4 days. However here in the US, it is still pretty cold so I keep the glass jug in the oven, as it is comparatively warmer inside. Thus it takes longer to ferment here.
Make sure you stir the drink once a day.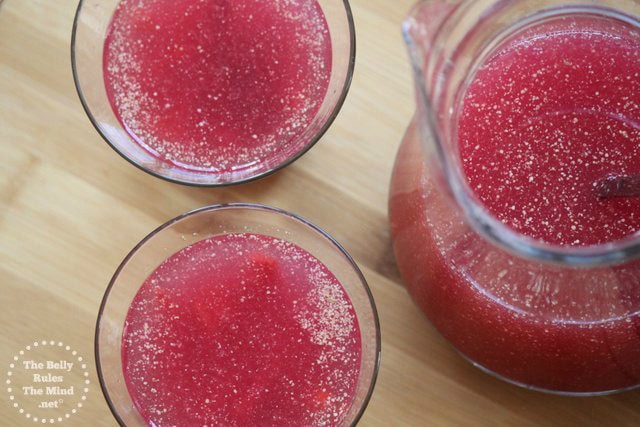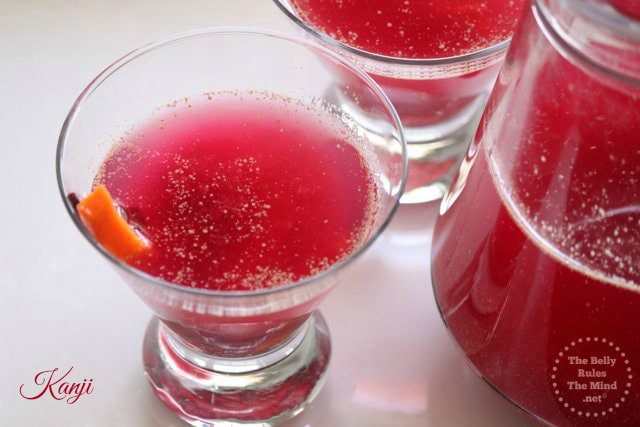 Have a happy and safe holi everyone. Enjoy.
For more Holi Recipes don't forget to check out our Gujiya Bites (small bite size gujiya's when your hands are full of color), Dry Fruit Cake with Thandai Glaze , Thandai Shrikhand, & Rangeeli Thandai & Tapioca Shots.