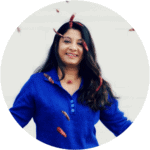 A lot of the times, I get asked if I cook separate food for my 2.5 year old. My answer is no for most of the time, except if the spice level is exceptionally high. Ever since little A was a year old, I served him the same things that we ate. Ofcourse I compromised a little on the spice level, but it was still something he could tolerate and has now acquired it. Good for me that I don't have to worry about cooking separately for him, except that he is a texture freak guy. So good news is, now that he eats most of the things, the day he is not going to school, I pay more attention to his meals. Those are the days, where I am get him away from the regular cheerios, bagels, breads, etc which he is being served at school. So on days like these, if you ever stop by our home, you will notice that Muthiya is a very popular breakfast in our house hold.
Muthiya is very popular among the Gujarati homes in India. There are lot of variations of this one dish. Some consume it for breakfast while it can also be enjoyed as a tea time snack or use it like meatballs in a curry. I personally enjoy all variations of it and I am glad I introduced it to my son early. Its packed with veggies (of your choice) and proteins from the flours and can be steamed which makes it a super healthy item.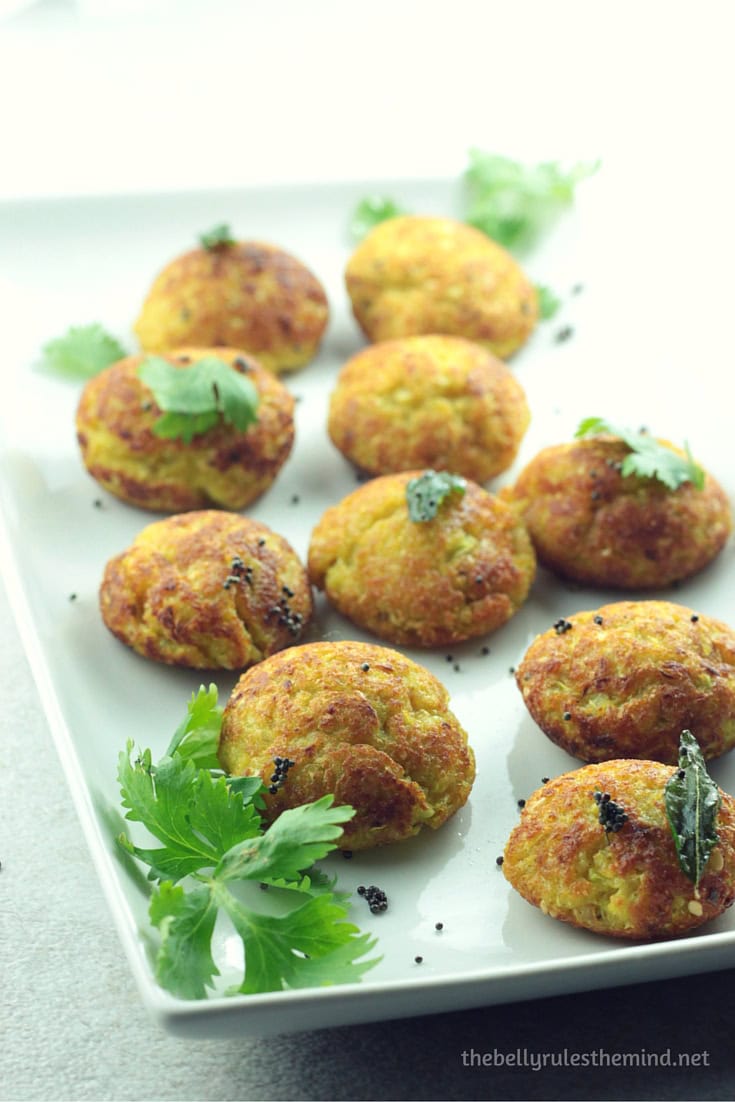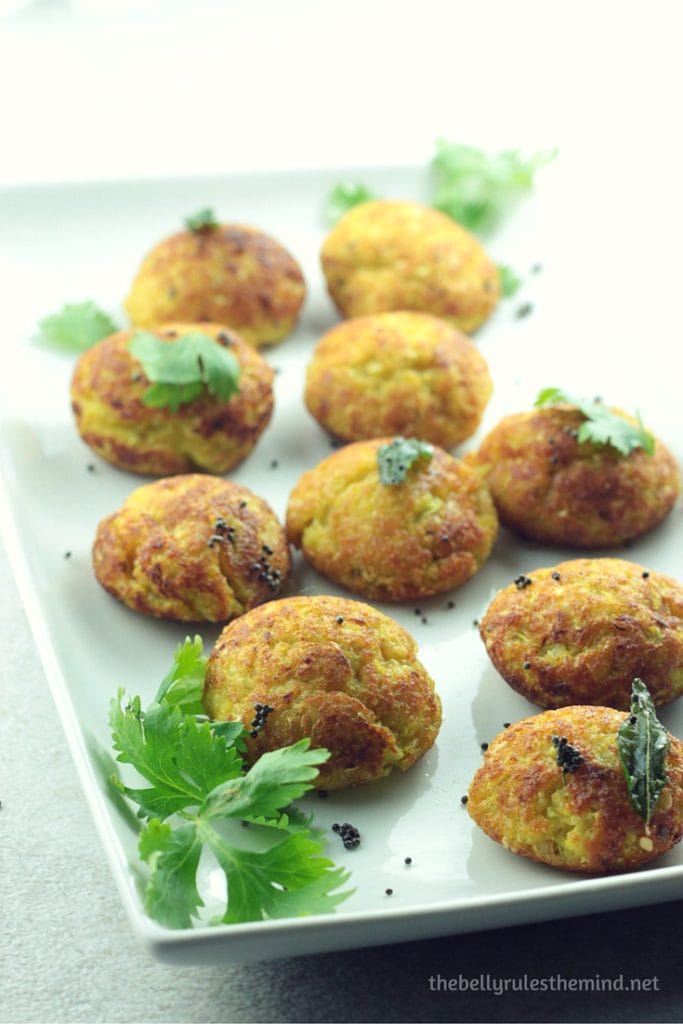 No-Fry Cabbage & Squash Muthiya / Fritters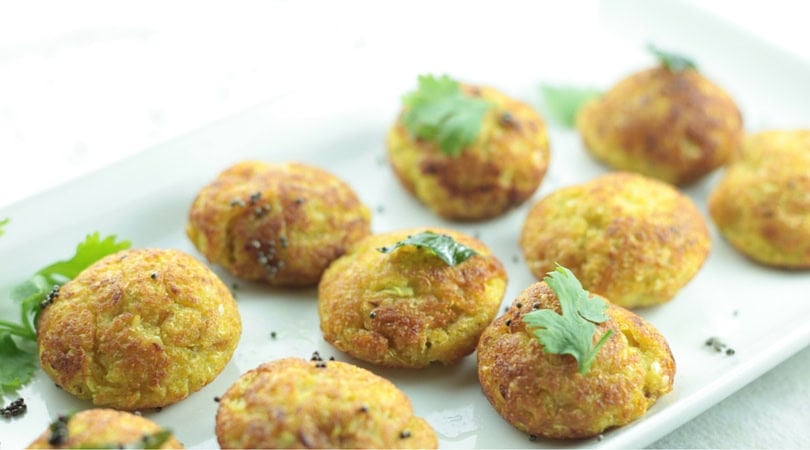 Ingredients
For Muthiya
1 cup grated cabbage / patta gobhi
1 cup grated bottle gourd / doodhi/ lauki
1 cup wheat flour / atta
1/2 cup of chickpea flour / besan
1/2 cup semolina / rava/ sooji
1/2 cup yogurt
5 garlic cloves
3 green chilies
1 tsp carom / ajwain
2 tsp coriander powder
1 tsp turmeric
1 tsp sesame seeds
2 tsp lemon juice
2 tsp oil
1/2 tsp sugar
Salt to taste
For Tempering
1 tsp sesame seeds
2 tsp oil
Instructions
In a mixing bowl, add all the ingredients and set aside for 30 minutes. The salt will makes the veggies leave some water, which will be enough to make a batter.
If the dough is hard, add some yogurt to make it soft.
Heat the appe pan with oil in each cavity. Add the sesame seeds.
Drop the balls into the cavity and cook the muthiya for approx. 5 mins, turning them consistently on slow to medium heat.
Once ready, they can be served as it with green chutney or can be used in curries.
https://thebellyrulesthemind.net/muthiya/