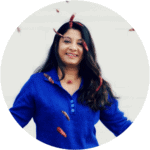 No fry Vegan Falafel is a very popular and common Arabic food.  These fritters are known to originate from Egypt and are traditionally made with white fava beans and known as Ta'amiya (nourishment in Arabic). The Copts consumed these vegetarian fritters during Lent in place of meat.  It has been speculated that its history may go back to Pharaonic Egypt. As the dish migrated, the fava beans were replaced with chickpeas and in modern day today, it  has become a popular street food across the globe.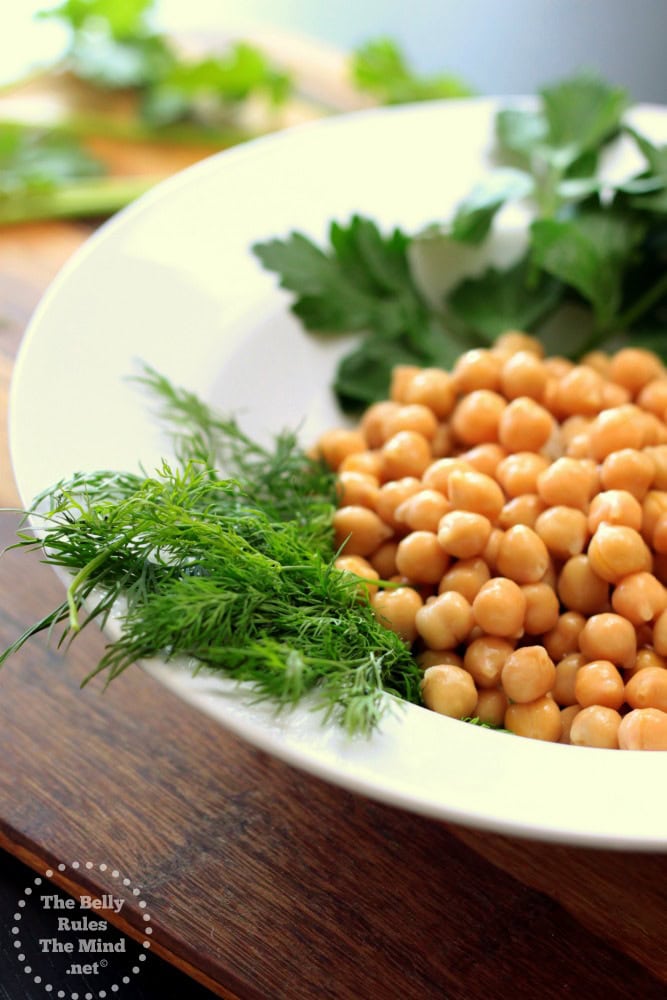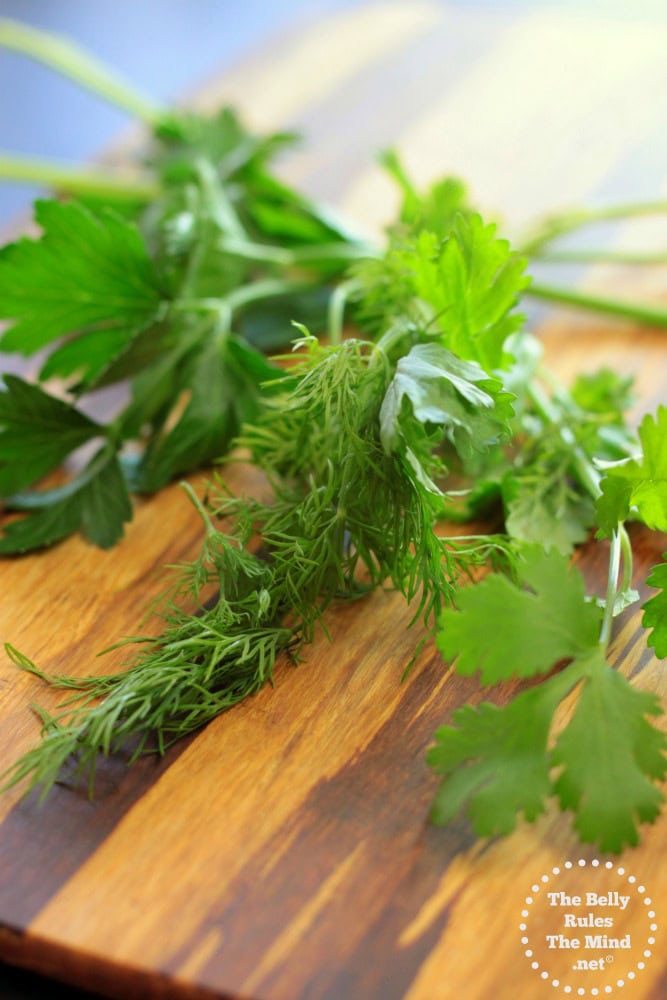 These are great for a quick snack. Little A enjoys these No fry Vegan Falafel 'balls' as is. The other day I was hosting a party and I made these for Ta'amiya Fulesh, (picture below, click here for the recipe). Add a couple to the pita pockets and load on some salad and sauces, enjoy your homemade pita pockets. I often land up using my leftover Falafel in sandwiches or just dip them in chutney .[adinserter block="2″]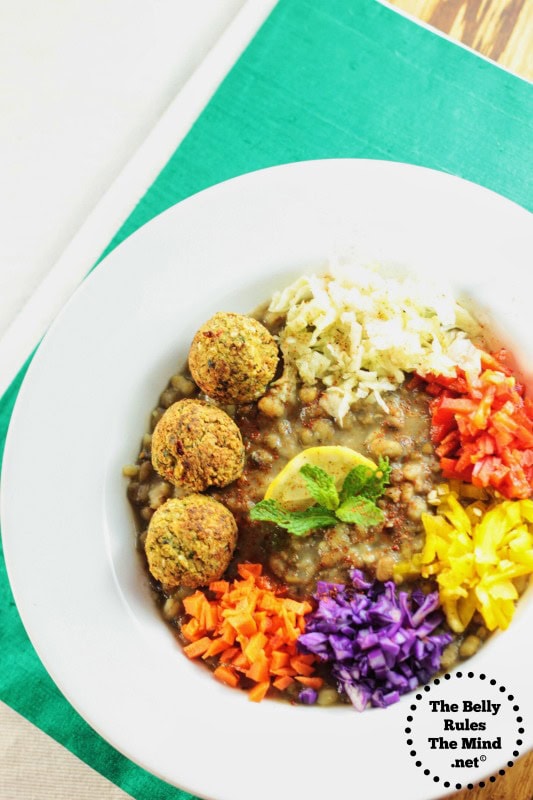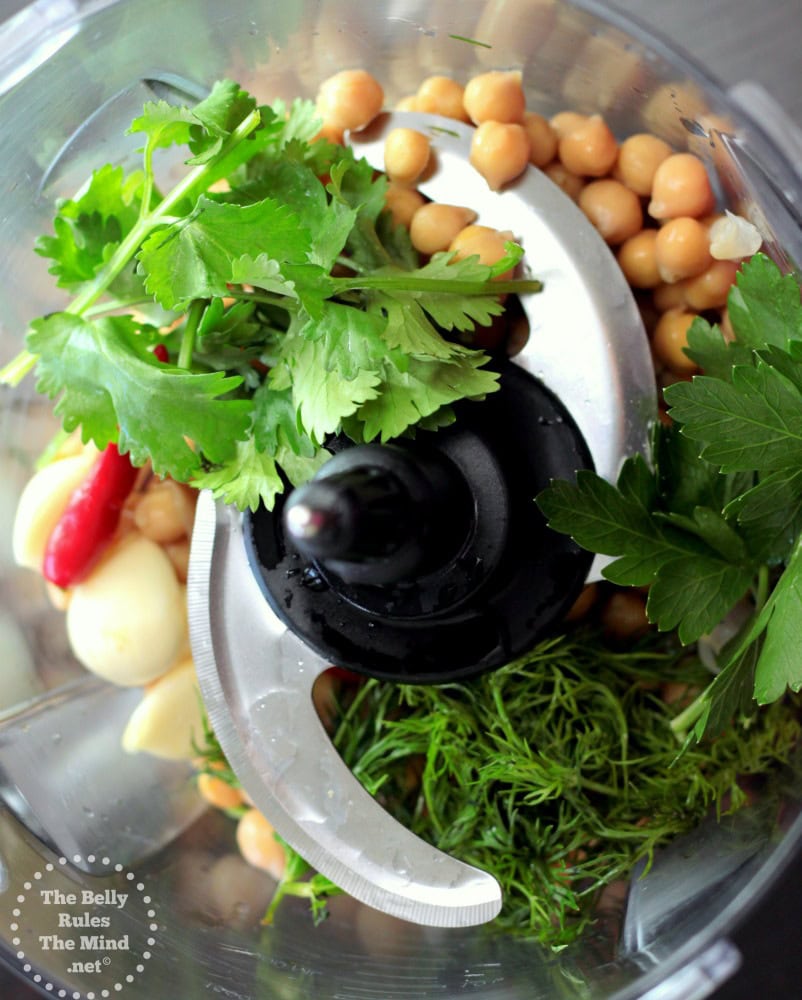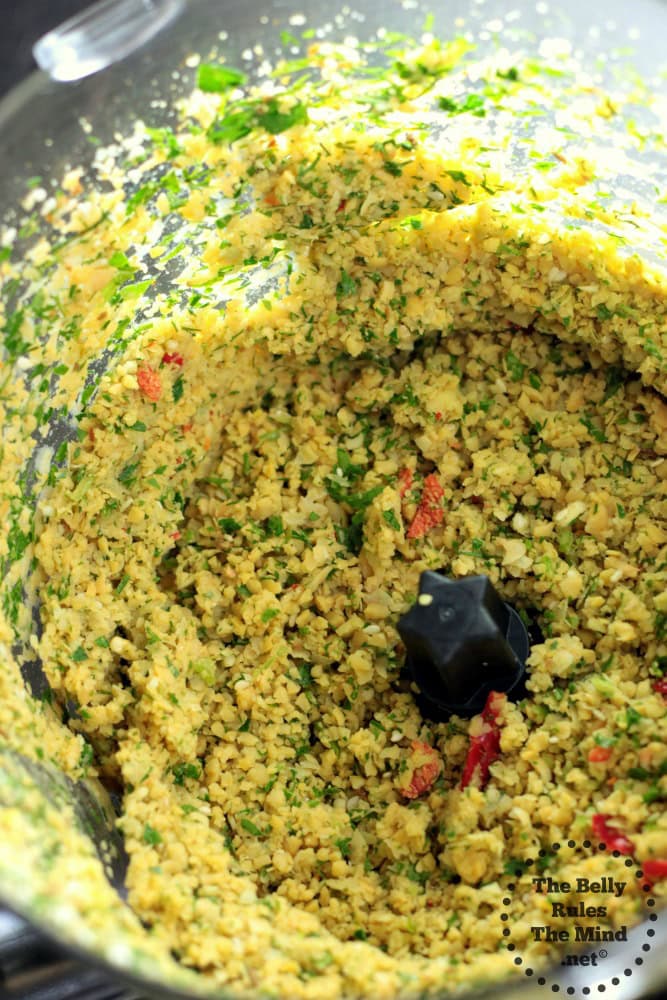 [adinserter block="2″]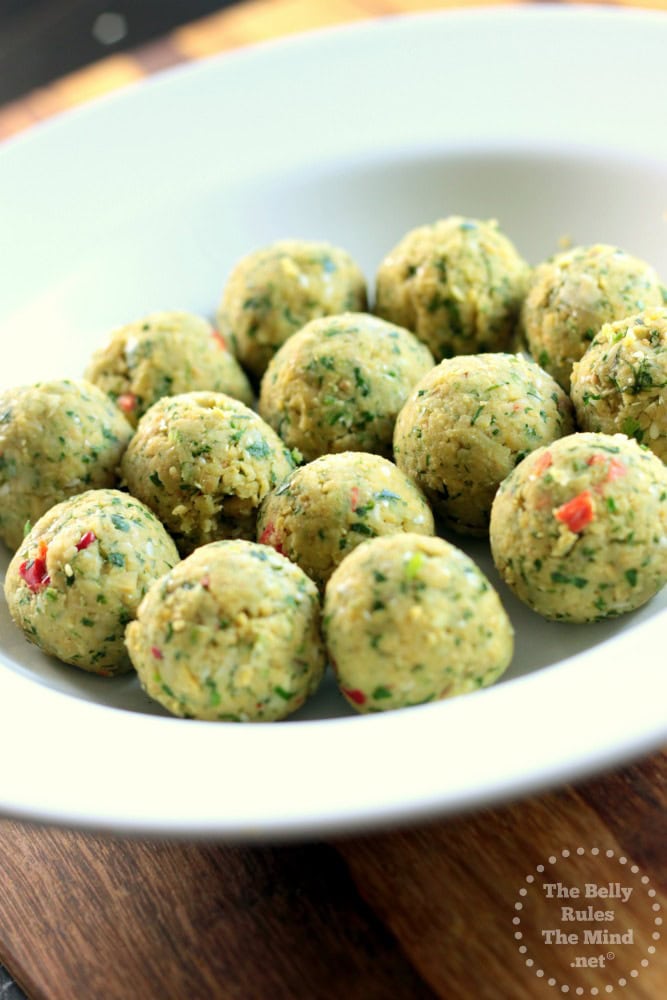 My personal story behind Falafel. Initially I wasn't a big fan as they would either be too dry or too fried or worst of all too bland. So I eventually started making Falafels at home. Guess what happened next. We started enjoying our homemade No-fry Vegan Falafel more than the restaurants. They are a great source of protein anyways, I packed them flavors of fresh Dill, Parsley and Cilantro. Since I don't like them bland, I gave them a spicy twist and add some chillies. Made them heart friendly using my appe pan. Best of all, these are ready in like 20-25 minutes from start to finish.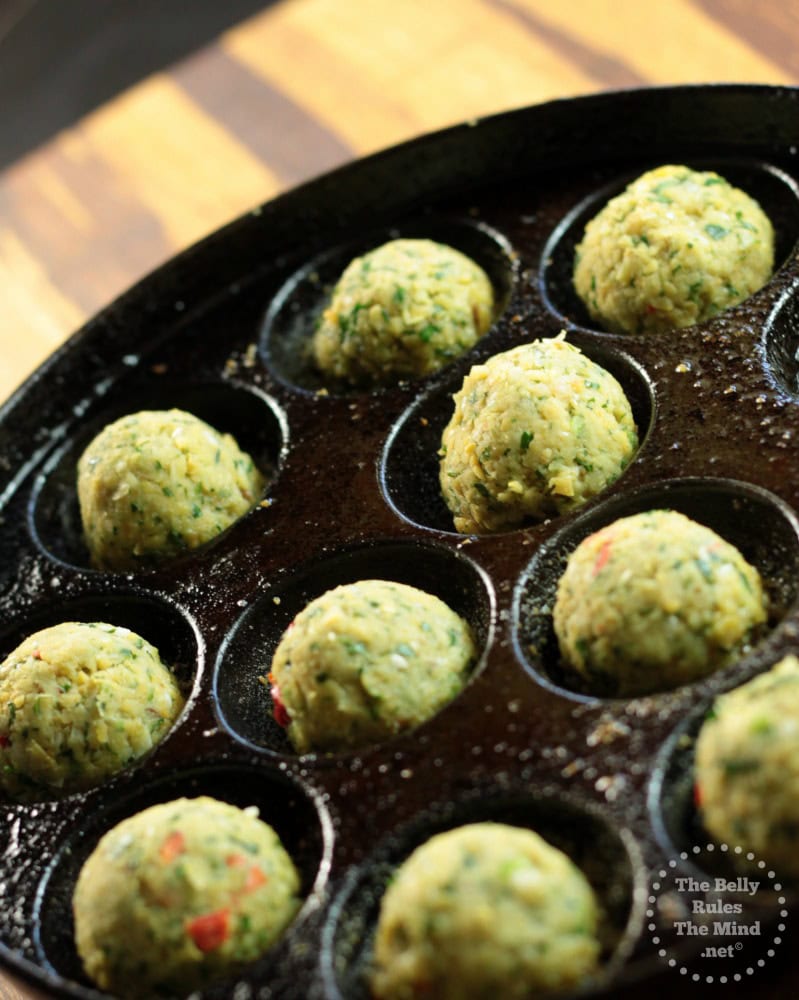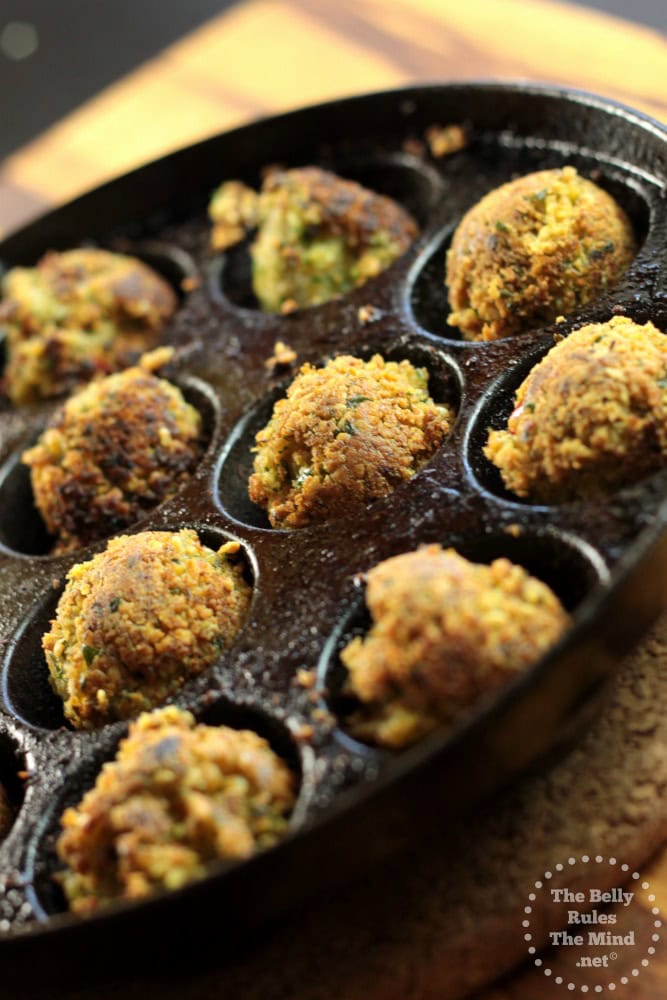 [adinserter block="2″]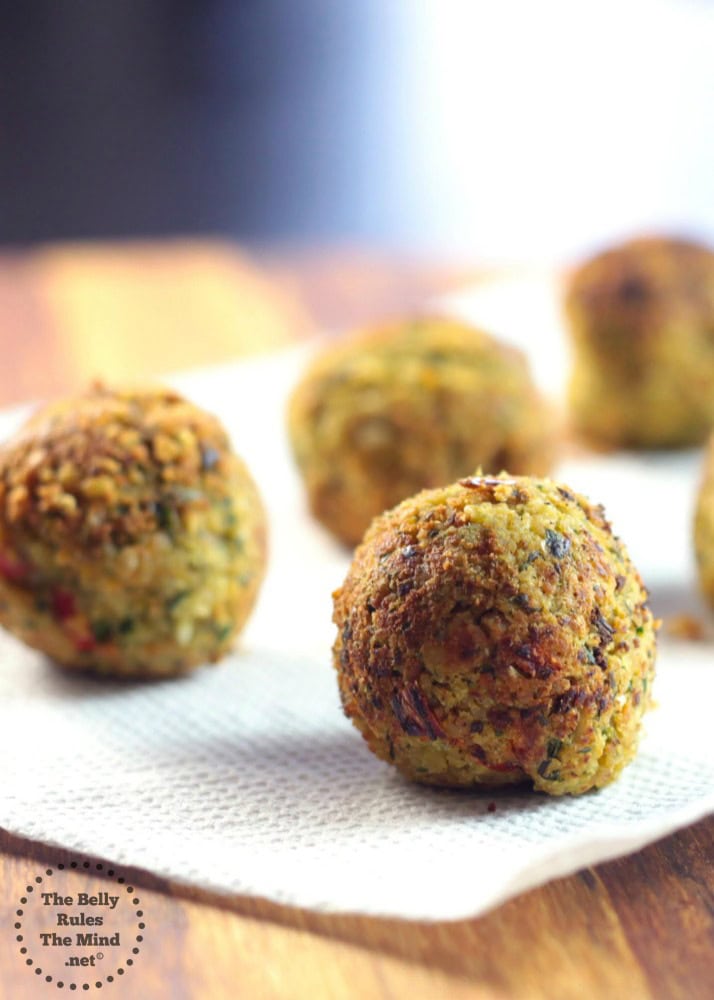 No-fry Falafel (Vegan & Gluten Free)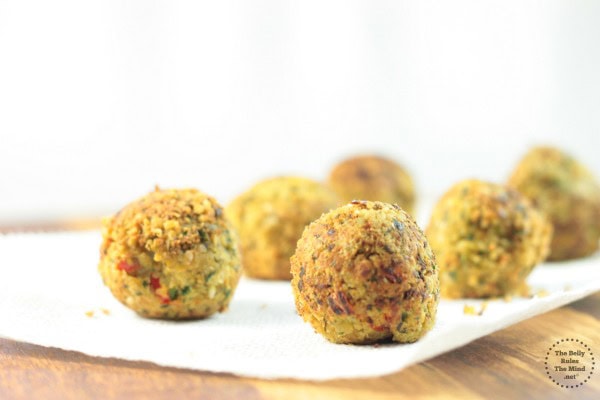 Ingredients
8 oz. Wild Oats Organic Garbanzo Beans. You could even soak the garbanzo beans overnight.
1/4 cup dill
1/4 cup parsley
1/4 cup cilantro
3 Garlic cloves
2 red chillies
1 tsp sesame seeds
1 tsp cumin powder
salt to taste
grapeseed oil
Instructions
Rinse and drain chickpeas and the green herbs.
Add all the ingredients into a food processor, except oil and pulse until coarse.
Taste and adjust seasonings as required.
Scoop a tbsp. of the mixture and make round balls.
Pour a few drop of oil in each cavity of the appe pan and heat it. If you don't have an appe pan, you can use the panfrying technique to make them healthy.
Add the uncooked balls and cook them on each side for about 3-4 minutes on medium gas. Make sure you consistently turn the balls.
https://thebellyrulesthemind.net/no-fry-falafel-vegan-gluten-free/
Affiliate Link