In our household, there are some foods that are pretty much on our weekly menu most of the times. Paneer (Indian Cottage Cheese)  among Broccoli, Green Beans, Squash  are some,to name a few.So although my family consumes these on a weekly basis, I make sure we make different variations of these foods. Sometimes we consume them in salad, another time I will add it in some curry or some vegetables, sometimes I will use them as a stuffing between breads or rolls, but my all time favorite is the Paneer Tikka Kabobs.
I like to use a lot of Paneer in my cooking, as we are vegetarians and it is a very good source of Protein for non-meat eaters like me. It also contains generous amounts of calcium, fats. It is great for teeth and bones.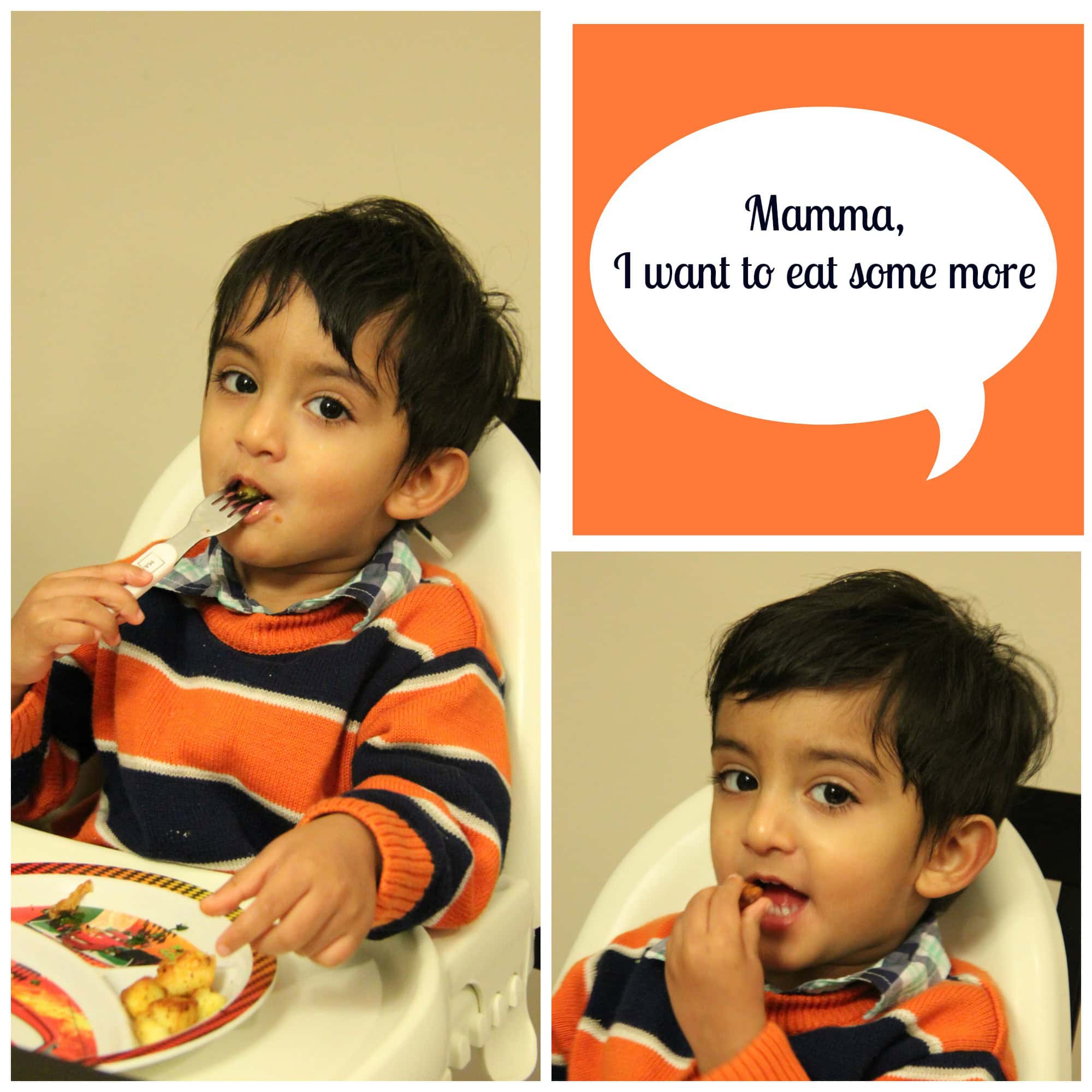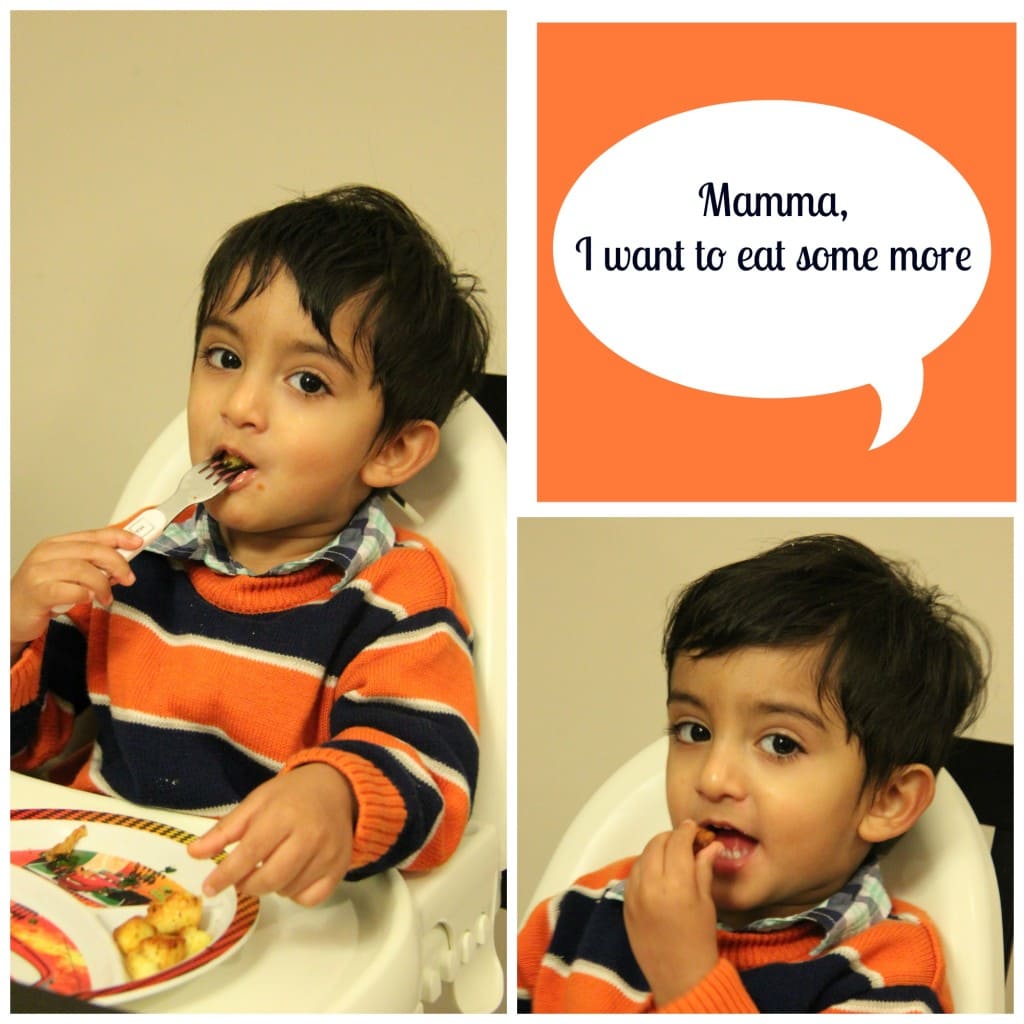 A loves Paneer in any form too. I usually stuff it in his Parathas, or make a Bhurji out of it or even make Paneer Koftas, he loves it all. My post on Paneer Tikka, has a picture of him relishing the Kabobs. So some of the above recipes can be tedious, so I wanted to introduce to him, dry Paneer bites. Something quick and easy yet flavorful and nutritious.
Ingredients
1 cup Paneer cubes (approx 1/4 inch cubes).
1/4 tsp turmeric powder
1/2 tsp cumin seeds
4 tbsp oil
2 tbsp fresh cilantro chopped
1 tsp lemon juice or as per taste
Salt as per taste
1/4 tsp crushed black pepper (optional)
2 crushed garlic cloves (optional)
Chaat masala as per taste (optional)
Instructions
I use fresh homemade Paneer to make any of my Paneer recipes. I personally don't prefer store bought paneer as it's pretty easy to make your own. You can also avoid all the extra unnecessary ingredients  like calcium chloride, potassium sorbate, modified food starch, xanthum gum, guar gum in the store bought Paneer. Too bad, I couldn't take a picture while actually making Paneer from a gallon of milk. I will certainly do that next time. If you don't make Paneer at home, you could certainly use the store bough Paneer, but I encourage you to make your own purely because you can avoid all the crappy not-so-needed ingredients.
Cut the Paneer into 1/4 inch cubes for kids and 1/2 inch for adults.
In a wok, add 3 tbsp of oil. Once the oil is hot enough, add the cumin seeds and wait for them to splutter.
Add the Paneer cubes and turmeric to the wok and shallow fry gently,turning each side. Always shallow fry on low to medium flame and without too much tossing, until each side of the cube starts turning golden brown. If you want to add crushed garlic, add it now while shallow frying.
Once all the sides are golden brown, toss the cubes into a mixing bowl. Add the salt, lemon juice , cilantro and the optional ingredients, black pepper, chaat masala . Mix it all well and the Paneer bites are ready to be served. It can be served with green cilantro-mint chutney on the side.
Enjoy! if you tried this recipe, please send us pictures of  your version or even more your family relishing it.