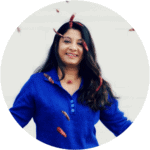 This Sunday, most of us will be glued to the screen, watching the Superbowl. Ofcourse it goes without saying that I am supporting the Panthers, I am form North Carolina afterall. If they win, it's going to a big deal as they will be first time SuperBowl winners. So fingers crossed, hope they stay humble and do not throw away the game to allow Denver Broncos to win. I hope the black cats keep pounding. Anybody else supporting the Panthers? I would love to hear from you. Go Panthers!!!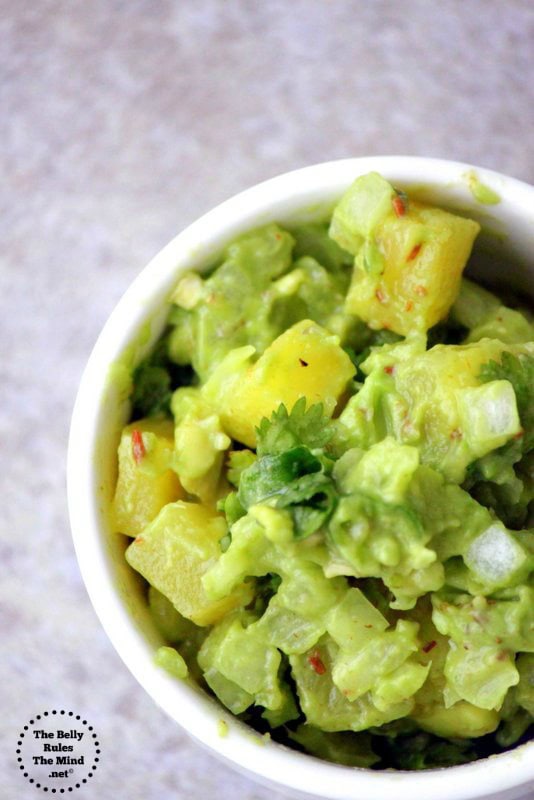 So now that we have a game day, it calls got a get together with friends and family. That means it's time to up some snacks. We are going for a gameday potluck and I am going to whip up some Pineapple Guacamole. It's super simple and is ready in less than 10 minutes. I have made it in the past and it was a total crowd pleaser.   Although it would make a great tropical summer tip, I was asked to bring this on popular demand.  I love the texture, it's creamy, thick, chunky from the pineapples and is loaded with flavors – sweet and spicy. It's is like enjoying the goodness of the classic guacamole with sweetness of fresh pineapples in it.
Ingredients
1 cup ripe avocados, peeled, pitted and chopped.
1/4 cup onions
1/2 cup cilantro
1 cup

pineapple

tidbits
1/4 cup jalapenos
1 tbsp freshly ground cumin
salt to taste
1 tsp. lemon juice
Instructions
Mash together all the ingredients.
Add the condiments, salt, cumin and lemon juice.
Mix well.
Garnish it with pineapple tidbits & serve with tortilla chips.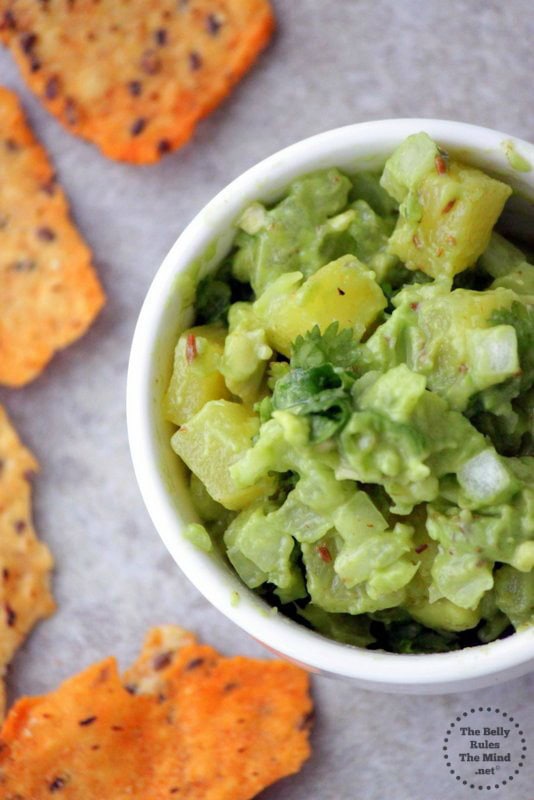 I have also embedded our 1 minute video recipe for your reference. For more healthy game day recipes click here