These  Semolina Vegetable Patty 'Cutlets' or 'Tikki' are one of the quickest & delicious snacks for a gathering of hungry foodies at a party. These Super YUM Patty will impress vegetarians and meat lovers too!!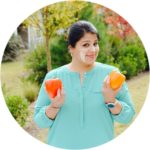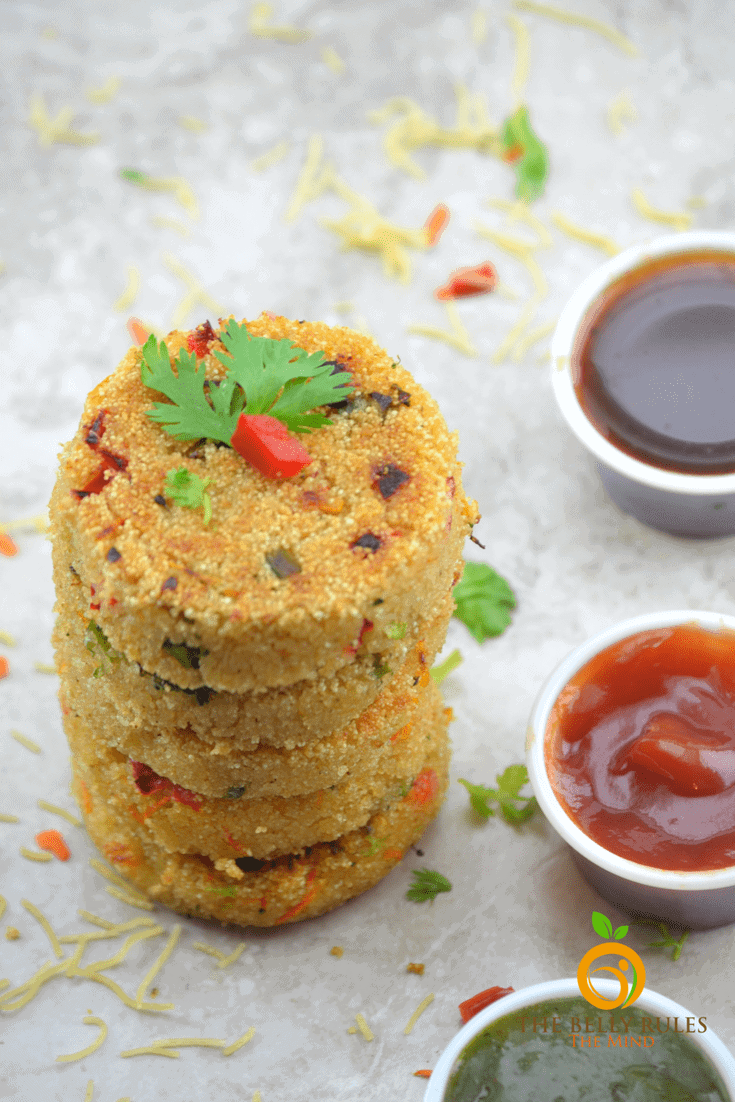 These Semolina vegetable Patty are not fried to make a really irresistible and healthy snack, which can be served with tea, or as a starter or a cocktail accompaniment. These mouth-watering Semolina vegetable patty have a refreshing aura about them, thanks to the use of Italian  herbs & spice powders. This is also a new way to use leftover Upma ;) Add in you favorite herbs and spices and create a whole new dish out of it!! Who says leftovers are supposed to be boring? If you are looking for more breakfast or quick snack recipes, check out our  1 Batter 7 Dishes    recipe which will give you interesting ideas on how you could give life to left over food or keep the family interested with different flavors while reducing your effort ;-). Perfect for summer time when the kids are at home.
I have added summer veggies in it like red bell peppers, carrots, broccoli you can even add corn or other vegetables that you like. I have experimented a lot with the batter mix. I have tried adding grated paneer, cheese cubes, grated ginger etc which makes these ingredients mix and mingle well with each other and the flavor enhances. Let each bite of this snack melts in your mouth. My kids relish this semolina vegetable patty in their lunch box or as an after school snack. They are so quick to make and super delicious!!
You can stuff the patty with any filling you want Veggies, cheese. I sometimes use leftover dry Qimah/Minced meat or for vegetarians i use soya granules . we enjoy them along with chutneys, Sweet Guava Chutney / Meethi Chutney / Goiabada Chutney , Multipurpose Chutney or Carrot Chutney. My personal favorite chutney along with these Semolina vegetable patty is Multipurpose Chutney.
For more healthy ideas and recipes subscribe to our email or follow us on Facebook to stay updated with all the healthy information  we share. Check out our Pinterest boards for all the healthy eating inspiration you'll ever need. For an unending buffet of healthy photographed food, follow us on Instagram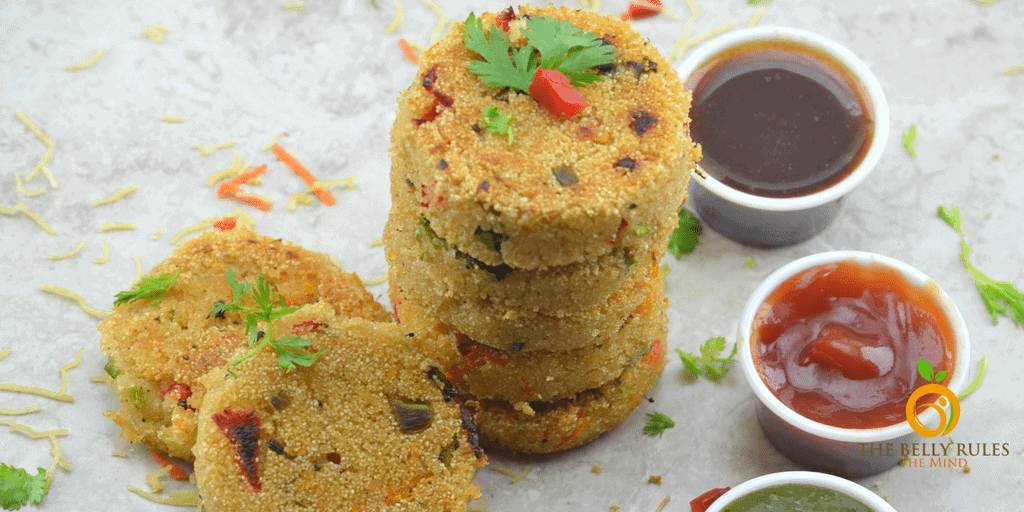 Ingredients
1 Cup Semolina/ rava or sooji
2-1/2 water
salt to taste
1- 1/2 Tsp Italian seasoning
2 Tbsp oil
2 Green chillies,finely chopped
1 tsp grated Ginger
1/2 Red bell pepper / finely chopped
1 Carrot/ finely chopped or grated
2 green onion/ finely chopped
1/2 Cup Shredded cheese or paneer / optional
Instructions
Roast the semolina/ rava till light golden in color. Add 1Tsp oil and mix well.
Add salt in the water add the water little by little in the semolina and mix well till it forms a soft dough constancy. Remove it in a bowl.
Cut vegetables finely and add it to the semolina dough. Make sure the dough is warm .
Add in the herbs and spices .you can add grated paneer or stuff in cheese cubes ( Optional)
Take a non stick pan heat the oil and cook them till golden brown in color.
Serve them warm with desired sauce !
Notes
You can even make then in Appe pan,/AbeleskiAb pan All you need to do is make them in golf size balls and cook it for 4- y mins till golden color. You can add cheese or panner in the balls to give variety.
https://thebellyrulesthemind.net/semolina-vegetable-patty/