So we went for strawberry picking over the weekend and got amazingly sweet strawberries. R3 wanted a strawberry cake, so in the spirit of July 4th, we ended up making this amazingly soft and moist eggless whole wheat strawberry and banana cake bars. Kids loved it !!
Me and R1 enjoyed the lovely weather and had it with a cuppa of coffee :)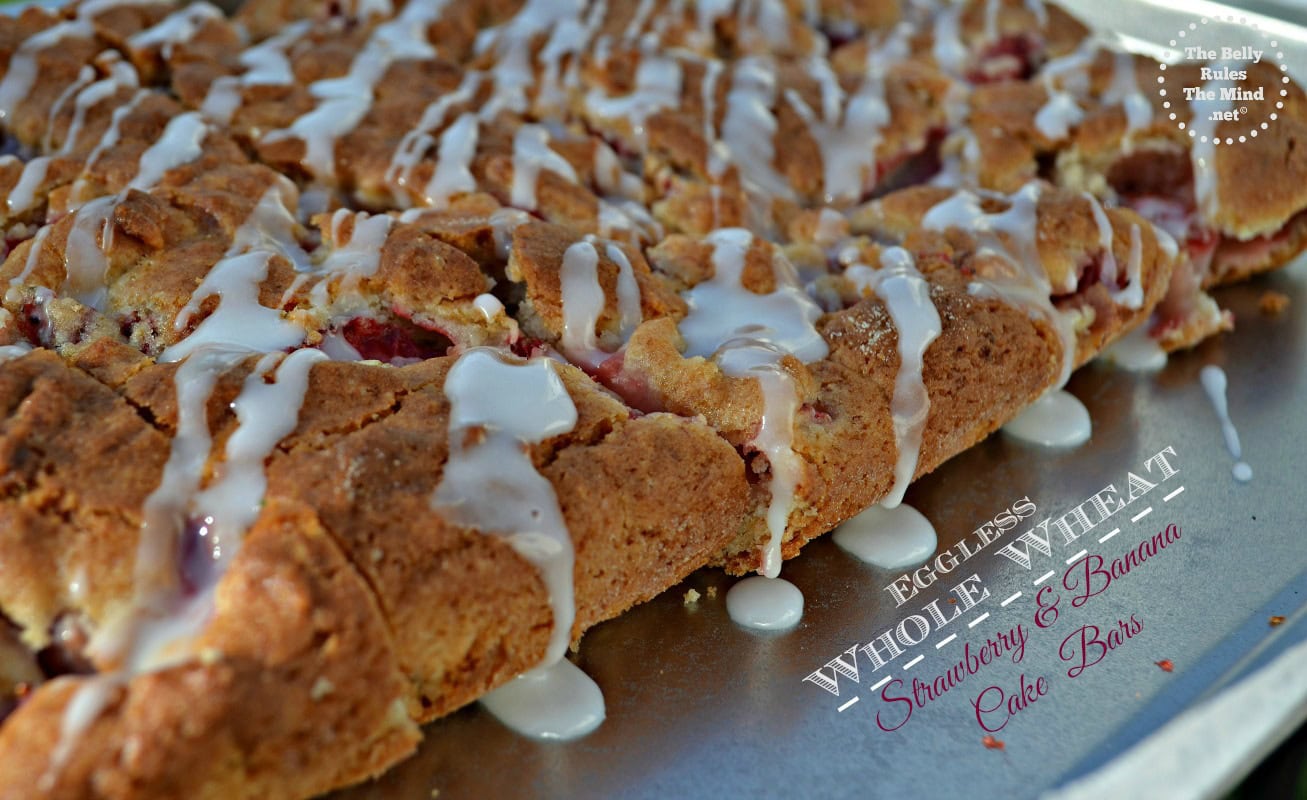 Ingredients
3/4 cup granulated sugar
1/3 cup olive oil/ canola oil
1/4 cup 2% milk
2 teaspoons vanilla extract
1 ripe mashed banana
1 cup whole wheat flour/all purpose flour
2 teaspoons baking powder
pinch salt, optional and to taste
1 cup diced fresh strawberries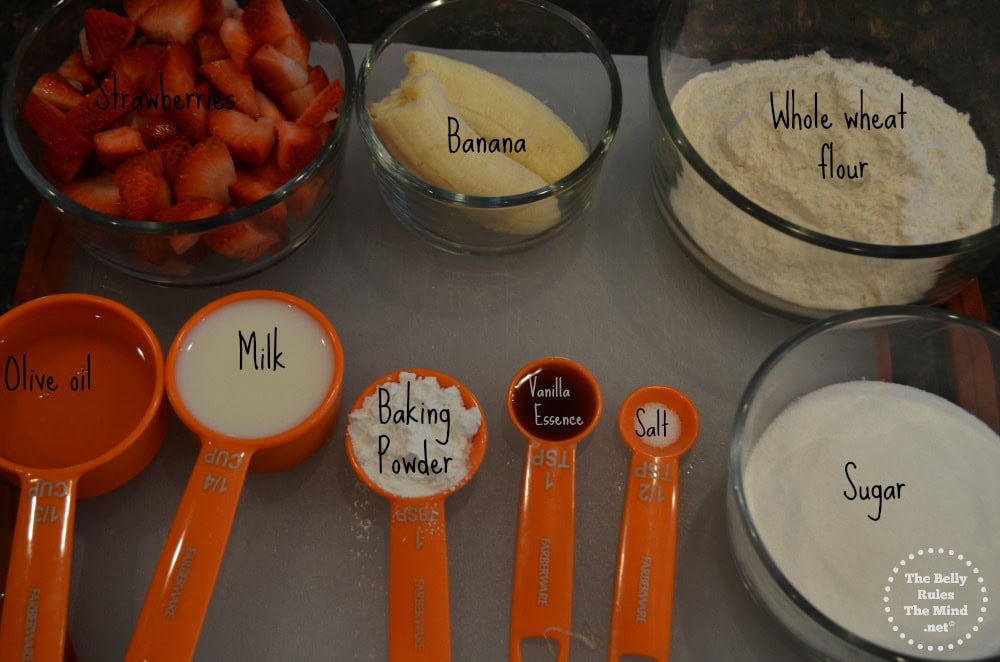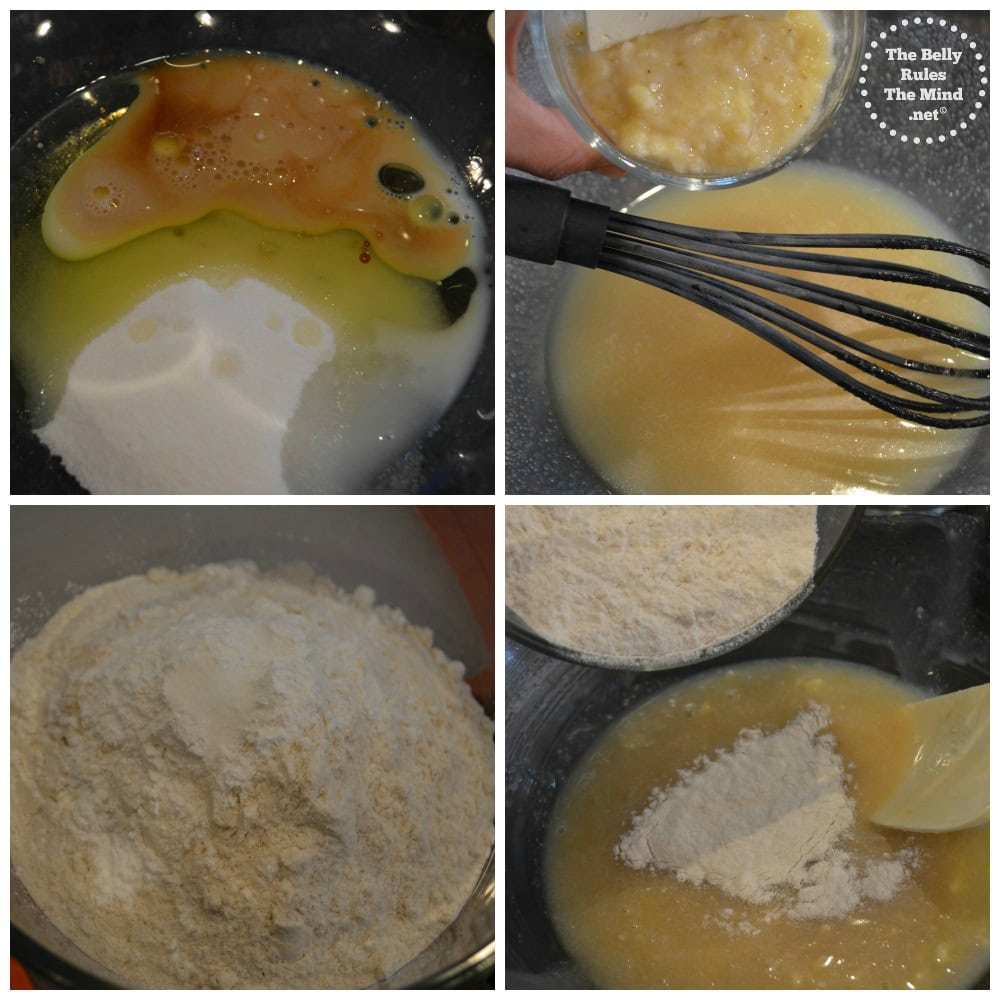 Preheat oven to 350F. Line a 9-inch square pan with wax paper and spray with cooking spray, or grease and flour the pan and set aside.
In a large bowl, whisk together granulated sugar, oil, milk, and vanilla.
Add the bananas and stir to combine.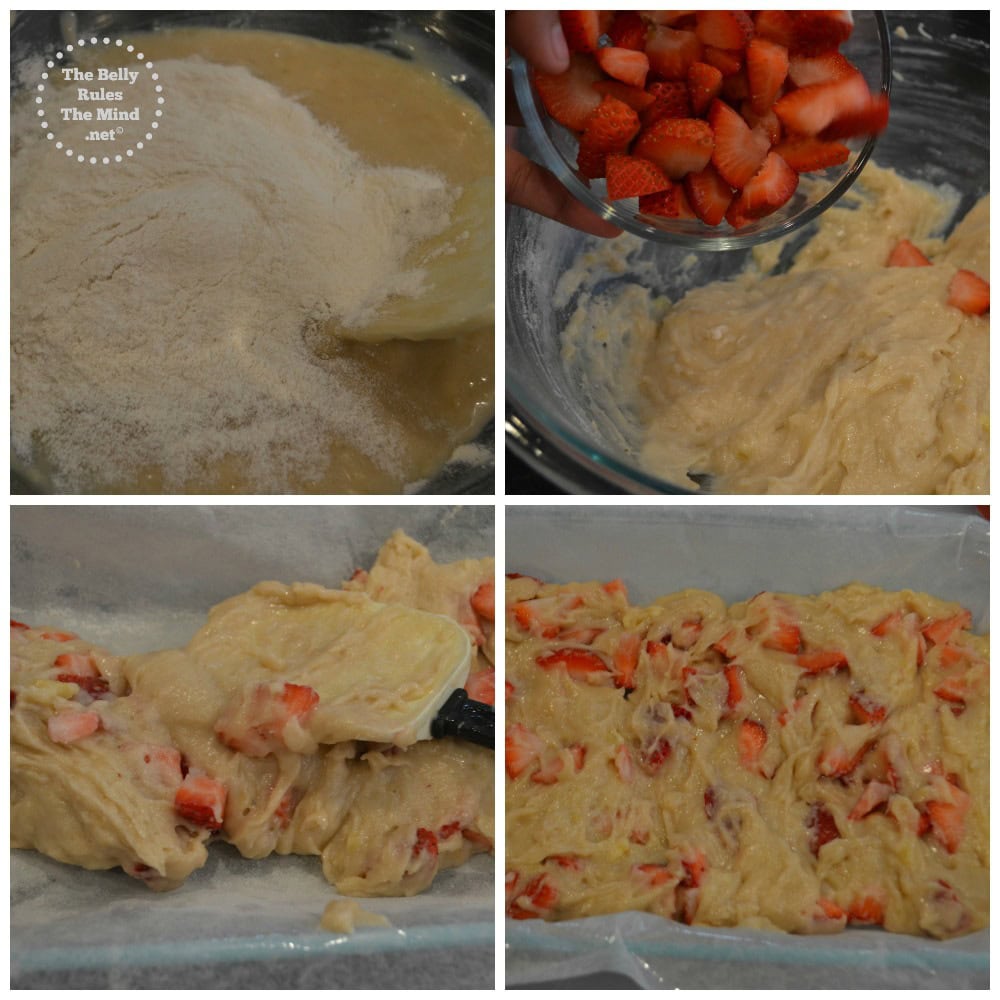 Add the flour, baking powder, optional salt, and stir to combine. Batter will be lumpy don't over mix or cake will be tough.
Add 1 cup of strawberries and gently fold to combine .
Turn batter out into prepared pan, smoothing the top lightly with a spatula.
Bake for about 30 minutes, or until center is set and slightly spring to the touch, and a toothpick inserted in the center comes out clean or with a few moist crumbs, but no batter.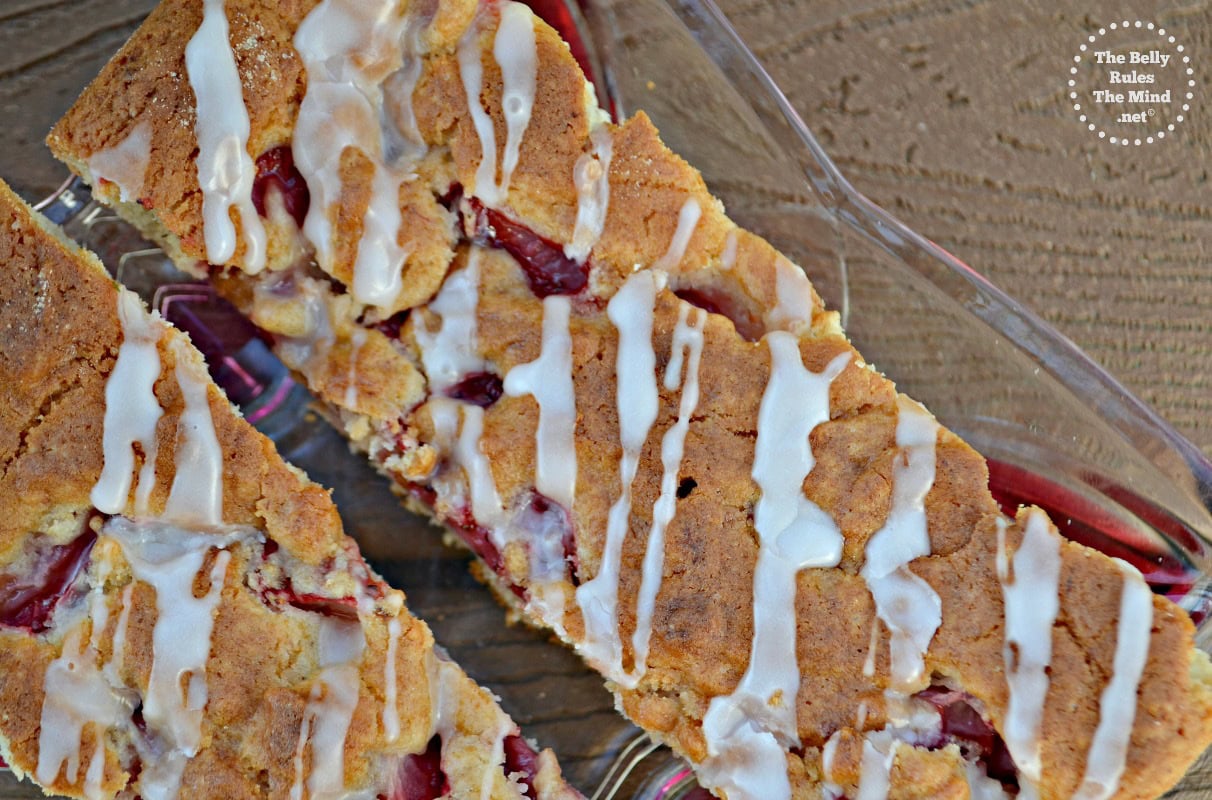 Place pan on a wire rack and allow cake to cool for at least 30 minutes before optionally glazing. While cake cooks, makes the glaze.
Glaze –
To a small bowl, add 1 cup confectioners sugar, milk and mix until smooth. Depending on desired consistency, you may need to add more sugar or milk ratio slightly.
Evenly drizzle the glaze over the cake before slicing and serving. Cake will keep airtight at room temperature for up to 5 days
Eggless Strawberry banana cake bars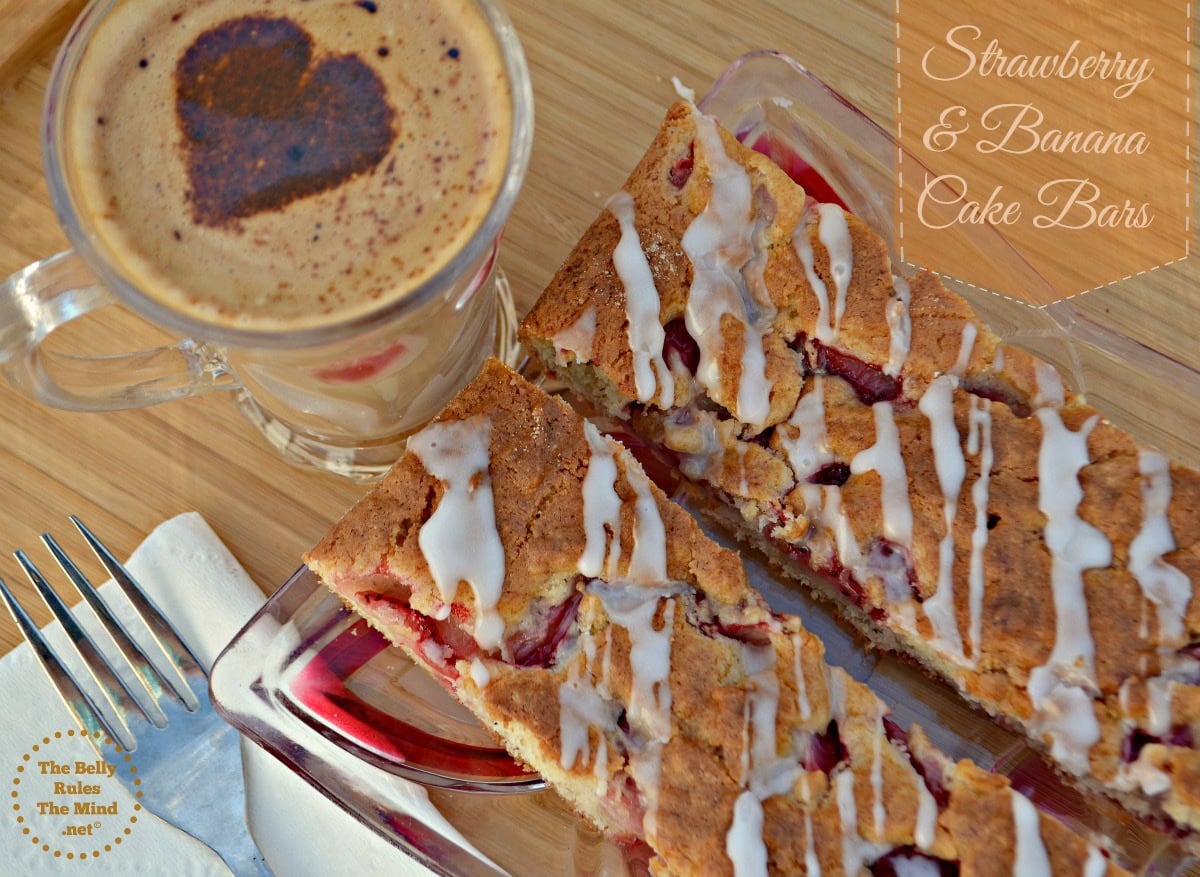 Ingredients
3/4 cup granulated sugar
1/3 cup olive oil/ canola oil
1/4 cup 2% milk
2 teaspoons vanilla extract
1 ripe mashed banana
1 cup whole wheat flour/all purpose flour
2 teaspoons baking powder
pinch salt, optional and to taste
1 cup diced fresh strawberries
Instructions
Preheat oven to 350F. Line a 9-inch square pan with wax paper and spray with cooking spray, or grease and flour the pan and set aside.
In a large bowl, whisk together granulated sugar, oil, milk, and vanilla.
Add the bananas and stir to combine.
Add the flour, baking powder, optional salt, and stir to combine. Batter will be lumpy don't over mix or cake will be tough.
Add 1 cup of strawberries and gently fold to combine .
Turn batter out into prepared pan, smoothing the top lightly with a spatula.
Bake for about 30 minutes, or until center is set and slightly spring to the touch, and a toothpick inserted in the center comes out clean or with a few moist crumbs, but no batter.
lace pan on a wire rack and allow cake to cool for at least 30 minutes before optionally glazing. While cake cooks, makes the glaze.
Glaze - To a small bowl, add 1 cup confectioners sugar, milk and mix until smooth. Depending on desired consistency, you may need to add more sugar or milk ratio slightly.
Evenly drizzle the glaze over the cake before slicing and serving. Cake will keep airtight at room temperature for up to 5 days
https://thebellyrulesthemind.net/strawberry-banana-cake-bars-eggless/