This superfood salad is made with super healthy & flavorful ingredients like quinoa, chia, cucumber, mango, nuts, and berries. It's a light yet a filling bowl, with satisfying flavors.  It's Vegan & Gluten Free.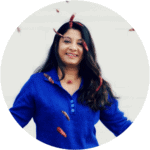 Are you a fan of using a spiralizer? I admit, I am and so is Little A and so is Dr. Mystery. Spiralizing is so much in trend these days. For me, it's a great way to incorporate more unprocessed and clean veggies into our diet. For Little A it's fun and he is always ready to assist me in the kitchen when I spiralize veggies. For Dr.Mystery, he is all about presentation matters, so he simply just likes the appeal of it. In the in, what matters is that we all like spiralizing for our own reasons and it totally works for our family. If you haven't tried spiralizing yet, I highly recommend. It's a great way to give any classic salad a complete makeover.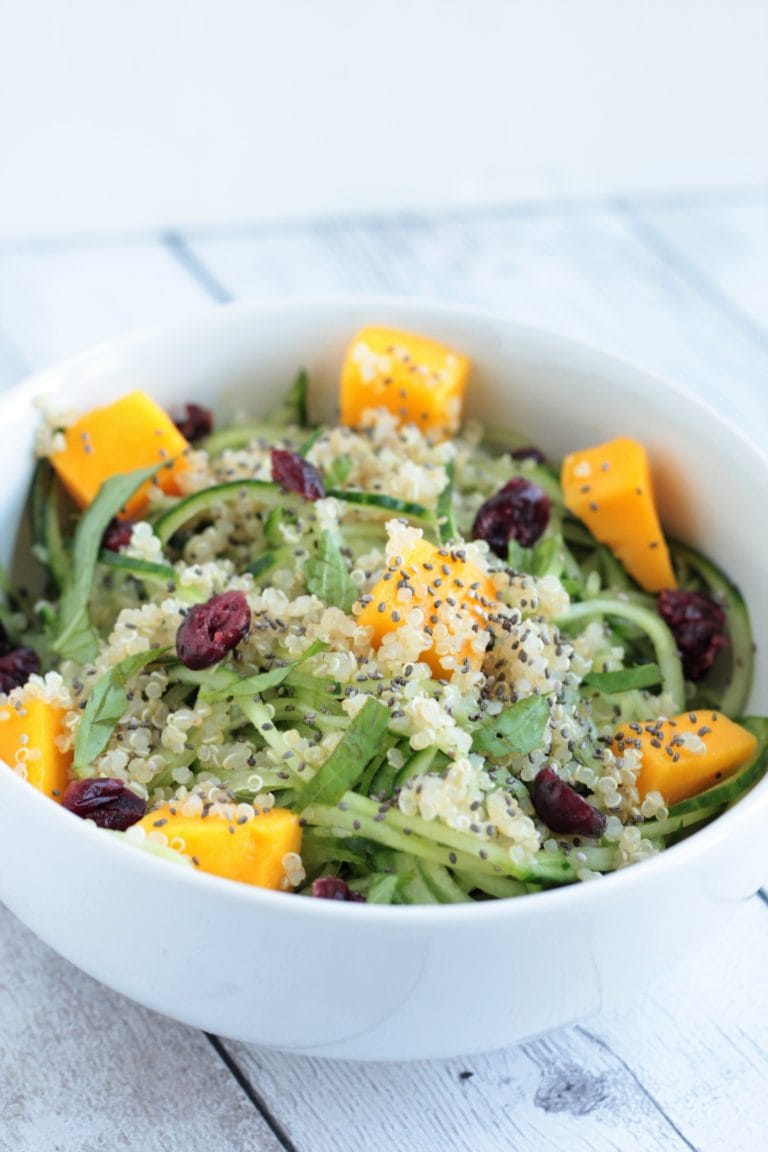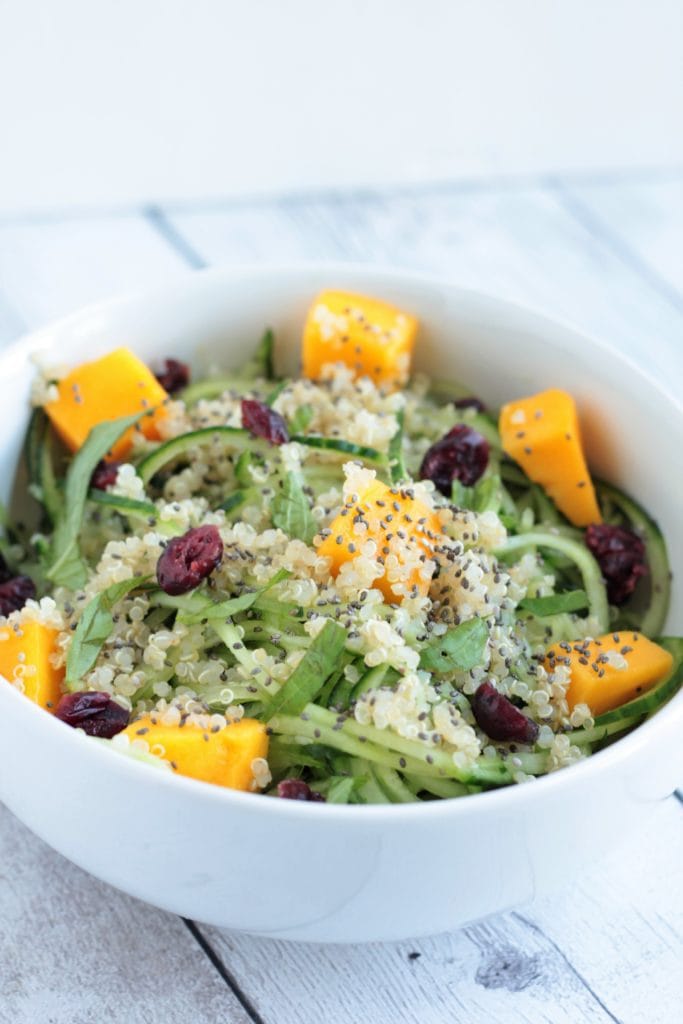 What I love about this salad is that it is easy peasy yet delicious and full of flavors and textures. The ingredients are easily available, just toss them in together and you have a super healthy salad ready in 10 minutes. Toss in some superfoods like quinoa and chia for some high-quality protein. You can never go wrong with the combination of cucumbers and basil to enjoy some refreshing flavors and texture. Since I won;t be able to enjoy mangoes for the rest of the season, I tossed in the last mango I had available. It added the perfect sweetness that one needs in a salad. I love the sweet and savory flavors in my bites so I garnished the salad with some pistachios and cranberries and lastly, it's the dressing that sets it apart. I made a delicious dressing from maple syrup, tamari and vinegar and that totally enhanced the flavors of this salad. You can even use honey, lemon juice, and soy sauce if you don't want to make it vegan. There you go a meal in a bowl, loaded with vegetables, fruits, & protein-rich grains and seeds.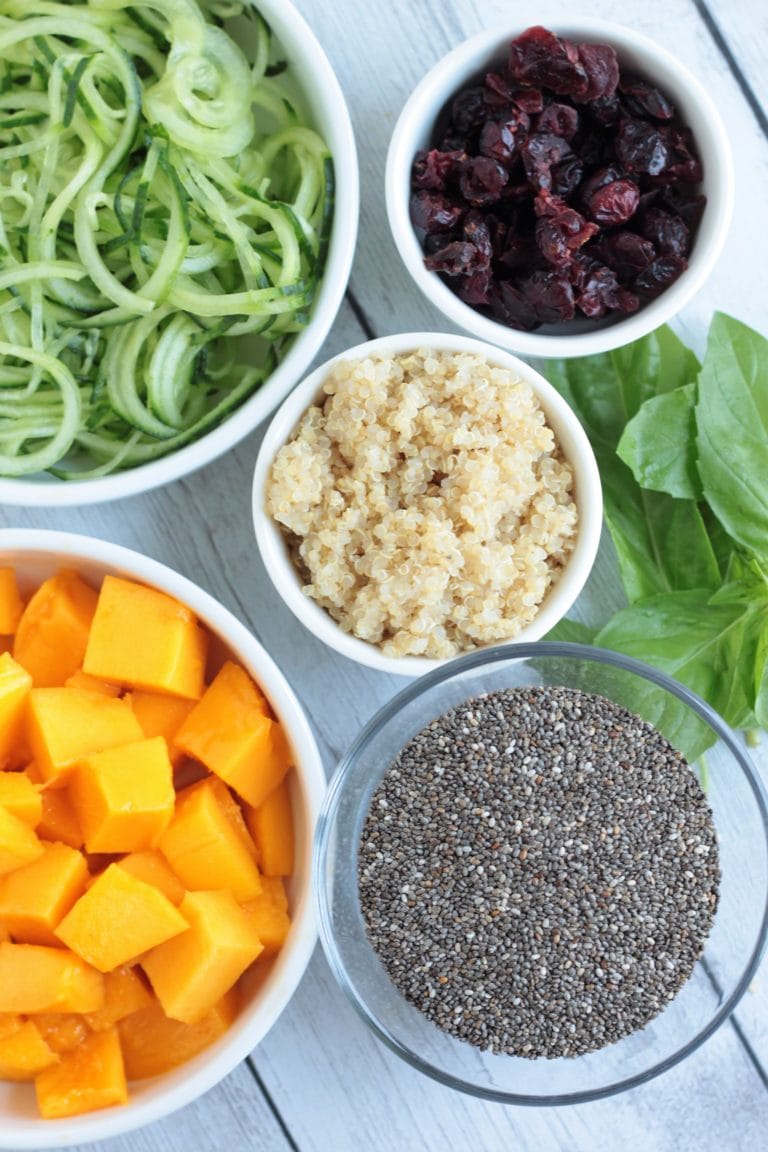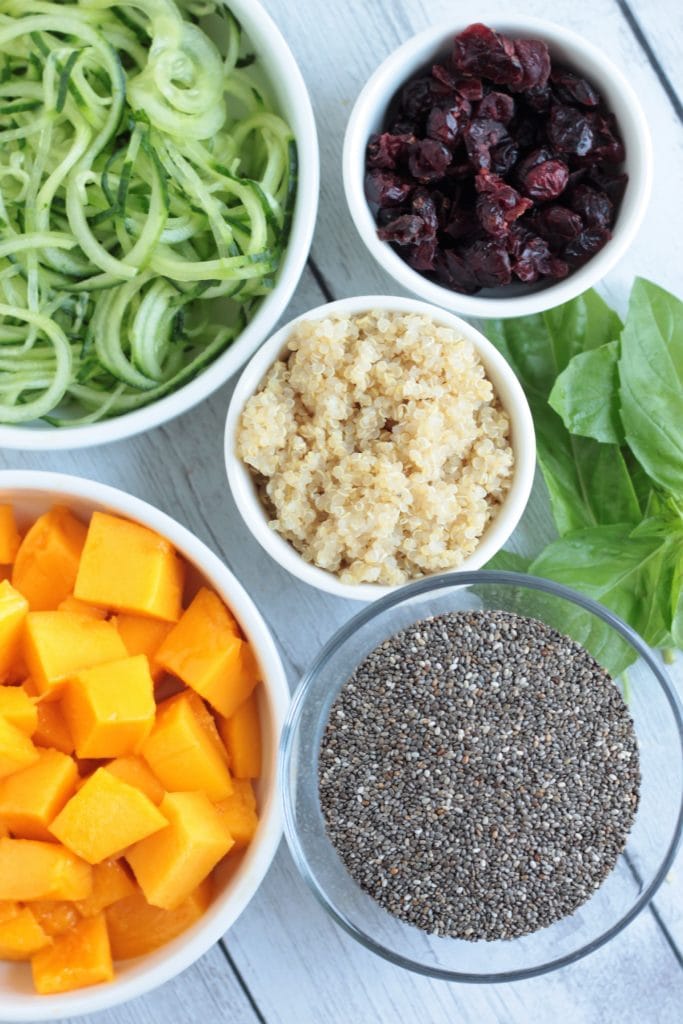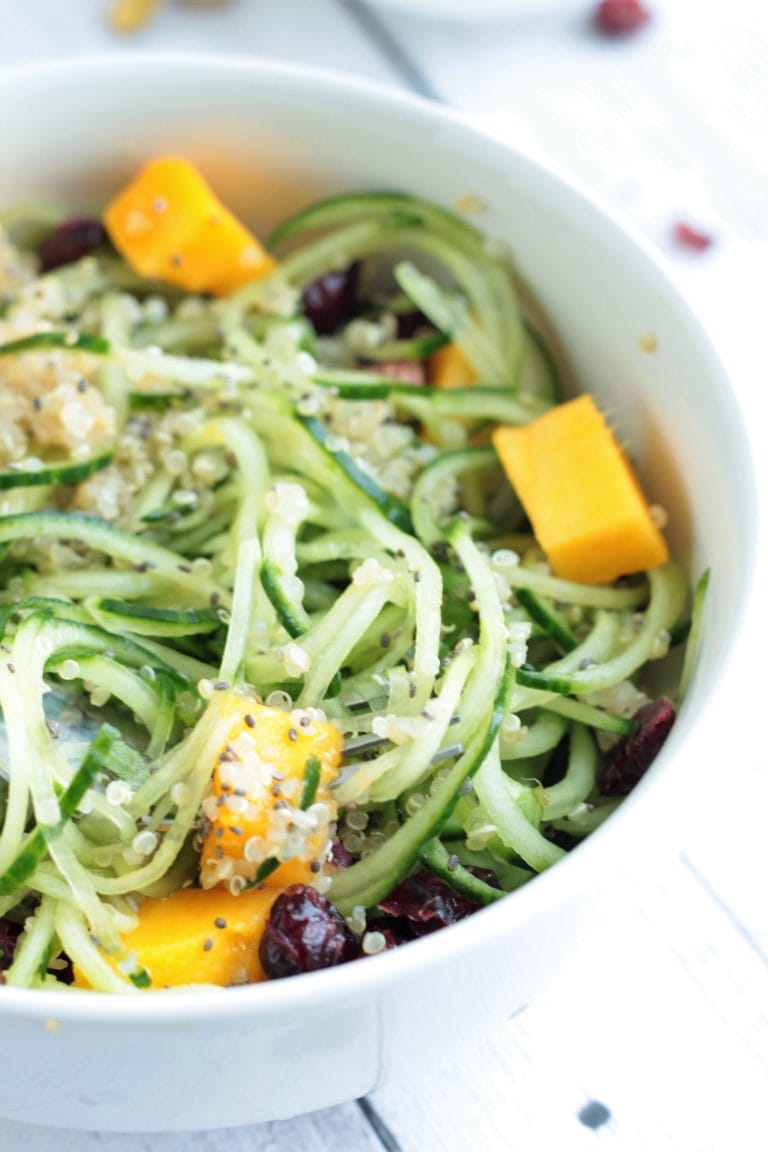 Since the Indian festive season has begun and I know there will times when I will be relishing some rich Indian food, salads are a great way to balance the 80-20 rule. I typically like to enjoy a salad bowl like this one during lunch when the time is crunched and you need a meal that is filling yet nutritious. It's a one-bowl meal that fits all the criteria. You could even carry this salad to work with you. Just add the dressing before serving and enjoy the flavors.  I made this salad for SoFabFood, you can find the recipe here.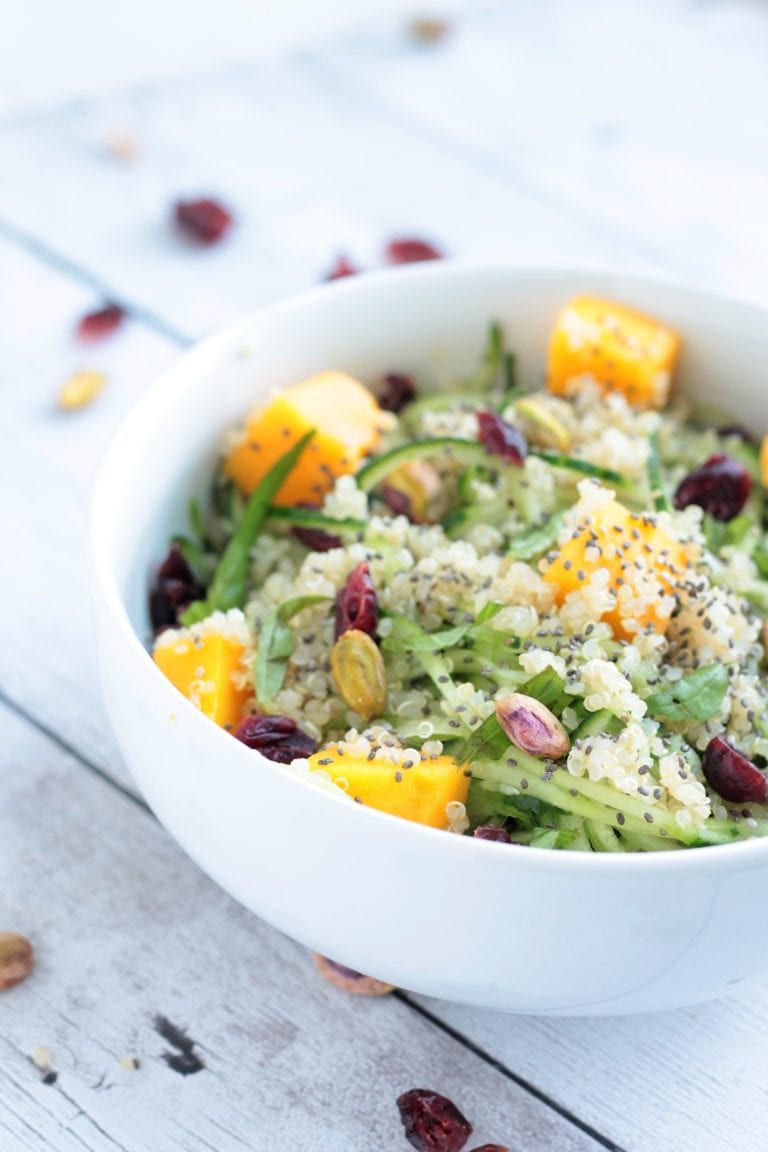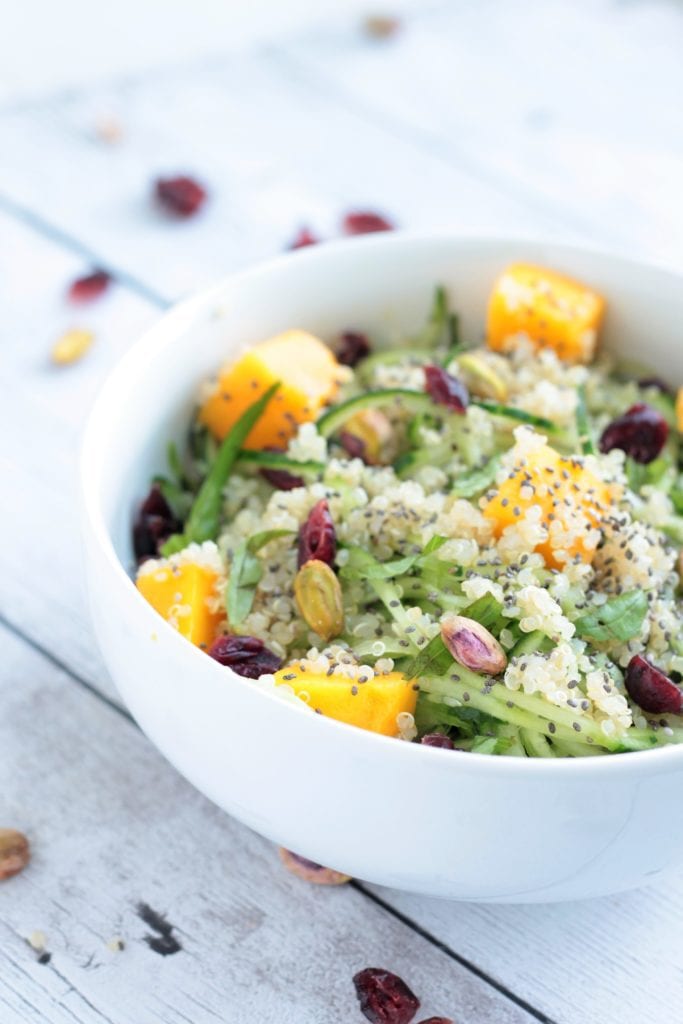 If you are a salad lover like us, check out some of our most popular salads like
Superfood Spiralized Salad (V+GF)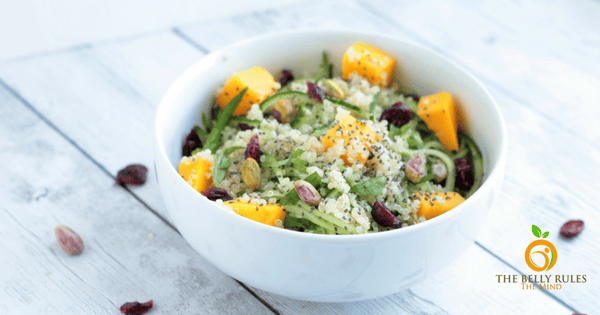 Ingredients
You can find the ingredients on the SoFabFood recipe card, here.
Instructions
You can find the instructions on the SoFabFood recipe card, here.
https://thebellyrulesthemind.net/superfood-spiralized-salad-vgf/
Products Used