Tamatar ki kadhi /Sindhi Kadhi is a blend of vegetables in a tangy gram flour and Tomato based curry sauce. This dish combines several flavors and textures and makes for a very satisfying meal. Like many other dishes, kadhi differs from region to region. This Tamatar Ki Kadhi is a rather special one as it is made using tomatoes. Its a (inauthentic) version of sindhi kadhi ;). It tangy, its yum and the level of spice can be managed based on your need.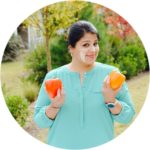 R2 has started enjoying tangy and spicy food and has been trying out a lot of finger food with hot sauce also known as buffalo sauce. I want to make something tangy and just a little bit spicy with the vegetables i have grown in my own garden. We have started organic food gardening in summer where we grow vegetables like Okra / lady finger, red and green bell peppers, chilies, cilantro, cluster beans, tomatoes of different kind( roma, cherry, etc) and cucumbers. I used most of the fresh organic vegetables from my garden for this. Lots of vegetables are used in this dish like okra, green beans, drumsticks, potatoes, eggplant & cluster beans. To tell you the truth I have always remembered eating this amazing kadhi with Okra and Beans and THAT'S IT !! So I never changed the recipe or even tried to add any other veggies in it. It is best relished with plain steamed rice or jeera rice. This is a simple gravy which is both nutritious and healthy.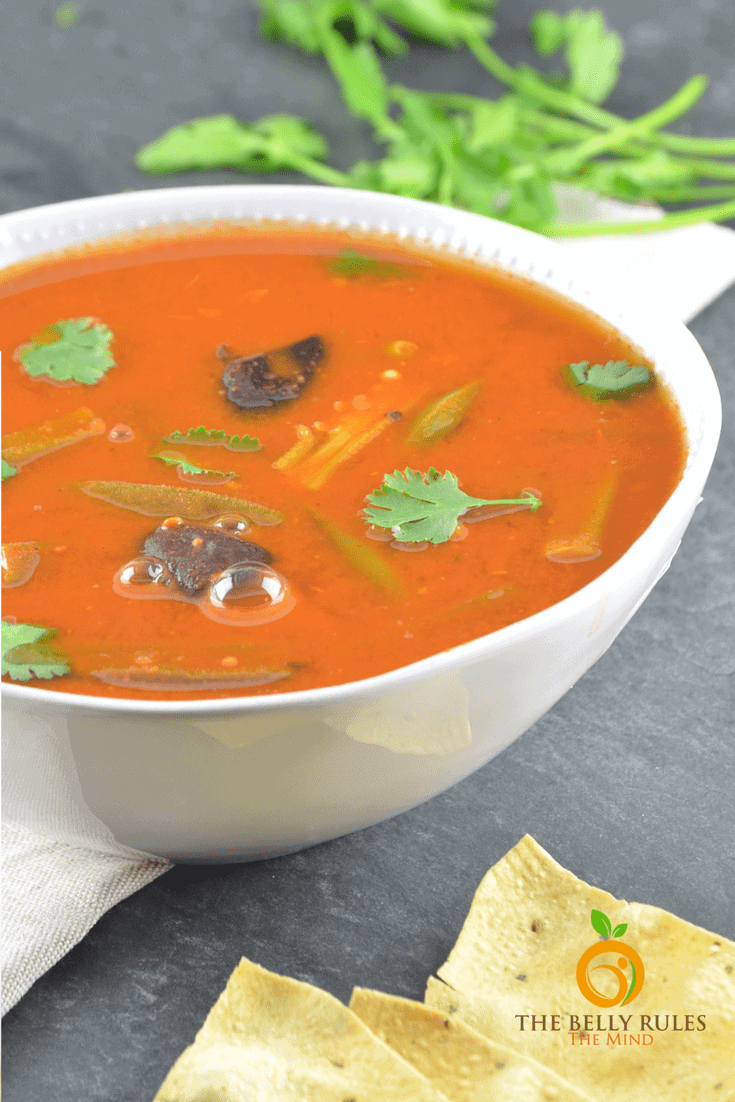 Did you know that Tomatoes are very low in calories and provide plenty of vitamin A which required for a glowing skin and healthy vision. More reason to try this Tangy  vegetable curry in tomato sauce.
You all know my love for kadhi .This is another version of Kadhi which can be done when you have few vegetables on hand. It is  quick and can be done in 30 minutes..The main flavoring in this tamatar ki kadhi comes from my own Veggie garden Tomatoes and Garcinia indica, a plant in the mangosteen family (Clusiaceae), commonly known as kokum.
I have a North indian version of recipe using curd, which we call Punjabi pakoda kadhi .But there is no use of garlic, onion, yoghurt or pakoras in this style of kadhi, So its Gluten free and Vegan too !!
Ingredients
6 Tomatoes
Gram Flour - 1/2 cup
1/2 cup Green beans/ chopped
1/2 cup Cluster beans /chopped/ optional
12- 15 Okra /cut into half
2-3 Green chillies/chopped
2 Tsp Ginger/ chopped/finely
Few Curry leaves
5 - 8 Kokum /wet
Salt ti taste
1 Tsp Red chilli powder
1/2 Tsp Asafoetida /Hing
1 Tsp Cumin
2 Tbsp Olive oil
Instructions
Boil the tomatoes in 3 cups of water and puree when cooled
Chop okra ,cluster beans , Green beans in 2-3 inch long .
Heat oil in a pan, add asafoetida and Cumin seeds
When the start crackling,add gram flour and fry on low flame to a nice golden color, keep stirring.
Add chopped green chillies, red chilli powder ,ginger and salt to taste and curry leaves.
Now add the cluster beans , Okra and Green beans and saute with gram flour for a few seconds.
Add the Tomato puree and stir well. Ensure that no lumps are formed.
add in 5 -6 cups water and stir it well and let it boil on medium heat for 20 mins.
Sprinkle chopped green coriander and cook for 5 minutes.
By now, the oil should start coalescing over the stew, which indicates that the Kadhi is cooked, and ready to serve.
Serve it with warm Rice and papad!
https://thebellyrulesthemind.net/tamatar-ki-kadhi-gf-v/
If you end up trying this recipe, don't forget to send us you pictures on Instagram and tag us. Or drop in your review on our Facebook page.  Check out our Pinterest boards for all the healthy eating inspiration you'll ever need.