Thank you Wild Selections® for sponsoring this post. For a more sustainable meal, be sure to check out Wild Selections® premium seafood — it's always healthy, always Marine Stewardship Council certified, and always delicious!
These Tandoori Tuna Patties are flavorful and packed with spices and fresh chopped herbs. A versatile recipe that can be served as a burger or with a bowl of fresh greens or as is with a side of Greek yogurt sauce. These patties are perfect for family fun and welcoming Spring. We are giving the traditional tuna cake a makeover!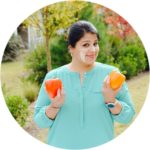 Click the shoppable image below to purchase the Wild Selections Solid White Albacore Tuna in Olive Oil.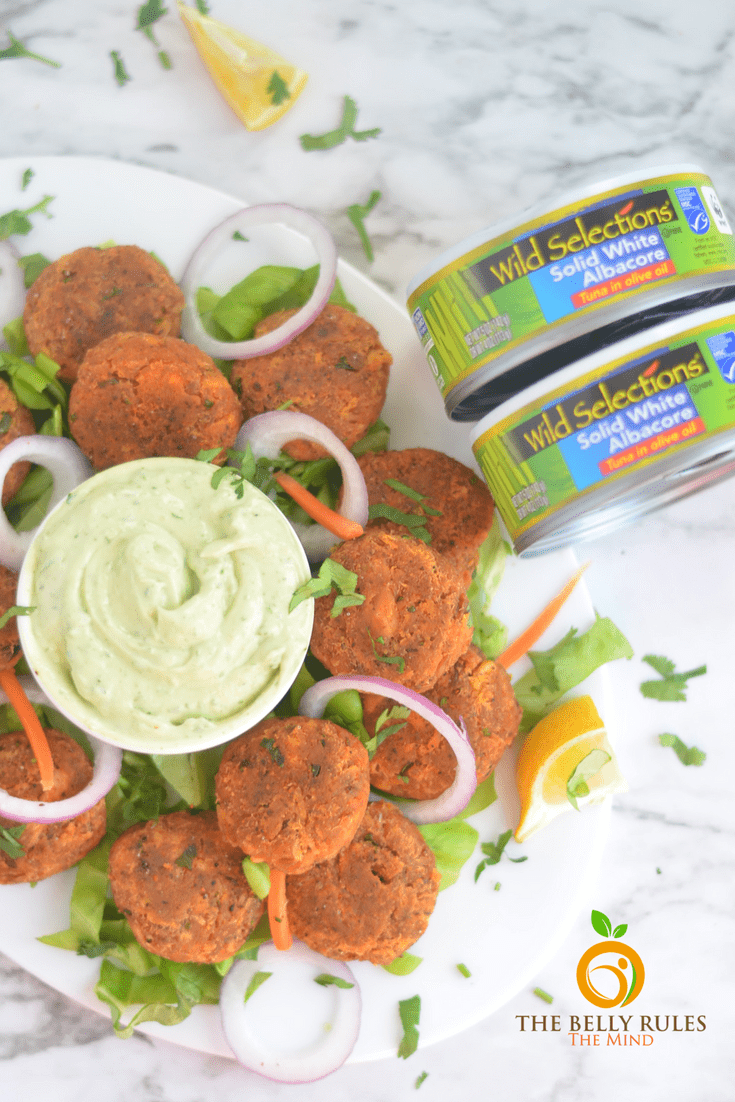 These Tandoori tuna patties are just the right amount of spiciness for the warmer weather that is hopefully coming your way ;) Well I say hopefully coz you won't believe but it snowed here in Virginia when it is officially Spring! Coming back to our choice of Tuna. We used Wild Selections Solid White Albacore Tuna in Olive Oil as it is the only brand that truly cares about and deeply acts on sustainability.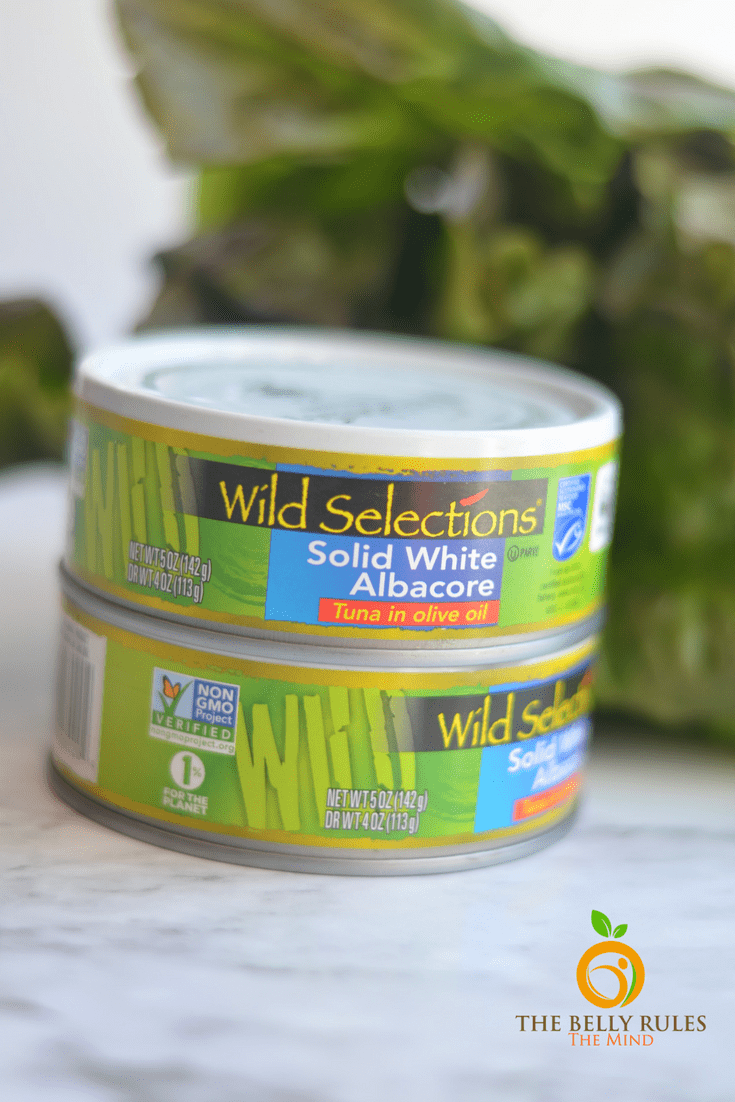 Each product Wild Selections makes is traceable to the ocean where it was caught so you know where your food comes from and can feel good about it. Well, let us just talk about the warm weather. To me, warm means farmers market, barbecue and also spicier foods. It just feels right to have hearty, warming, and soothing foods in the winter…and in the summer I love adding a bit more flair to my meals with some spiciness.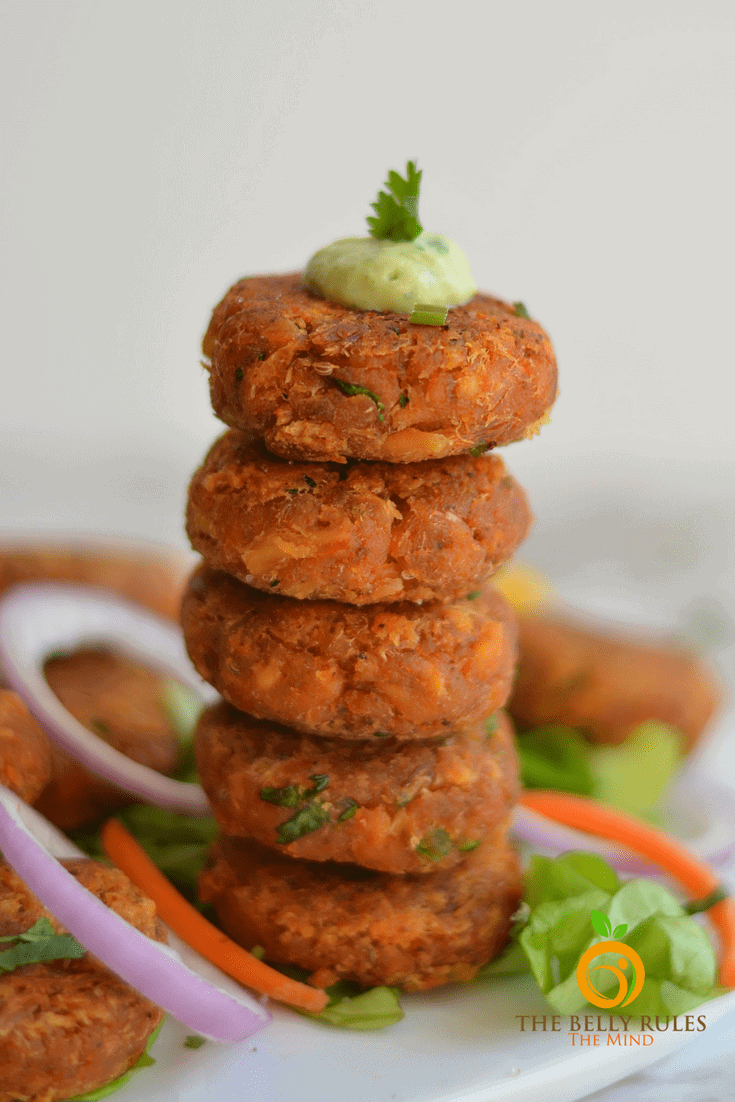 We are serving the patties over fresh greens with Greek yogurt sauce. Its all about fresh ingredients and all Wild Selections products use simple ingredients and are non-GMO Project Verified. These Tandoori Tuna Patties deliver on every level. They are incredibly delicious, with rich tuna, subtle spices, and fresh herbs. Then comes the Cool and creamy Greek Yogurt sauce.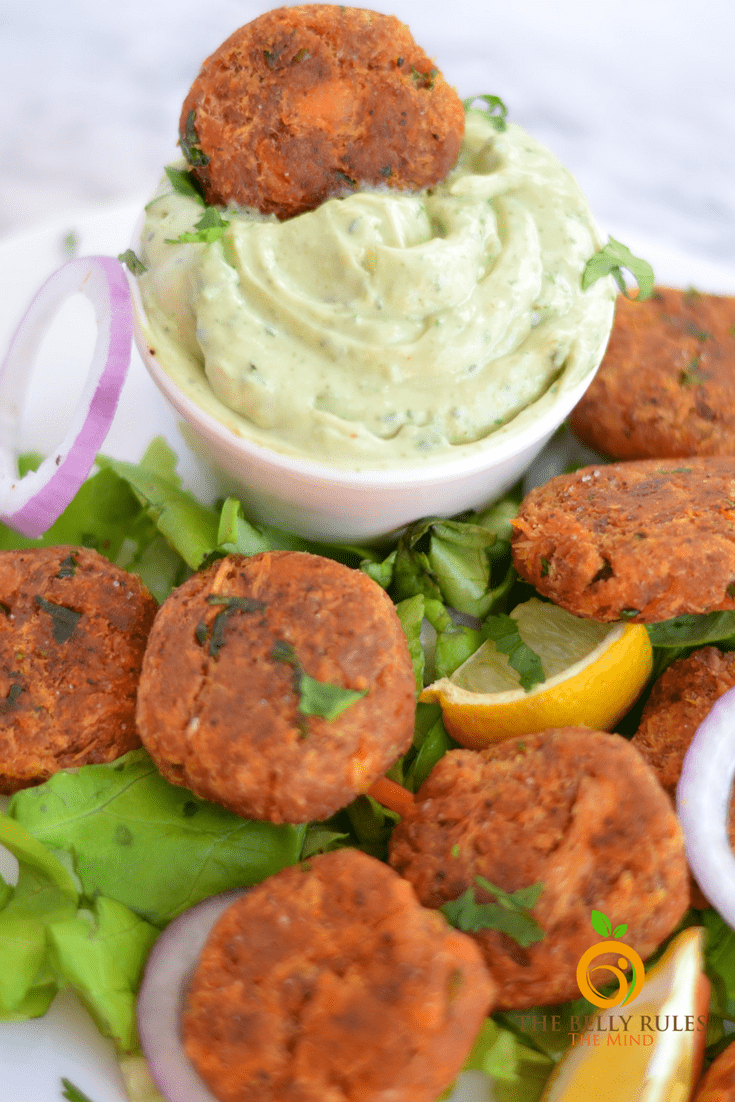 Eat these on their own with the  Creamy yogurt sauce or throw a few on top of your favorite side salad. You can form larger patties if you're in the mood for more of Tuna burger. I may be biased but I think this Creamy yogurt would make a really amazing burger spread too!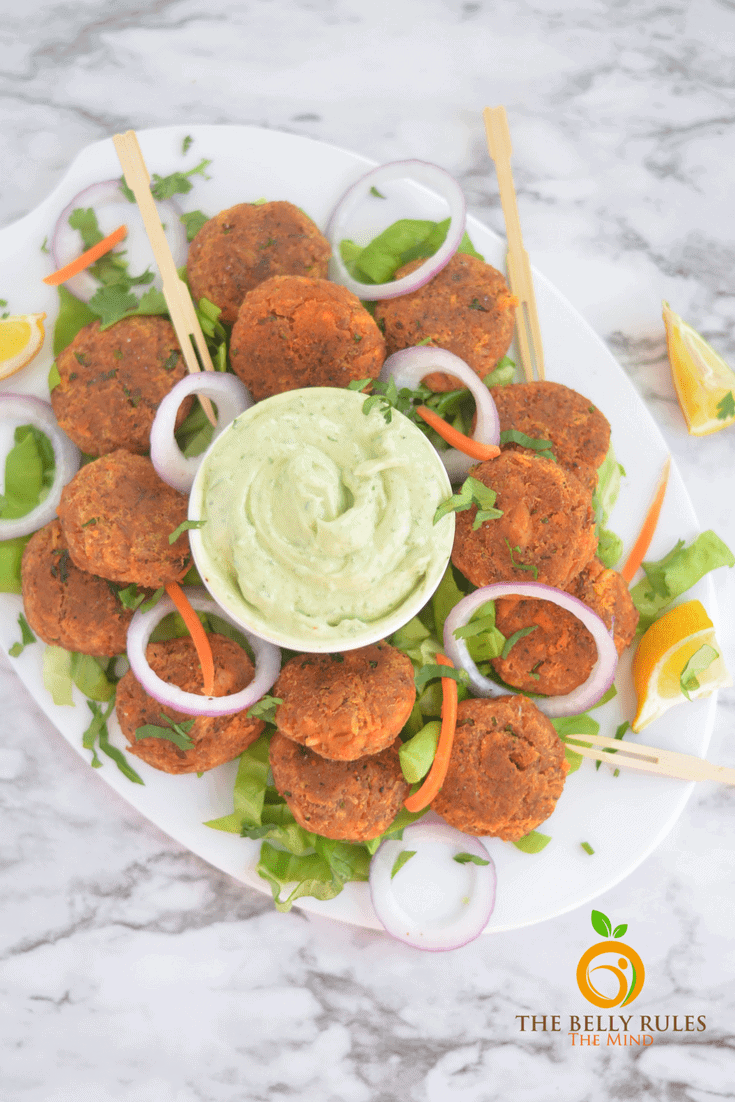 These Tandoori Tuna Patties can be formed earlier in the day, or even the night before. Refrigerating them before cooking helps them hold together firm during cooking. Using Chickpea flour to this tuna patties gives a nutty flavor and creates "glue" that keeps everything together.Tuna fish has very high levels of omega-3 fatty acids, which help to reduce omega-6 fatty acids and cholesterol in the arteries and blood vessels.
SHARE YOUR THOUGHTS 
What kind of appetizers and snacks do you make with tuna?
Did you try this "Tandoori Tuna patties"?
Do you have any questions about it? Or any suggestions?
And if you liked this post, do share it with your friends!
Tandoori Tuna Patties (Gluten-free & Dairy -free)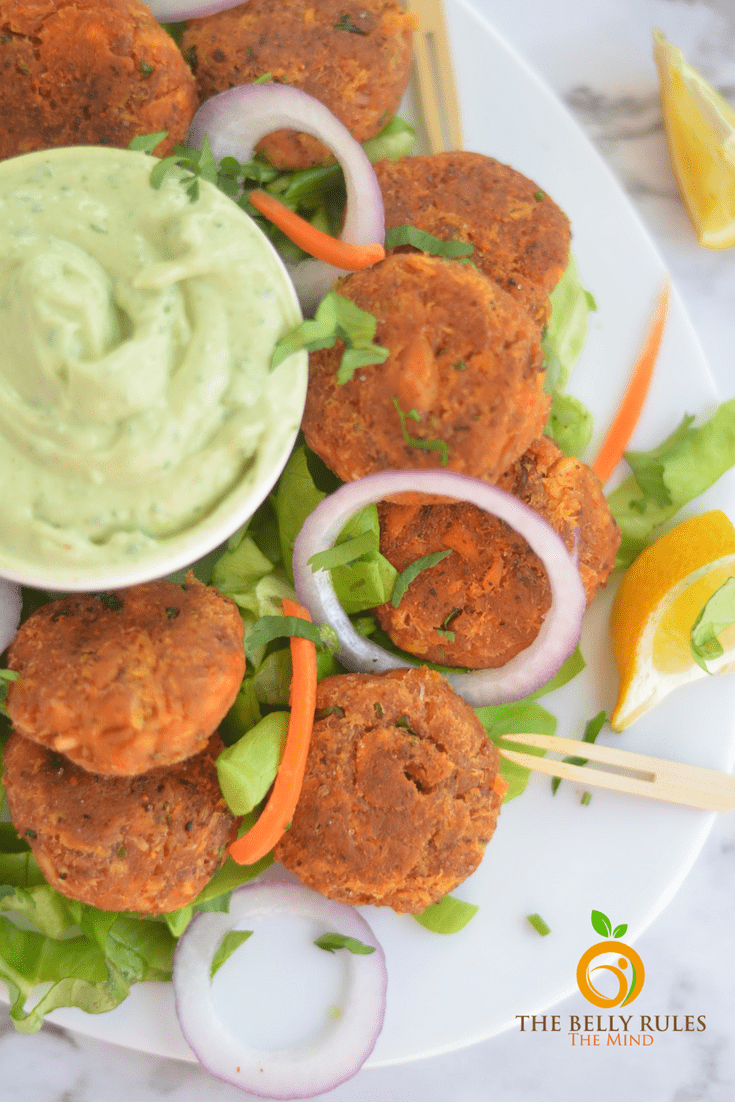 Ingredients
2 cans of Wild Selections Solid White Albacore Tuna in Olive Oil
1/2 cup onion/ grated
1/4 cup chickpea flour
2Tbsp cup cilantro fresh/chopped
1 Tsp chili powder
1/2 Tsp carom seeds
1 Tsp ginger garlic paste
2 Tsp garam masala
1 Tsp cumin ground
2 Tbsp Olive oil
Salt to taste
Instructions
Crumble the canned tuna into smaller pieces.
Add the grated onion, chickpea flour, cilantro, chili peppers, ginger garlic paste, garam masala, cumin,carom seeds and salt as needed
And mix it all up very well into a smooth and moldable mixture.
Divide the mixture into 12 to 16 portions. Roll each portion and flatten into an mini disc. Keep them aside.
Heat oil in the skillet on medium high. Once the oil is hot enough, slide the patties and lower the heat to medium and cook both sides for 2 to 3 minutes each until golden .Once done, transfer to a plate lined with paper towels.
Serve the Tandoori Tuna patties in a platter with some onion and lime slices. you may serve the patties as an appetizer, side dish, snack or they can be used to make sandwiches or wraps.
https://thebellyrulesthemind.net/tandoori-tuna-patties-gluten-free-dairy-free/
I was selected for this opportunity as a member of CLEVER and the content and opinions expressed here are all my own.