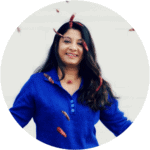 February is known to be the National Snack Month. I guess primarily because snack food consumption was low during this time of the month. Well was it a co-incidence that February is also the month of Superbowl eh?  The Snack Food Association came up with this idea in 1989
to increase consumption and build awareness of snacks during a month when snack food consumption was traditionally low. The result has been a substantial increase in snack food sales during this month. The promotion kicks off on Super Bowl Sunday and publicity is generated throughout the month of February.
[adinserter block="3″]I guess their strategy totally worked, because today snacking has become an integral part of our day. We even have a time allocated for it ' Snack-time'. There is nothing wrong with snacking, infact it help's keeping your metabolism high, as long as your snacking portion is controlled & healthy. Typically it is the most conveniently available snack that is consumed during this time. By which I mean quick, portable, satisfying, non perishable, no mess options which turns into processed food, salty and sugary snacks. (Here, I am hoping that most readers of The Belly Rules The Mind are well versed in the nutritional and environmental cost of eating such foods.)  According to a poll by Nielsen on the reasons for eating snacks in order to satisfy hunger, 83 % of North American consumed snacks to satisfy a craving. The snack dollar sales in 2015 was projected to grow to projected to grow to 47.5 billion U.S. dollars. The Snack Food Association comprises of some leading commercial snack brands with big lobbying powers. The promotion of healthy and real food is very minimal compared to these huge brands.  We all know that a lot of these foods are not real foods infact they are food like substances.
[adinserter block="2″]
This February let's promote real food  & healthy snacking, instead of giving into the junk options. Eat more fresh fruits, eat more veggies. For healthy snack ideas, click here