This Vegan Cilantro & Mint Pesto recipe comes together in 5 minutes with just 5 ingredients and its OIL-FREE. Great for pasta, sandwich spreads, and garnishing soups. A must try summer recipe!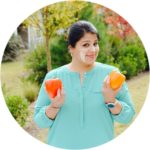 Warning. If you do not like Cilantro or not a big fan of it, this recipe will make you fall in love with it so handle yourself carefully. :-) Ok now that we are done with the warning, let's talk a little bit about this vegan pesto. This Vegan Cilantro & mint pesto recipe will make you ditch the store-bought pesto for good! It is yum, it is flavorful and above all easy to make.
What is Pesto?
Pesto is a shortened form of pestato, past participle of pestare which means "to pound" or "crush". Usual suspects in the pesto sauce are fresh basil, garlic, pine nuts, olive oil, and grated cheese.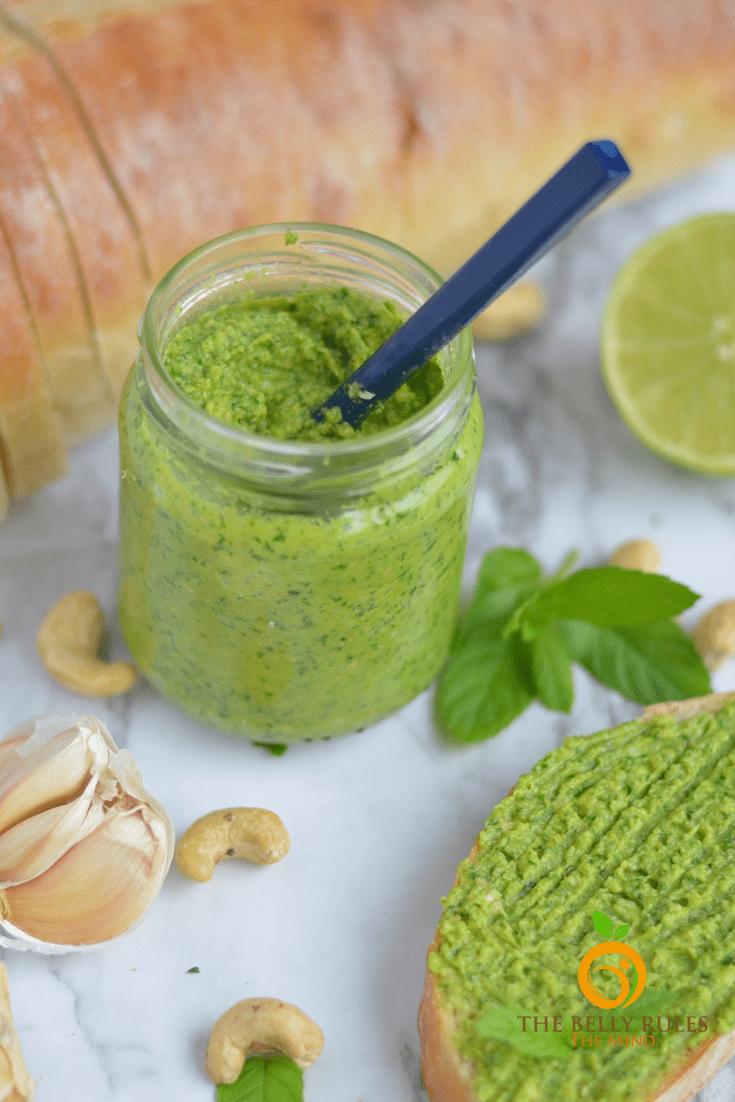 This Vegan Cilantro & Mint Pesto is so creamy and tasty that my kids & hubby beg me to make it and store it so they can enjoy it with their favorite pasta or as a spread for sandwiches and wraps. I have to confess too that lately, my brand new secret obsession has been Pesto. I have them on eggs, pasta,  toast, breakfast, at lunch, for dinner. This pesto has vibrant color, creamy (and totally lickable) pesto.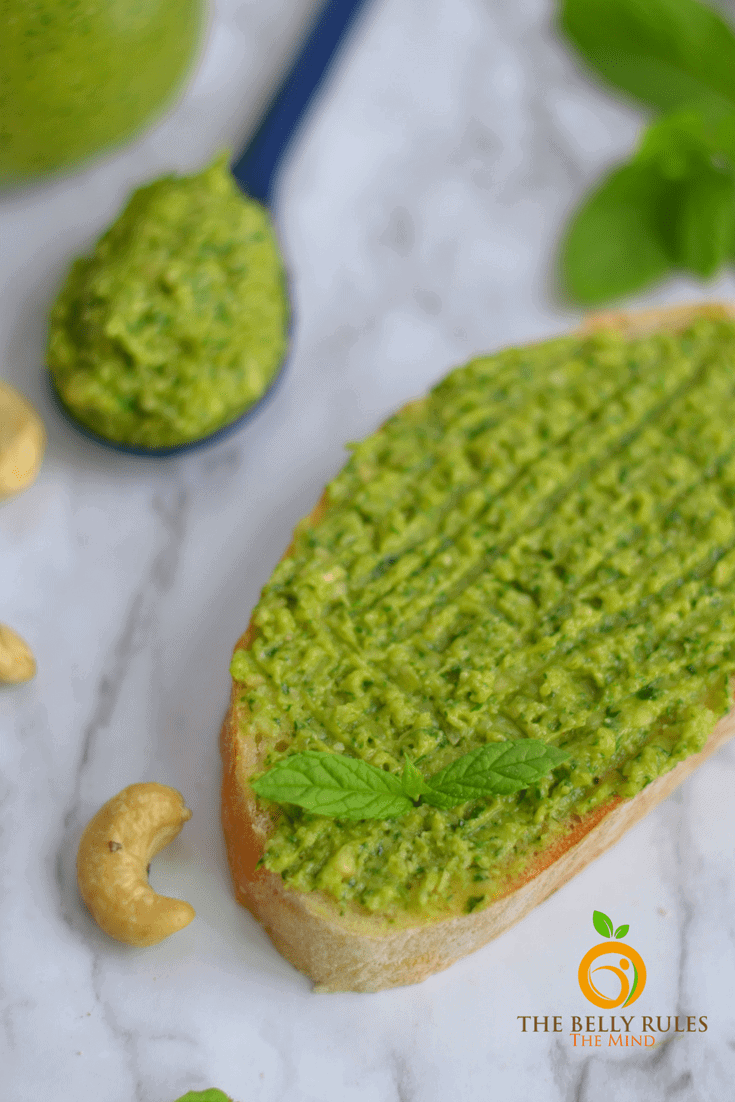 This beautiful Vegan Cilantro & Mint Pesto whips up in minutes in the food processor so no more store bought pesto sauces and its OIL-FREE too. You control the ingredients that go in it and above all its gluten-free too
This recipe is a different take on the Pesto sauces as I like to make different kinds of pesto sauces at home, usually by tossing handful and dashes of ingredients into the food processor, adding in your favorite nuts or greens.
There are countless ways to use homemade pesto at home R2 and R3 love Cilantro & Mint Pesto and they eat it with hard boiled eggs for breakfast, spread onto sandwiches for school lunch and mixed in with Pasta, salads,Zoodles, chicken or seafood either baked on pan-fried for dinner or my favorite Pesto Stuffed Mushrooms . The possibilities are endless.
You can freeze this Vegan Cilantro & Mint Pesto and enjoy it anytime you want! You will never run out of this refreshing Pesto.
How to freeze Pest0 / Can I freeze pesto and use it later?
All you need to do is make 1 Batch of Vegan Cilantro & Mint Pesto and pour into Ice Cube Trays. Freeze it overnight, then pop them out and transfer it in a Ziploc. When you're ready for some Pesto simply keep some cubes the night before to thaw, stir once it's defrosted, and AABRAA KA DAABRAAA… Pesto is READY!
For those of you who are dairy-free or vegan, this pesto doesn't have a shred of animal products. For the cheese lovers out there I promise with this vegan Cilantro & mint pesto you won't even miss the lack of Parmesan. Cashews give the perfect creaminess in the pesto. Store it in the refrigerator for up to 2-3 weeks.
Are you looking for more Pesto recipes?
Vegan Sundried Tomato Pesto
Vegan Peperocini Pesto chutney
Vegan Cilantro & Mint Pesto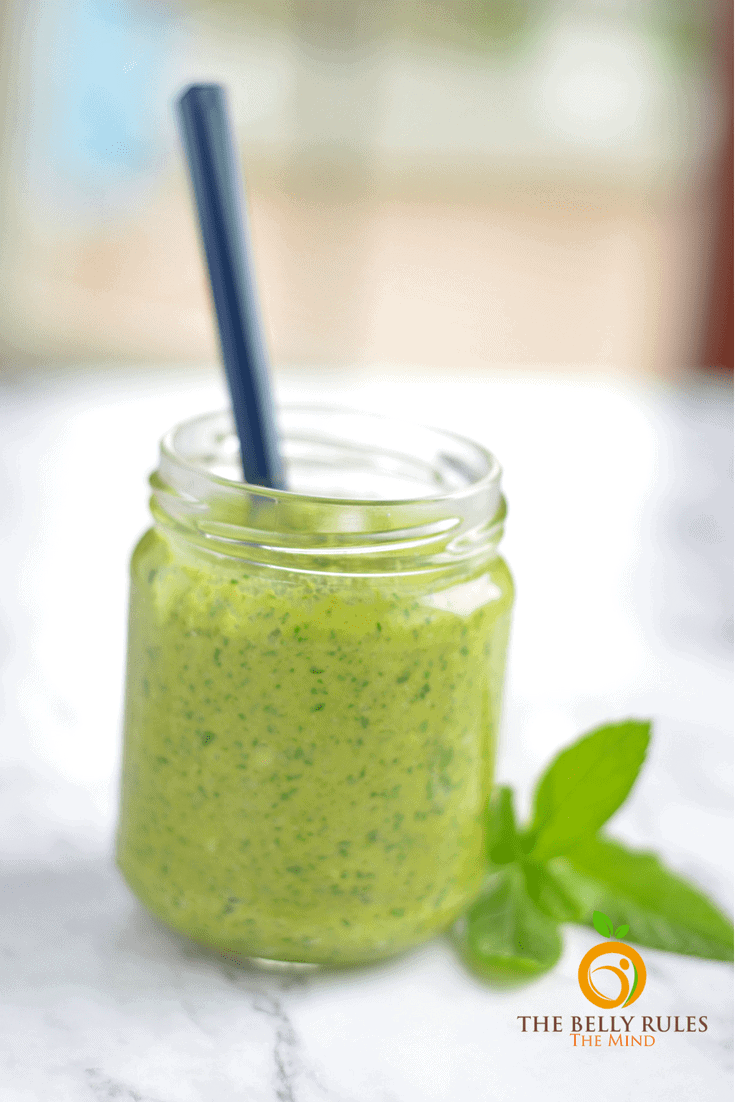 Ingredients
4 ounce Cilantro
2 ounce Mint /1 large handful
1/2 cup cashews/If you want nut free you can use toasted sunflower seeds
1 teaspoon lemon juice /optional
4-5 cloves garlic/ minced
salt to taste
Instructions
To food processor add all ingredients .
Turn processor to high until pesto reaches desired consistency.
Use it as spread onto sandwiches or mix in with Pasta or salads.
Notes
For more creamy texture you can 1 avocado while blending it.
https://thebellyrulesthemind.net/vegan-cilantro-mint-pesto/