3 Ingredient Instant Pot Strawberry Jam – the easiest strawberry jam recipe ever! No pectin, no cornstarch, no artificial preservative, no added color. So much better than the store-bought. Awesome isn't it? What are you waiting for, let's get started. Video Recipe.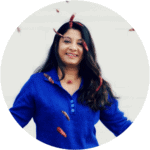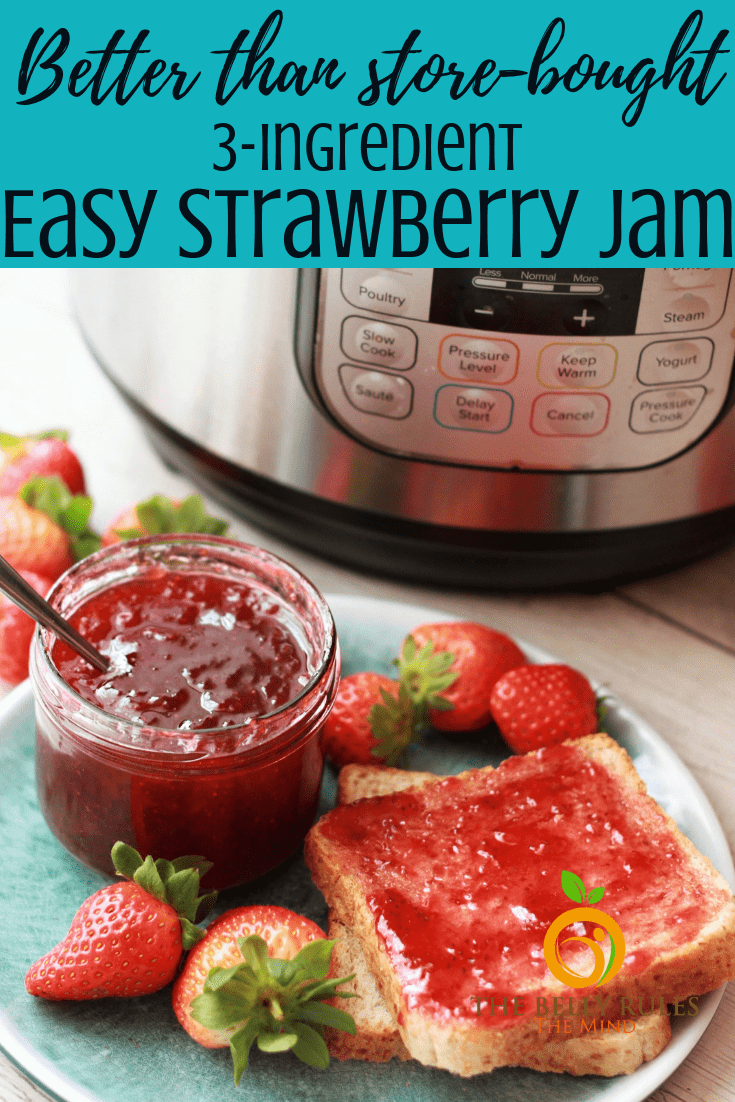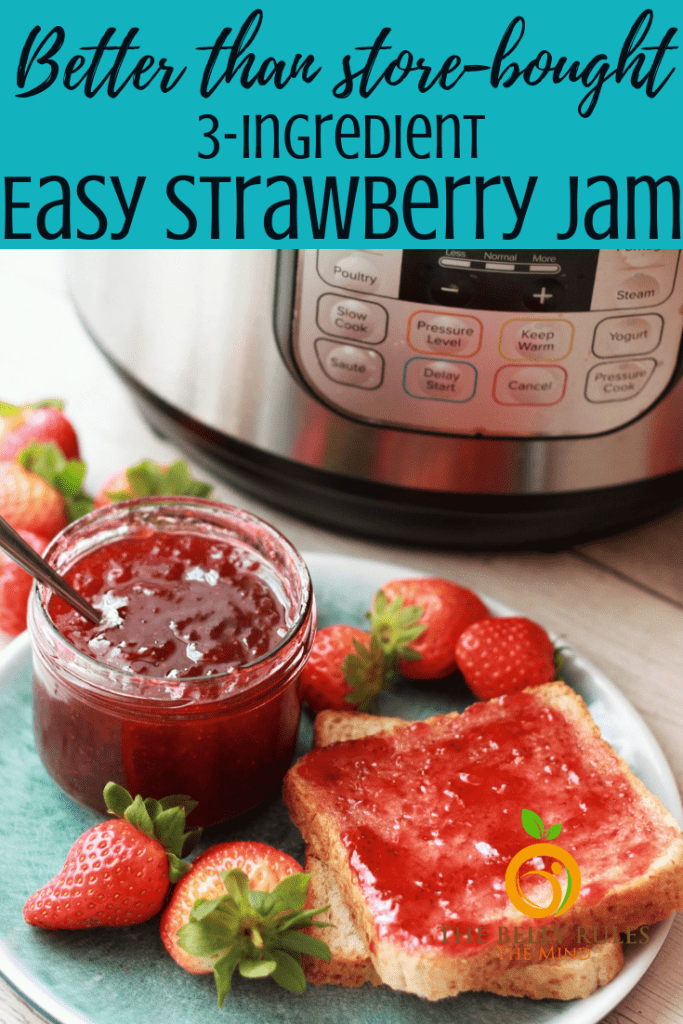 Hello all you beautiful people. Has Spring sprung for your already? We are absolutely loving the weather here in Bavaria, Germany. Bright sunny days, no more winter jackets and snow boots. We officially sprung forward into daylight over the weekend. It's so nice to see more people outdoors and with the cherry blossom trees, daffodils ans tulips blooming everywhere.
Infact we just got done booking our tickets for the Amsterdam Tulip Festival during spring break, where 7 million tulips and other flowers color the park. Super excited for that one. However what excites me even more is that the Strawberry Season is here, yay!!! Bring on the strawberry picking and all those delicious Strawberry recipes. First I start with Strawberry Jam!!!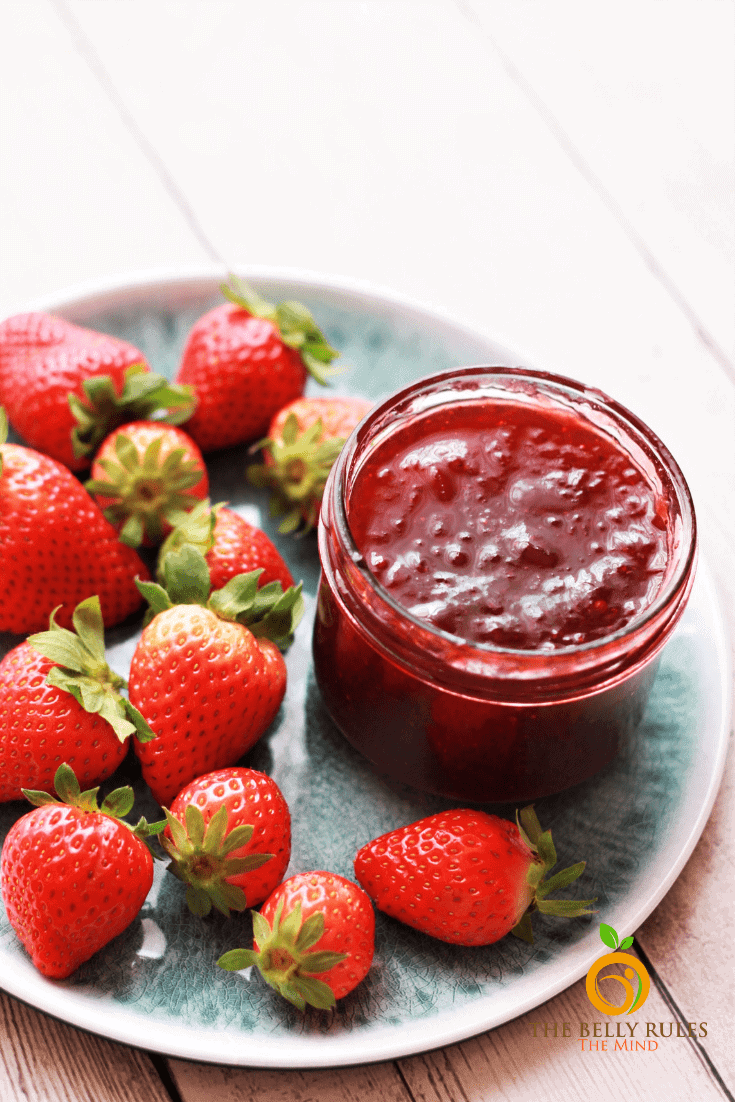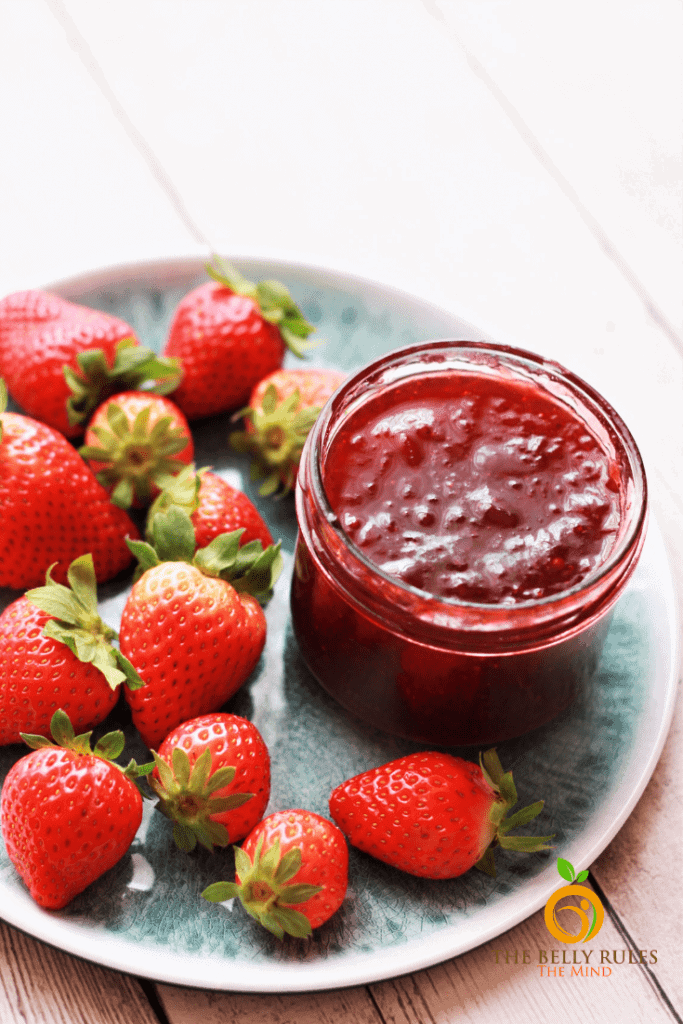 Is homemade jam better than store bought jam?
What I love about homemade Strawberry Jam is that I know what's in it. I love that I have control of the ingredients I want to use to make my jam. No artificial preservatives, sweeteners, or colors.
I like the jam to be low-sugar so I control the amount of sugar I add without compromising the texture or taste. It's so much more cost effective to make jam at home. Once you master the art of making jam you can make so many different variations and flavors of jam. The options are endless.
What's the best time to make strawberry jam?
Now, because its the Strawberry season!!! The best time to make Strawberry Jam is definitely spring April to June, when strawberries are abundant and go on sale. So here are 5 reasons to eat seasonal and buy local, to whatever extent you can.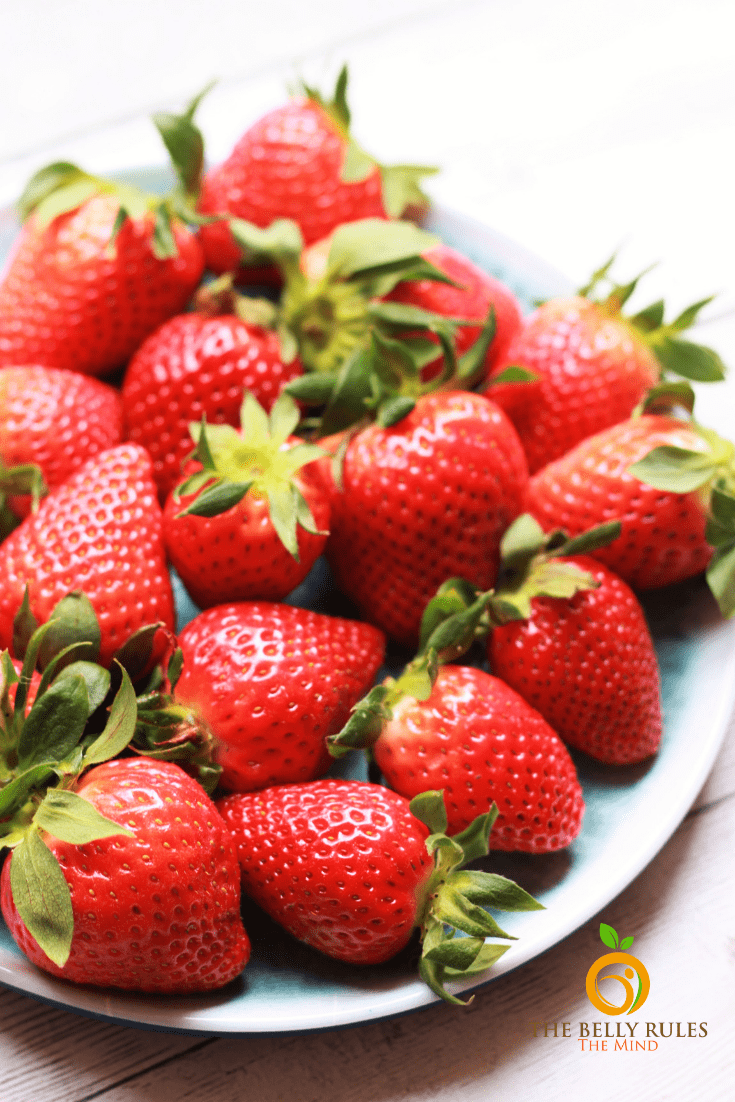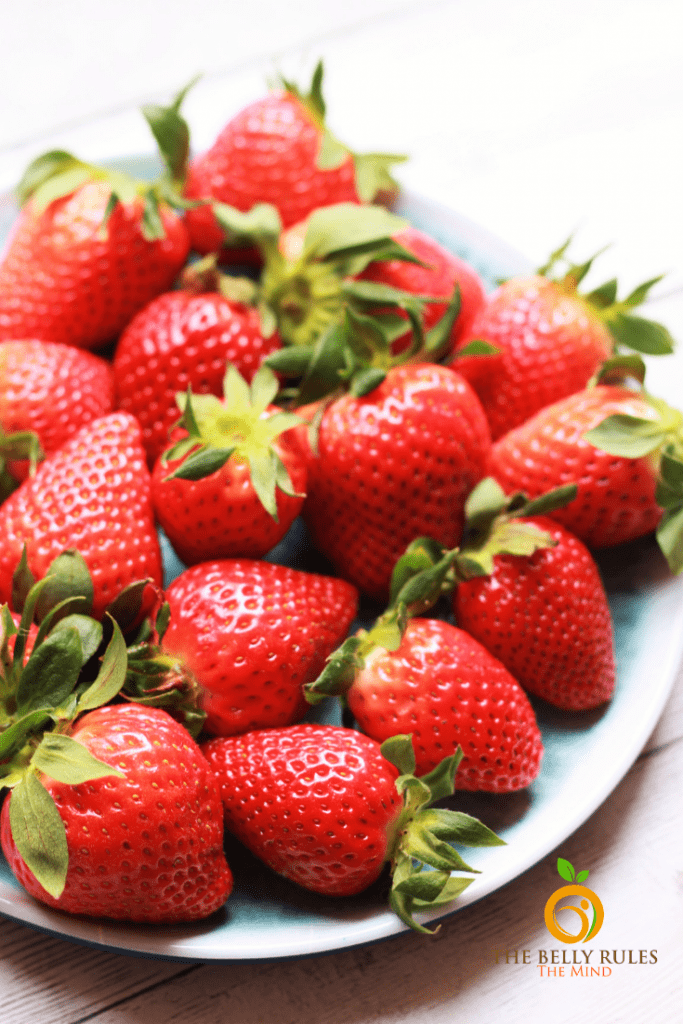 How to make strawberry jam?
Making strawberry jam is easier than you think. If you haven't tried making it at home earlier, try this strawberry jam recipe is simple and fail proof. You will never go back to buying jam from the stored ever again. I promise. All you need is three ingredients, ofcourse lots of strawberries, fresh lemon juice and sugar. No preservative, no pectic, no cornstarch, no artificial sweetener or no color. Isn't that great?
I marinate the quartered strawberries with sugar in my IP for an hour. The sugar helps draw juices from the strawberries so you don't need to add any extra water in the recipe. Then I add the lemon juice which helps balance the sugar in the jam and most importantly since lemon juice is high in pectin it give the low pectic strawberries a boost.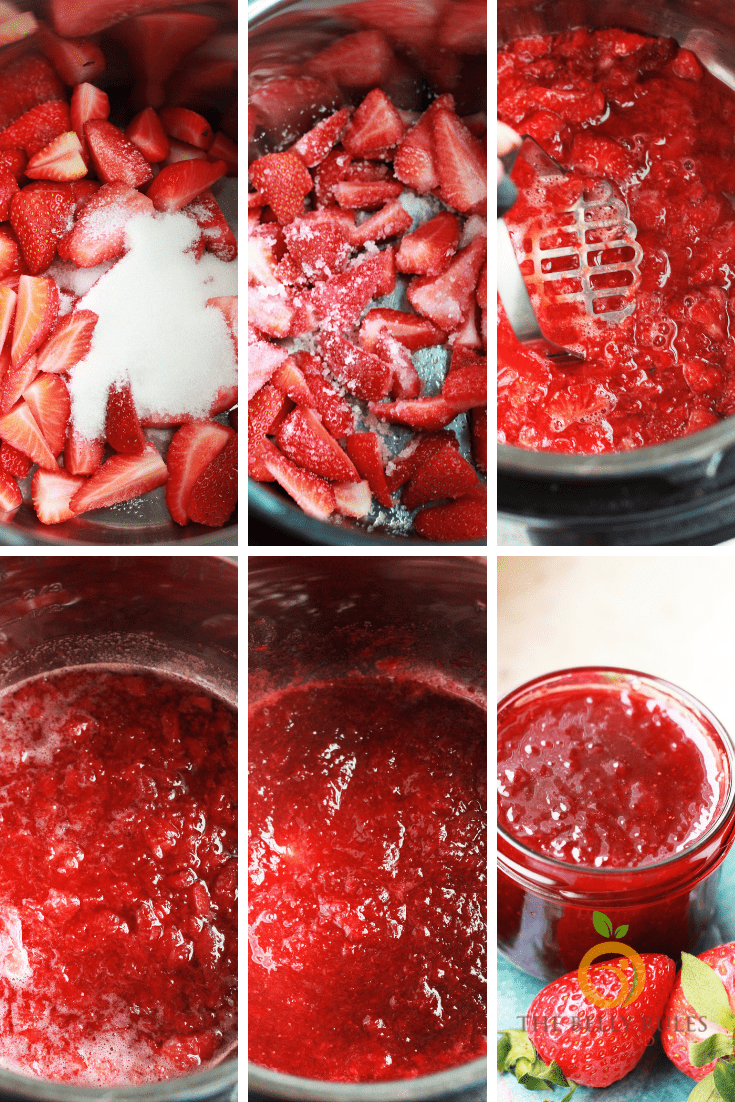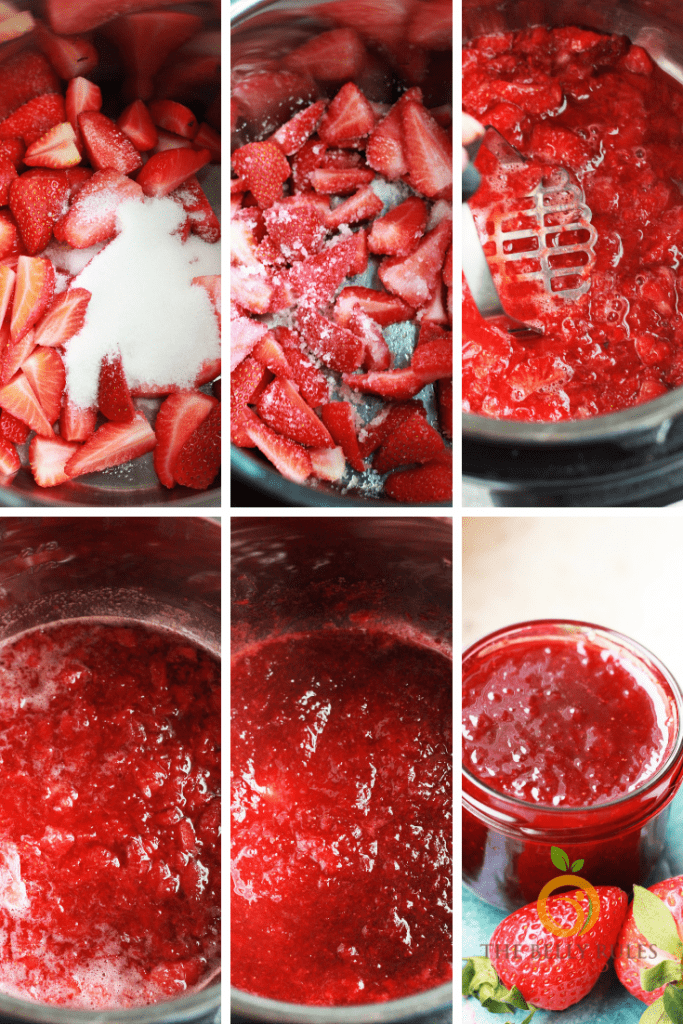 Then I just pressure cook the strawberries for a minute in my Instant Pot and let the pressure naturally release. If you don't have an Instant Pot I have shared stove top instructions in the recipe card below. Using a masher I blend the strawberries and the juice.
Lastly I thicken the mashup buy boiling it to my desired consistency and allow the mixture to cool after transferring it into containers or cans. That's all you need to do. You can find the measurements and timing in the recipe card below.
Can I use other fruits or frozen berries?
Yes, you can use frozen berries if you making the jam off season. Just make sure to defrost the berries before you use them and then just add a minute of cooking time. The rest remains the same.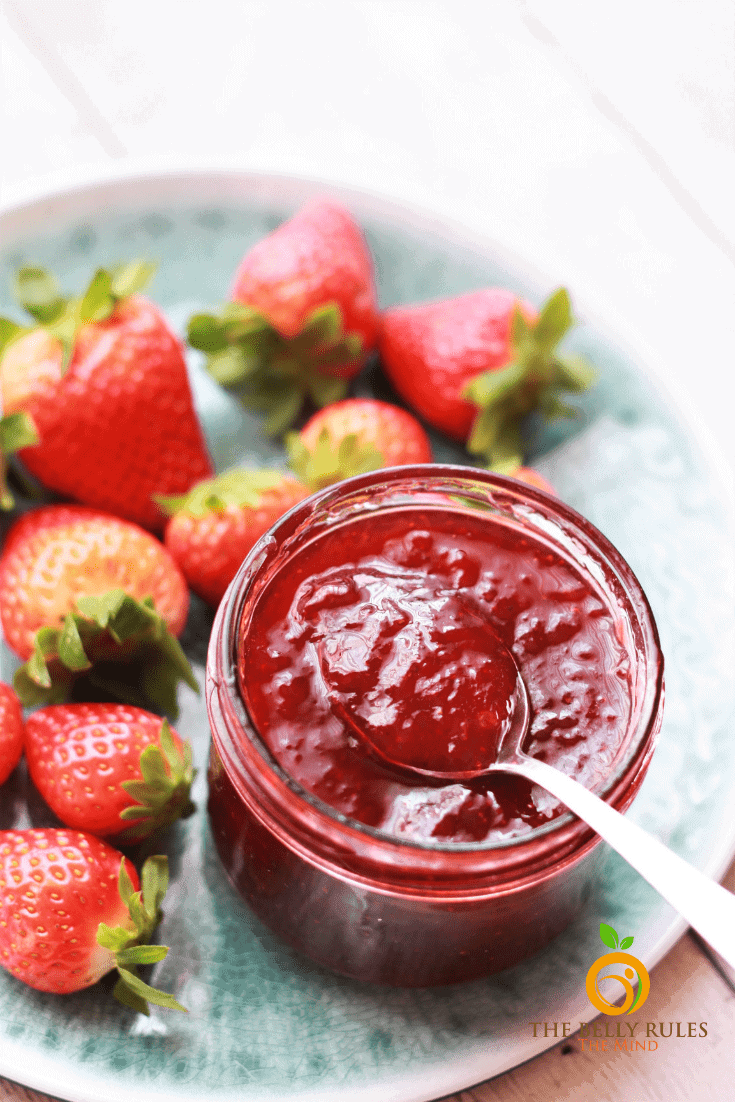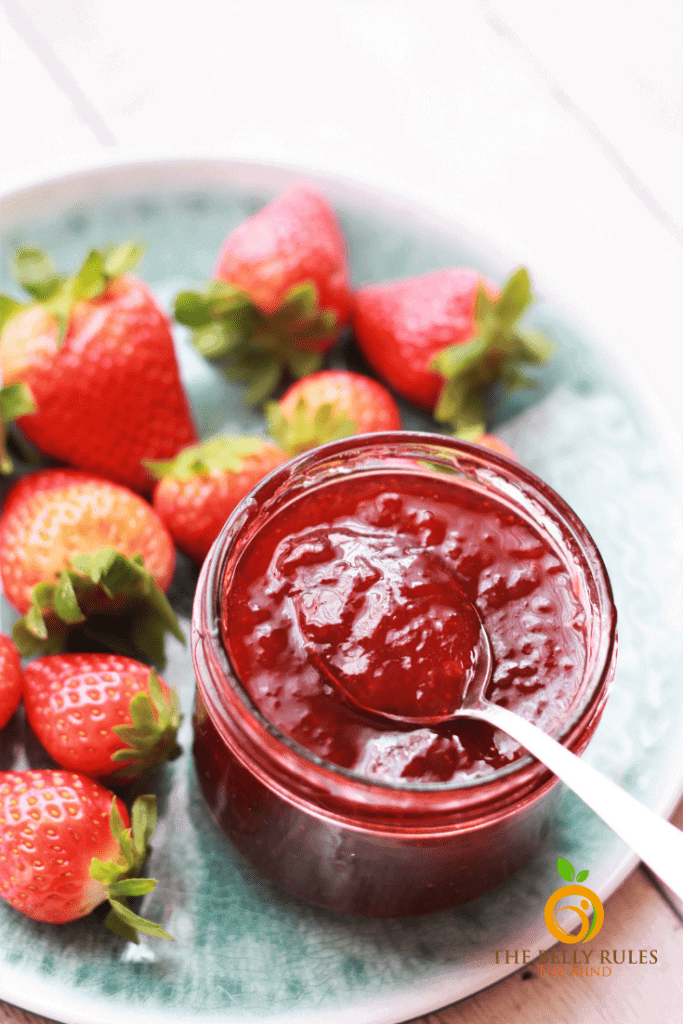 Strawberry Freezer Jam. How long does the strawberry jam last?
If you are canning correctly it would last for upto a year in the freezer. However if you are refrigerating it, then mine lasted two weeks. Ofcourse it was all gone by the end of the second week. . The reason I don't make large batches of jam is I like to try different flavors. So stay tuned for more jam recipes on the blog.
How to make jam without sugar?
I personally haven't tried this one, but apparently you can replace sugar with honey or monk fruit extract in jam recipes. If you get around trying this, please don't forget to drop in a comment below. I'd love to know how did it turn out and what were your thoughts on it?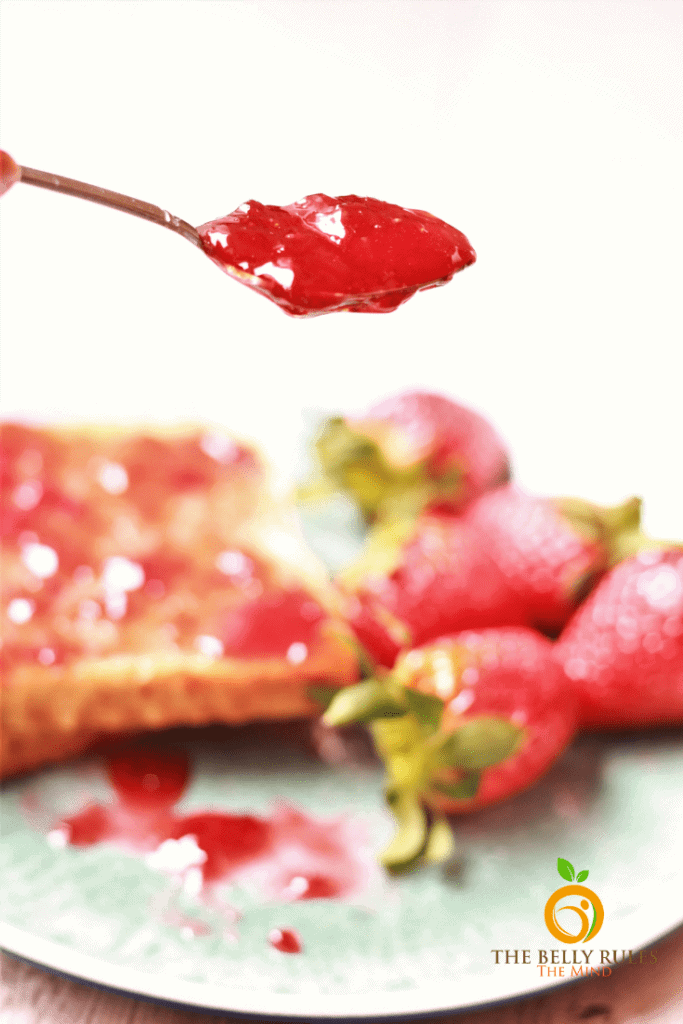 How I can thicken Jam without adding pectin or cornstarch?
I am not against adding pectic or cornstarch but if I can achieve great results with natural ingredients why add an extra processed ingredient. Citrus fruits are rich in pectin, so the freshly squeezed lemon or even orange juice does the trick. Honestly this strawberry jam came turned out to be perfect after reducing the juices by boiling and refrigerating, which also help thicken the jam.
How to can strawberry jam?
Ladle the hot jam into your hot sterilized glass jars leaving 1/2 inch of headspace. Seal the containers or jars. If you prefer, you can follow the instructions that came with your canning jars.

Ideas to use this Strawberry Jam
Ofcourse on a slice of bread or toast
Swirl it on this rice pudding
As a topping on your dessert, ice cream or custard.
Decorate your yogurt bowl
A scoop on your pancake or waffle
Fill it in your donuts
Layer your cakes
If you can think of more ideas, please feel free to leave a comment sharing your ideas.
I hope you consider trying this recipe the next time you want to make Strawberry Jam. Make sure you pin this recipe.
Indulge in your love for Indian food with Semiya Upma, Instant Pot Pav Bhaji ,Vegetable Biryani in Instant Pot . Want to save money by making things at home, try our Instant Pot Beans or Homemade Yogurt to save money. Also checkout How to cook Broccolli for kids approved brocolli recipes.
You simply cannot go wrong with this Vegetable Chow Mein Recipe.
If you are a fan of healthy eating and have just purchased an instant pot, Try out our 80+Instant Pot Vegetarian Recipes. From Soups to Pasta and from Appetizers to Desserts and everything in between.
Strawberry Jam Recipe Video
3 Ingredient Instant Pot Strawberry Jam
The easiest Strawberry Jam recipe with only 3 easy ingredients, strawberries, lemon juice and sugar. No pectin, no cornstarch, no artificial preservatives, no color. Stove-top instructions available.
Additional Time
15 minutes
Total Time
1 hour
16 minutes
Ingredients
4 cups quartered strawberries
1/2 cup granulated sugar or 1/2 cups Lakanto Powdered Monkfruit Sweetener for keto version
2 tbsp fresh lemon juice
Instructions
Instant Pot Strawberry Jam
Thoroughly wash the strawberries. Add the strawberries and sugar to the Instant Pot and stir. Allow them to marinate for an hour atleast, until the strawberries are juicy.
Add in fresh lemon juice and mix well.
Cover and lock the lip and pressure cook or use the manual button and adjust the timer to 1 minute. When the timer beeps, allow the pressure to naturally release until the float valve drops. This takes approximately 15 minutes. Then unlock the lid.
Using a potato masher or blender, blend the jam until the desired consistency.
Press the Saute button on the pot and boil for 5 minutes or until the jam reaches the desired gel state.
Skim off and discard any foam. Ladle into hot, sterilized glass containers or jars, leaving 1/2" headspace. Seal the containers or jars following the instructions that came with your canning jars)
Allow to the jam to cool and then serve. Store remaining mixture in airtight container with a tight fitting lid for upto a couple weeks in the refrigerator.
Stove Top Instructions
Keep a saucer in the in freezer before starting the jam.
Marinate the quartered strawberries and sugar for an hour in a bowl.
Tip the mixture in a preserving pan or sauce pan adding lemon juice to it.
Cook on low heat until the sugar completely dissolves.
Turn up the heat to start bubbling the jam and bring it to boil. The sugar must be completely dissolves before increasing the heat, otherwise it will be difficult for the jam to set.
Boil for about 5-10 minutes and turn of the heat.
Now spoon a little jam on one of the cold saucers. Leave for 30 seconds, then push with your finger. If the jam wrinkles and doesn't flood to fill the gap, then it is ready.
If not, turn back the heat on for a couple more minutes, and repeat the wrinkle test until ready.
Notes
and chia seeds. Mix well and let the jam cool to room temperature. As it cools, it will become thick as well. Transfer to and airtight jar and refrigerate. Use as required for up to a week..Using chia seeds you can skip the sugar and use chia seeds .Add Washing berries 
Of all the methods I have tried, a 10 minute vinegar-water bath followed by pat drying the berries has given me the best results. 1 part apple cider vinegar & 8 parts water. The pH of the vinegar does the job of killing the bacteria and removing any residue. Bonus, it also helps your berries last longer without going bad for upto a week in the refrigerator. 
I modified Martha Stewart's recipe to make this in IP.
Recommended Products
As an Amazon Associate and member of other affiliate programs, I earn from qualifying purchases.