Hi! Welcome to The Belly Rules The Mind. A vegetarian & vegan food blog where we (Anvita & Soniya) share everyday healthy recipes, products, & ingredients we use and even-you-can-do-this ideas.
Who are we?
We are moms and understand the value of our kids eating healthy. We started this journey together by connecting on Facebook. There are so many common threads between us that got us together. We learned cooking from our respective moms at an early age and understood quickly that cooking needs love and care. That is one of the reason we try making our recipes multiple times to give you complete steps, pro-tips and instructions to make you successful the first time. And most importantly, as moms, we share a lot of kid & family friendly recipes.
Our Food Philosophy
Food is an integral part of every culture, so our recipes are a fusion of easily available ingredients combined with modern cooking techniques, yet keeping them healthy and nutrient. We are Indian American moms that celebrate healthy eating and smart food choices. Our ideas and recipes embrace the best of East & West, which has helped us build a diverse palate in our kids. We love to use fresh foods to create our recipes.
Our food philosophy is that if you eat healthy, you will think healthy and feel healthy. Since healthy food doesn't have to be boring, we try to make it fun by getting our kids involved.
And finally, we strongly believe that if you eat healthy, you will think healthy and feel healthy. Afterall, healthy doesn't have to be boring. We make our food fun. Sometimes we even cook with our kids. Ingredients are the building blocks of cooking. If you use healthy ingredients and can track it back to the source, they all have a place in your diet. If you can't pronounce an ingredient on the food label, don't buy it. Recreate the recipe using fresh ingredients. Eat real foods, not chemical additives and preservatives.
So again, Welcome to The Belly Rules The Mind where our intent is not just to provide you with delicious healthy recipes, but also to make them exciting for your little ones to enjoy.
Our Favorite Cuisines
Growing up in Mumbai, we were exposed to a lot of cuisines, however our favorite ones are Indian (of course), Chinese, and Thai. We fell in love with Mexican, American and Mediterranean food while living in the USA. We love baking, and using our air fryers and electric pressure cookers to the fullest for almost everything. We have healthy recipes from Pasta to Salads, Appetizers to Desserts and everything in between.
Like, Follow and Subscribe
Come and Join our journey of providing healthy recipes on
Check out our Pinterest boards for all the healthy eating inspiration you'll ever need.
For an unending buffet of healthy photographed food, follow us on Instagram.
Want to work with us ?
Email us directly at [email protected] for all queries.
Our Most Loved Recipes Shared more than 20K times on various social channels
You would love our favorite recipes
Hi, I am Anvita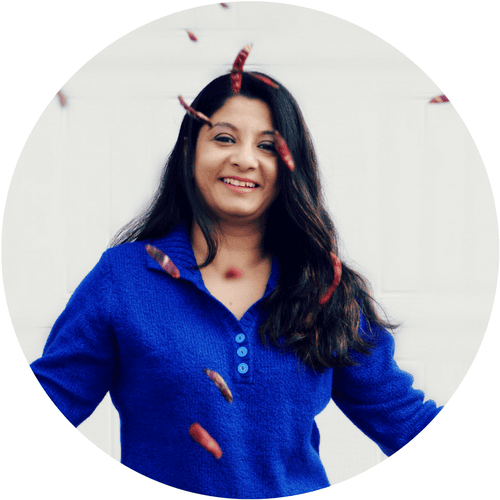 Hi, I am Anvita, the founder, author, photographer, cook and one of the voices behind The Belly Rules The Mind. I hail from India but I have spent the last 15 years of my life living abroad in countries like Australia, United States and my current home is Germany. We are a family of three, my husband often referred to as Dr.Mystery on the blog and our son referred as Little A, who isn't little anymore but 7 years old and myself. We love to travel and have realized that no matter where are adventures take us, local food is an integral part to widen our culinary experiences. So you will see all me sharing not just Indian recipes but recipes that we have enjoyed from different countries.
Although I have been blogging for about a decade, this initiative is to commemorate my deep appreciation of living a healthy life, making smart food choices and thereby leading healthy happy lives.
Ever since I stepped into motherhood, I was alert of everything that made into my system; reminding myself before every morsel how paramount it is to bring a healthy child into this world. It only grew from there and is now something I have become very passionate about.
I have come to realize the importance of setting kids onto the road to health and wellness is by aligning their perception of food with the direction of making intelligent choices that will consequence in a healthy life and a perceptive individual. In an attempt to eat healthy food, I started eliminating a lot of the junk food and food that came with unwanted chemical ingredients. I started making healthier choices. I also realized that healthy food didn't have to be boring. I started to believe that "We are what we eat". It is not for nothing that they say health is wealth.
Hi, I am Soniya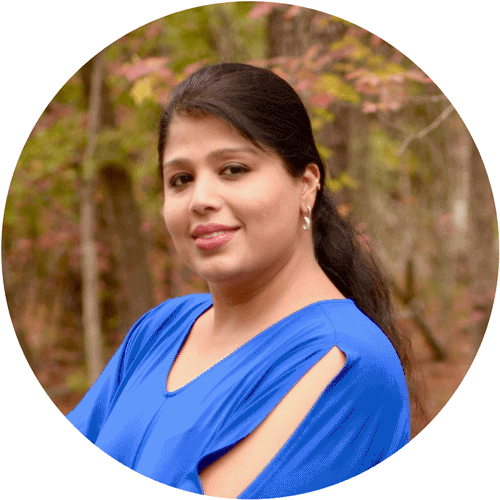 Hello, I am Soniya, the cofounder, author, cook and photographer of The Belly Rules The Mind. I am a mother of 2 energetic boys, referred to as R2 (11-year-old) and R3 (6-year-old) on the blog. In case you are wondering who is R1, well that is my husband. We (my hubby and me) were born, bought up and spoiled in Mumbai, India. We say spoiled, as we had multiple eating choices ranging from yummy street food to multi-cuisine restaurants and we became very picky about what we like and what we don't. Traditionally Punjabis are from the northern part of India. We belong to a Punjabi family where mornings usually begin with a "Paratha" and end with a delicious meal to satisfy your sweet tooth, however leading a healthy lifestyle was imbibed in us by our parents as they themselves realized it pretty early in their lives and ensured that we also try and lead the same.
The Belly Rules The Mind Family