Hi! Welcome to The Belly Rules The Mind. A vegetarian & vegan food blog where we (Anvita & Soniya) share everyday healthy-ish recipes, some occasional treats, and even-you-can-do-this ideas. We believe consistency is important. So 80% of the times we use proteins, whole grain, veggies, fruits and healthy fats in our recipes. We fill the remaining 20% with our occasional treats. Thus we believe that the Belly Rules The Mind.
About The Belly Rules the Mind

Our Food Philosophy
Healthy means different to different people and we recognize that. Our version of healthy living is eating real food that is cooked from scratch and free of added chemicals and preservatives. Cooking from scratch gives you the option of portion control, using good quality ingredients and less sugar and salt.

Our recipes are built on these principles. Here you will find real food recipes made from scratch from easily available, nutritious ingredients.

We love preparing tasty, wholesome food with modern cooking techniques. Our recipes also embrace our background as Indian American moms, fusing together the best flavors of East and West. This has allowed us to build a diverse palate in our kids.

On The Belly Rules the Mind, you will find:
Vegetarian and vegan Instant Pot recipes

Indian Instant Pot recipes

Instant Pot dessert recipes

Healthy Air Fryer recipes

Family friendly vegetarian meals and snacks made with health and wellness in mind

Fusion recipes

Vegetarian Chinese and Thai recipes

Delicious and wholesome baked goods

Easy appetizers

Kid friendly snack ideas
So again, Welcome to The Belly Rules The Mind where our intent is not just to provide you with delicious healthy recipes, but also to make them exciting for your little ones to enjoy.
Our Favorite Cuisines
Growing up in Mumbai, we were exposed to a lot of cuisines. Our favorite foods to cook and eat are:
Indian

Chinese

Thai

Mexican

American

Mediterranean
You will find all those and more on this site!
About the voices of The Belly Rules the Mind
Hi, I am Anvita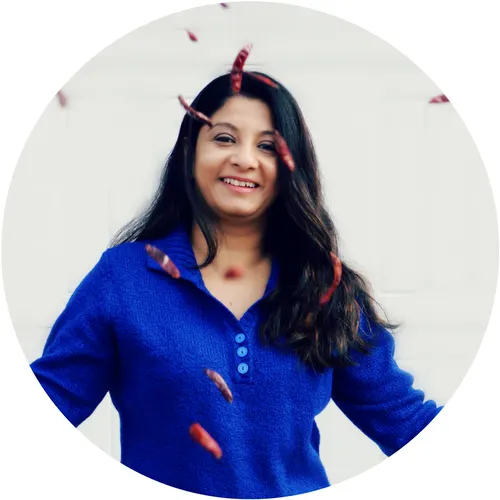 Hi! I'm Anvita, the founder of The Belly Rules The Mind. I was born and raised in India but now I reside in the United States. I love to travel and experience different cultures and cuisines. Having lived in different countries across the globe like, India, Australia, Germany and United States has taught to enjoy and appreciate culinary experiences. I believe that food brings people together.
I'm a happily married mom. I often refer to my husband as Dr.Mystery on the blog and our son as Little A. Granted, at nearly 9, he's not so little anymore!

We all love to travel, explore and learn about different countries and cultures. No matter where our adventures take us, local food is an integral part to widen our culinary experiences. So you will see all me sharing global recipes that we have enjoyed from many different countries during our travel.
Hi, I am Soniya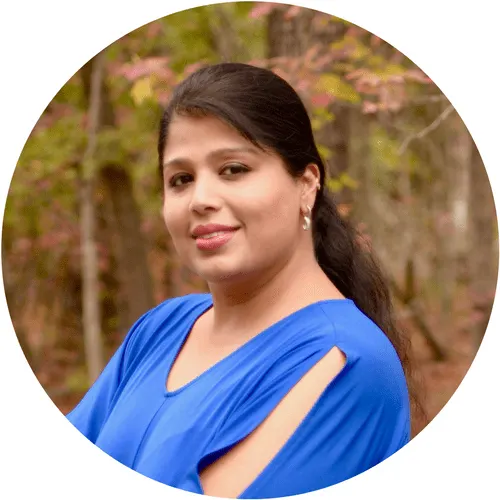 Hello, I am Soniya, the cofounder of The Belly Rules The Mind.

I am a mother of 2 energetic boys, referred to as R2 (14-year-old) and R3 (9-year-old) on the blog. In case you are wondering who is R1, well that is my husband.

My hubby and I were born in Mumbai, India, where we were spoiled by the wealth of food choices available to us. We could enjoy everything from yummy street food to multi-cuisine restaurants and we became very picky about what we like and what we don't.

R1 and I both grew up in a Punjabi family where mornings usually begin with a "Paratha'' and end with a delicious meal to satisfy your sweet tooth. Despite this, our parents taught us the value of leading a healthy lifestyle. We also try to do the same with our children.
The Belly Rules the Mind Family
After meeting in 2016 thanks to social media and our shared love of healthy, delicious food that we could feed to our families, we decided to team up. We really enjoyed working together and there has been no looking back!

Now, we are one team and our husbands and kids are involved in the blog too. Anvita's husband, Dr.Mystery, takes care of the financial aspects of the blog and Soniya's husband, R1, handles all the technical aspects. This lets us focus on creating and testing new recipes to share with you!

The kids act as our kitchen helpers and recipe testers. Little A loves to help bake breads and make Dal Tadka and rice. R2 loves to help make almost any Asian dish. And R3 is our little foodie and the one who gives every recipe the ultimate stamp of approval.
Our Favorite Recipes
Each member of TBRTM family has their own favorite recipes from the site. If you are looking for a place to start, try one of our favorites!

Anvita's favorite recipes are:
Dr.Mystery loves:
Little A loves
Soniya's favorites are all Thai dishes. She loves:
R1 loves:

R2 's favorite recipes are:
R3 adores:
Like, Follow and Subscribe
Come and join us on our journey of healthy, mindful eating on Facebook.

Check out our Pinterest boards for all the healthy eating inspiration you'll ever need.
For an unending buffet of healthy photographed food, follow us on Instagram.
Want to work with us?
Email us directly at [email protected] for all queries.