What is the first thought that comes to your mind when you think of Indian food? I am sure it's some kind of curried dish, be it Chickpeas or Chicken Tikka Masala or curried Indian Cottage Cheese to name a few. Indian curries became known to the world for their aromas, flavors & rich taste. Different kinds of curries are made across the various states of India. North Indian curries are different from the South Indian Curries which are different from the curries found in the Eastern and Western parts of India. A lot of folks think making Indian curries is an elaborate process with a lot of ingredients, but honestly it's not if you just have the dry ingredients. Today I will share with you my goto curry recipe. which is ready in 30 minutes.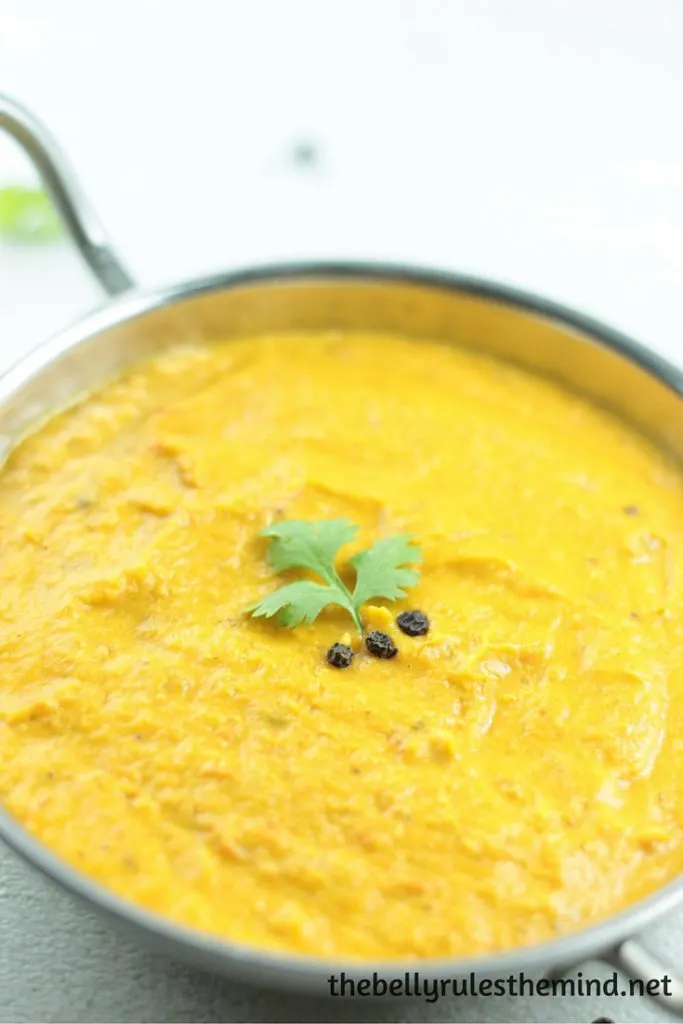 What I love about ts curry is that it's restaurant style, thick, creamy & loaded with flavors but without all the extra calories. A lot of recipes require you to add cream, yogurt, coconut milk or nuts to thicken the gravy, however I keep my curry lite and healthy without compromising on the flavors. My curry is dairy free, gluten free & vegan. Is that really possible, you wonder??? Yes, it is absolutely possible!!! You are going to love the sweet, spicky and tangy flavors of this curry. The best part is that it is ready in just 30 minutes.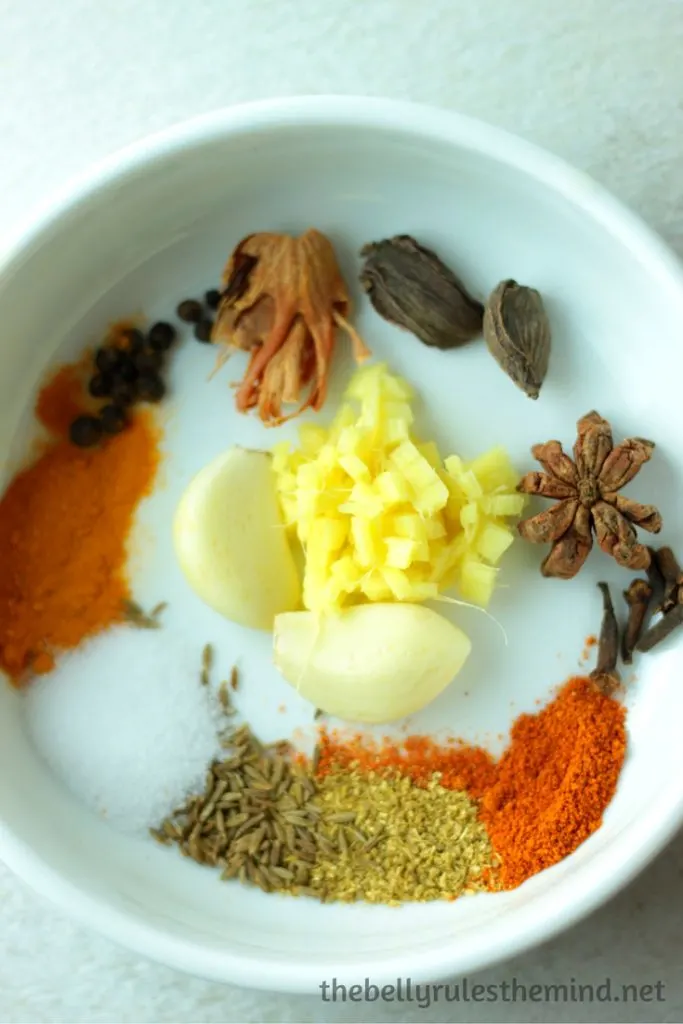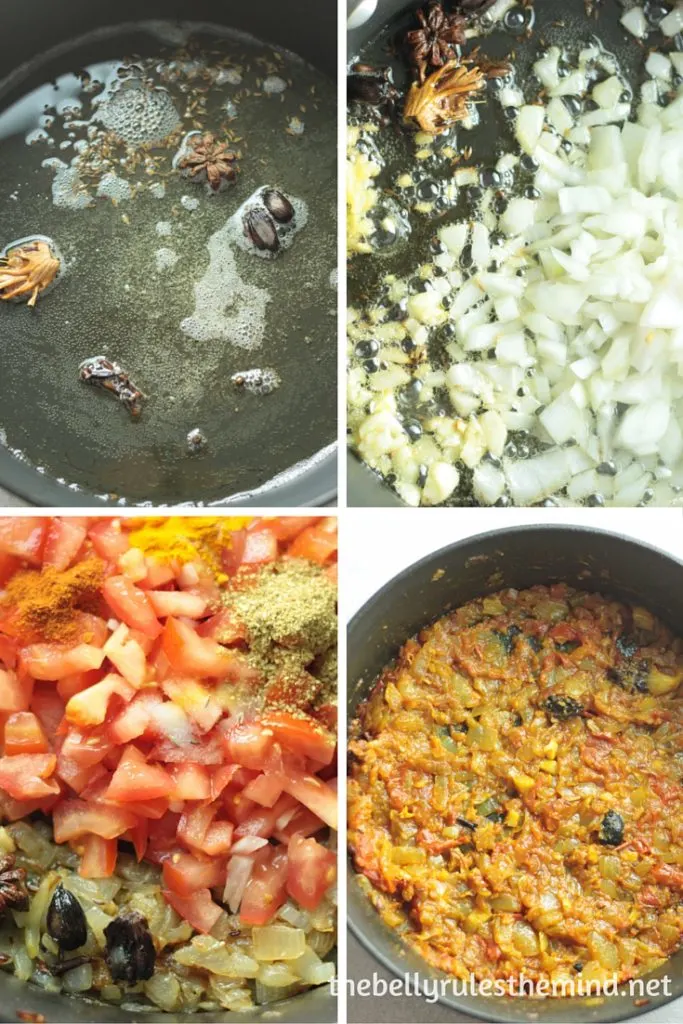 Although I make other curries too, but at any given point in time, I always have this curry stocked in my freezer. It surely comes in handy when I have unexpected guests or when I am on a time crunch and I didn't work on my meal plan that week. On such days, this curry is my savior. I just thaw the curry, toss in some veggies, paneer, koftas (meatballs) or protein of your choice and voila dinner is ready. Goes so well with Basmati rice or Indian flatbreads.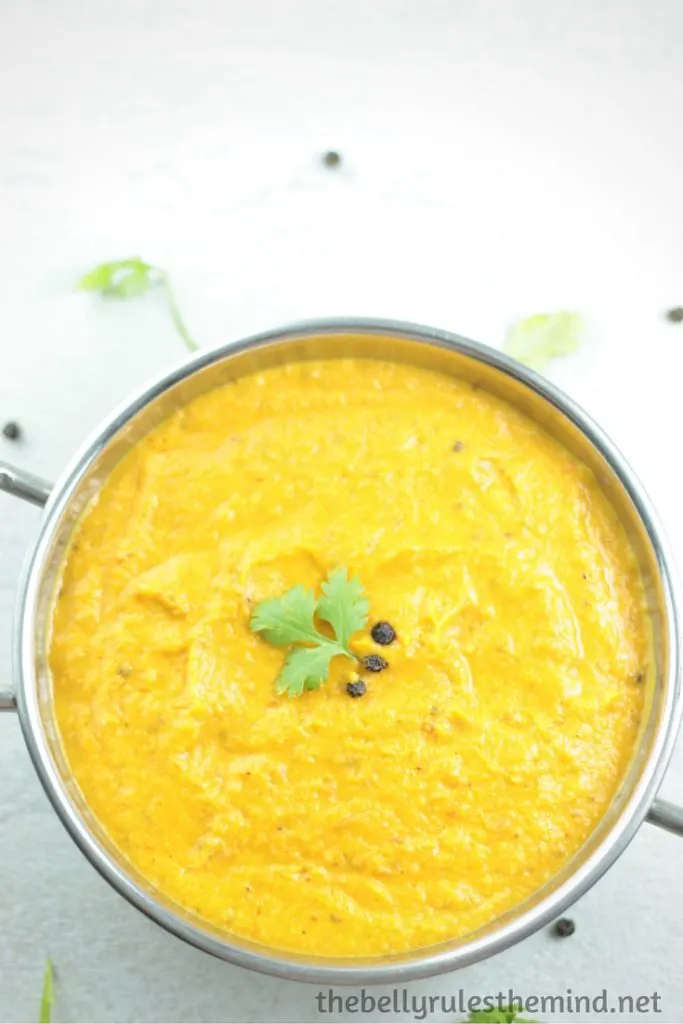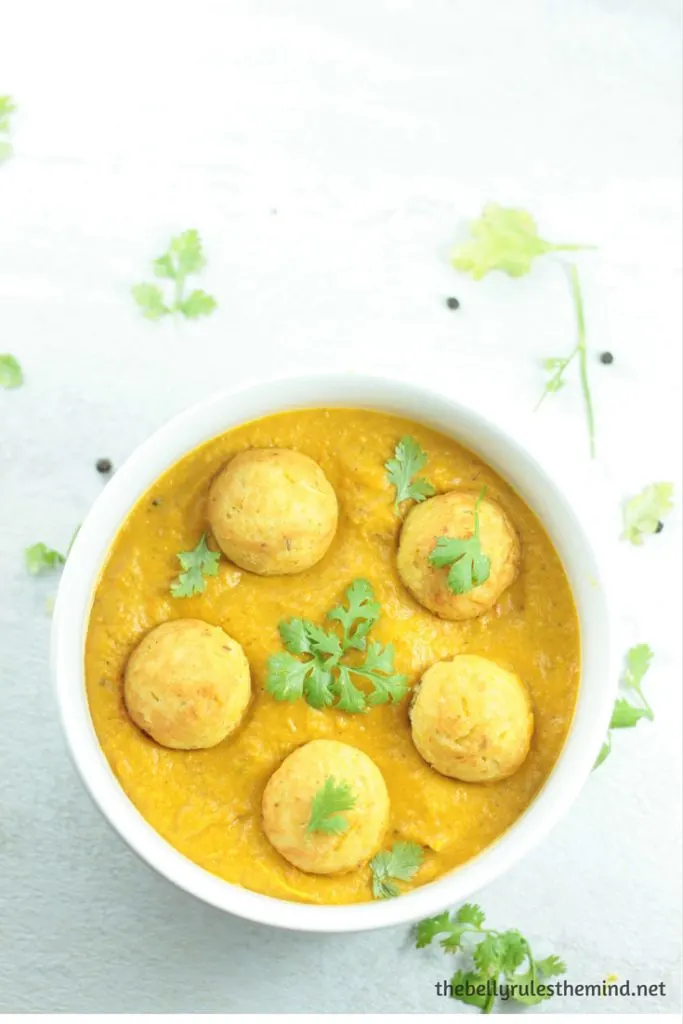 I recently used this curry with Lauki / Squash Koftas which turned out to be so delicious. I am a lover of curry so I keep making different permutations and combinations. A wide variety of veggies go well with this curry too, like cauliflower, peas, carrots, potatoes, bell peppers, onions, zucchini & broccoli.
Do you have a favorite curry? Tell us about it by leaving us a comment. If you know of someone who will enjoy this recipe, please feel free to share it with me and spread the love :)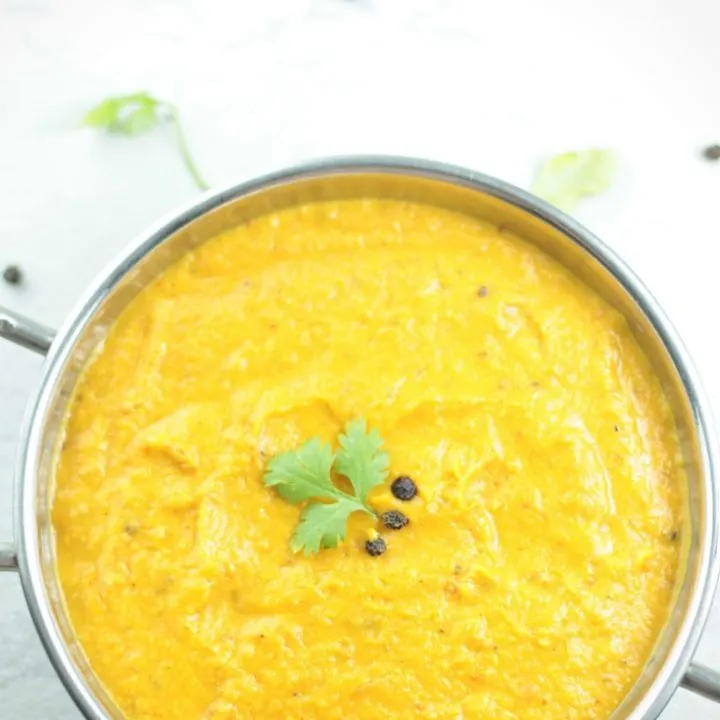 30 Minute Indian Masala Curry
Instructions
Chop the onions, tomatoes, garlic and ginger and keep aside.
Heat oil in a pan and temper it with asafoetida, cumin seeds, cloves, star anise, mace, black cardamoms & peppercorns.
Add the onions, ginger, garlic, salt and cook until the onions turn translucent.
Add tomatoes, paprika, coriander powder, turmeric cook until the oil starts separating.
Remove the black cardamoms, star anise and mace from the mixture.
Add mixture to a blender and make a smooth puree out of it, add a couple table spoons of water if required.
If you are making a larger batch and would like to store it, you can store the mixture in containers and freeze it at this point.
If you are making a curry, add in your veggies & protein at this point. If adding koftas or meatballs add them once the curry is completely cooked.
You can dilute the curry with water to your desired consistency. If you like it thick and creamy you can just add a couple tablespoons of water or if you would like it to be like the consistency of a sauce then double the water and bring it to boil.
Garnish with cilantro and serve warm
Products Used