I love making take-out recipes at home. One of our favorite cuisine is Asian....Love it !! This Burnt Garlic & Cilantro is one of the easiest recipes I have ever made.It's a versatile recipe as it requires a few ingredients. Let me share a secret.. it is a PERFECT way to clean-out-the-fridge type meal :) I am not kidding !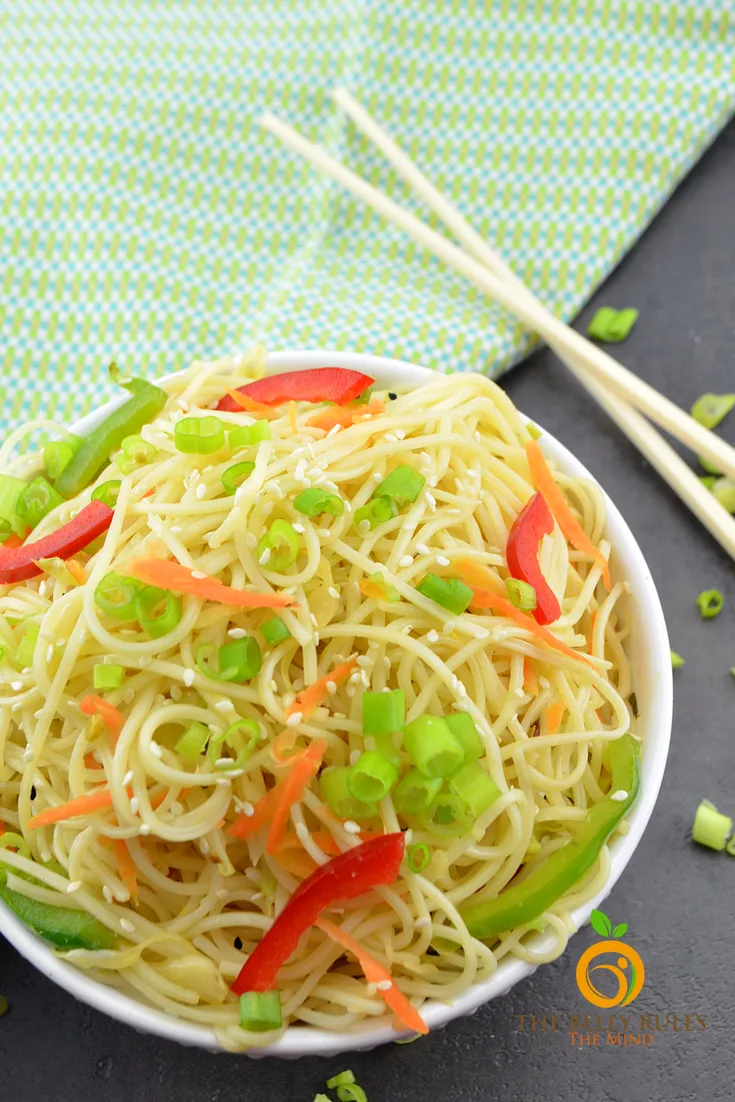 Also you know exactly what's going into your dish, and the homemade versions are ALWAYS better . Best of all, you can make this in less than 30 minutes...now how easy is that?
My whole family loves it and it will even entice your little picky eaters. Perfect Noodles for making this recipe was hard for me to find. In India Ching's brand works fine, however in US, it took me few months with lots of trial and error :( But finally found a good brand in US that you can find it in our local asian store.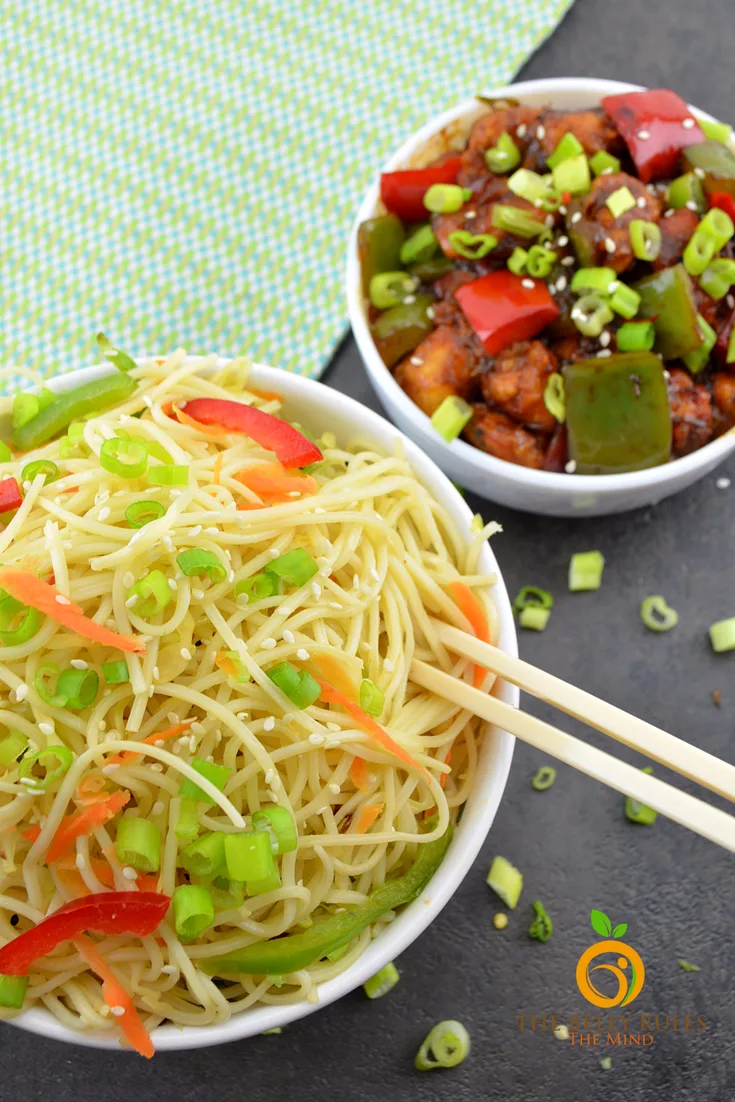 This noodle recipe makes a quick and easy meal or filling side dish! Together with Cilantro, crunchy vegetables and burnt garlic lends an exciting touch to perfectly cooked Noodles. Serve the Burnt Garlic & Cilantro Noodles, with your favorite side, for an experience that will be remembered for long longtime . Try our Paneer Or Tofu In burnt garlic sauce you will love it :)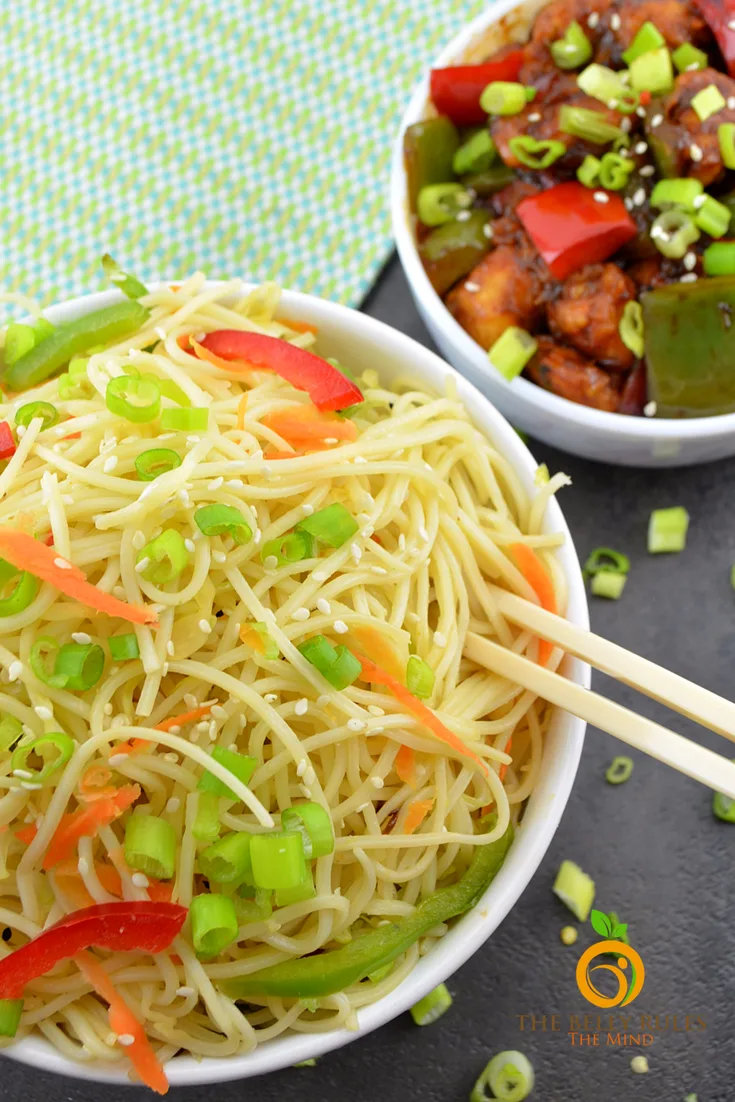 Whenever I have Chinese, there is always an order of noodles to go with it if I'm around. There is just something so comforting about those noodles and vegetables that I just love.
So, just in case you have a craving for Chinese as much as I do from time to time, here's my Burnt garlic & cilantro recipe. It really couldn't be simpler and I really like it more than the take-out version!
Burnt Garlic & Cilantro Noodles
Ingredients
1 pack noodles/boiled
1 tablespoon olive oil
1 big garlic pod/peeled
2 cups cabbage/ sliced(I used Purple)
1 green bell pepper/julienned
1 carrot/ julienned
1 Onion/ sliced thinly
1 medium bunch Cilantro
1 bunch green onion/
1 tablespoon vinegar
2 green chillies(adjust according to your spice level)
1 tablespoon Freshly crushed black pepper
salt to taste
Instructions
In a large pot of boiling water, cook noodles according to package instructions, drain well.
Make a paste of garlic, green chillies & cilantro in a food processor .
Heat olive oil in a large skillet or wok over medium high heat.
Add crushed garlic+Cilantro+green onion+green chillies, cook it till you see the garlic get light golden brown .
Add in the Cabbage, bell pepper,Onion and carrot.
Cook, stirring frequently, until tender, about 3-4 minutes.
Stir in noodles and Vinegar ,salt & freshly crushed black pepper and gently toss to combine.
Serve immediately with your favorite side . I served it with Appechurian in (Manchurian made in Appe pan ) gravy ???? Slurp Slurp.