Give your homemade lemonade a crisp refreshing twist and enjoy the fresh flavors of spring with this delicious Cucumber Basil Lemonade
Spring has finally sprung here in North Carolina. Warmer days means more outdoor time, spring season get togethers and parties, and refreshing seasonal flavors. I am so glad that finally it's time to put the bulky winter clothing aside and enjoy lighter fabrics, just like light food and drinks in spring. Say bye to the soups and a warm welcome to salads and coolers. I don't know about you, but I like to keep things simple this time of the year, just so that I can spend more quality time with my family. So let me tell you, this spring you will see a lot of cool, light and refreshing recipes on the blog. I'd like to start with this delicious Cucumber Basil Lemonade which is great for anytime of the day. It's mild, sweet, tangy, slightly peppery and full of aroma and flavors. Check out the simplicity of this drink in the video below.
So the last couple days have been super crazy. We have been busy redoing Little A's bedroom. He has outgrown the cars and Thomas and his latest craze is superheros and transformers. He also wanted a bunk bed in his room so we could make the lower half of the bed into his little man cave with his batman caves, jail and superman's fortress. Phew!!! Ofcourse we wanted optimize his storage so we were interested in better storage solution with a decent study table etc and as he will start kindergarten this year. So it's a couple long days of back to back furniture hunt from morning till evening and then finally we got his bunk bed from Ikea (he specifically wanted that one) and assembled it yesterday. Honestly it's been a pretty exhaustive weekend, but we are glad we finished this project timely as we don't have to spend another spring weekend taking care of it. So ofcourse last evening before little A got back from school, I just wanted to put my feet up and relax. Honestly I was drained off, but I didn't want to take away his excitement from him so I just wanted to freshen up before he came back. I didn't want to do anything fancy. All I wanted was a minimalist drink that I could enjoy in my patio with a few minutes of solitude. So I decided to make myself and Dr.Mystery a Cucumber Basil Lemonade using the cool chopped basil cubes by Dorot.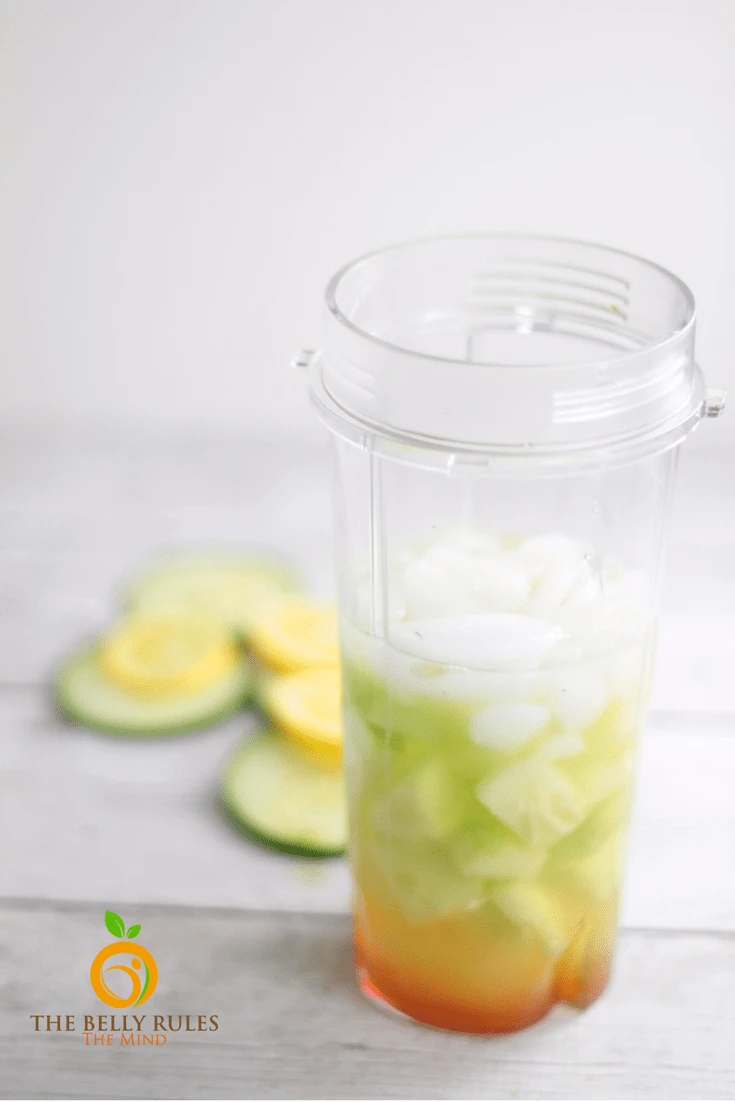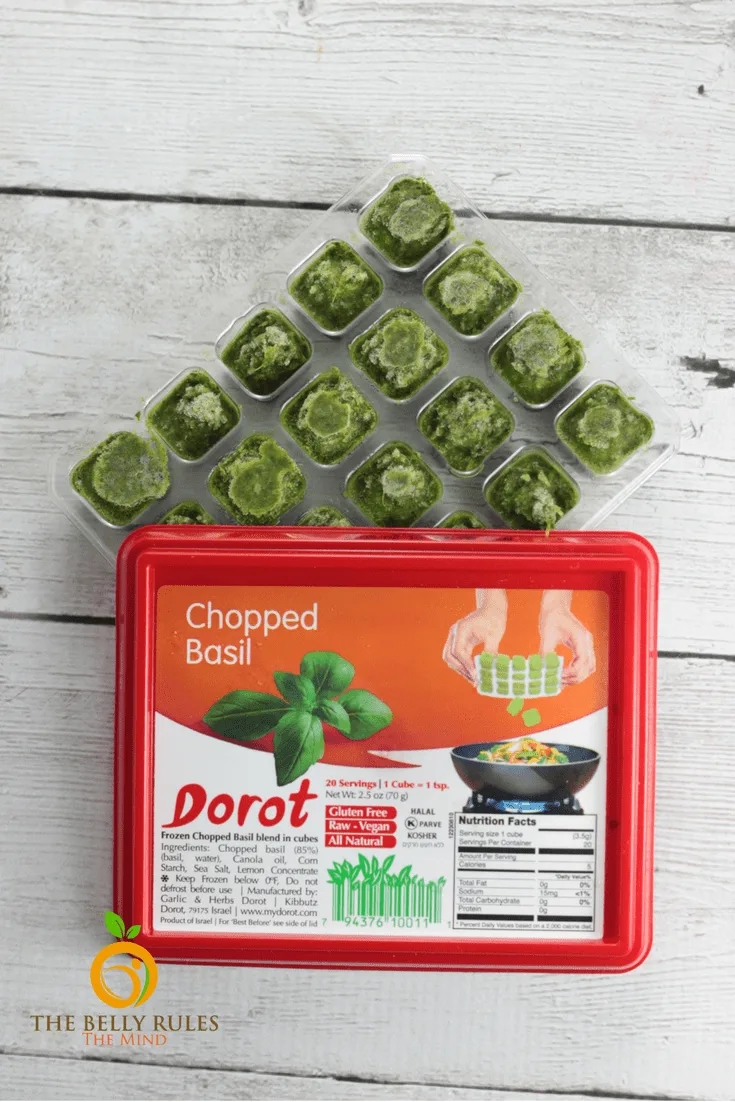 I recently found out about Dorot. An innovative alternative to fresh herbs when you don't want to deal with prepping, washing, chopping and peeling herbs. These herb cubes are frozen into super convenient trays at their peak freshness within 90 minutes of harvest. I loved the aroma when I opened my tray of chopped basil.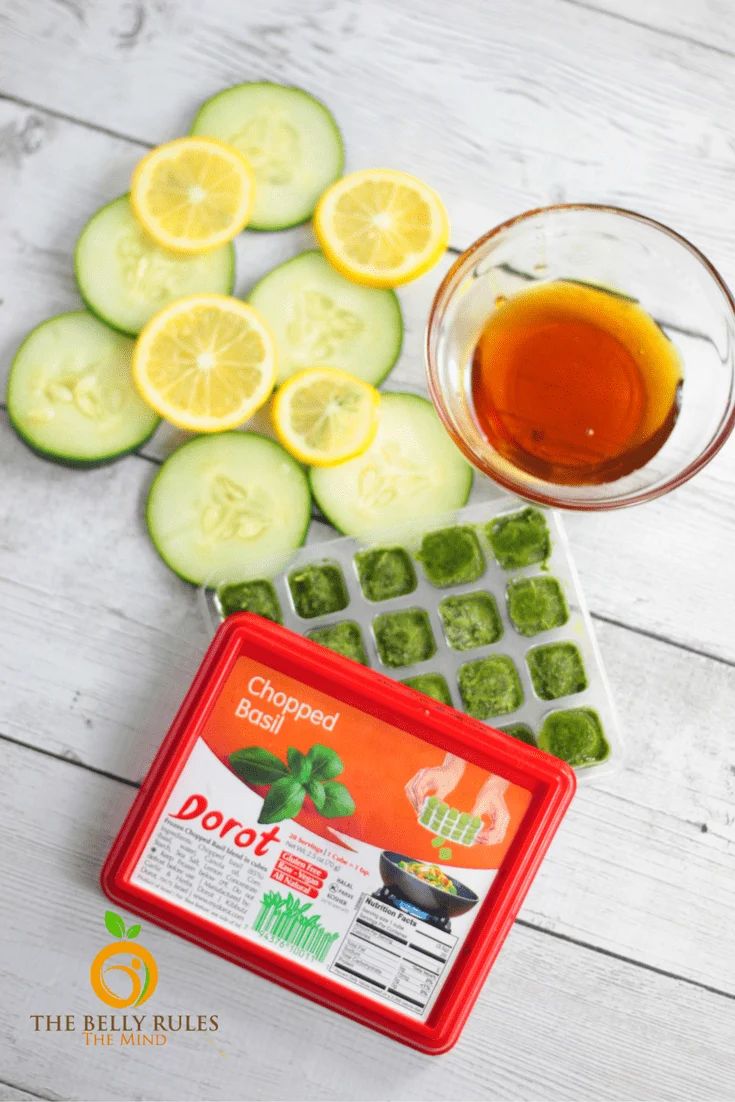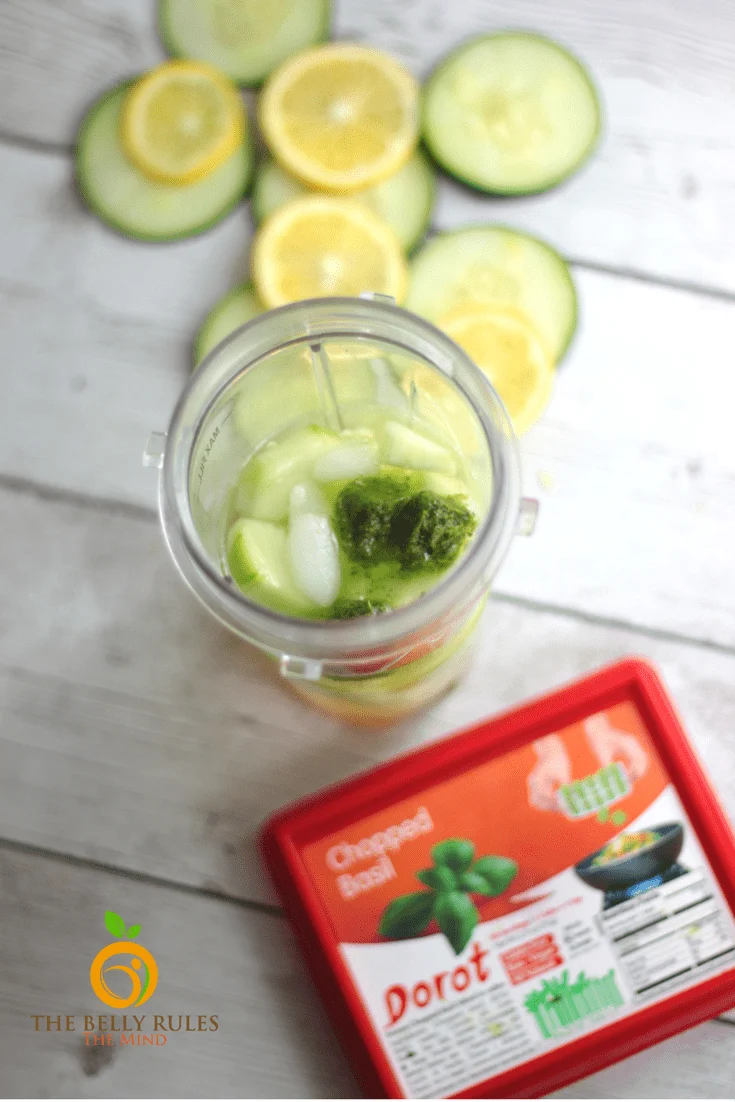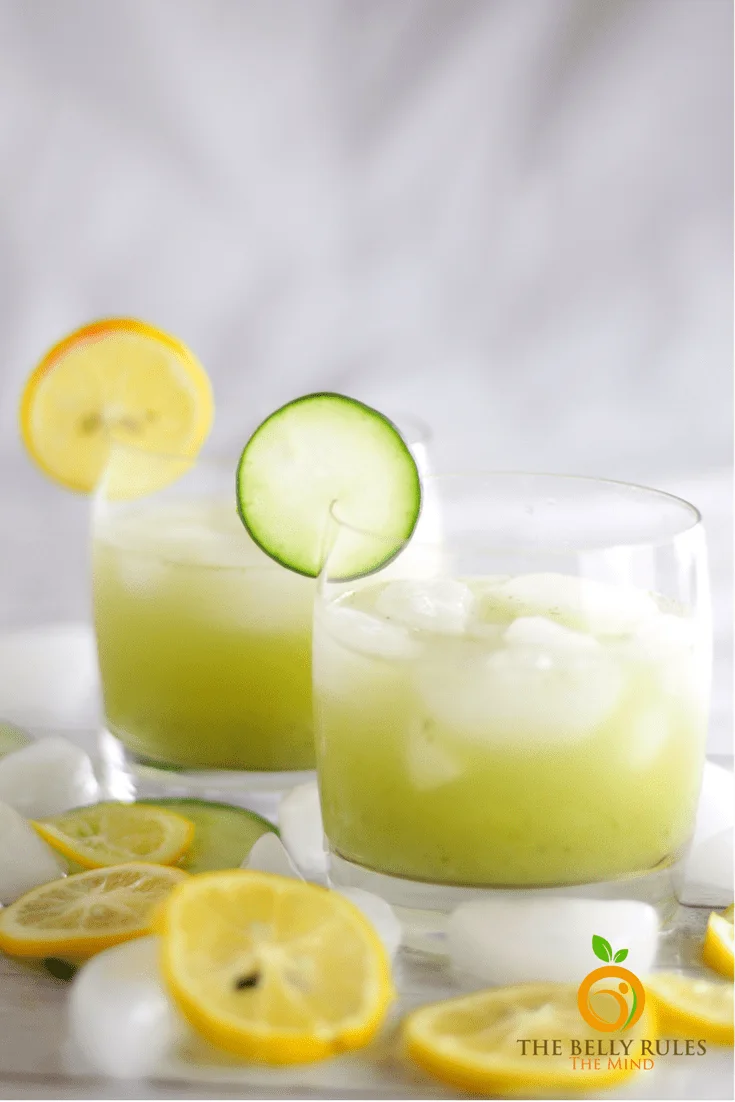 So this time of the year often produce goes bad quicker than in winters right? To top it all I have a tendency to always stock up on herbs as Indian cooking isn't complete without the use of herbs and spices. So often times I buy in excess and if I haven't used them timely they start rotting. So what I love about Dorot is that these cubes are perfect amount of herbs that can be used without any waste age. No more leftovers or rotting in my refrigerator. I also like the fact that Dorot is Gluten Free, Raw-Vegan and all natural. The ingredients are minimalist compared to some other brands where I can't even correctly pronounce the ingredients. Click the link to find out more about Dorot and their products, head to your nearest health store. I got mine from Trader Joe's, it's available in the frozen vegetables section and it's bright red packaging is sure to catch your eye.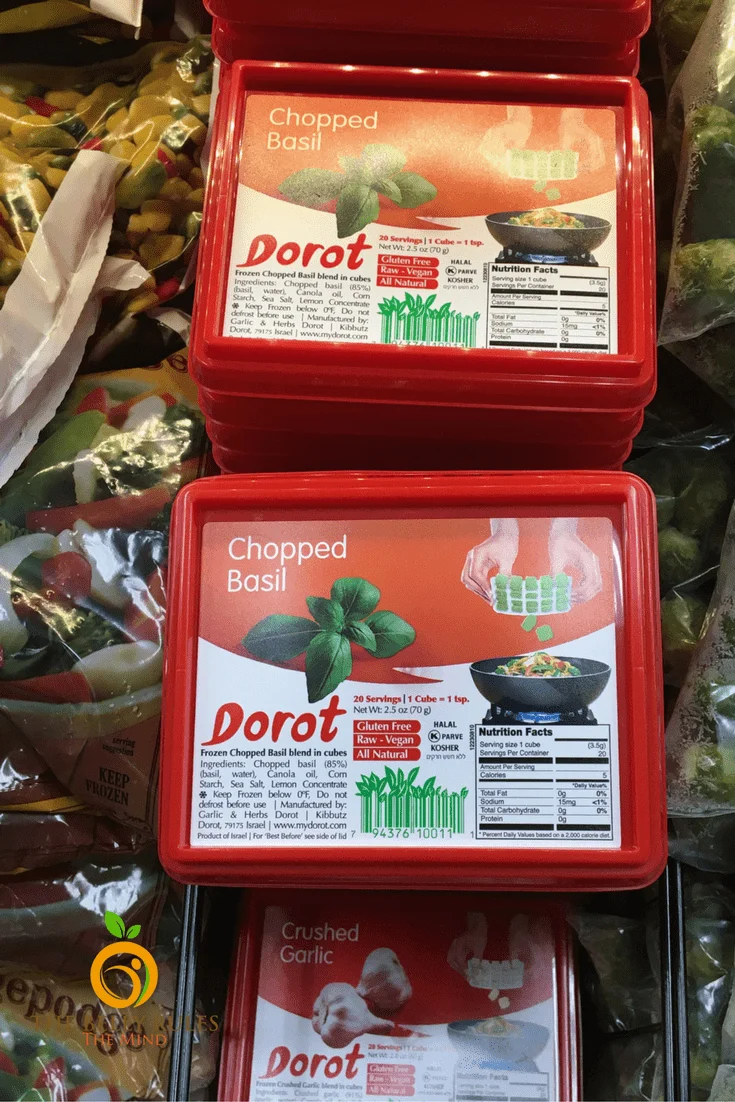 So are you picturing your lounge chair to enjoy this spring / summer cooler with great flavors & without preparation or clean up? Cheers!!! Have you tried Dorot products before? If you haven't check them out here.If you try this recipe, don't forget to send us you pictures on Instagram and tag us. Or drop in your review on our Facebook page. Check out our Pinterest boards for all the healthy eating inspiration you'll ever need.
This post wouldn't have been possible without Dorot. Thank you for sponsoring this post. Although I was compensated for the product I truly love the product and the opinions expressed are my own.
Cucumber Basil Lemonade using Dorot
Ingredients
4 oz. cucumbers chopped
2 cubes of Dorot chopped Basil
2 tablespoon freshly squeezed lemon juice
2 tablespoon all natural raw honey
4 oz. water
ice cubes
Instructions
All all the ingredients in your blender and blend them together.
Voila!!! Your cooler is ready
Products Used