This post is sponsored by Montchevre but the content and opinions expressed here are my own.
This colorful, flavorful egg-free Vegetable Frittata is cooked in Instant-pot and is perfect for packing up a healthy breakfast or lunch on the go. With a side salad and crusty bread, this delicious frittata makes a satisfying and delicious vegetarian dinner - and great leftovers for lunch and guess what it's made in the Instant-pot! Corn, onions, jalapenos, bell peppers and some Montchevre Goat cheese can be put together in just a few minutes! This veggie frittata is filling, easy and delicious. Its made with chickpea flour and you can use the batter to make pancakes, crepes, and crustless quiche. It is Gluten free & Soy free.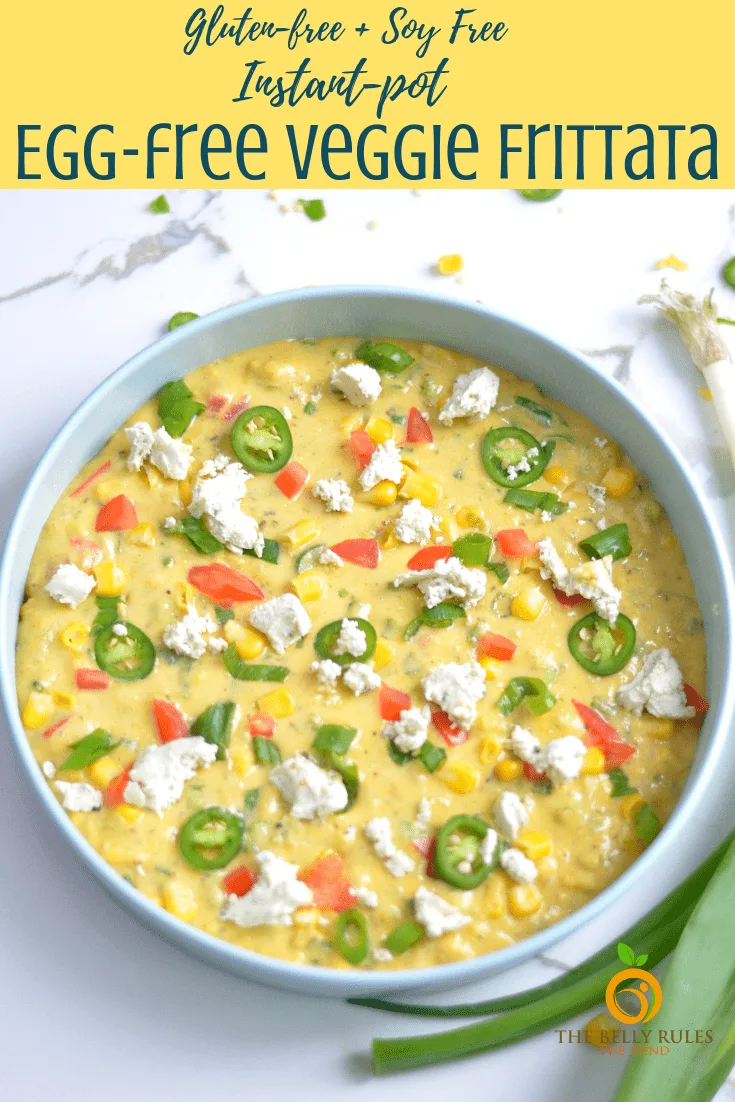 In case you are wondering why Montchevre Goat Cheese, it is a goat cheese that is made with fresh, high-quality goat's milk collected from local, independent family farms. Its traditional French cheese-making expertise allows Montchevre to ensure the rich and smooth texture of their logs, along with their fresh and mild flavor that chefs and consumers know and love. Goat cheese is lower in calories and fat than that from a cow, and one serving gives you 6 grams of protein, making it a great way to pack in some extra nutrition. Montchevre is the perfect substitution for any recipe incorporating cheese.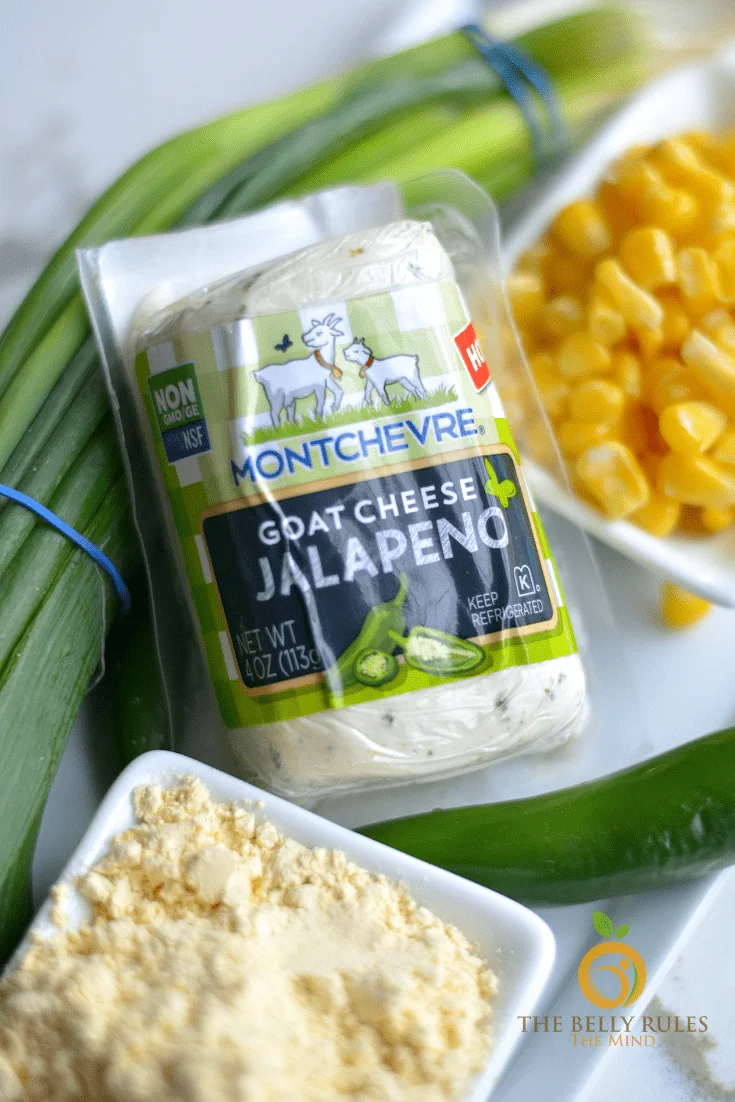 Coming back to the recipe, Hey Hey Hey, Its fall and I love these festive fall colors in this Frittata. This Veggie frittata is going to change your life! No kidding:P, If you are looking for some #MeatlessMonday Inspiration look no future. Try this colorful, flavorful veggie frittata with this spicy & delicious melt in your mouth Japaleno Montchevre goat cheese!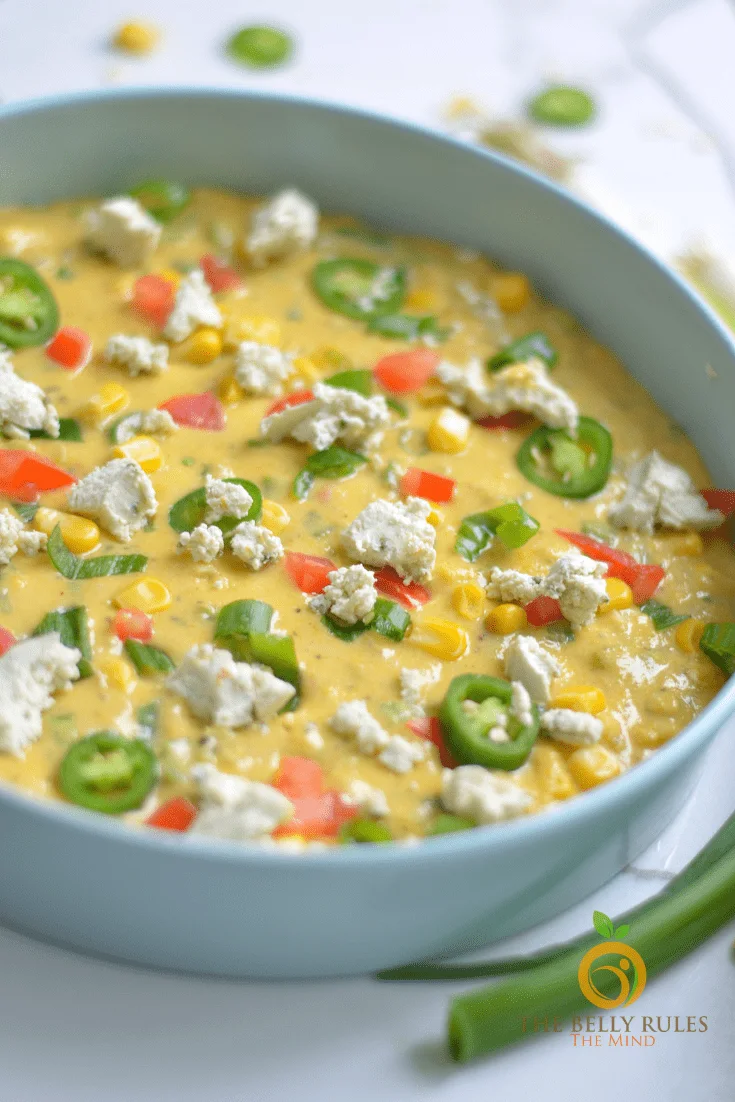 How is Egg-free Frittata made?
We make it with Chickpea flour. Chickpea flour is made from ground up dried chickpeas – garbanzo beans. It has all of the nutritional benefits of chickpeas, specifically that it's high in protein and fiber. When mixed with water and used in lieu of eggs in recipes, it cooks up egg-like.
What is the difference between Frittata and Quiche?
Quiche usually has crust while frittatas don't. There is not much difference between the two as most of the ingredients are similar. The base for both of them is still an egg, however, this recipe is egg-free and uses chickpea flour. You can call this recipe a protein-packed vegetarian Quiche, though it's lighter than a quiche with the chickpea infusion going on. I've given the base recipe in the recipe card below. I have a few combinations that you can try
Spinach, mushroom, Black Beans, and cheese
Fresh Basil, tomato and cheese
Kale, butternut squash and cheese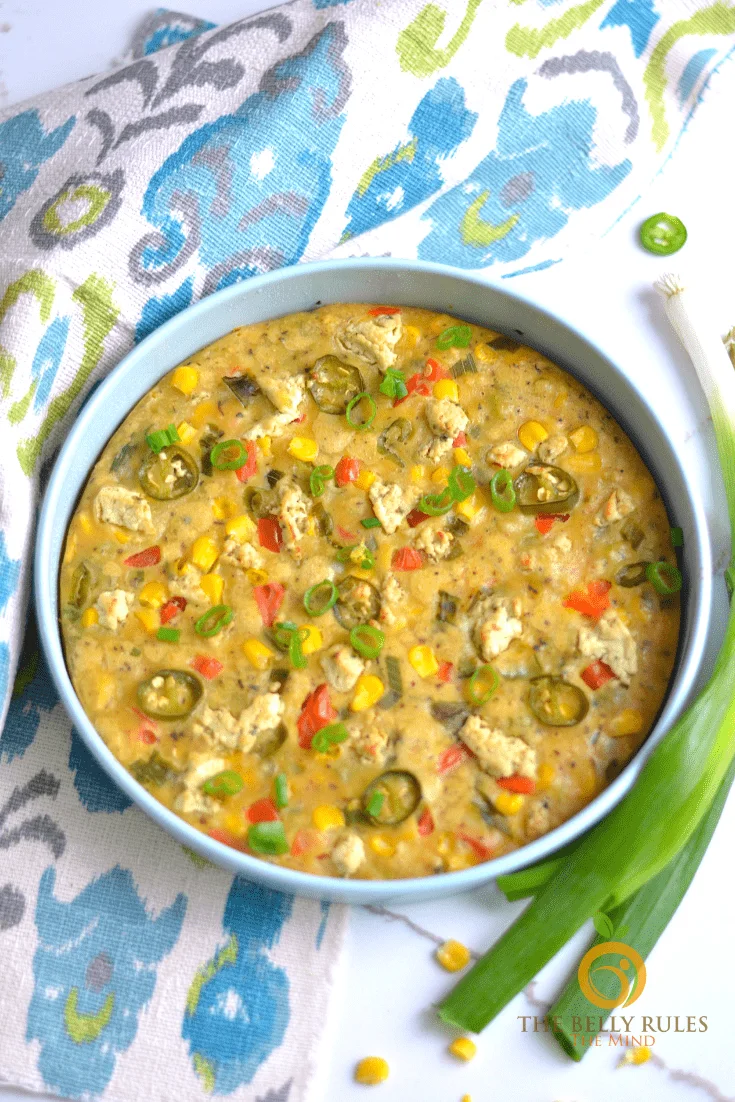 When and how to Serve Frittatas?
One Frittata can serve around four to six people with a side salad and other steamed vegetables, and more than enough for two. I mostly rely on frittatas as a quick-fix weekend breakfast or brunch and are wonderful for a hearty breakfast any day of the week. This vegetable frittata puffs up nicely and is chock full of vegetables. This delicious frittata makes a satisfying and delicious vegetarian dinner - and great leftovers for your work lunch!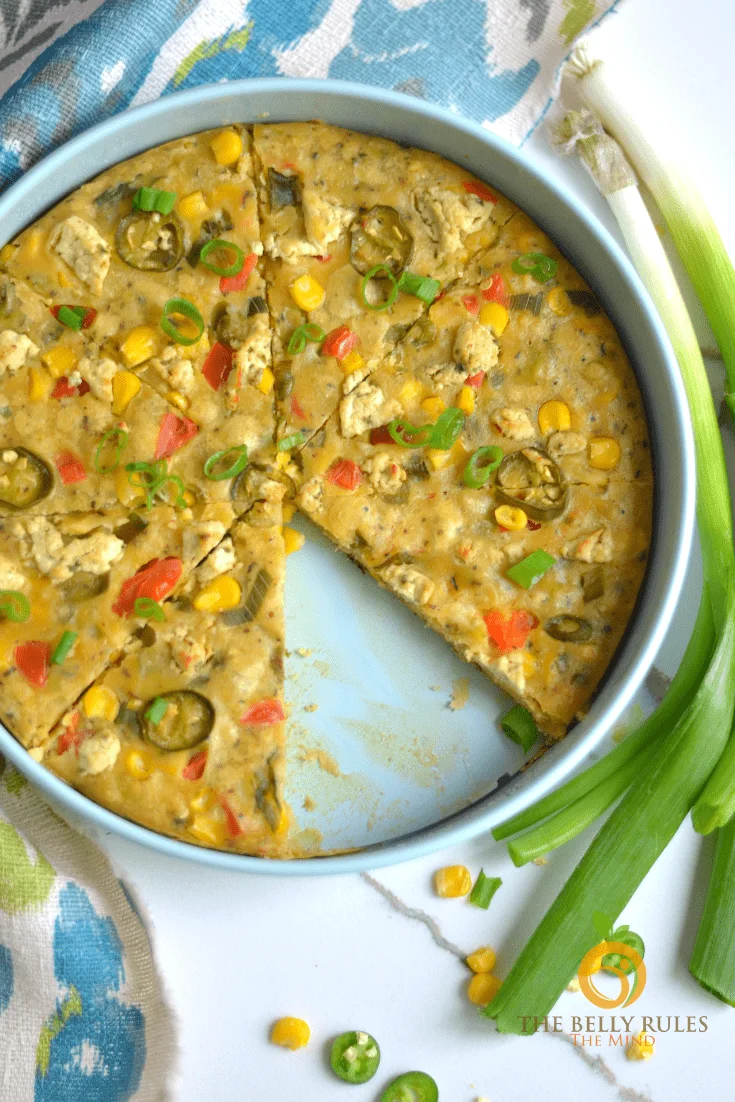 The best way to make this recipe is with leftover vegetables. So when you are prepping, cooking your dinner, cook extra veggies and leave them aside to make this epic frittata for the next day! Seriously, just use whatever veggies you have cooked.Imagine having family and friends over at night for a celebration and being lazy and tired to prepare something for breakfast or lunch. This is just an awesome recipe where a fridge full of leftovers from the night before are perfect ingredients.
Goat Cheese the key ingredient of the Vegetarian Frittata
Another important ingredient of this recipe is the cheese. It has to be a good quality cheese to ensure the flavors are enhanced. We are using Jalapeno flavored goat cheese that makes this recipe irresistible. Montchevre is high in protein, calcium and vitamin D, contains less lactose and is rich in nutrients and vitamins. All of these factors and its wonderful taste make it the perfect addition to your healthy and active lifestyle!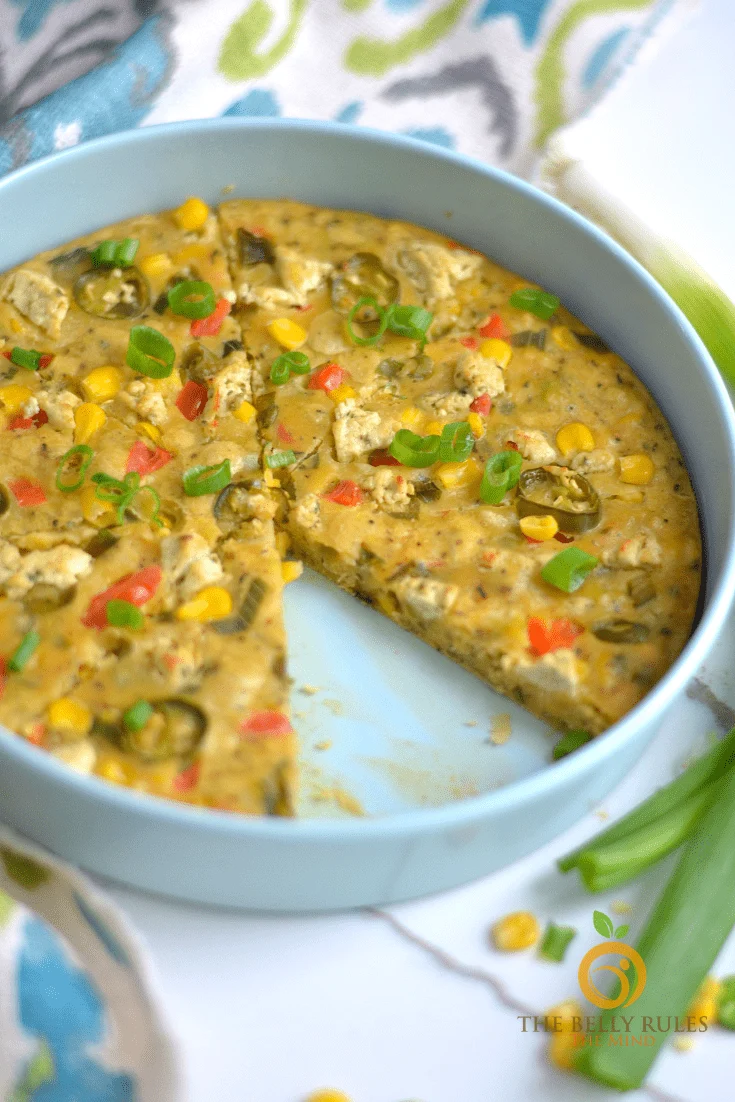 Egg-free Veggie Frittatas are seriously underrated, you can create your own epic flavor combos. It's the savory slice that you all can't get enough of. Try this easy recipe once and you'll see why it should be made more often. At TBRTM, we love our recipes to be easy and most importantly quick and easy. This recipe passes that test with flying colors, no pun intended. Even though the method looks longer than usual, it is really simple.
The best part of this recipe? You can really customize it any way you like. Choose your favorite veggies, herbs, vegan meats & cheeses. The possibilities are endless and I know I'll be recreating this one over and over and over again.
Can this be made in muffin or egg bites mold?
YES !! I have made them for my kids for their lunchbox !! Cute little vegetable and cheese frittata cooked in egg bite molds in the instant-pot or muffin mold in the oven.
Can I bake this yummy Frittata instead of making it in the instant-pot?
Certainly, take a look at the recipe card and you will know how to bake them in the oven.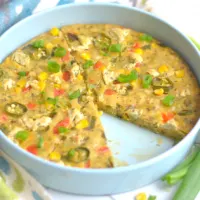 Egg-free Veggie Frittata
Ingredients
2 teaspoon oil
1 teaspoon garlic powder
1 teaspoon oregano
1 jalepeno /chopped
1/4 cup corn kernels
1/4 cup any color bell peppers
2 Scallion /green onions
1 teaspoon turmeric
1 cup fine chickpea flour/gram flour/besan
4 tablespoon Jalepeno Montchevre goat cheese
salt to taste
1 cup water
¼ teaspoon baking soda
Instructions
Add 1 ½ cups water to the Instant Pot insert. Set on Sauté mode so the water starts to heat. Heating up the water before placing the batter in the Instant Pot will result in lighter eggless veggie frittata
In a bowl , add the chickpea flour,scallions, corn, bell peppers, Jalepeno ,salt, turmeric powder, dried oregano, garlic powder , baking soda and water and stir it well.
Grease 7-inch pan with nonstick cooking spray.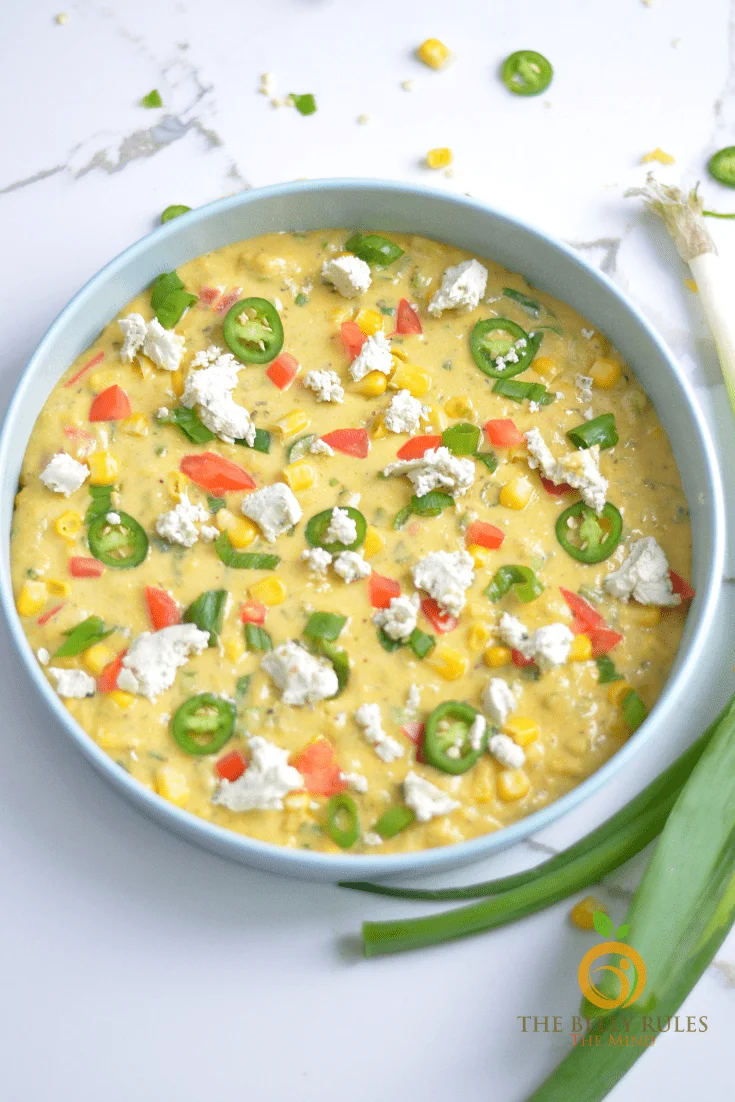 Quickly pour the batter in the greased bowl.Add the the Montchevre goat cheese on top of the batter evenly.
Cover pan with aluminum foil.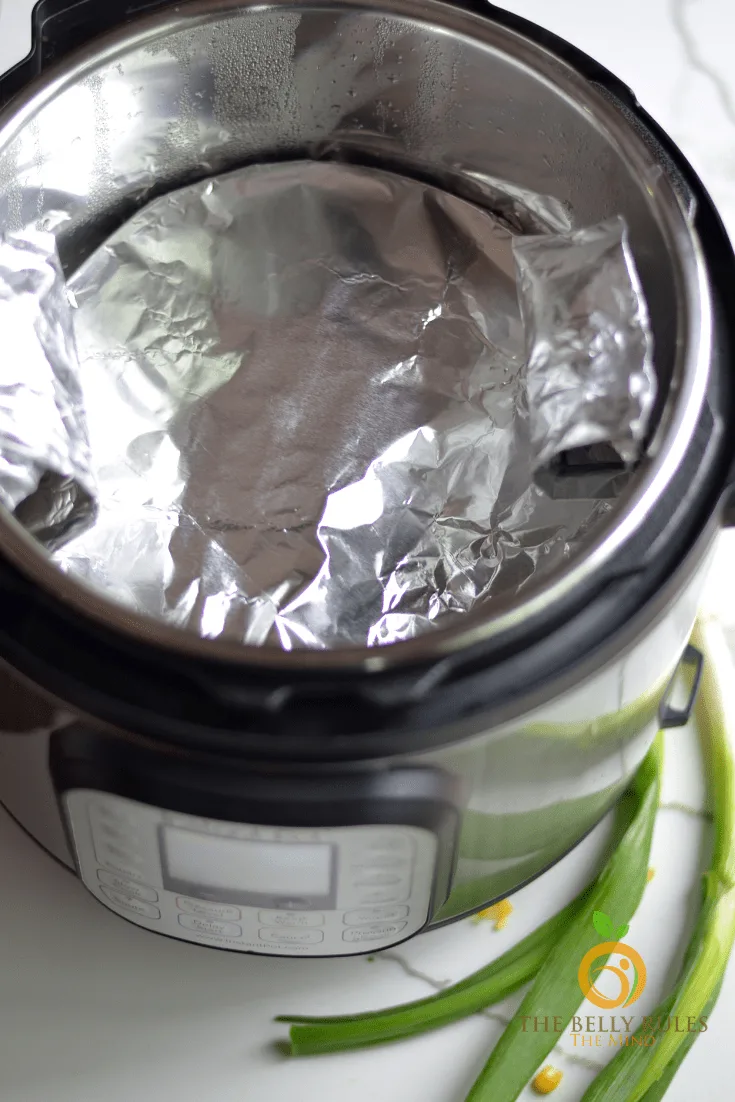 Add 1 1/2 cups water to pot, along with 3-inch trivet. Place pan on top of trivet and lock lid. Cook for 25 minutes at high pressure.
Once cook time is complete, quick-release pressure. Remove lid and aluminum foil, then let cool for a few minutes. Slice and serve warm.
Notes
If using a traditional pan, allow to cool slightly and flip onto plate, or slice an serve straight from the pan.
Using an Oven
Preheat the oven to 375°F Grease a 7inch pan
Pour the frittata mixture in the pan and bake for 45 to 50 minutes, or until a toothpick inserted in the center comes out almost clean.keep it under broil for few mins until the top is all golden.
Serve it warm.
Store refrigerated for up to 3 days.