Love Mangoes? Here is a list of some of our favorite Mango recipes, that are a must try and why you should enjoy the seasonal Mangoes?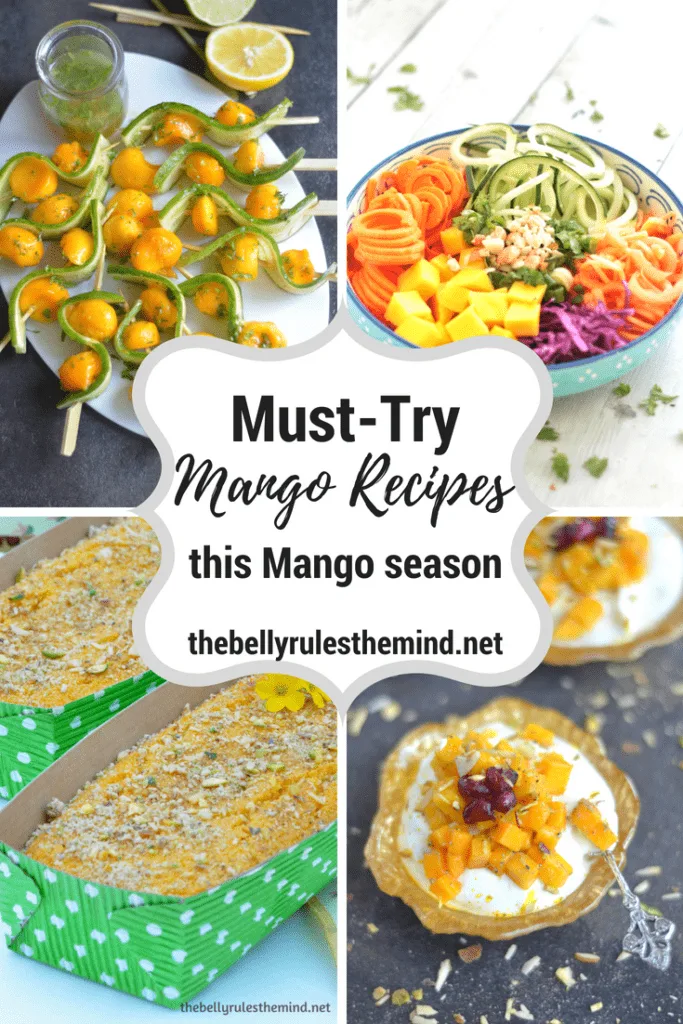 If you love Mangoes and think Mangoes are not for everyone, you are mistaken. Enjoy the seasonal mangoes and boost your immunity because
They are rich in Vitamin C and fiber, which helps digestion and improves blood lipid levels. It's supposed to be good for cholesterol.
The vitamins, minerals and enzymes present in Mangoes, have cardioprotective effects which reduce the risk of heart disease. Mangiferin, a bioactive compound found in Mangoes has multiple therapeutic benefits and is used in treatments of infectious diseases, like cancer, diabetes and heart diseases.
Mangoes should not be consumed by diabetics, is just a mere ''myth'. They have a glycemic index of 51 or lower and 55 and above is considered high. So of course an occasional mango or when consumed in moderation will not harm anyone.
In Ayurveda and parts of East Asia and Cuba, it's known for its anti-bacterial, anti-viral and anti-diabetic qualities. the carotene in Mangoes protects eyes from free radical damage and aging.
Rich in Vitamin B they help produce red blood cells, that are good for the brain and fat burning.
Dense in phenolic compounds, helps prevent liver damage, inflammation and chronic conditions including obesity.
Vegan & Dairy Free Mango Semolina Cake - The ultimate vegan mango cake! If you are looking for the eggfree & dairy free mango cake, this is it! It's one of our most popular recipes because it's delicious and easy to make.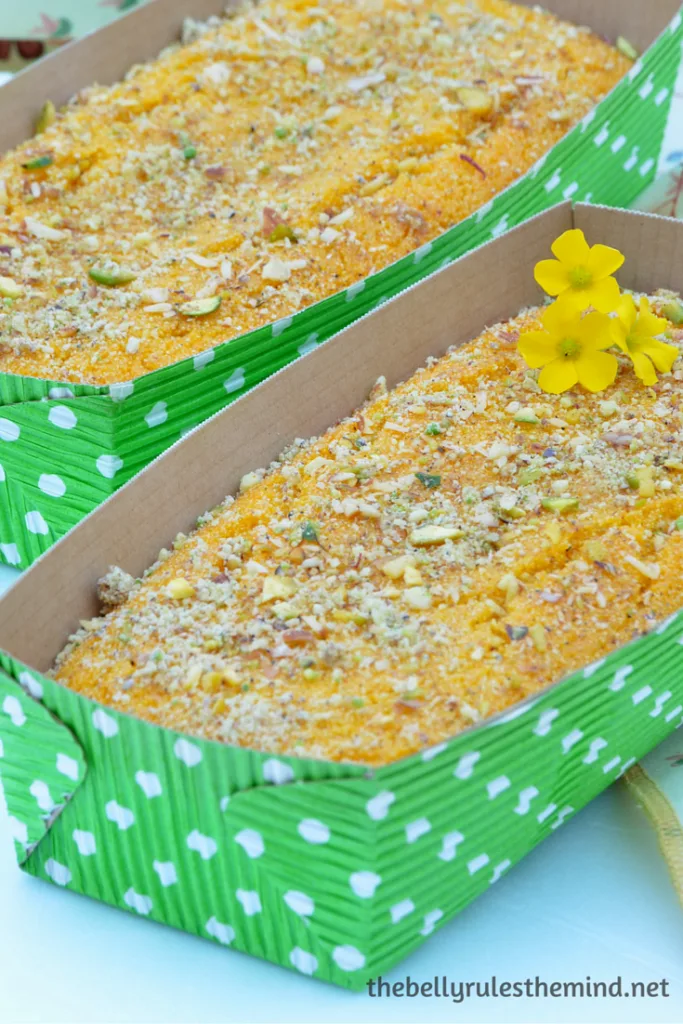 Vegan & Gluten-Free Thai Spiralized Salad - Beautiful curly spiral vegetable noodles and tropical fruits with a dash of our peanut sauce, makes this salad a must try. Sure to wow you.
Vegan Mango Coconut Ice Cream - This 3-Ingredient Vegan Mango Coconut Ice Cream is a cool decadent summer dessert that is so delicious and easy to make. A healthier treat to satisfy your sweet cravings. No-Churn.Dairy-Free.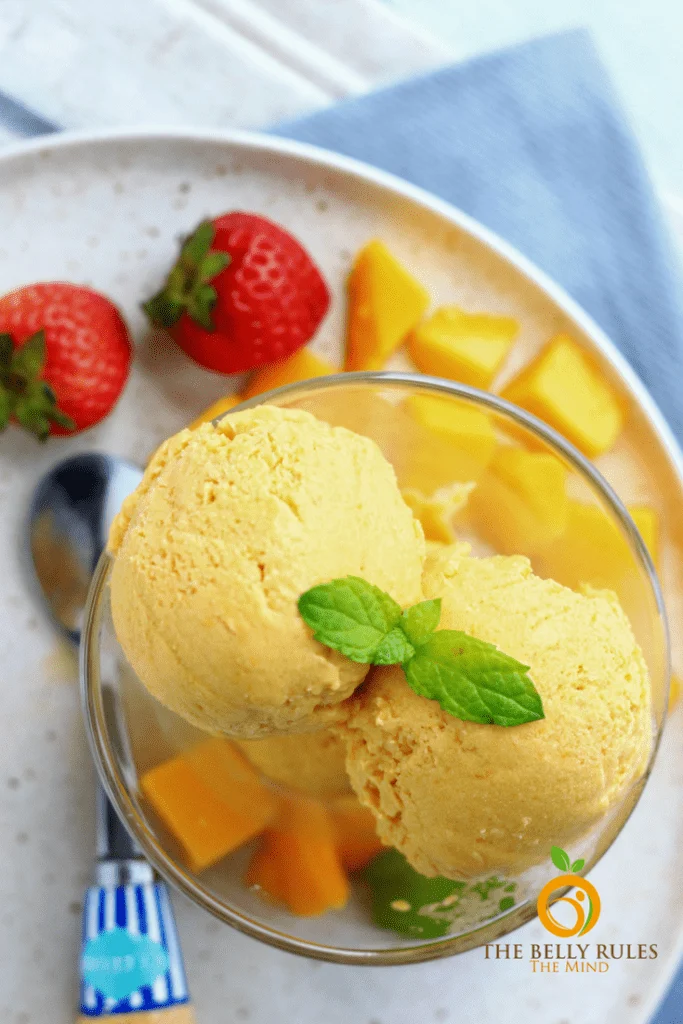 Vegan & Gluten-Free Superfood Salad - This superfood salad is made with super healthy & flavorful ingredients like quinoa, chia, cucumber, mango, nuts, and berries. It's a light yet a filling bowl, with satisfying flavors.
Vegan Overnight Oats with Mangoes & Blueberries - Vegan Overnight Oats with Mango & Blueberries are the easiest nutritious breakfast ever! Get the fiber from oats, protein from chia seeds, sweetness from fruits and low calories from nut milk. Healthy no-cook make-ahead. 5 ingredients, 5 minutes. Vegan. Gluten-Free. Dairy-Free. Lactose-Free.
Gluten-Free Chia Oats Breakfast Parfait - Make this ahead of time it's quick, easy, and a great no-cook breakfast option for those busy mornings. Loaded with the goodness of whole grains & proteins, it's super healthy and filling. Can be made Vegan.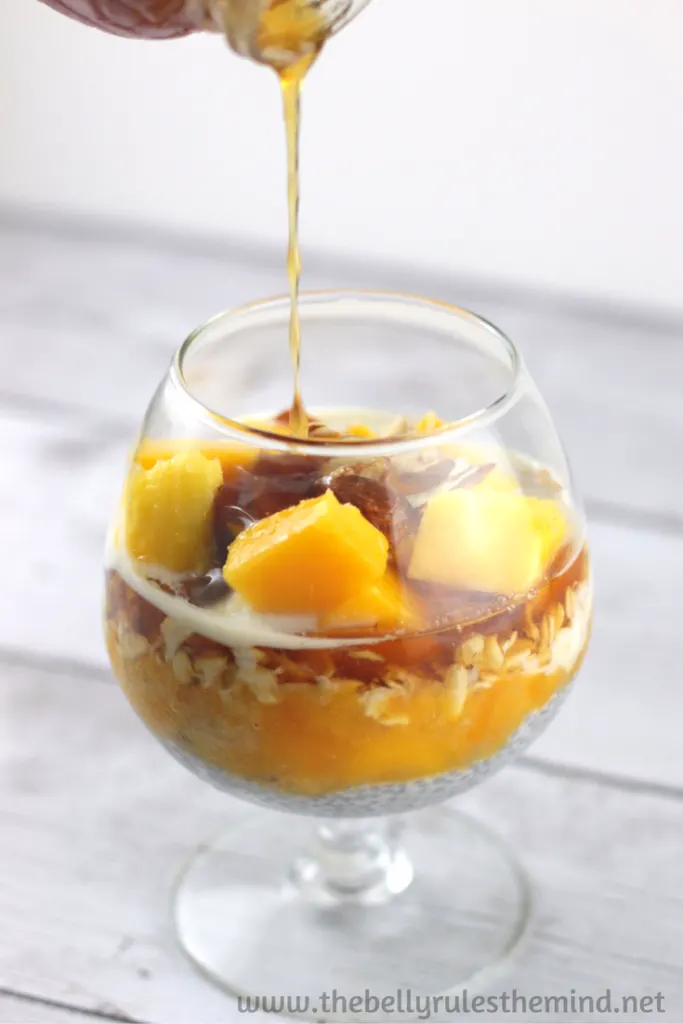 Most Delicious Mango Cilantro Dressing ever, Vegan & Gluten-Free - Say goodbye to your same ol' boring salad dressing as we have the most delicious and vibrant salad dressing for you ever. Drizzle it over any salad and it will make you love your salad.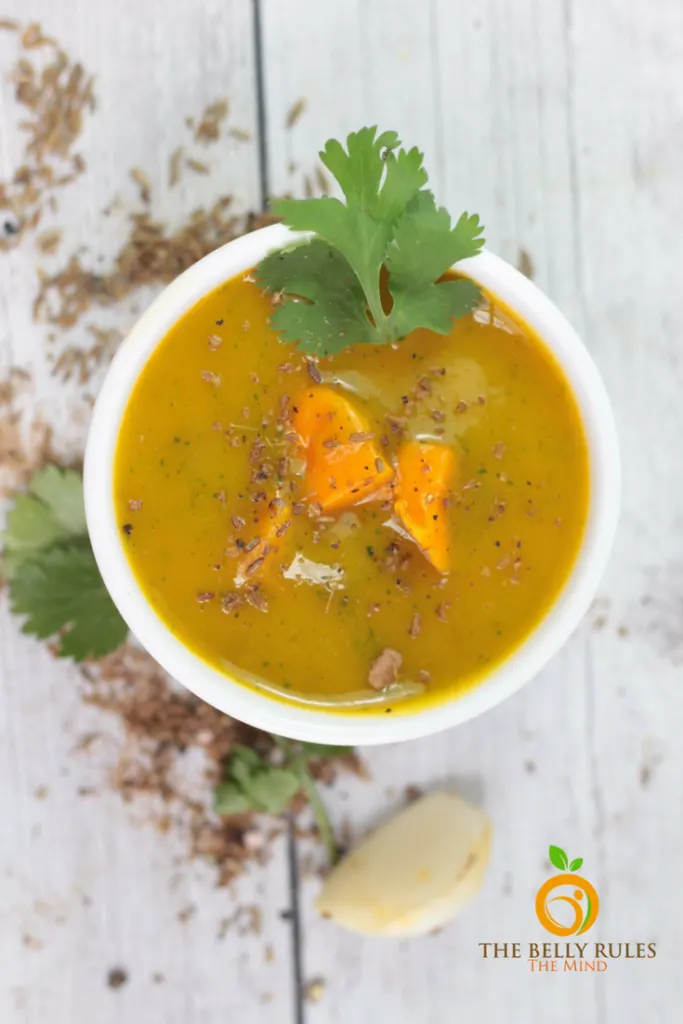 Tropical Fruit Salsa Vegan & Gluten-Free - A twist on traditional Salsa. Bright, fresh and with a surprise kick! You have got to try this Fresh Mango salsa. It's healthy, sweet and colorful Summer Salsa. Tastes great with chips or grilled protein of your choice.
Mango Butternut Squash Smoothie, Vegan -Vegan Tropical Butternut Squash Smoothie loaded with fruits and vegetables yes, please!!! Healthy.Immune Boosting. Low-Fat. Vegan. Gluten-Free. Dairy -Free. Nut-Free. Sugar-Free. Delicious.Kid-friendly. Less than 100 calories per serving.
Mango Cucumber Salad with Cilantro Chili Dressing - Flavors are just bursting in this Cucumber & Mango Salad with Cilantro chili Dressing – so many fresh ingredients that will have your mouth asking for more!
Fruity Breakfast Yogurt Bowl, Gluten-Free - Delicious & easy Orange Mango Smoothie is packed with vitamin C & protein. Tastes so refreshing like sunshine in a glass, this smoothie a great way to kickstart your morning & boost your immunity. Can be made Vegan.
Thai Salad with Green Coconut Dressing Vegan & Gluten-Free - This Thai Salad is a perfect feel-good summer salad. Amazingly delicious fusion of flavors. You are going to love this dressing because all the best Thai ingredients make this dressing very refreshing and flavorful. The entire salad, including the dressing, is vegan and raw.
Vegan Tropical Pasta Salad with Creamy Dressing - You can't go wrong with tropical flavors in a salad. Take it to another level and add some pasta to it to make it a cold summer pasta salad with tropical flavors. Can you imagine the burst of flavors from the pineapples and mangoes. This salad will tantalize your taste buds for sure.
Dress your Salad with Mango chunks - Have some mangoes sitting in the house? Not sure what to do with them? Give your old boring salad a twist and dress up your salad with some mango chunks. You're going to fall in love with your salad.
What do you think? Which one are you going to try first? Drop us a comment below.
For more healthy ideas and recipes, and to stay updated with all the healthy information we share, follow us on Facebook. Check out our Pinterest boards for all the healthy eating inspiration you'll ever need. For an unending buffet of healthy photographed food, follow us on Instagram. For two random healthy recipes of the day, follow us on Twitter