Cake in a cooker (pressure).. Sounds interesting isn't it ? and poetical too.. :-). We have posted a lot of healthy cake recipes on our blog and have been asked by numerous people the proper way to make the same recipe in a pressure cooker. I remember that my mom used to make amazing cakes in pressure cooker (the conventional ovens were way too expensive then) when we were kids. As the number of requests were increasing, my interest to know the exact procedure and content also increased.
When I could not resist the temptation anymore, I called up my mom and asked her to share her secret of making fluffy, moist and soft cakes every time. As always she guided me through the steps and here I present to you her tricks. I must say it was such a easy peasy no fuss cake.
This Semolina cake is as easy as it can get. Its egg-less and yet so fluffy, nice, soft and moist. Perfect is the word!!
No egg & No Butter..... however what comes out is a moist cake with lovely fresh fragrance of cardamom & saffron.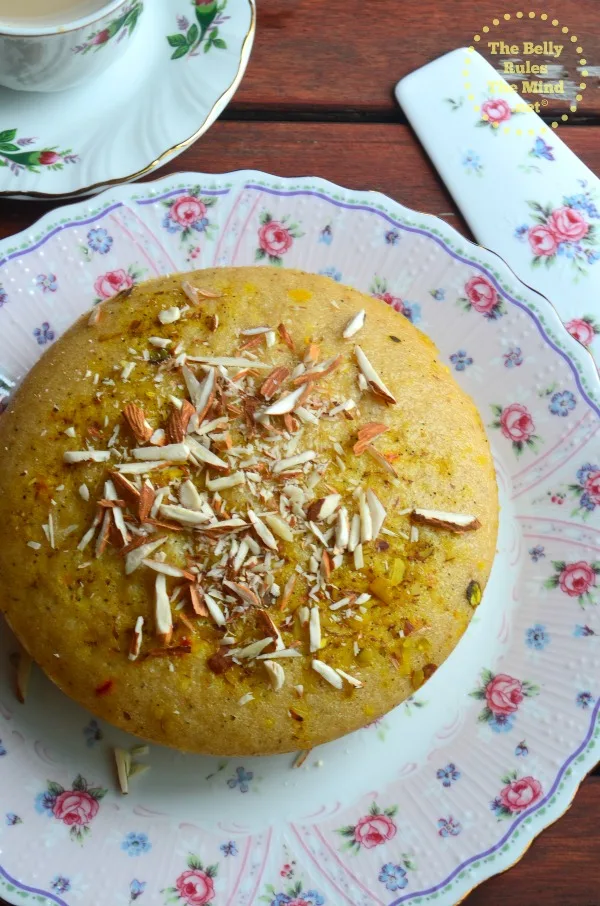 Ingredients
1-1/2 cup Semolina /Rava
1/4 cup Vegetable oil
1/2 cup Yoghurt/dahi
3/4 cup milk
1/2 cup Raw Sugar /white sugar
1/2 teaspoon baking powder
1/4 teaspoon baking soda
2 teaspoon Cardamom powder
3 tablespoon Mixed dry fruits/kesar powder
Method: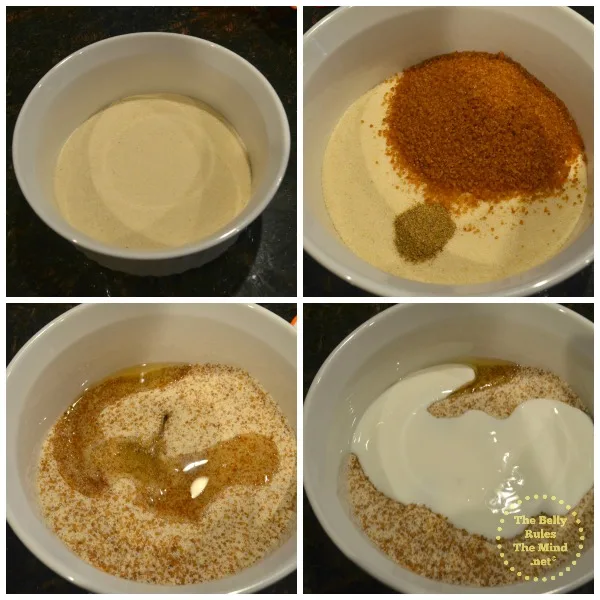 Add cardamom powder and sugar in the semolina.
Add in the oil , yogurt and mix it.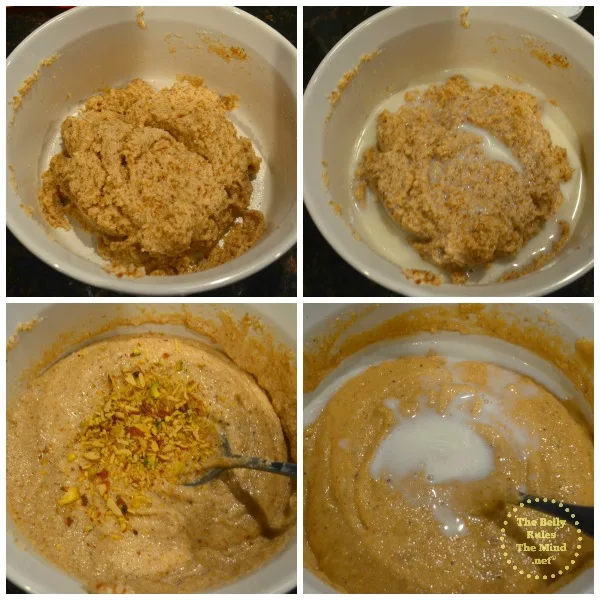 Add in the half milk and dry fruit powder ,mix it well.
Cover the batter and leave it for 15 -20 mins.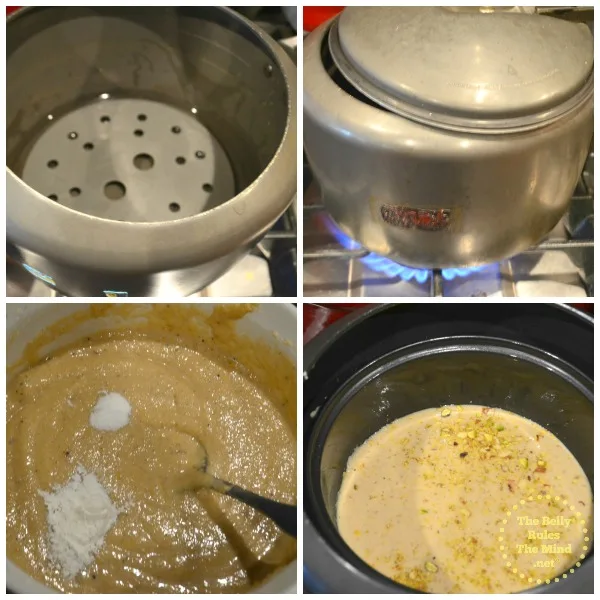 Heat 3 cups of water in a 5 liter pressure cooker keep a rack/stand,keep the lid on it and keep the flame on low and let the water come to a boil.
In the meanwhile, grease the cake pan(That fits the cooker) with oil.
After 15 minutes, add the remaining milk and mix well.
Add in the baking soda and baking powder , give it a nice stir .
Pour the batter in the cake pan .
Sprinkle some powdered dry fruit on the cake.
Make sure that water level is below the stand.
Slowly place the pan on the stand in the pressure cooker.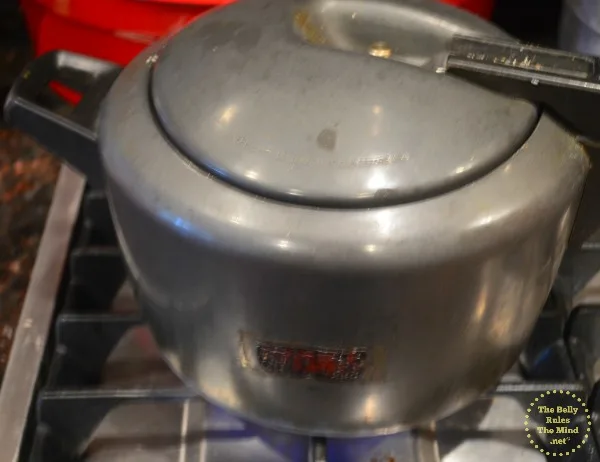 Close the lid (without whistle and the rubber) and cook it for 25 minutes on low flame.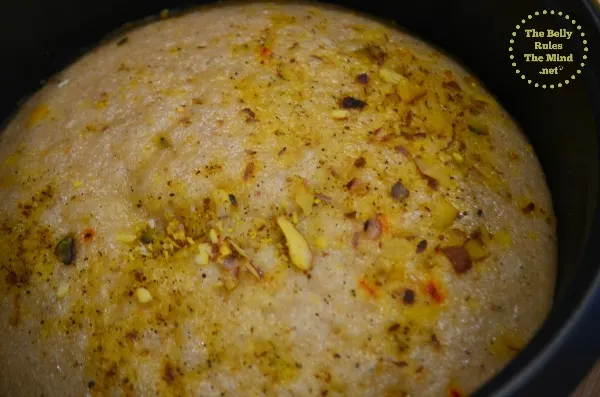 After 25 minutes, open the lid and check the cake with toothpick.
Increase the flame to high and cook it for few minute without putting the lid on.
Remove the cake pan and let the cake cool.
Run a knife around the edges of the cake , keep a plate and flip the pan and remove the cake.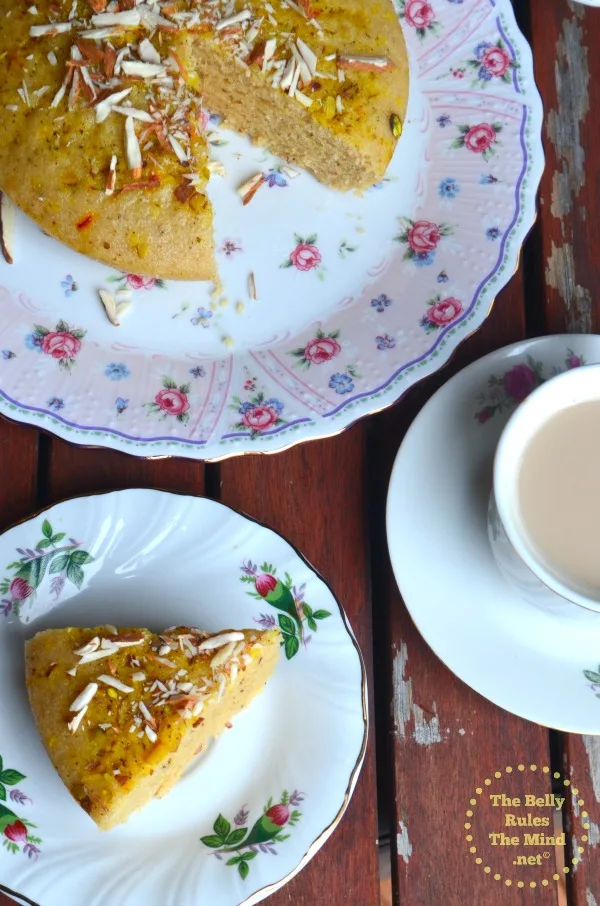 Sprinkle some more chopped dry-fruits if you like.
Enjoy the cake with a hot cup of tea or coffee. Kids can enjoy the cake with milk :)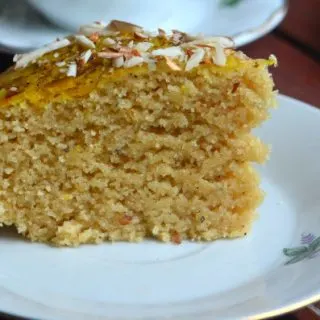 Pressure Cooker Semolina cake
Ingredients
1-1/2 cup Semolina /Rava
1/4 cup Vegetable oil
1/2 cup Yoghurt/dahi
3/4 cup milk
1/2 cup Raw Sugar /white sugar
1/2 teaspoon baking powder
1/4 teaspoon baking soda
2 teaspoon Cardamom powder
3 tablespoon Mixed dry fruits/kesar powder
Instructions
Add cardamom powder and sugar in the semolina.
Add in the oil , yogurt and mix it.
Add in the half milk and dry fruit powder ,mix it well
Cover the batter and leave it for 15 -20 mins.
Heat 3 cups of water in a 5 liter pressure cooker keep a rack/stand,keep the lid on it and keep the flame on low and let the water come to a boil.
In the meanwhile, grease the cake pan(That fits the cooker) with oil.
After 15 minutes, add the remaining milk and mix well.
Add in the baking soda and baking powder , give it a nice stir .
Pour the batter in the cake pan .
Sprinkle some powdered dry fruit on the cake.
Make sure that water level is below the stand.
Slowly place the pan on the stand in the pressure cooker.
Close the lid (without whistle and the rubber) and cook it for 25 minutes on low flame
After 25 minutes, open the lid and check the cake with toothpick.
Increase the flame to high and cook it for few minute without putting the lid on
Remove the cake pan and let the cake cool.
Run a knife around the edges of the cake , keep a plate and flip the pan and remove the cake.
Sprinkle some more chopped dry-fruits if you like.
Enjoy the cake with a hot cup of tea or coffee. Kids can enjoy the cake with milk