Looking for a delicious, nutritious breakfast? Try these Indian style Moong Dal Chillas / Mung Lentil Crepes. Packed with Protein and super easy to make. Vegan + Gluten Free
Honestly, I have no clue what took me so long to share this recipe with you all. I make these Moong Dal Chillas pretty often. Those of you who are wondering what are Moong Dal Chillas, well these are Indian style savory crepes made from Mung Lentils. A very common breakfast in India, especially North India. Also commonly knows as Pudas, Pudlas or Cheelas in India. They are similar to the South Indian Dosas except they are not made from fermented batter. when served with some green chutney like this one, they are lip smackingly delicious. I have very fond memories of savoring Moong Dal Chillas made by my mom and aunts at home and a very memory from my last trip to Delhi. Moong ke Cheelay are a very popular street food in Delhi and this trip I was fortunate enough to visit some of the best stalls that make Cheelay. You can either enjoy them just as a plain chila or crepe or often times it is stuffed with cottage cheese. Although they both variations taste delicious, occasionally I don't mind the cottage cheese but on a regular basis, I like to keep it simple and minimal.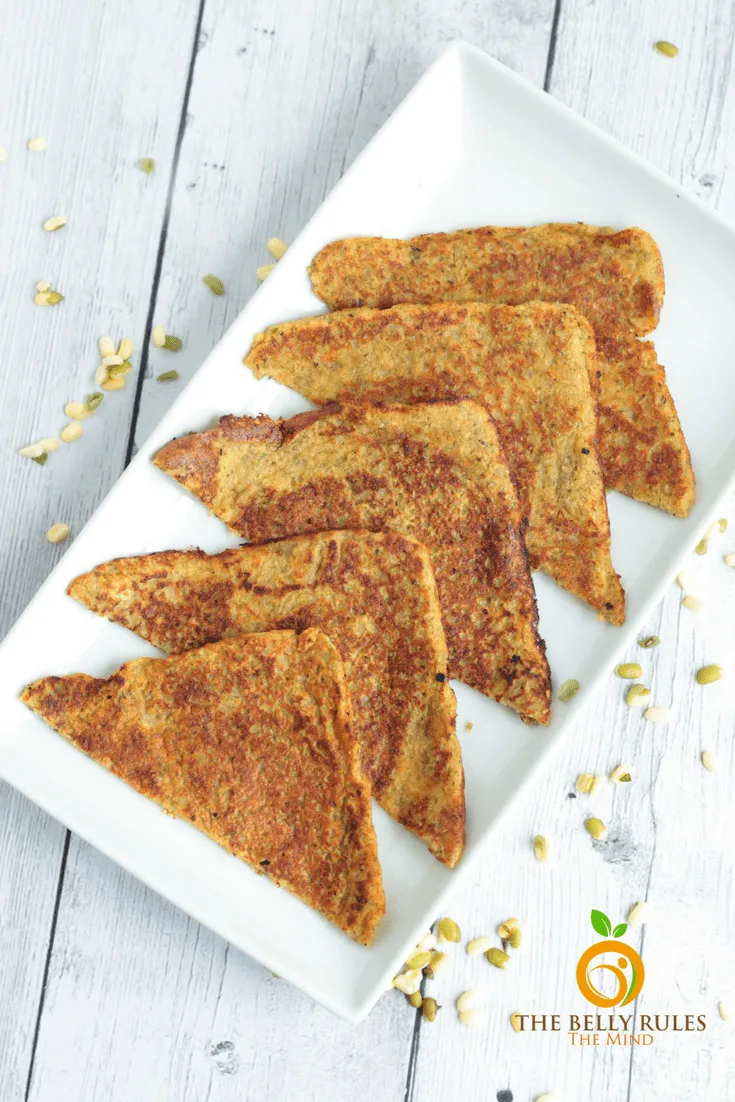 Like I mentioned before, these Chillas/Crepes frequently rotate in my kitchen. To be honest they make frequent rotations, just because they are super simple to make. they are made with half split green moong. It's partially make ahead and partially instant. Let me explain. All I do is soak the Moong overnight. The following morning toss the moong into a blender along with some veggies and herbs and half your work is done when the batter is ready. All you have to do now is to spread the batter for crepes and enjoy the delicious flavors of the savory, thin and tender crepe. See told you it was easy. Typically the veggies are finely chopped and added into the batter. this one time I was in a rush and didn't have the time to chop veggies so just tossed everything into my blender. ever since I guess it's just become a practice that I just add the veggies into blender to blend them.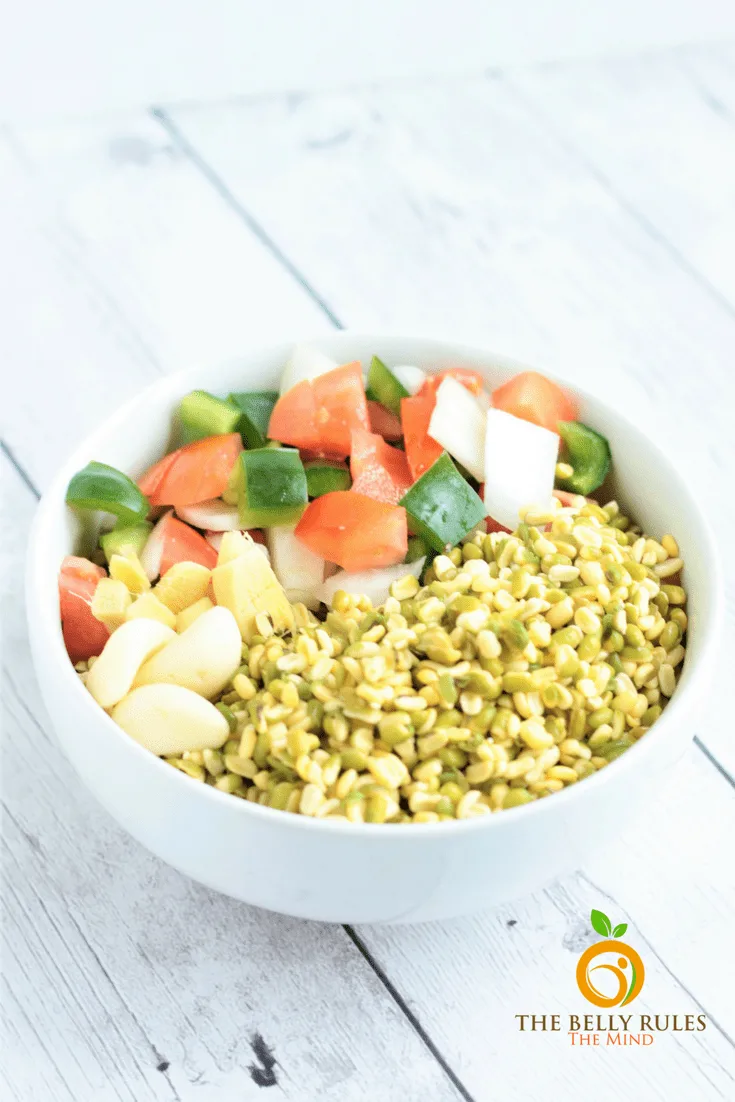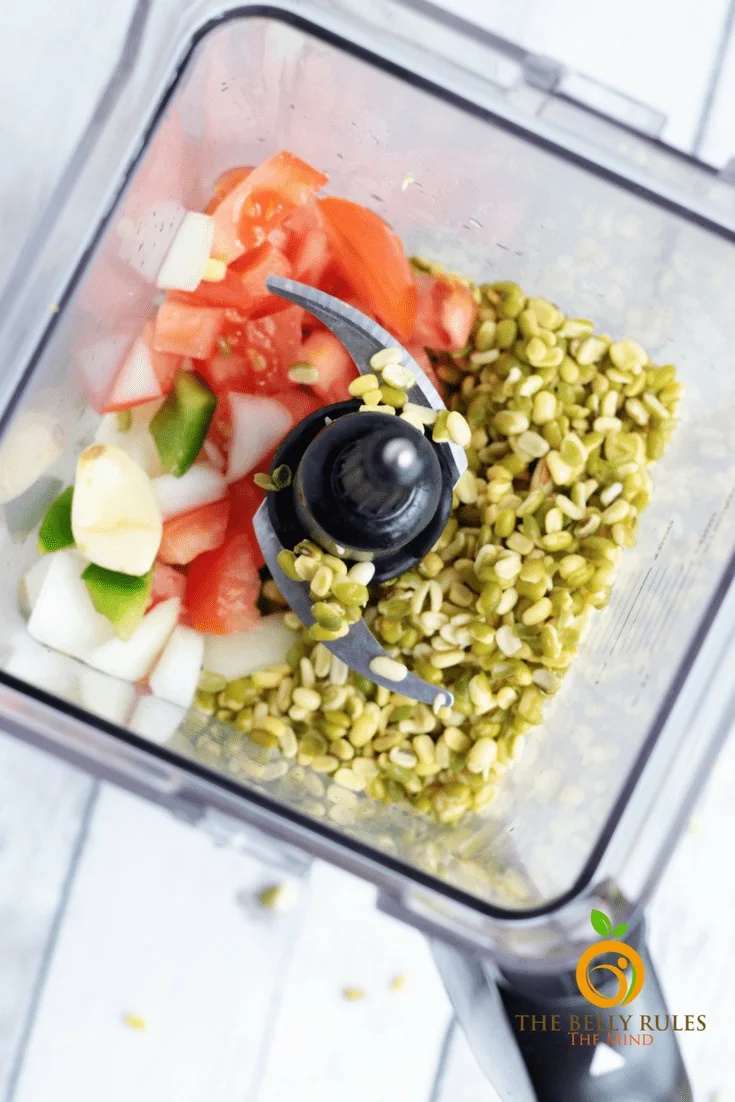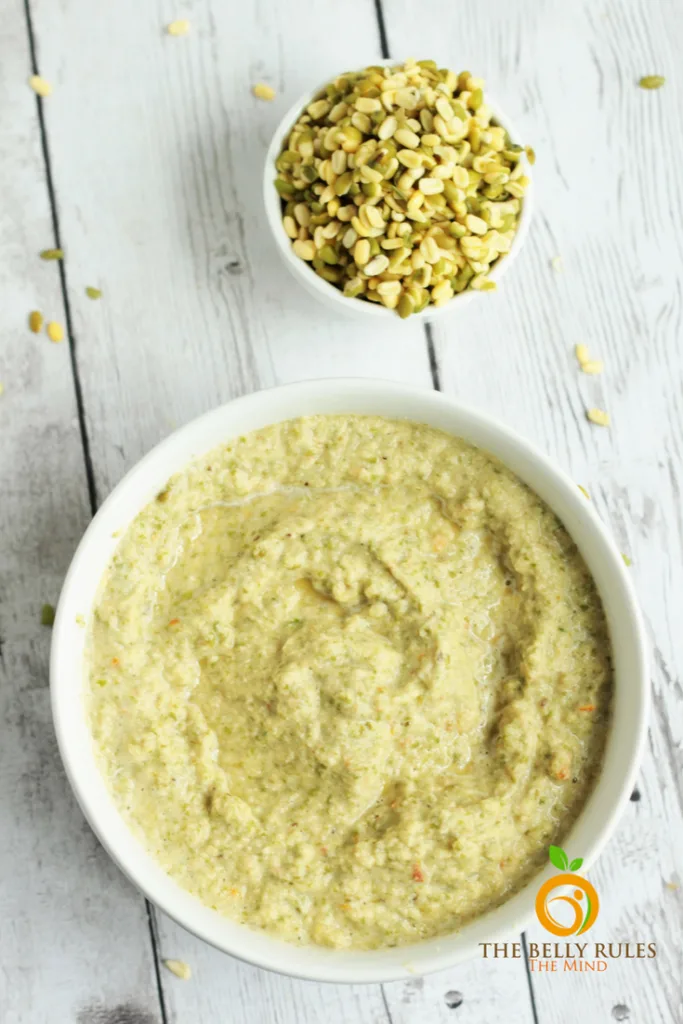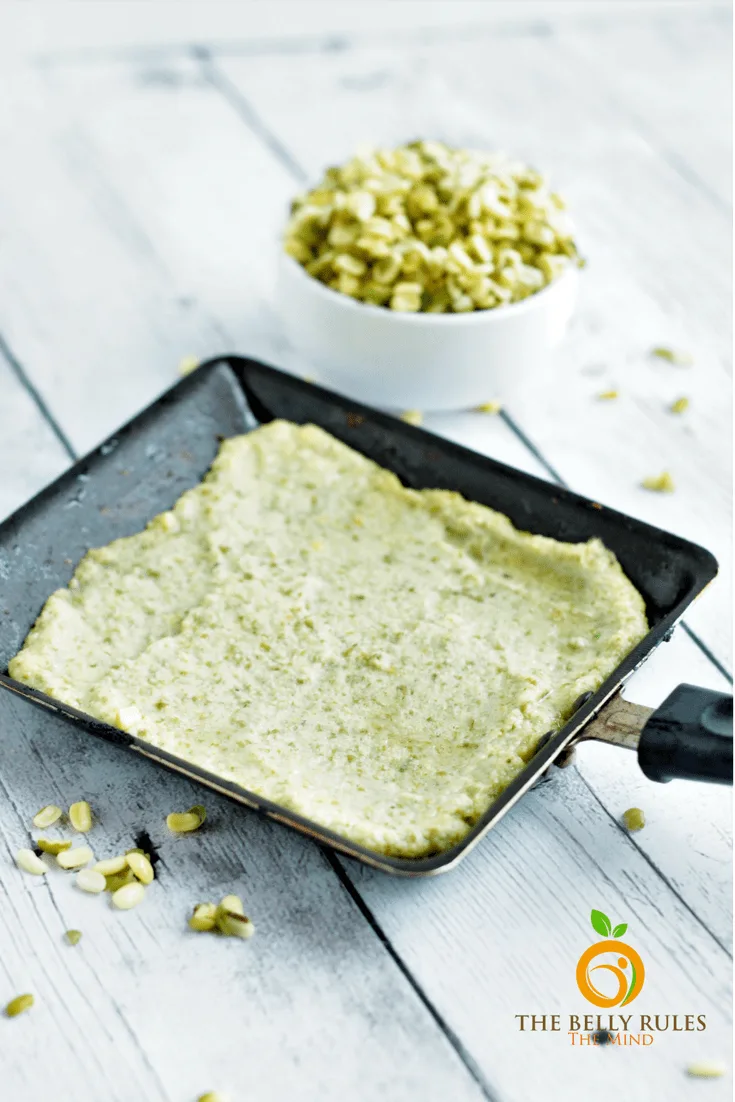 These Chillas / Crepes are packed with the goodness of Moong. Packed with nutrition, this is one of my favorite options to kick start the mornings. Best of all Little A loves them too. It makes him happy when I tell him, that I am making Chillas/ crepes for breakfast the next day. Typically this is our weekend breakfast. Some tea and chutney to go with it and they keep you satiated until lunch. I know once school starts, this will be one of my go-to options for the lunchbox. What say? Easy to make, mess free and nutritious too.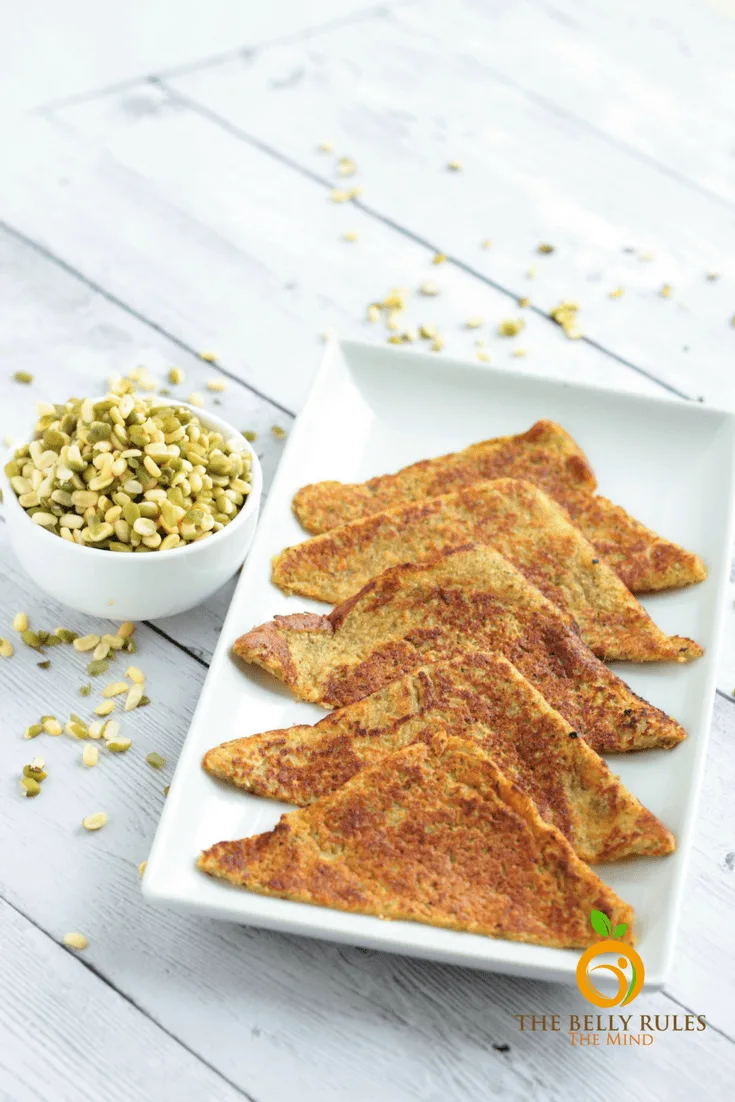 If you are interested in more nutritious recipes using Moong, here you go. Check out our Oven Roasted Whole Mung, Pineapple Mung Salad, Mung Sprout Salad with 5 minute-asian dressing, Mighty Mung Breakfast Salad, Ta'amiya Fulesh, Mung Dal Vada made in Appe Pan , Masala Dosa Recipe
So do you Chillas/ Crepes?
How do you like your Chillas/ Crepes?
Have you ever tried the Moog Dal Chilla before?
Do you see yourself packing this in your kids lunchbox?
We would love to hear your comments below. If you liked this recipe please don;t forget to share this recipe with your friends and family. If you make this recipe please don't forget to tag us on Social Media and make sure you are following us on your favorite social media channel to stay tuned for our healthy and easy recipes.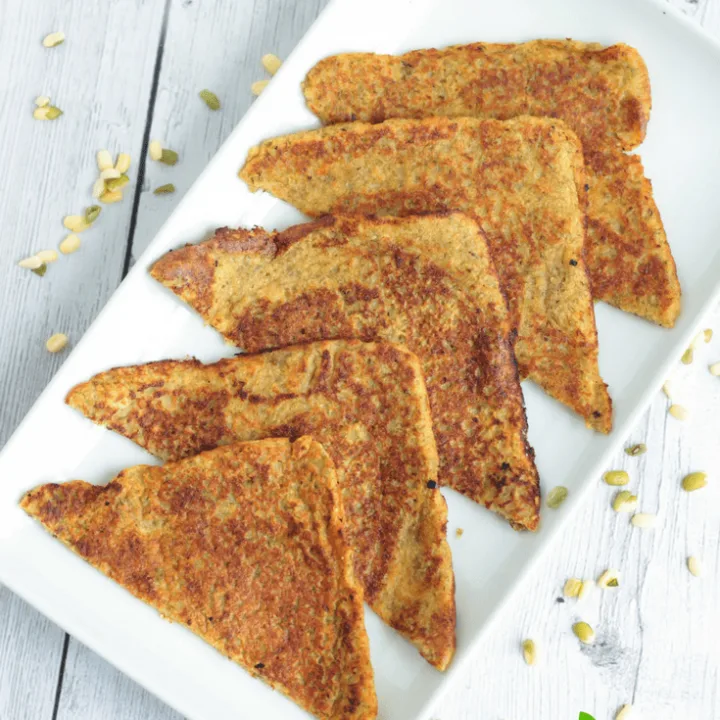 Moong Dal Chilla
Ingredients
2-3 cups water for soaking
1/4 cup onions
1/4 cups tomatoes
1/4 cup bell peppers
3 garlic cloves
1 teaspoon ginger, grated
1/4 teaspoon turmeric
1/4 teaspoon salt
1/4 teaspoon garam masala
1 pinch asafoetida / hing
2-3 tablespoon oil
Instructions
Soak Mung overnight in 2-3 cups of water.
The next morning rinse and drain the water.
Add all ingredients in the blender and blend into a paste. Depending on the blender you are using you might have to add water to make a paste. I used Nutri Ninja so I didn't have to add any water.
Once the batter is smooth, heat and speak and spread some oil on the pan.
Pour the batter and spread it on the pan evenly.
Cook on slow to medium heat for about a minute. Then flip the side and cook for another minute until crispy and brown.
Repeat the process for to make more chillas.
Serve the warm delicious chillas with ketchup or green chutney or enjoy them as is.