Easiest ever Pumpkin Spice Granola, ready in 30 minutes. Healthy + Kid Friendly + Naturally sweetened + Oil Free + Vegan + Gluten Free. What more can you ask for?
I know it's not fall but last fall when I made this Pumpkin Spice Granola it was a big hit. I never got around sharing the recipe on the blog, as I had to leave for India. I have talked more about it in my last post, Turmeric Latte. You see I am still recouping from the India trip and it's not easy to get back to normal after losing a loved one. So until the time I come up with new ideas and posts, I am going to share a couple posts that I meant to share earlier but didn't get around it. Like this Pumpkin Spice Granola. It's the easiest ever Pumpkin Spice Granola you can ever make with some healthy and simple ingredients. Typically most recipes require you to use Pumpkin Puree and make your own spice mix. However, we wanted to simplify the recipe. So stay tuned to check out my quick fix.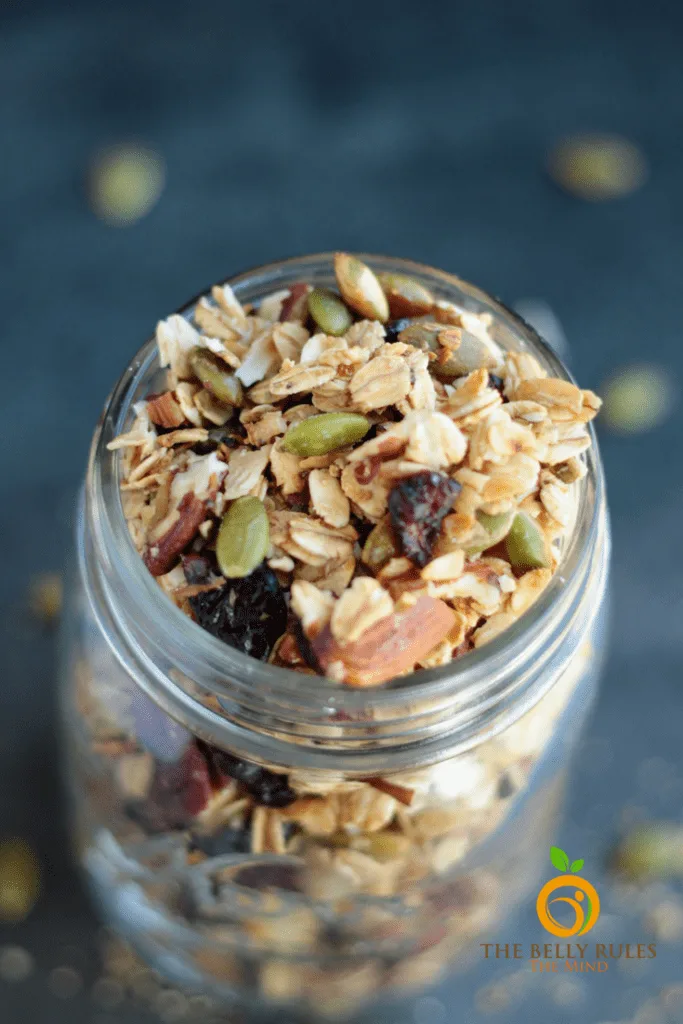 This Pumpkin Spice Granola has the perfectly crunchy texture that any granola should have. It's naturally sweetened and is the perfect combination of sweet and savory flavors. The Pumpkin Spice totally enhances the flavors of this Granola. If you skip the baking time, it only requires 5 minutes to actually mix the ingredients. Hence, it's a must try.We made a large batch to share it with some friends and family and everybody seemed to relish it as they were asking me for the recipe. Trust me this is addictive, I found myself scooping the granola out of the jar. Enjoy it as is garnish your yogurt or smoothie with this delicious crunchy Pumpkin Spice Granola.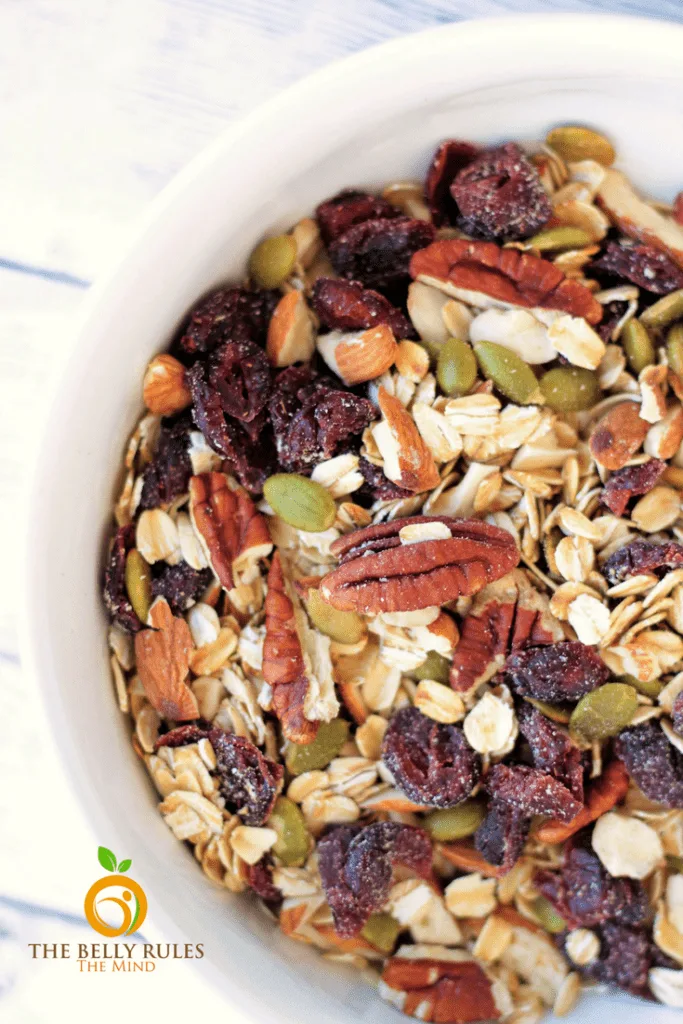 We used easily available ingredients to make this Granola. Oats, Nuts, Cranberries and natural sweeteners are readily available at home. I got some Pumpkin Seeds and the secret ingredient of this recipe Pumpkin Spice Mix. You can either make your own Pumpkin Spice Mix at home or since I was already shopping groceries and wanted to make life easy, I just got a ready store mix. Although I would believe that most Spice Mixes are Gluten Free, I still called McCormick to confirm if their Pumpkin Spice Mix was Gluten Free and I was happy to hear it is. Although I am not allergic to Gluten, but it's always good to know if an ingredient is Gluten-Free or not, especially when you are sharing it with friends who follow a Gluten-Free Diet. For the recipe, stop by our post at TargetMadeMeDoIt.com
If you like this recipe (below), you might also like to explore the 4 Ingredient Kind Nut Bars or the No-Bake Cereal Bar which is ready in 10 minutes. Again these recipes are super easy to make.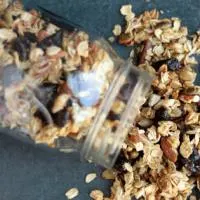 Easiest Ever Pumpkin Spice Granola (V+GF)
Ingredients
1 cup oats
1/8 cup almonds
1/8 cup pecans
1/8 cup pumpkin seeds
1/8 cup cranberries
1/4 cup maple syrup
1 teaspoon pumpkin spice mix