A must try appetizer for your next party. Samosa Potato Skins is what you get when east meets west.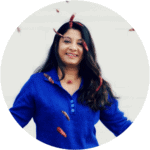 This post is a part of the post Samosa Served 8 Ways & a sequel to Easiest Ever Samosa Stuffing (ready in just 30 minutes and tastes  just like the store bought Samosas). If you haven't read it yet, I would highly encourage you to read that post to learn more about the popular so called 'Indian' snack, Samosas.
Samosa Potato Skins are a perfect example of fusion food. This is what you get when the world renowned Samosa is combined with the loaded Potato Skins from the best.  This is an awesome way to enjoy the 'Indian' Samosa Chaat style. It's the perfect medley of the humble Samosa with spicy, sweet and tangy flavors from the chutney. The loaded potatoes are soft and moist however adding an element of crunch completely enhances the texture.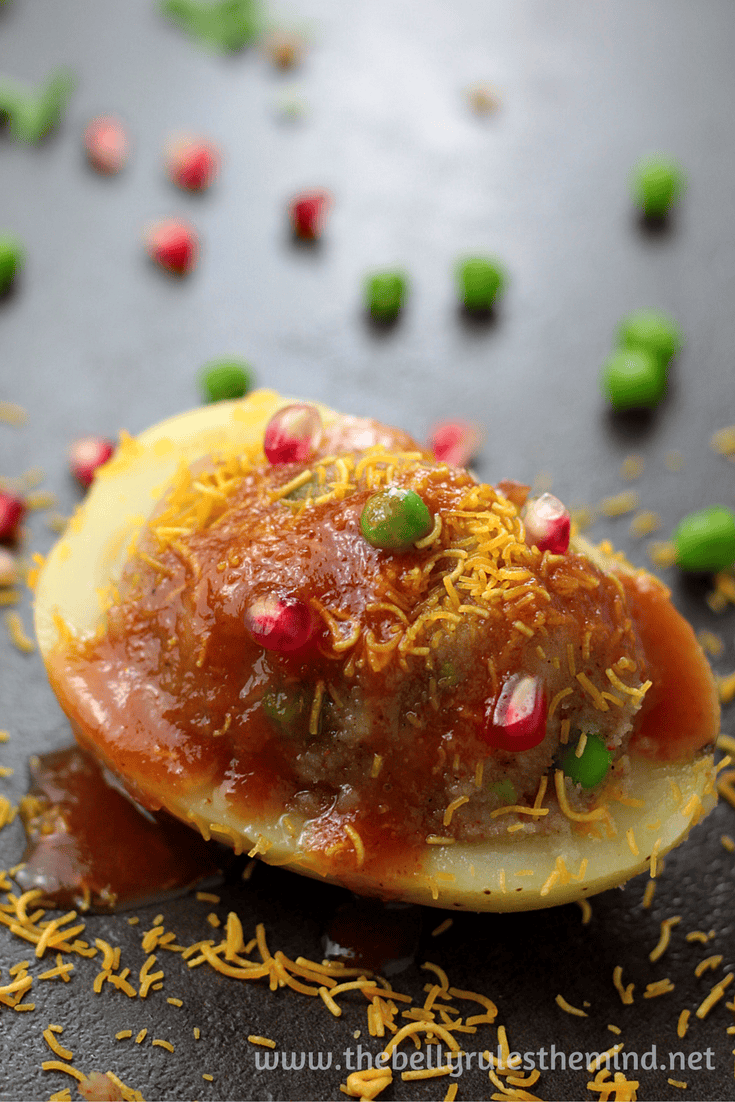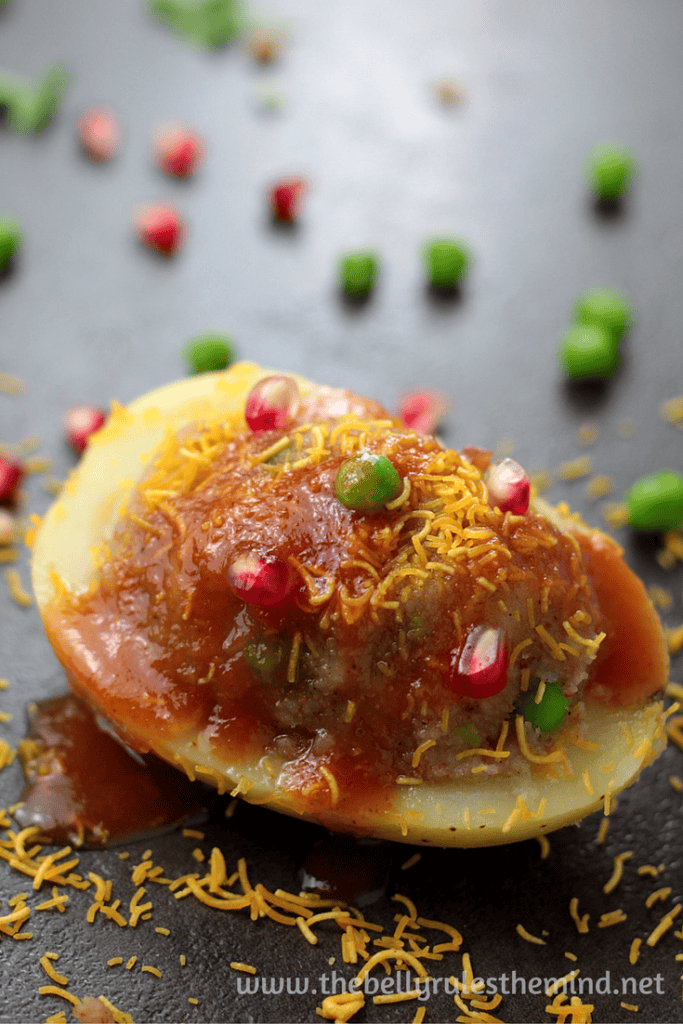 Although traditionally Potato Skins are baked, I had a couple boiled potatoes in my refrigerator and wanted to make use of them. So I tried using the half cut boiled potatoes as my base and loaded it with the Easiest Ever Samosa Stuffing. As I made these Samosa Potato Skins, I remembered the first time I ever tried Potato Skins in Vienna, Austria. I was luxuriously backpacking for about a month in Switzerland & Austria with some of my besties. Although it was almost 15 years ago, I still have fond memories of that trip. We were at the Prater amusement park and we stopped by the first vendor that was selling something vegetarian. Our potato skins were loaded with buttered corn and an overdose of sour cream & melting cheese, garnished with spring onions & peppercorns. You see back then I didn't have this blog.  I have to admit it was an absolute delight to snack on something warm and filling. We sure did get re energized for the rest of the evening.Time flies but when it comes to food, I tend to remember a lot of stories and places.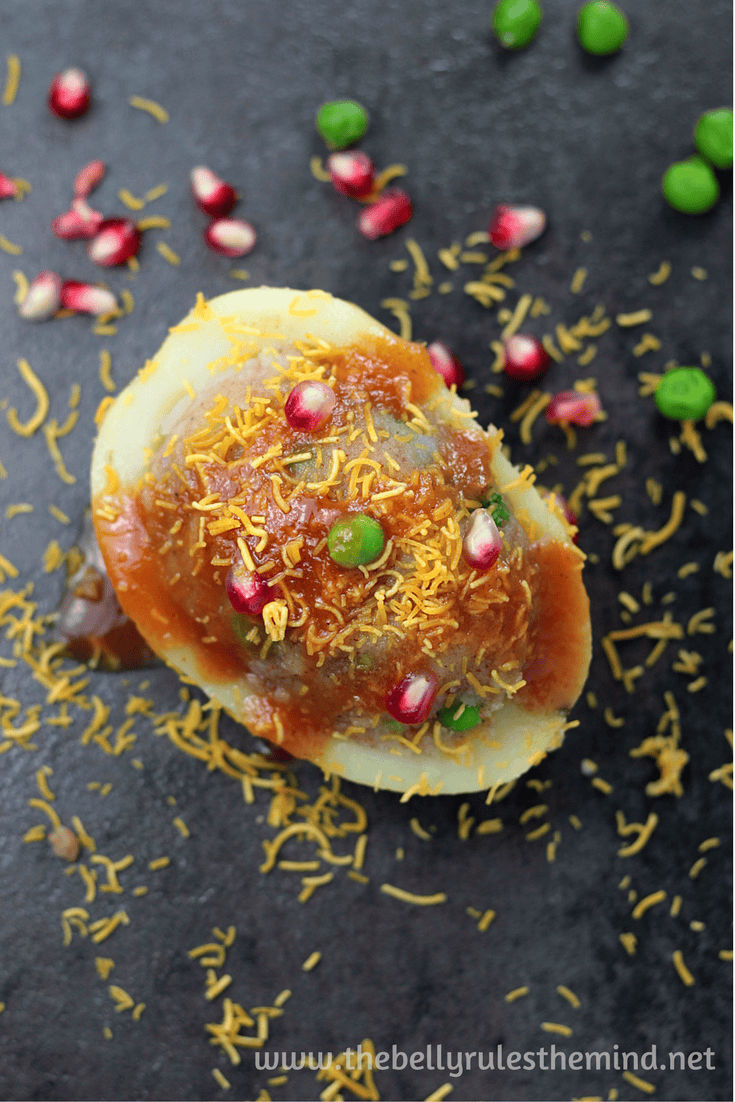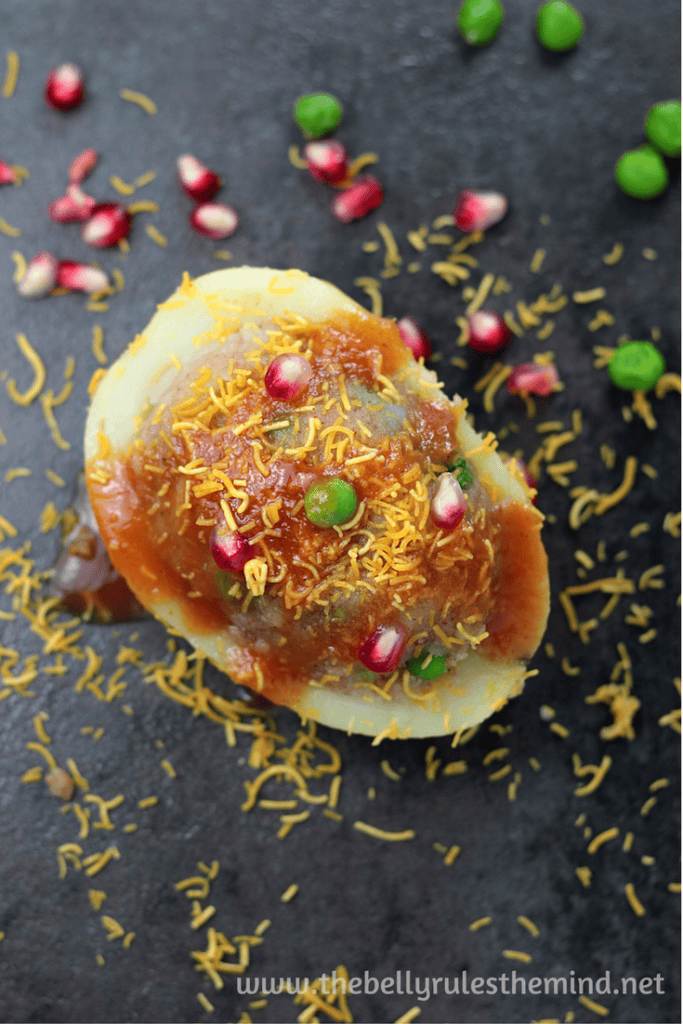 For more healthy ideas and recipes subscribe to our email or follow us on Facebook to stay updated with all the healthy information  we share. Check out our Pinterest boards for all the healthy eating inspiration you'll ever need. For an unending buffet of healthy photographed food, follow us on Instagram
Ingredients
Instructions
Boil a whole potato with it's skin.
Cut it into half length wise.
Using a fruit baller scoop out the potato from the middle, making sure the potato is still firm and sturdy at the bottom end.
Toss in the scooped potato in the Easiest Ever Samosa Stuffing and mix well.
Stuff the scooped potato with the Easiest Ever Samosa Stuffing
Sprinkle the Nylon Sev
Drizzle the Sweet Tamarind Chutney just before serving
Garnish with cilantro, pomegranate and serve.
https://thebellyrulesthemind.net/samosa-potato-skins/
Products Used