Koftas are very similar to meatballs. Although traditionally they are made with some kind of minced meat, the India Koftas can be mate meatless. Good news for my vegetarian friends, isn't it ? Back home I grew up eating so many different kind of koftas, Malai Kofta, koftas made from Potato, Calabash, Squash or even Bananas. There are so many different recipes to make the same koftas. They might all seem to be the same in shape but they all have such different and unique flavors.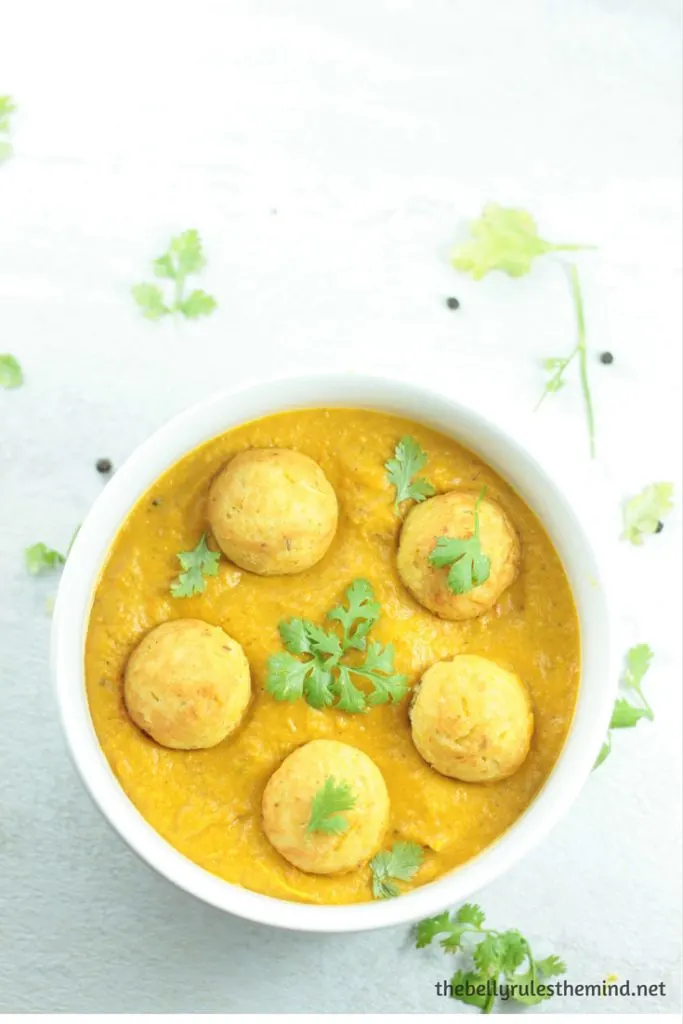 As a kid my mom often made Calabash (Lauki) / Squash koftas which initially I was never fond of. Ofcourse my mom never gave up on me and continued to serve it to us and I guess I was in my teens when I started liking these koftas. Now that I am in my moms shoes, well kind off, the only thing different is that Little A actually likes Squash & Calabash for that matter. So I often make these Calabash balls. Here in the US, Calabash is only available at Indian stores. So sometimes I make these with Calabash while the other times I make squash koftas.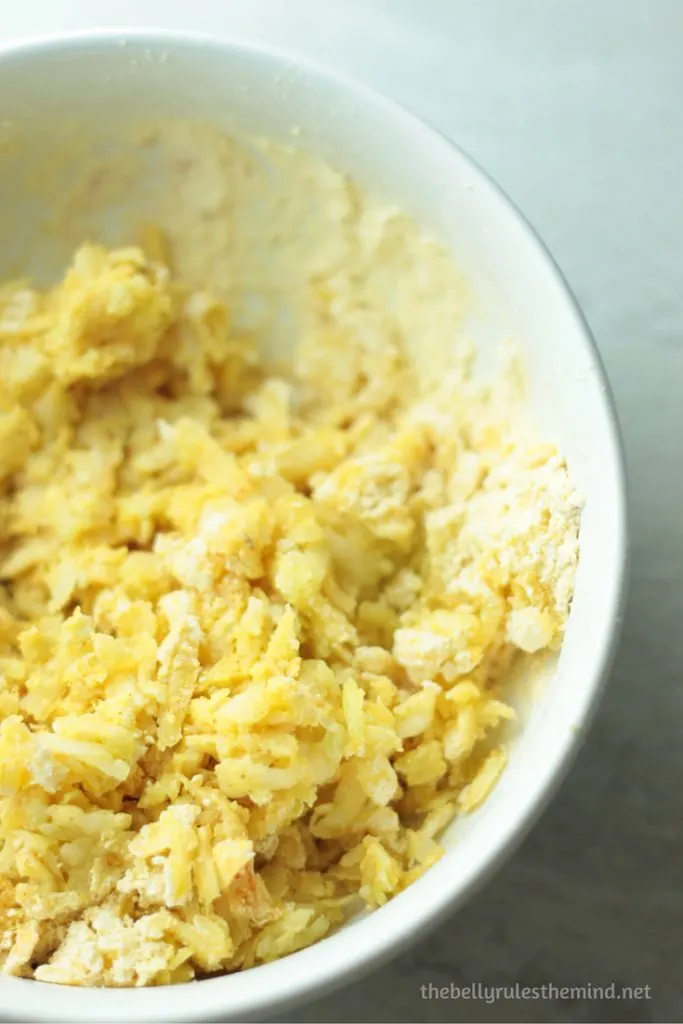 When people hear the word kofta's the first thing that comes to their mind is 'rich, exotic, Indian food'. However that's not true, not all kofta's are rich in calories and fat. Atleast these are not. To top is off, these are Vegan and Gluten Free too. Did you know that compared to most other vegetables Calabash has only 14 calories per 100 grams. It is easy to digest and helps during indigestion and constipation. Infact in our family when someone is sick and running a cold or flu with a reduced appetite, we often make Calabash stew or curry because it's very light and easy to digest.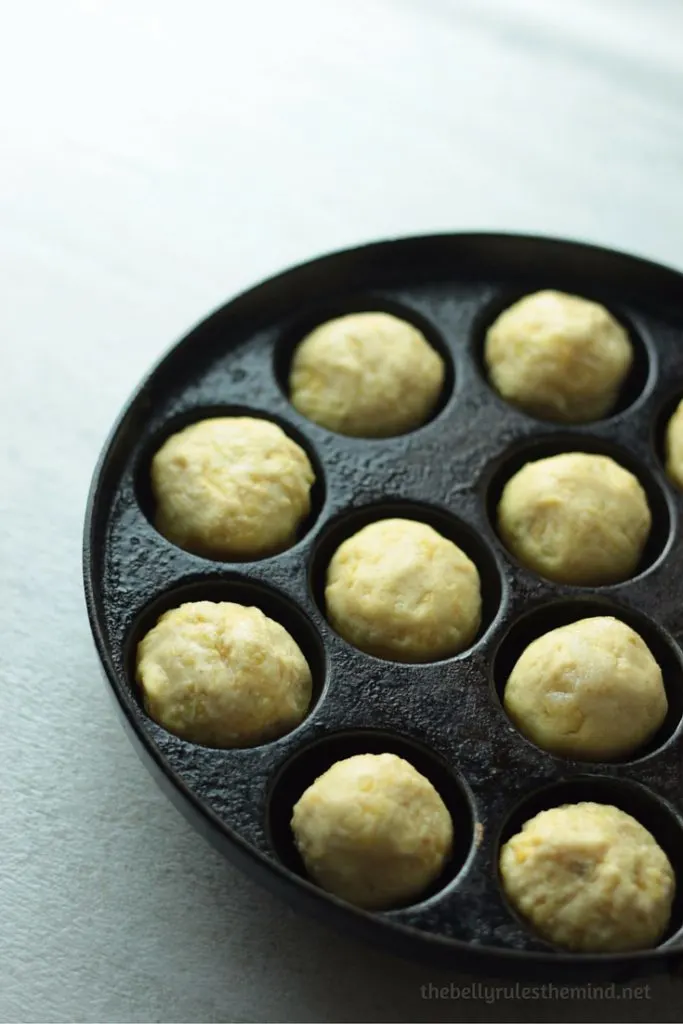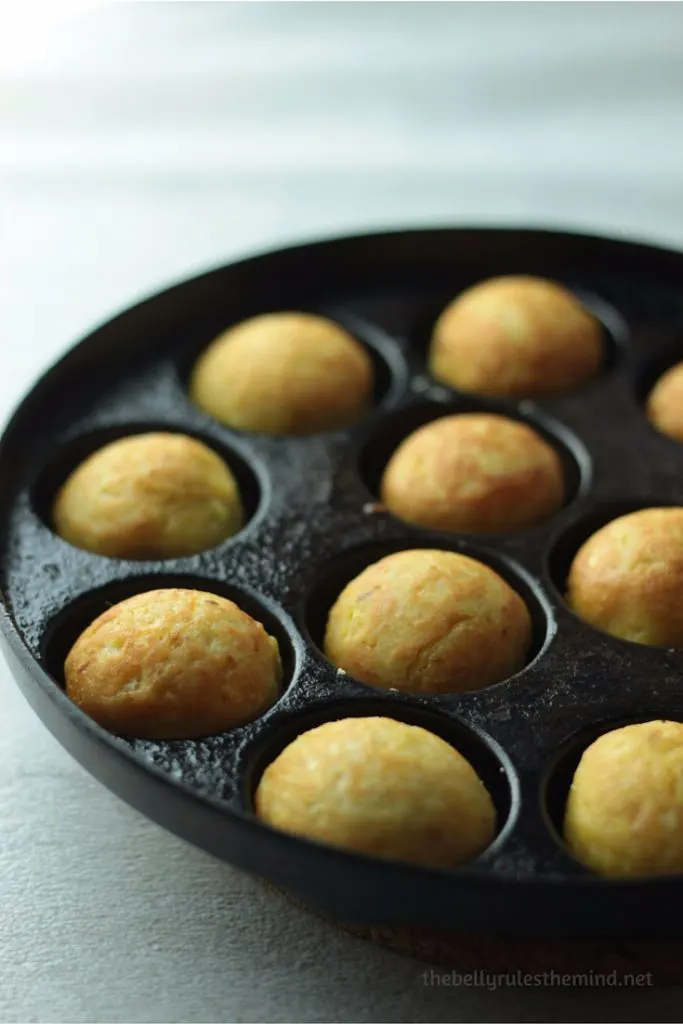 Typically these are deep fried, but ofcourse I make it guilt free in my appe pan. It is served with thick and creamy tomato and cashews curry and is an absolute delight when hosting a party or potluck. Little A and Dr.Mystery, both are fond of kofta's, infact often Little A requests me to make Appe Balls. After Malai Koftas these have to be my next favorite koftas on the list.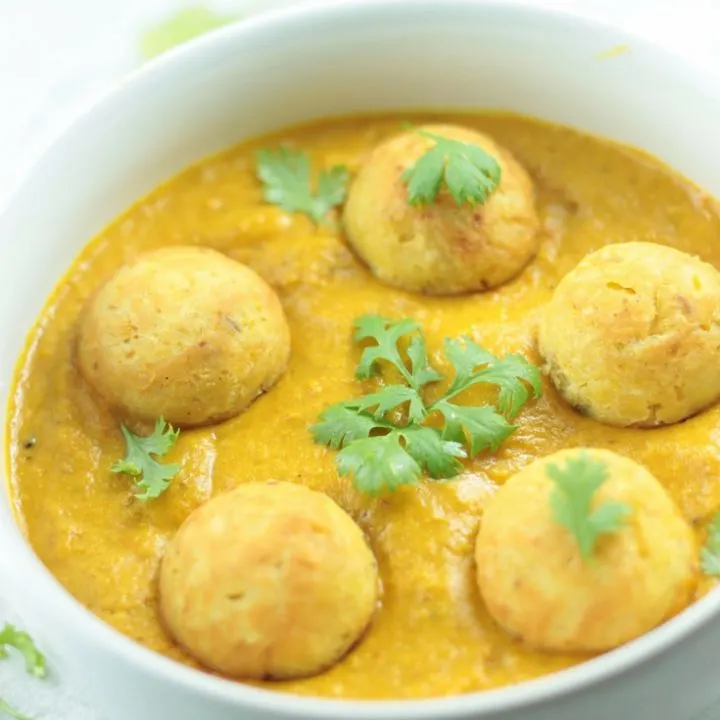 Squash Kofta / Lauki Kofta Curry
Ingredients
1.5 cups Squash / Calabash / Lauki grated
5 tablespoon Chickpea Flour / Besan
2 tablespoon Rice Flour
1/4 teaspoon Turmeric Powder
1/2 teaspoon Ginger Garlic paste
2 tablespoon finely chopped onion
1 green chilly, finely chopped (optional)
Salt to taste
2 tablespoon oil
Instructions
Wash, peel and great the squash or lauki.
Using a sieve drain and collect all the water from the squash. You can use it to cook the curry or stew.
In a large mixing bowl, add the squash, chickpea flour, rice flour, turmeric, ginger garlic paste, onions and chillies and mix well.
Shape the mixture into evenly sized balls that fit into the appe cavities. If the mixture is watery, add a little chickpea flour. Do not keep this mixture idle for too long as the squash will keep leaving water which will change the consistency of the mixture.
Heat a couple drops of oil in the cavities of the appe pan.
Once the pan is hot place the balls into the cavities and cook on slow to medium heat. Make sure you consistently turn the balls so that it's evenly cooked.
Serve them as is with [Green Chutney|http://thebellyrulesthemind.net/2016/05/multipurpose-green-chutney/] or the best way to enjoy them is to dunk them in your curry.