This post is sponsored by Udi's Gluten Free. All comments and opinions are my own.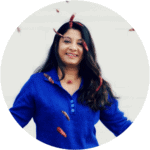 This wheat-less, wholesome, and oh-so-filling Sundried Tomato & Hummus Sandwich is super easy to put together. Quick Lunch Option. Vegan. Gluten-Free.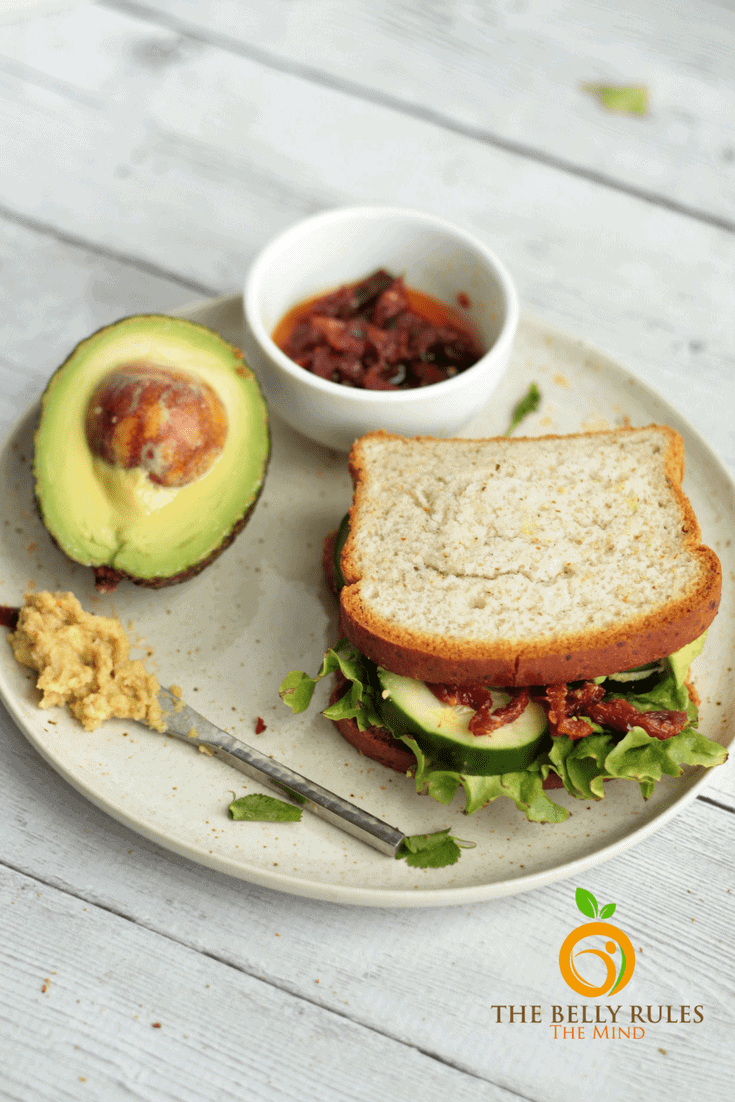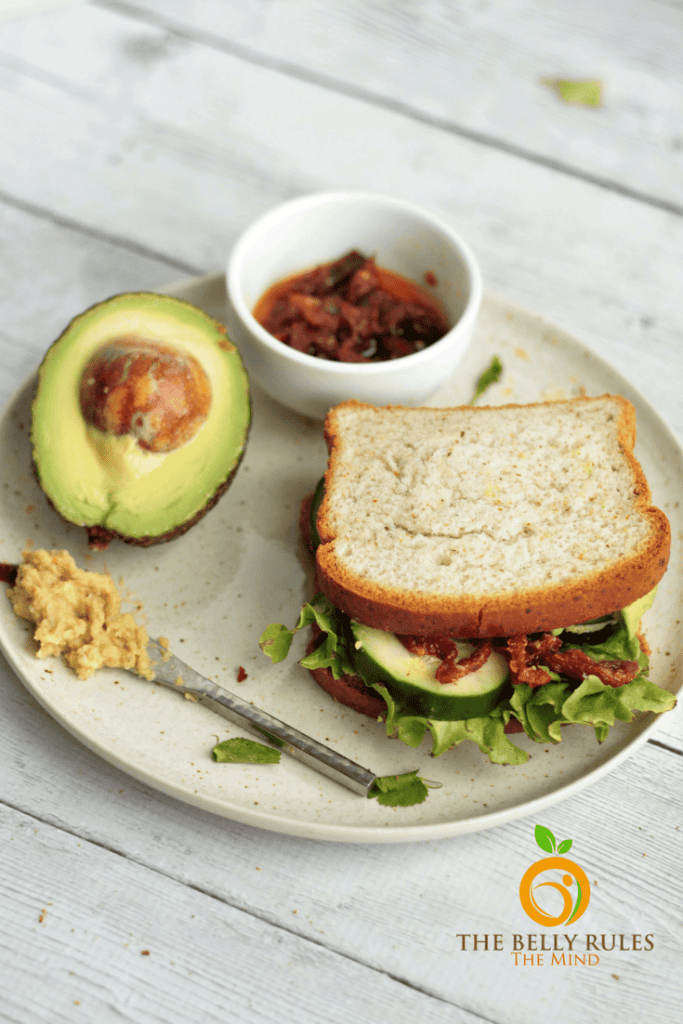 Nothing beats a great sandwich for a quick & easy lunch option. Especially when you have a girlfriend over whom you are meeting after a while and have so much catching up to do. My friend D and I have known each other ever since we moved to NC. Actually, D is Dr.Mystery's batchmate from Duke, but now she and I hang out more often. It's natural, as we always bump into each other at the school to pick up and drop off our kids. We live in the same neighborhood, so we even land up at the same gym; our kids go to the same swimming class, yoga class, and even Zumba sometimes. So we literally meet 4-5 times a week. The other day I invited her over for lunch while the kids could have a playdate. I knew that recently she decided to eliminate gluten & dairy from her diet for a few days as she was on an elimination diet before she got her food allergy tests done. Since we had a few topics to discuss, we wanted to keep lunch simple, so we decided to make sandwiches for lunch.  It also turned out to be the perfect opportunity to try out Udi's® NEW Delicious Multigrain Bread.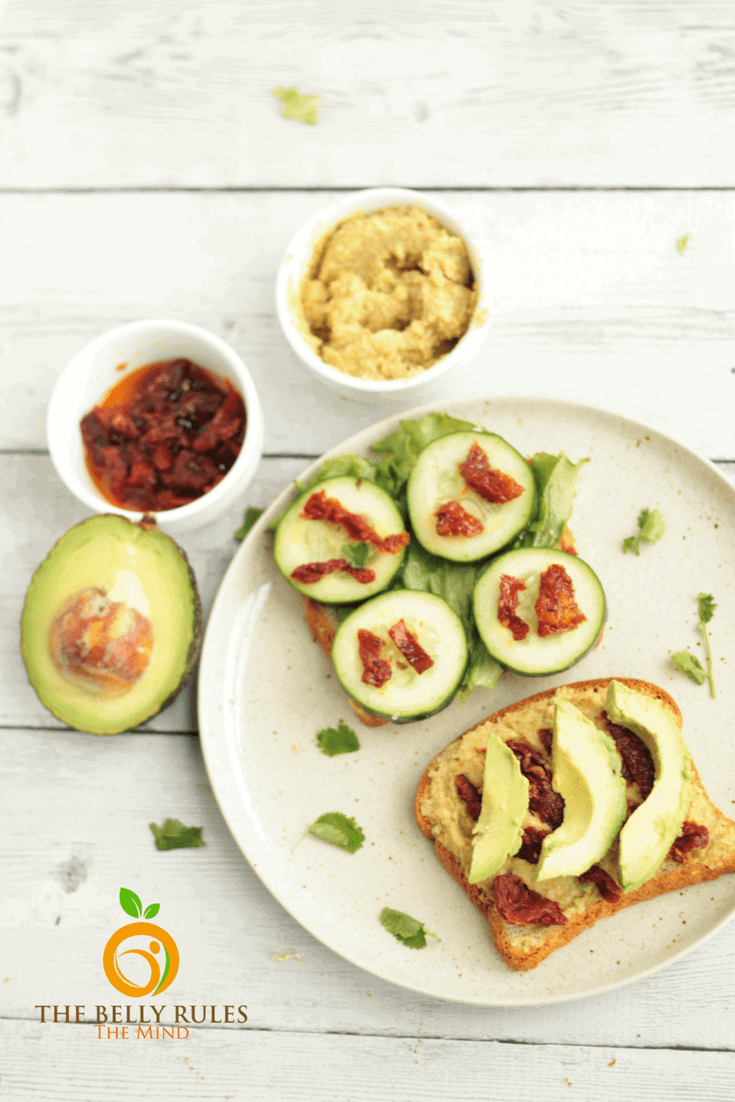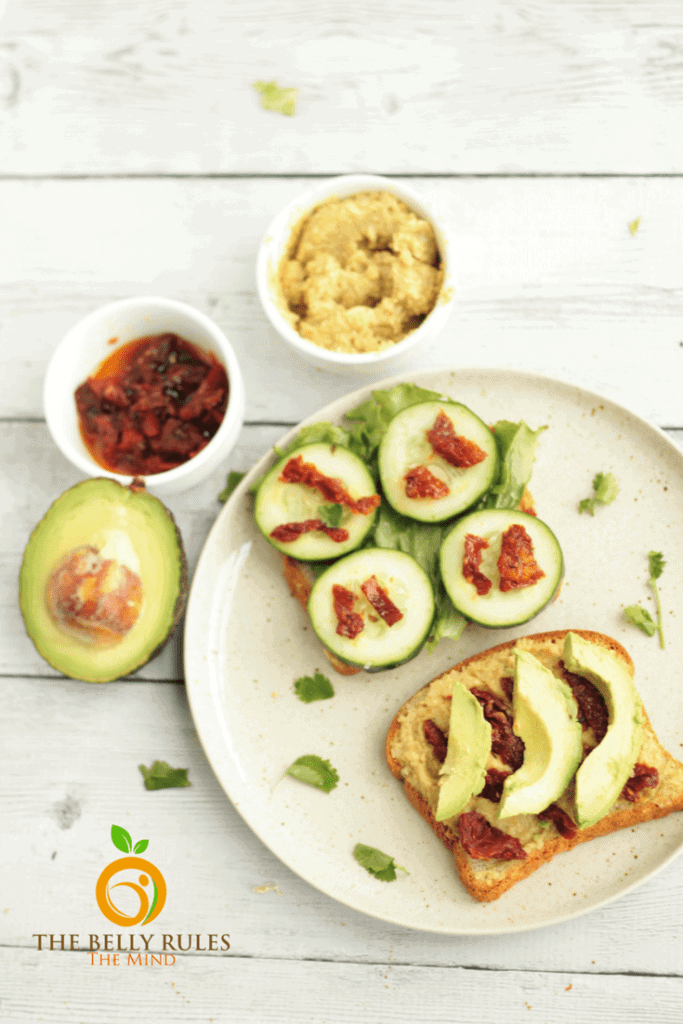 So D and I got together one morning after the kids went to school to discuss, everything from our husbands to kids, the new school,  some positive parenting techniques, her recent teaching assignment in Costa Rica and of course food, which led to this blog, TBRTM. It was really nice to learn that the recipes from TBRTM have helped her kids build a diverse palate. Honestly, I was humbly flattered.   It was just like a typical when-moms-meet discussion.  The one thing I love about catching up with her is that she's always full of so much enthusiasm and positivity that it totally rubs off on me.  I guess some people are just so natural at it. I sure am lucky to have a friend like D.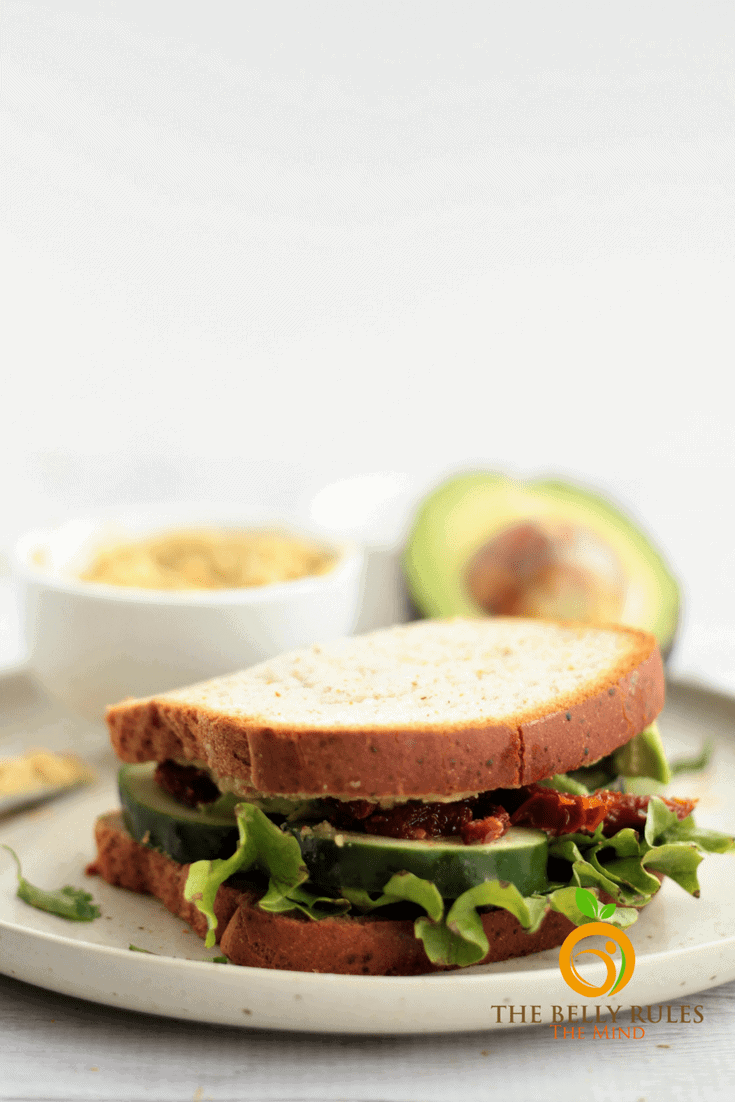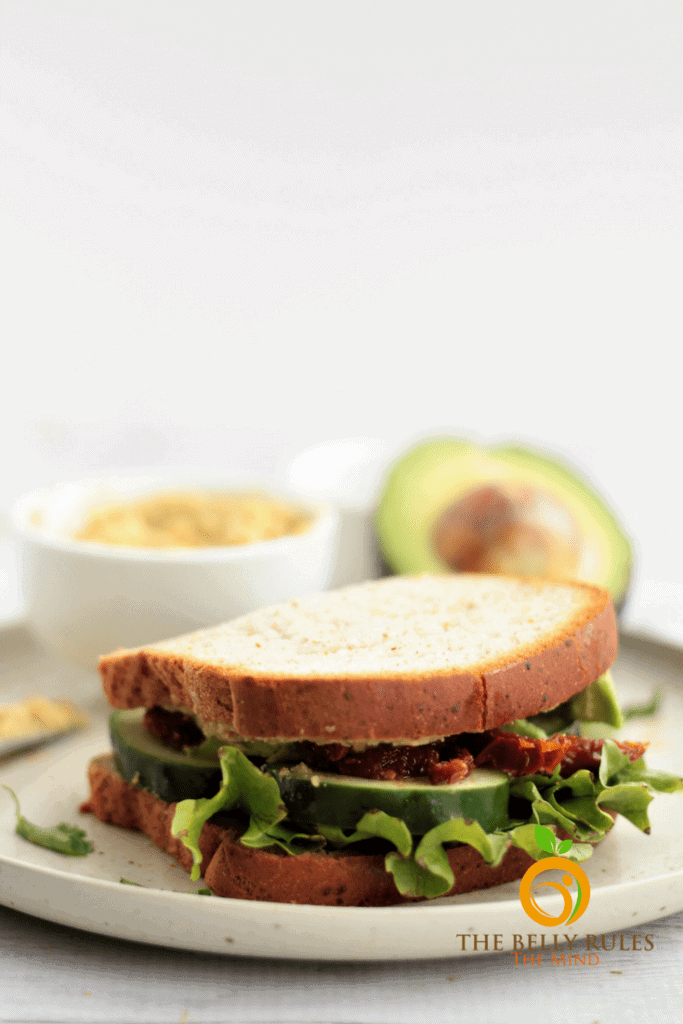 Oh, getting back to the post, after all our chit chat we were starting to get hungry so it was time to assemble our sandwich. D was excited to try Udi's NEW Delicious Multigrain Bread, as she had not personally tried Udi's before. So we decided to make the best gluten-free sandwich ever; wheat-less, wholesome, and oh-so-filling Sundried Tomato & Hummus Sandwich. Since we wanted to keep it simple at the same time, we whipped up a quick hummus and used sundried tomatoes, lettuce, cucumbers, and avocados to layer our sandwich. Mind you, it was an awesome combination. Full of bold flavors from the hummus and sun-dried tomatoes, you don't need to add any herbs or mixes. It's literally ready in 10 minutes, including the time to whip up the hummus.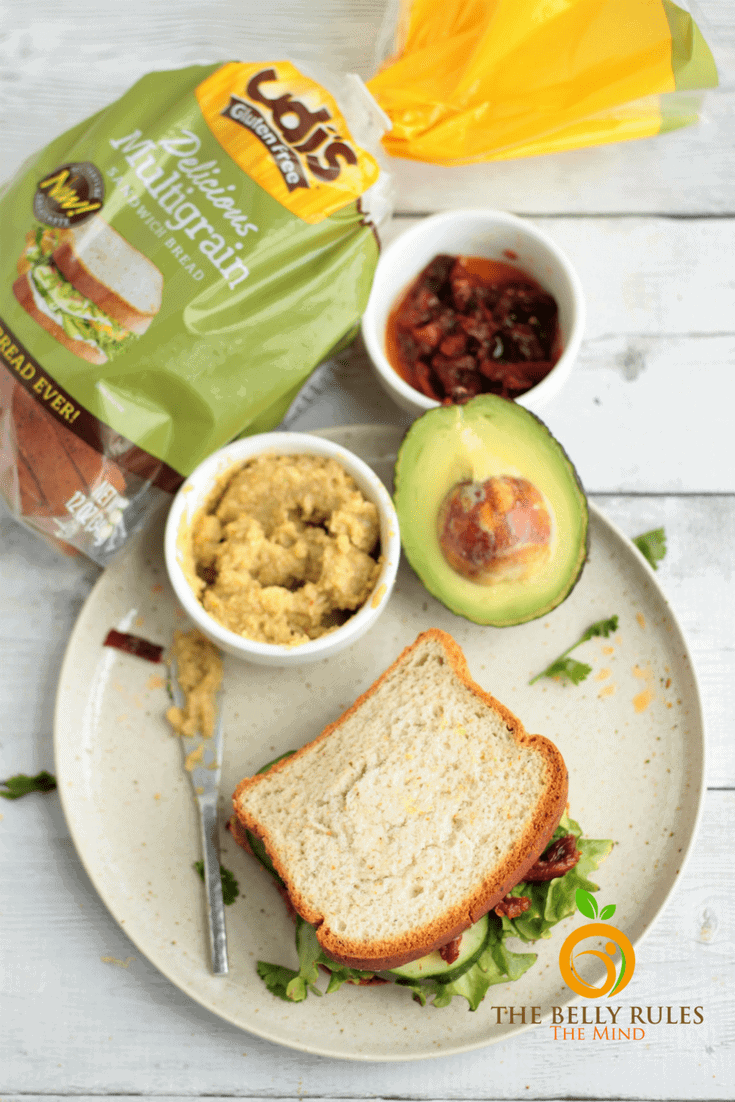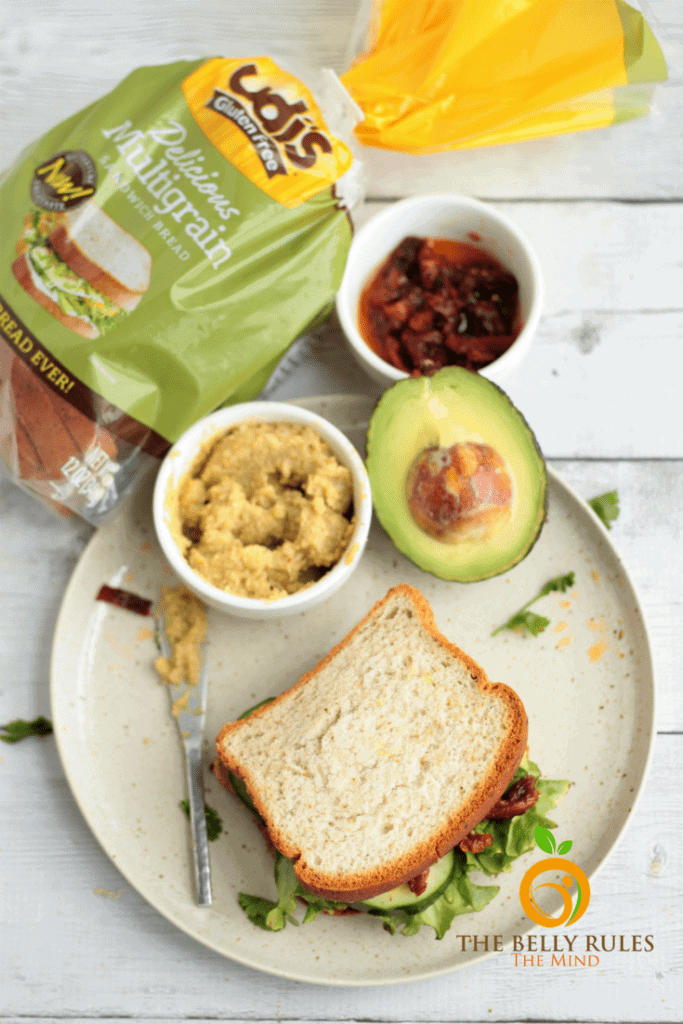 Why Udi's NEW Delicious Multigrain Bread?
After a few bites, D said that in the last few weeks, Udi's NEW Delicious Multigrain Bread is one of the finest certified gluten-free breads she has ever had. She loved that the slices were just the right size for portion control and more than anything she was in love with the taste and soft-texture even after being toasted. What she liked about NEW Delicious Multigrain Bread is that it is dairy and nut free too. Then we realized that it also has other vitamins and minerals, which we were impressed with. You can find more information about it here.
Where can you find it?
If you live a gluten-free lifestyle, or someone you know is gluten-free, or frequently consume gluten-free meals, Udi's NEW Delicious Multigrain Bread is a really good bread to buy. You can find it at your local Publix store in the frozen section. In fact, in March, NEW Udi's Delicious Bread products are on sale. Find your at-shelf coupon machine featuring an offer of "$1 off Udi's® Gluten Free Bread" in stores. This offer is good from February 26 to March 28, of course, while supplies last.  If you prefer a larger slice like conventional sandwich bread, make sure to pick up the 24 oz. variety.  Once you grab your bread, don't forget to make this wholesome, delicious Sundried Tomato & Hummus Sandwich. Here is the recipe for you.
Sun-dried Tomato & Hummus Sandwich (V+GF)
Ingredients
4 slices of Udi's NEW Delicious Multigrain Bread (2 sandwiches)
2 tbsp homemade hummus
2 leaves of sandwich lettuce
8 cucumber slices
12 sundried tomatoes
6 avocado slices
Salt to taste
Instructions
Lightly toast the bread until warm.
Spread the hummus on one or both slices of the sandwich.
Place the lettuce on one of the slices.
Top it off sundried tomatoes and cucumber slices and avocado.
Add salt if required.
Place the second slice on top of the sandwich and you are good to go.
https://thebellyrulesthemind.net/sun-dried-tomato-hummus-sandwich-vgf/