Vegan Cranberry Cookies are brimming with delicious melt-in-your-mouth flavors. Dress them up with some sugar or keep them pure and simple. Absolutely addictive.- They're easier to make than you might think! Yet another Valentine's Day and yet another way to let your loved ones know about how much you care.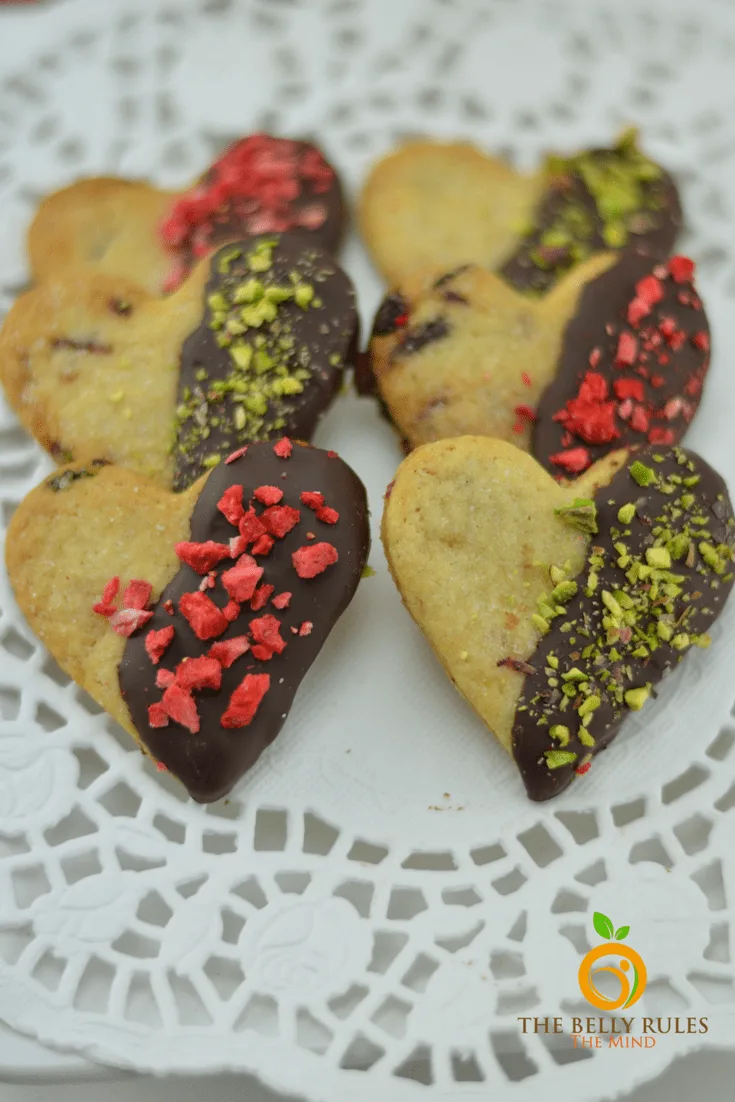 This is the season of love and "Love is in the air"... I usually try and make different things every year during Valentine and surprise my husband and he too tries to do different things to make me feel loved. These Vegan cranberry cookies are awesome to share with your loved ones and also be sent with the kids for their teachers & friends... I made these Vegan Cranberry Cookies a couple of years ago and I received a lot of love on the share from our readers. For some reason, I always tend to make these cookies around this "time" of the year. Could it be the hearts that make me do it in Feb.. I think that may be the reason that I have started relating to Valentine's day recipe with this yummilicious Vegan Cranberry Cookies. I am sure you may end up with thinking the same after you make them once :-).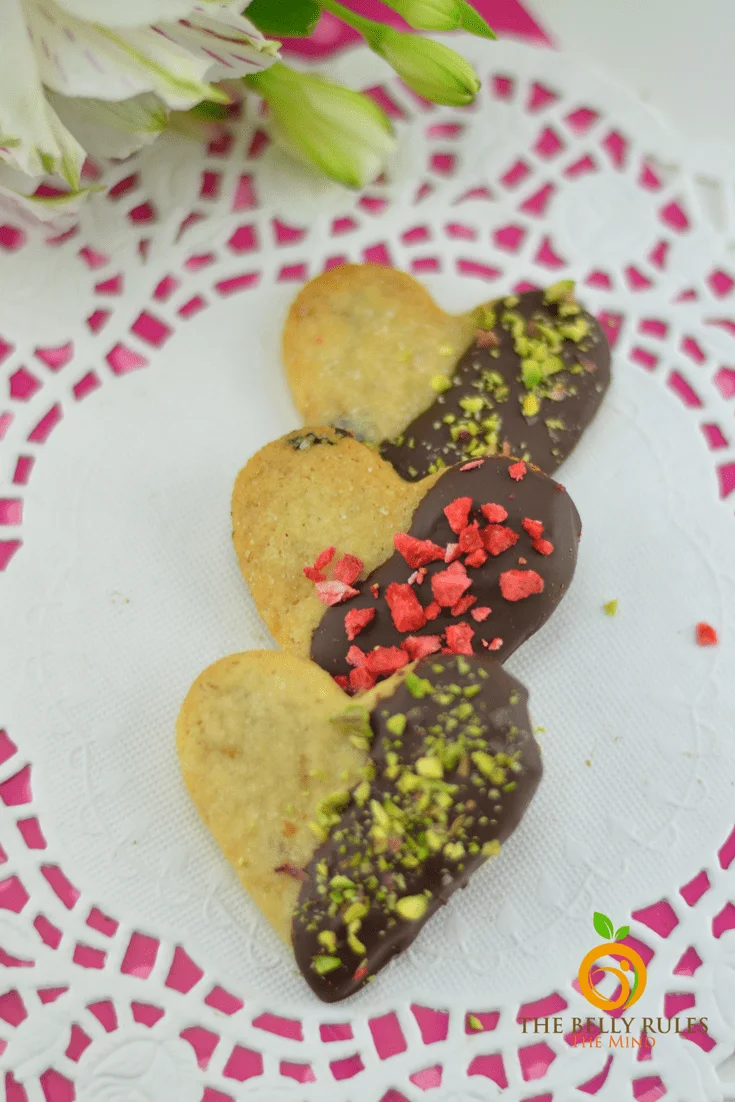 So Go ahead and say "I LOVE YOU" with these hearts shaped, super cute, simple, soft baked whole wheat cranberry cookies loaded with cranberries & cashews. These cookies are ready in less than 30 minutes!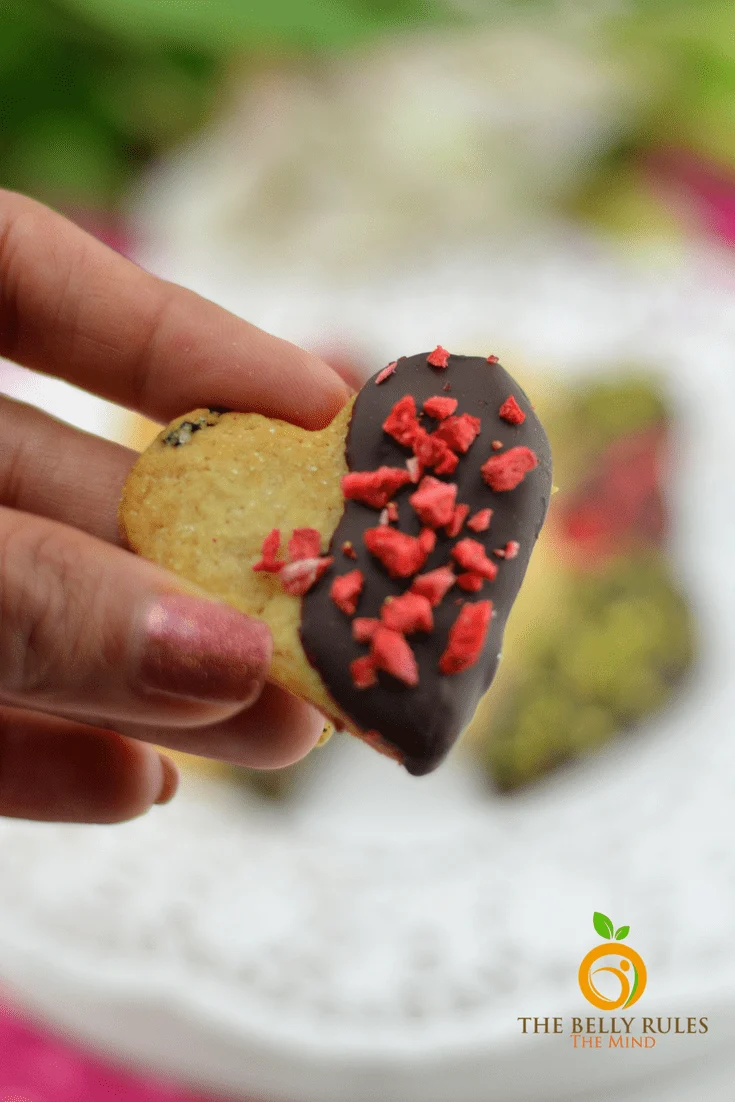 As I mentioned earlier, apart from being a tasty treat, they can also be packed nicely into a cellophane with a ribbon and become a great homemade gift for your kid's teachers and coaches :)
These super simple, soft baked vegan cranberry cookies are loaded with cranberry and lots of Love.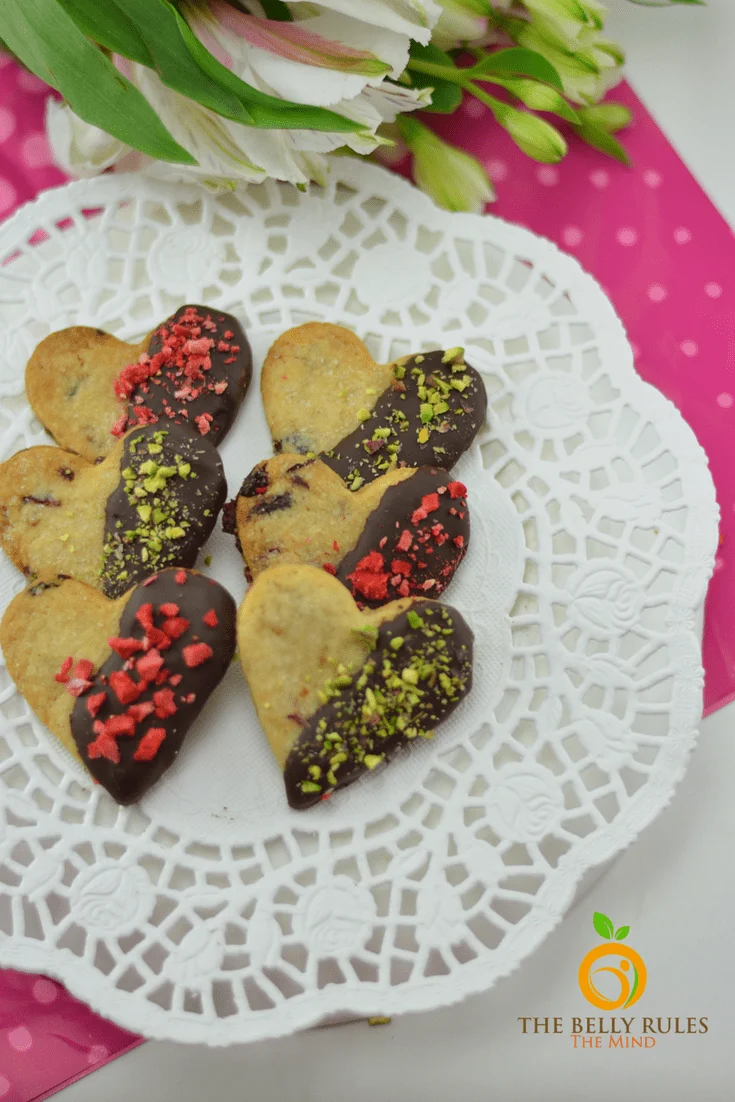 How cute would these be for Valentines or an anniversary breakfast with tea or Milk for my R2 & R3.
These delicious, buttery Vegan Cranberry Cookies are so easy to make. Too easy, in fact! It's always too tempting to quickly whip up a batch of these to have "just a few" to nibble on and inevitably eat the entire lot to yourself… because it's impossible to have "just a few".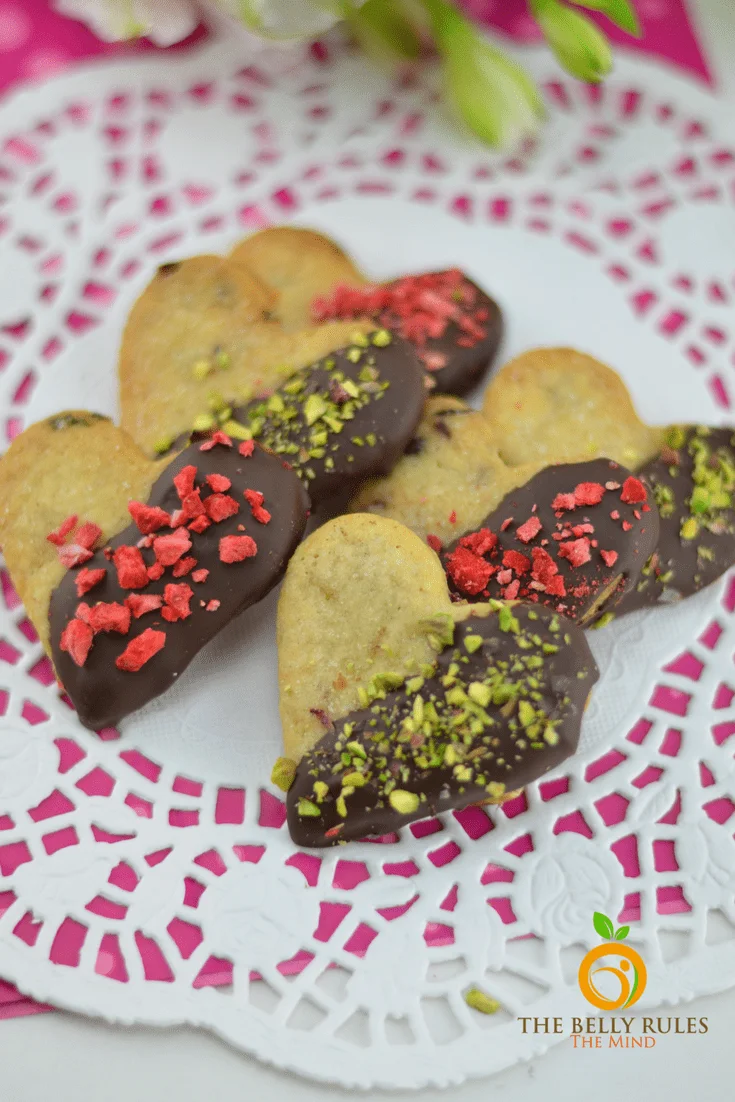 Happy Valentines Day to all our dear Readers :D <3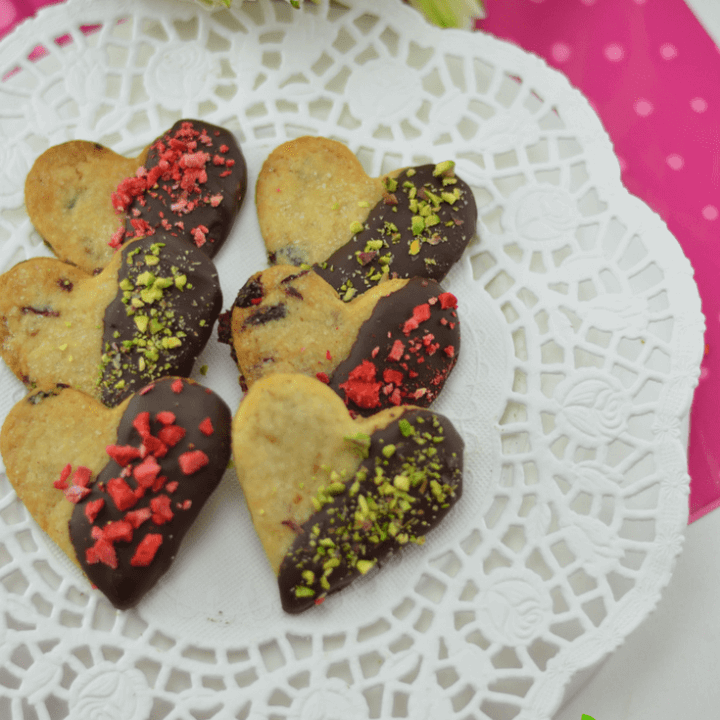 Vegan Cranberry Cookies
Ingredients
1 cup Whole wheat flour /Atta
3 tablespoon Vegan Butter unsalted /Coconut oil/Clarified butter / room temperature
1/4cup sugar and some for coating
6 oz Dark chocolate
1/2 cup dried cranberries /chopped
1 teaspoon Vanilla extract
2 tablespoon almond milk
Instructions
In a bowl whisk together whole wheat flour and set it aside
In the bowl beat together the butter and sugar till its creamy .
Add in the vanilla extract and mix.
Start adding the flour slowly, add in 2 parts beating well after each addition till it's well mixed.
Add in the dries / chopped cranberries.
Add milk and continue to mix till the mixture comes together as a dough.
Wrap the dough in a cling sheet and place in the refrigerator for 15 minutes.
While the dough is chilling preheat the oven to 350 F degrees.
Shape the dough like a disc and then roll it to ¼ inch thickness.
Cut into shapes using desired cookie cutter. I used Heart
Transfer the cookies onto a baking tray line with parchment paper and sprinkle with Sugar
Bake at 350 F degrees for 18-20 minutes and then reduce the temperature to 300 F and bake for 5 more minutes.
Take out the cookies from the oven and let them cool completely.
When the cookies are cool, place them on a baking sheet lined with parchment paper. Put 3 ounces of the chocolate in a glass bowl and microwave on high power for 30 seconds. (Don't trust your microwave timer; time it with your watch.) Stir with a wooden spoon. Continue to heat and stir in 30-second increments until the chocolate is just melted. Add the remaining chocolate and allow it to sit at room temperature, stirring often, until it's completely smooth. Stir vigorously until the chocolate is smooth and slightly cooled; stirring makes it glossier.
Drizzle 1/2 of each cookie with just enough chocolate to coat it.sprinkle it with chopped pistachios, freezer dried raspberry or fun sprinkles .
Store in an airtight container.