Go nuts this holiday season with Dates & Walnut loaf Cake. This cake is super delicious, soft and moist cake that is a perfect tea time snack and is worth a try. The nutty flavor of dates with walnut is just amazing!! We love making healthy recipes using dates. Do check out our other recipes that have dates in them. This vegan cake is super delicious and you cannot just stop at one piece.

Is this cake really a Sugar free / No Refined Sugar cake ?
Yes this cake gets its sweetness from dates. A few weeks ago, when I received a batch of Organic date from Dubai when my mom visited me this year I found myself wondering what to do with them.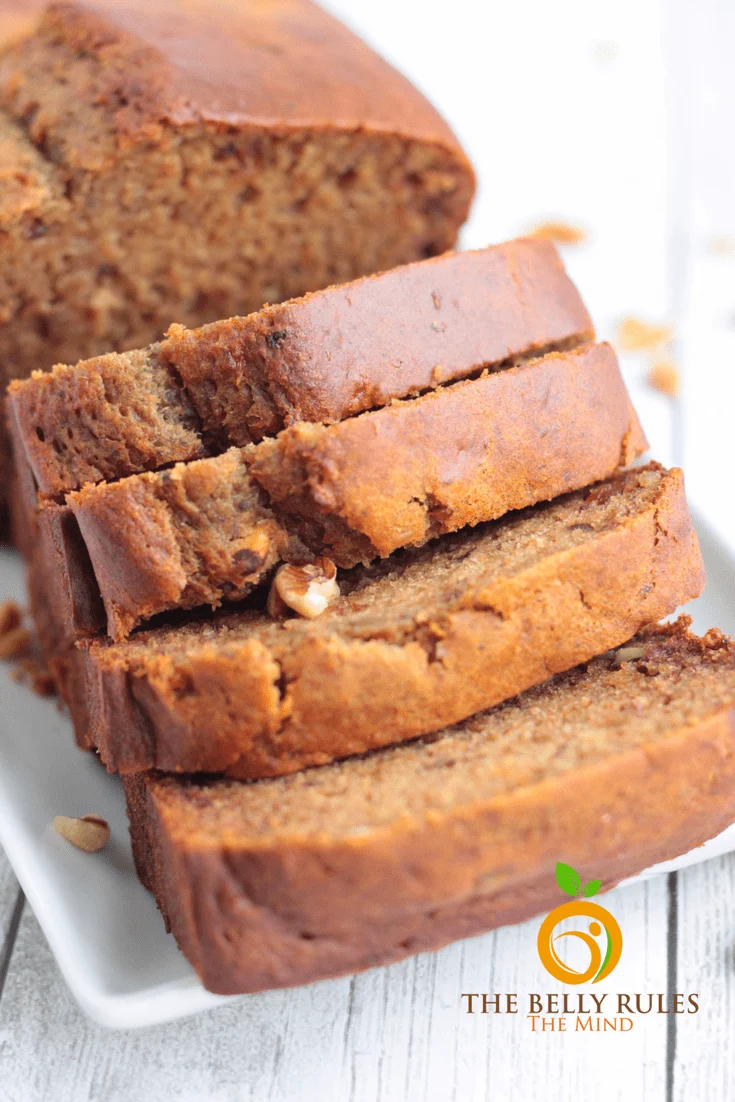 These sweet, luscious dates on the vine were perfect for snacking, but how else could I get creative with them? Date nut cake was an obvious choice and what a perfect excuse to redo the images for this Date & Walnut Loaf Cake!!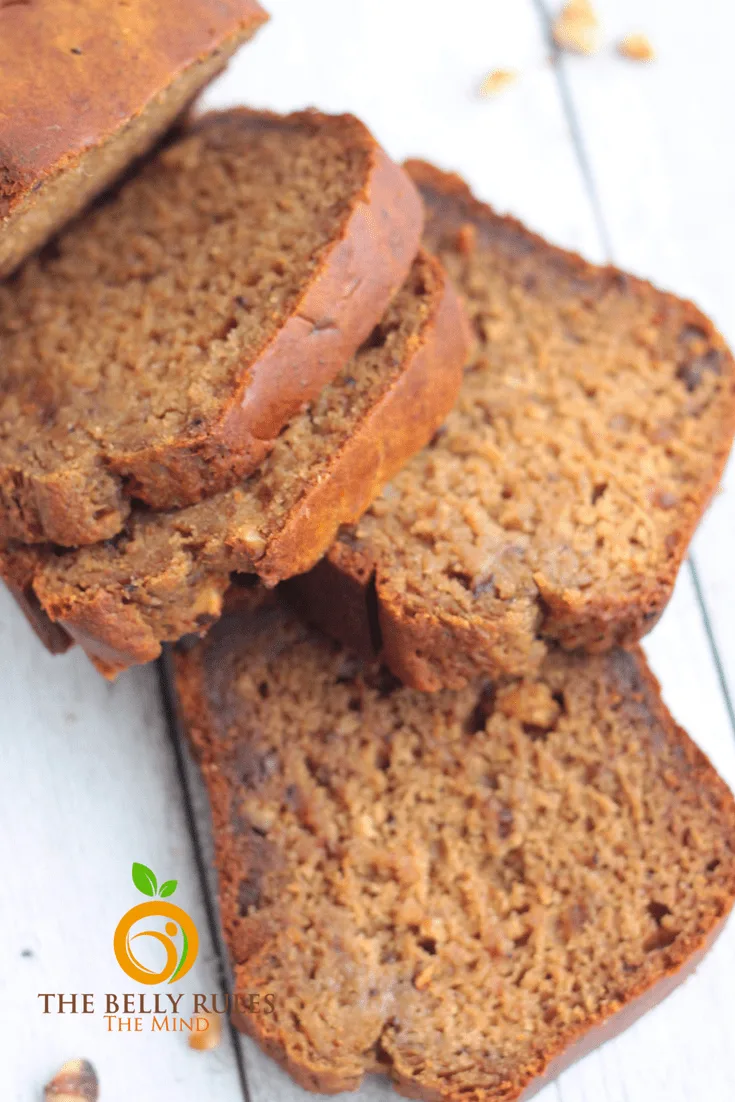 Date & Walnut cake will be a hit at the holiday table this year. It makes a lovely dessert year-round, but its warming qualities are especially welcome in the winter months during a festive celebration.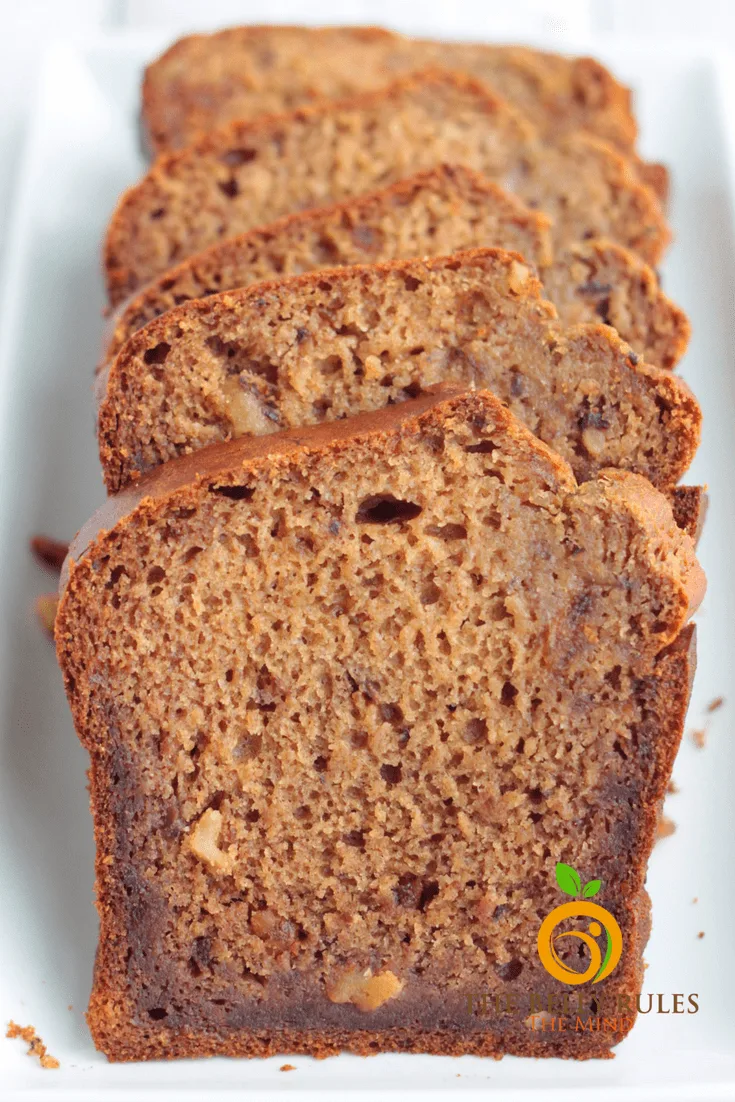 I have made this many times and it's always delicious! You can skip the nuts of an allergy in the family and it is still good. Especially with a nice, hot cup of coffee in the morning. Yum ! I have Replaced all purpose flour with Gluten free or whole wheat for a healthier version
The dates provide lots of moisture, which makes this a convenient make-ahead dessert—the cake will not dry out if you make it a day or two before the holiday begins. The walnuts add some nice texture and crunch.
This Date & walnut loaf Cake is amazing. Just what my taste buds wanted. Crust is chewy, cuts beautifully, and so moist. This is my new go to recipe!
Enjoy This No- Egg, No-Butter and No-Refined Sugar Date & Walnut loaf cake.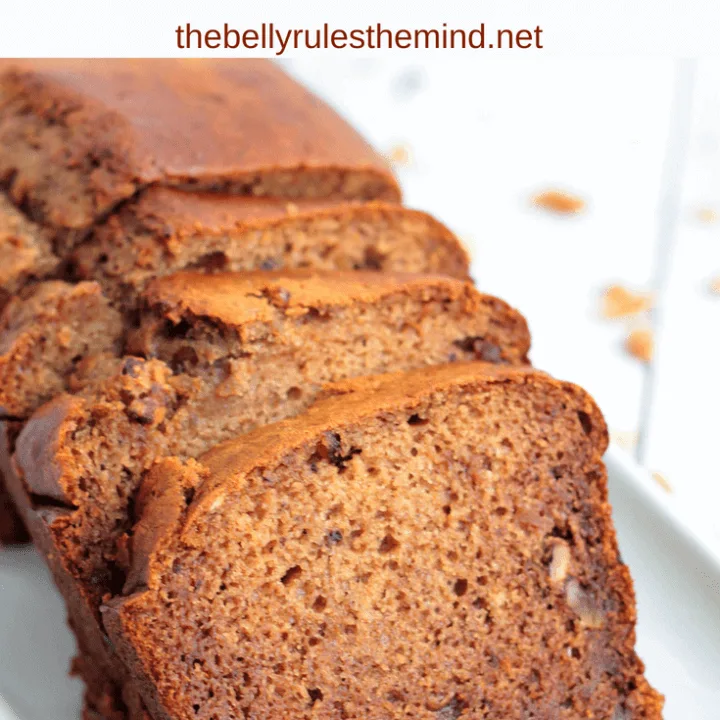 Date & Walnut Loaf Cake(No-Egg,No-Butter & No Refined Sugar)
Inactive Time:
20 minutes
Total Time:
1 hour
10 minutes
Ingredients
20-25 dates
1 1/2 cup milk/for vegan version add any dairy free milk
1 cup whole wheat flour/for gluten -free version use gluten free APF
1/2 cup olive oil or 1 cup apple sauce
1 teaspoon baking soda
1/2 teaspoon baking powder
1/2 cup walnut
Instructions
Preheat the oven on 350*F
Soak the dates in warm milk for few hours .(Remove the seeds if not using seedless).
Save few Dates for the batter.
Blend it into a paste along with the milk in which it is soaked in.
Add oil in the date and milk mixter and mix well.
Sieve together flour and baking soda and baking powder. pour in the dates and milk mixture.
Chop the walnuts and few dates ,coat it with some flour and mix it in the batter.
Bake the cake in a greased oven dish for 35-40min on 350*F.
Notes
You can substitute the oil with apple sauce