This was one of my favorite Sunday breakfasts growing up, the smell of the toasts frying up a scent memory that still takes me back. I grew up eating this fried bread , typically served with tomato ketchup. Eggless Savory French Toast/Bread Pakoda is so ridiculously easy to make, and requires ingredients we all usually have on hand & the most important part its not fried :D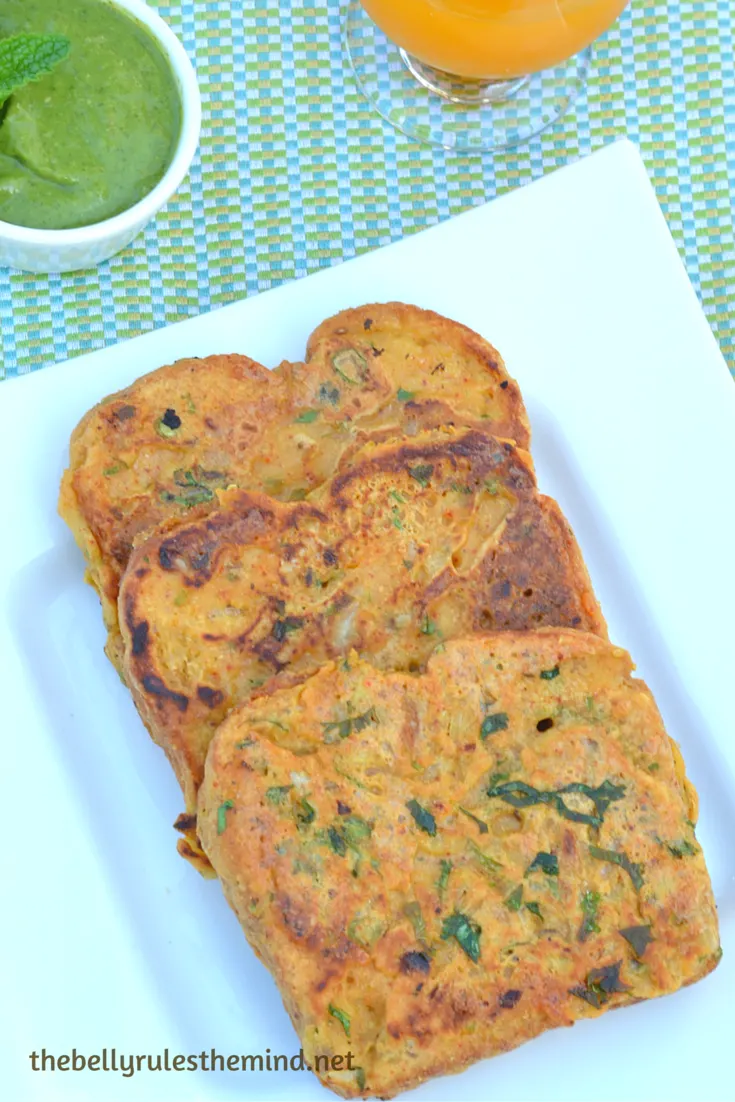 You can imagine me doing the Happy DANCE :) Eggless Savory French Toast/Bread Pakoda is great for breakfast, for kids lunch box and even a quick evening bite with tea.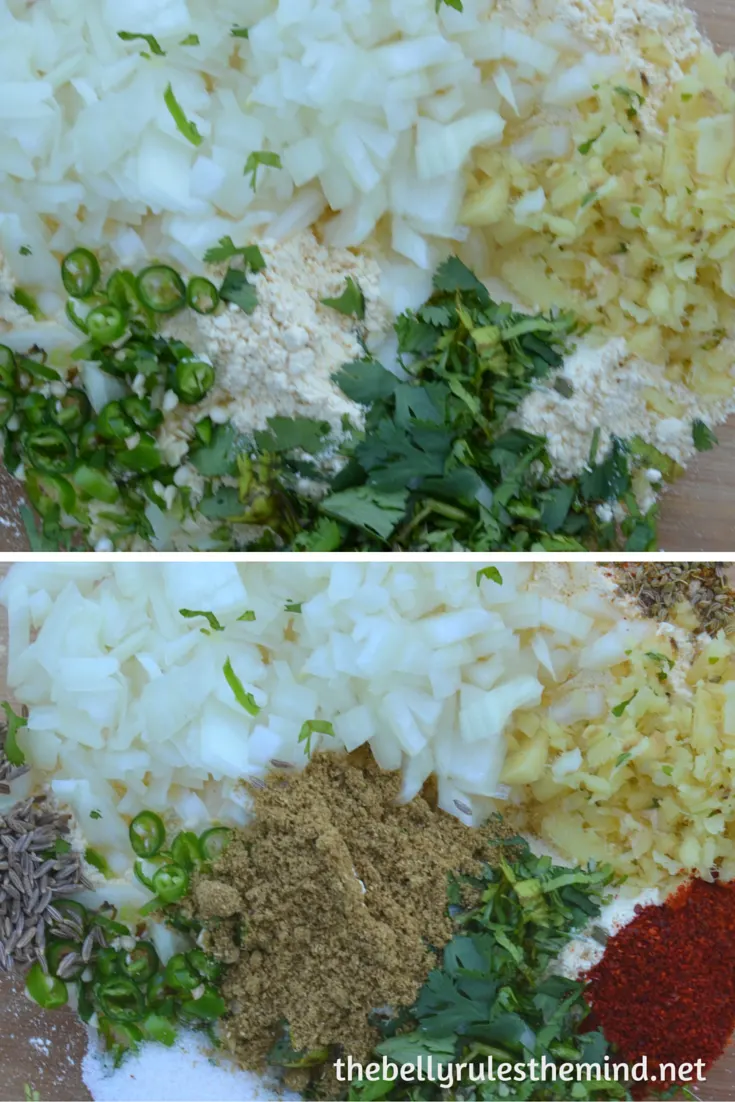 Take a big bowl and add in all the ingredients and add water slowly to make a thick batter.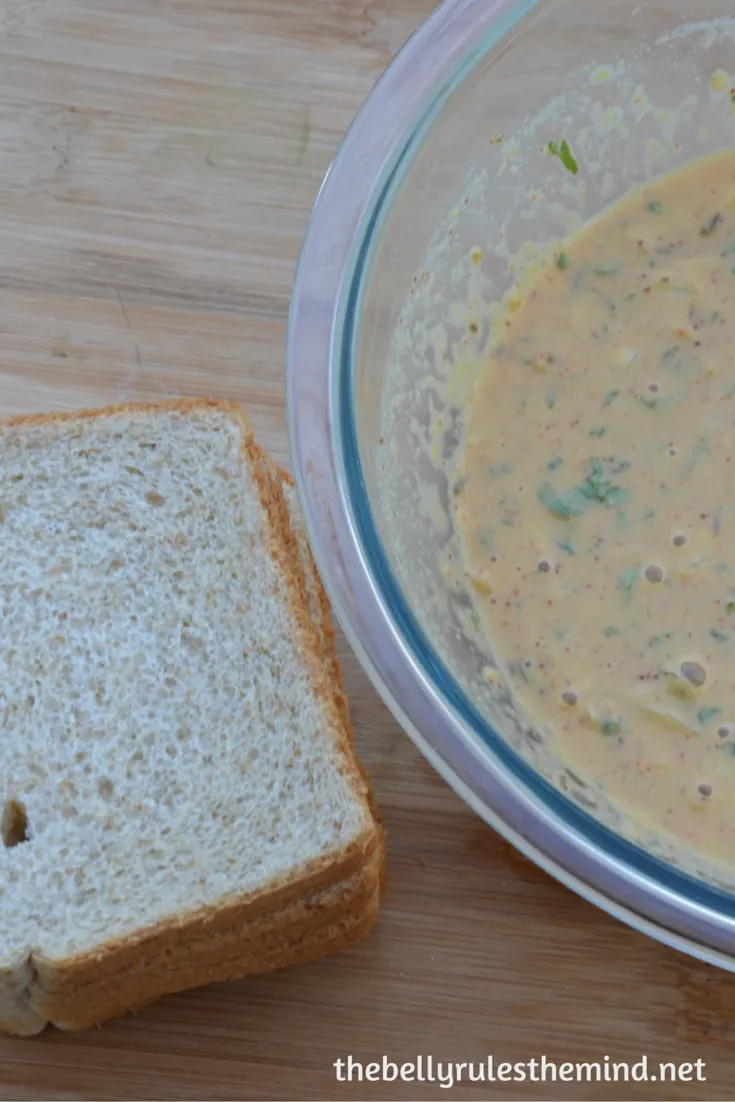 Take the bread slices (you can use any white/brown/multigrain bread)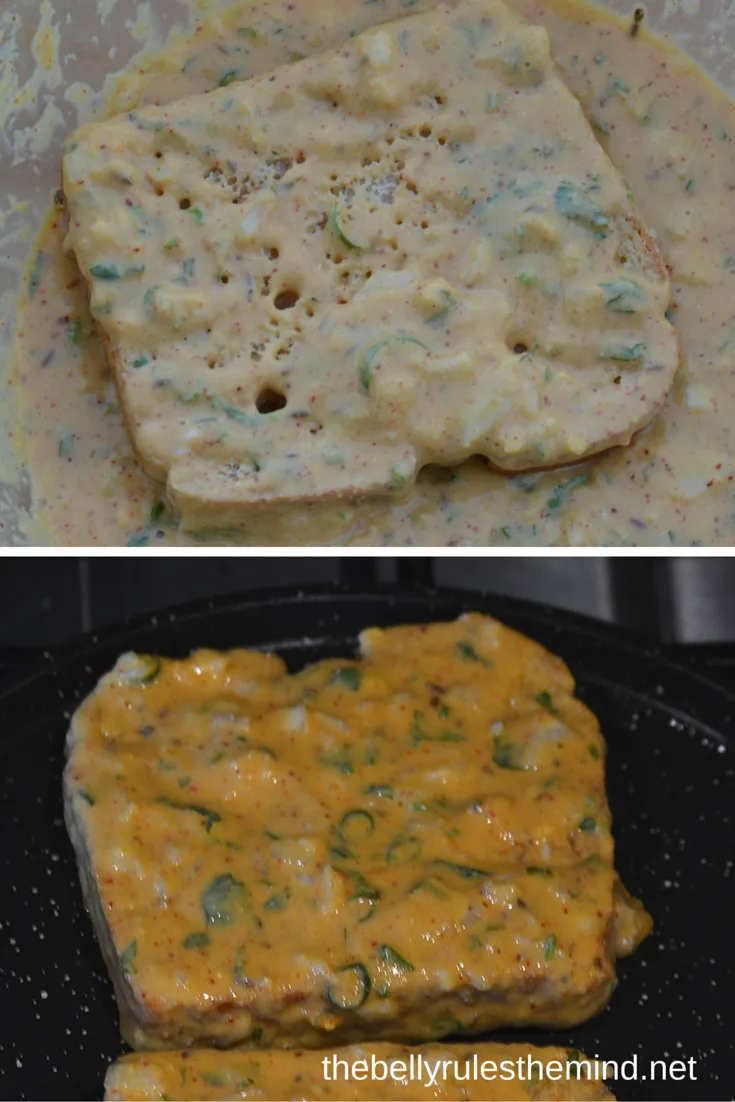 As the batter is thick, use your hand or a spoon to place some of the mixture on the bread.
Heat a flat non stick pan and add oil.
Place the bread slices. Add few drops of oil along the edges and cook on medium flame for about 2-3 minutes. Turn the bread and toast the other side until golden brown.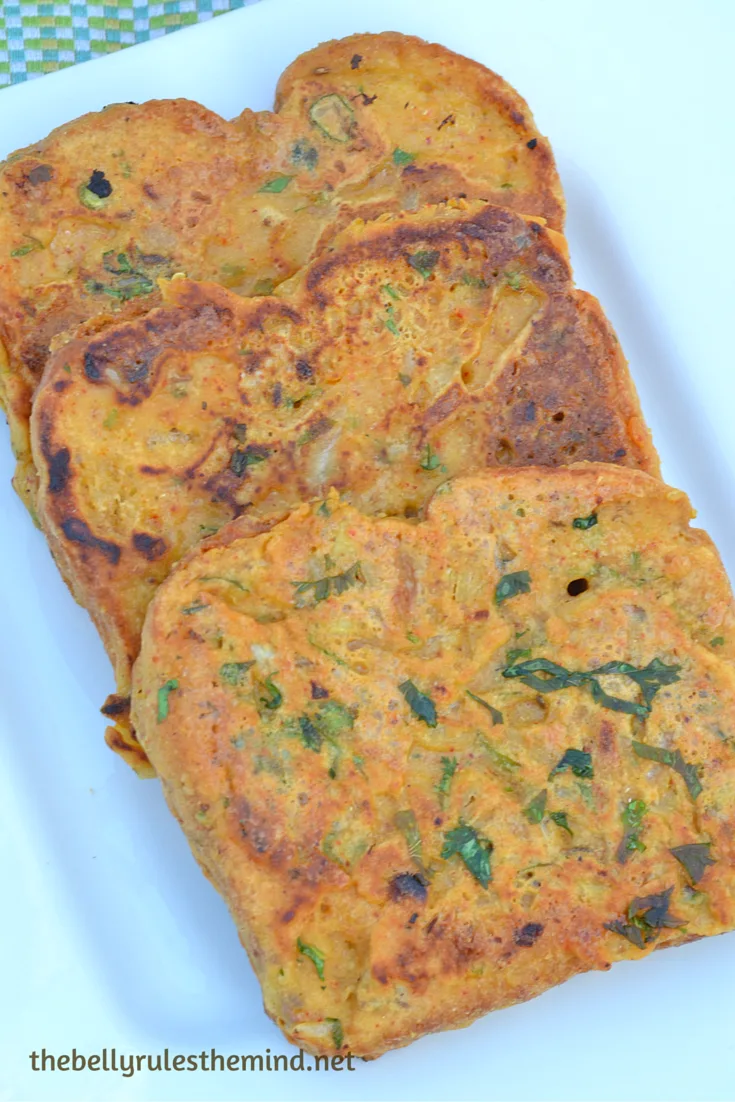 Serve with ketchup or our Multipurpose green chutney
Items from amazon used for this recipe

For more healthy ideas and recipes subscribe to our email or follow us on Facebook to stay updated with all the healthy information we share. Check out our Pinterest boards for all the healthy eating inspiration you'll ever need. For an unending buffet of healthy photographed food, follow us on Instagram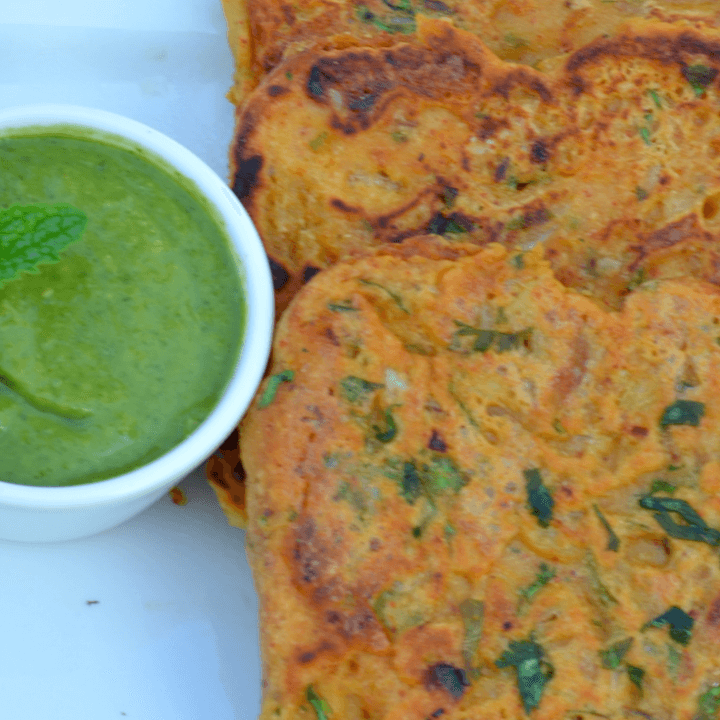 Eggless Savory French Toast/Bread Pakoda
Ingredients
1 cup Black gram flour/ besan
1 cup water
1 Onion /chopped
1Tbsp ginger/ finely chopped
Green chilli /finely chopped
Coriander leaves /finely chopped
Salt to taste
1 teaspoon carom seeds/ajwain
1 teaspoon Cumin seeds/zeera
1 teaspoon Red chilli powder
1 teaspoon Coriander/cumin powder
6 whole wheat Bread Slices
Note:Do not add water to the batter. The batter should be thick.
Instructions
Take a big bowl and add in all the ingredients and add water slowly to make a thick batter.
Take the bread slices (you can use any white/brown/multigrain bread)
Dip each piece of bread in the batter and coat both the sidesAs the batter is thick, use your hand or a spoon to place some of the mixture on the bread.
Heat a flat non stick pan. Add oil. Place the bread slices. Add few drops of oil along the edges. Cook on medium flame for about 2-3 minutes. Turn the bread and toast the other side until golden brown.
Serve with ketchup or our Multipurpose green chutney