If you are looking for a quick & easy appetizer, give this bite size samosa chaat a try! They are the perfect individual bite sized appetizer / snack with tongue tickling flavors.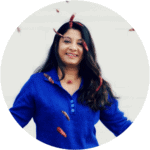 This post is a part of the post Samosa Served 8 Ways & a sequel to Easiest Ever Samosa Stuffing (ready in just 30 minutes and tastes  just like the store bought Samosas). If you haven't read it yet, I would highly encourage you to read that post to learn more about the popular so called 'Indian' snack, Samosas.  As I mentioned in that post that these  triangular bites have come a long way ever since it's origin and has evolved into so any variations over the years. Samosa Chaat is one such evolution, where the flavors of the Samosa itself are enhanced with sweet, sour and spicy chutneys, chopped onions & tomatoes , flavored yogurt and cilantro.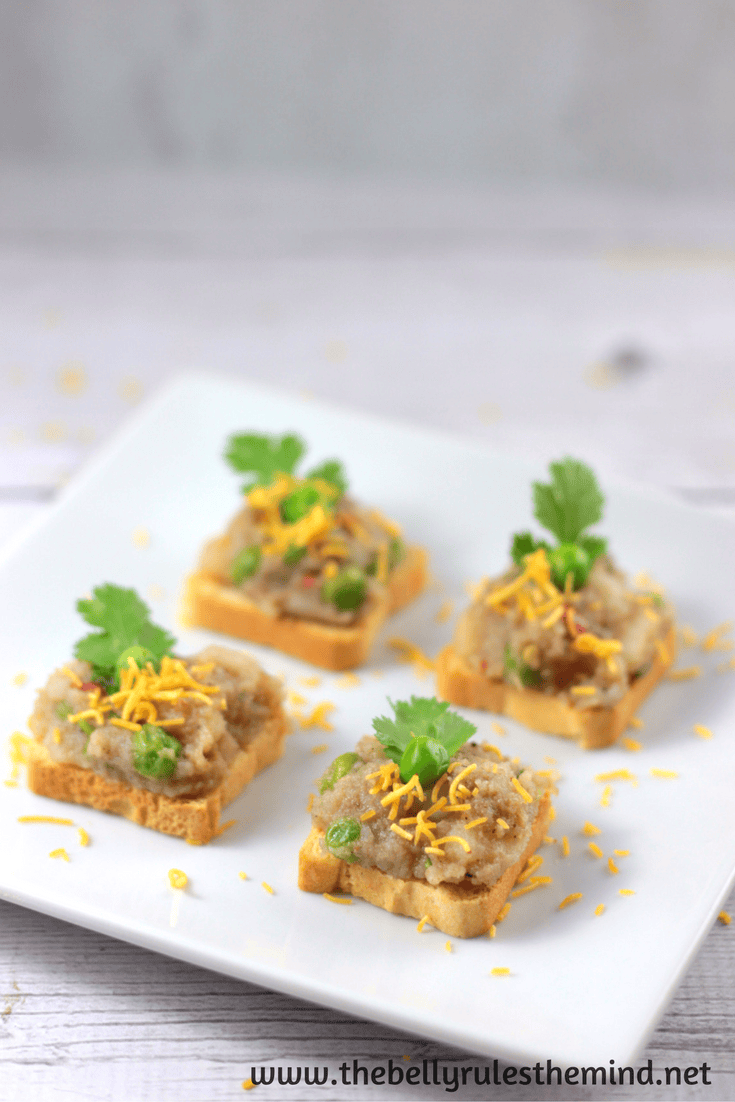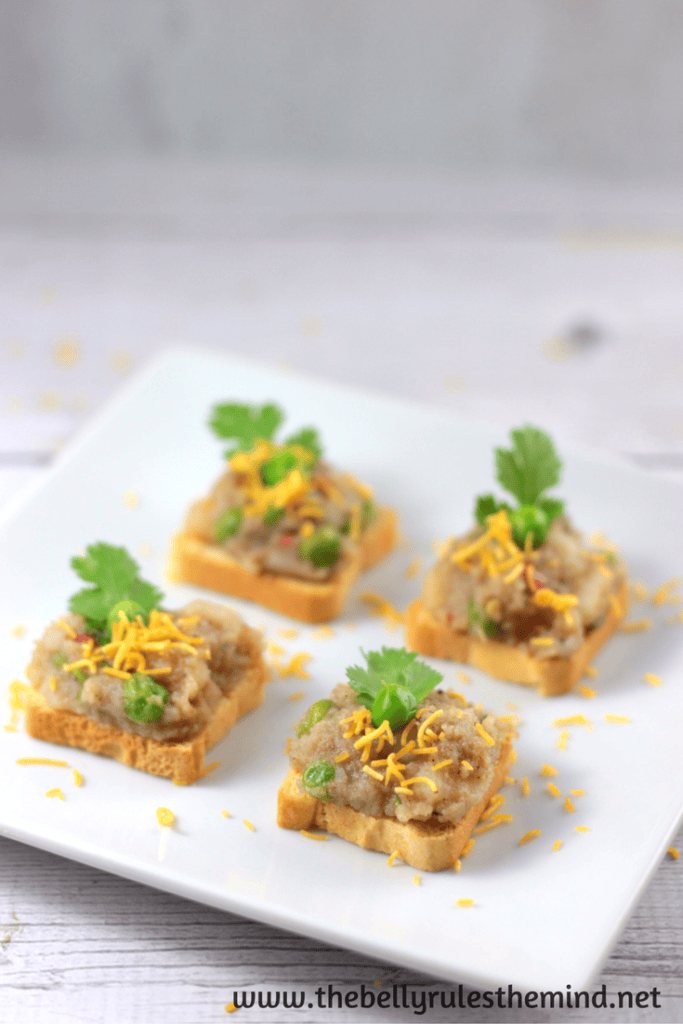 Dr. Mystery loves this Chaat and although we have tried it in several restaurants, nothing like a homemade version. Do you agree? Well the best part about this chaat is that it can be customized to your taste. You can add or skip the flavors and make it appealing to your taste buds. So the other day when I made my Easiest Ever Samosa Stuffing  I knew for sure that we were going to be making some Chaat too. However I didn't want the traditional Samosa Chaat and wanted to make use of some ingredients from my pantry.  So we came up with this idea to use some mini bread toasts that have been sitting in our pantry for a while. I got them to make some appetizer but for some reason I just didn't get around doing that. I am so glad I was finally able to put them to good use.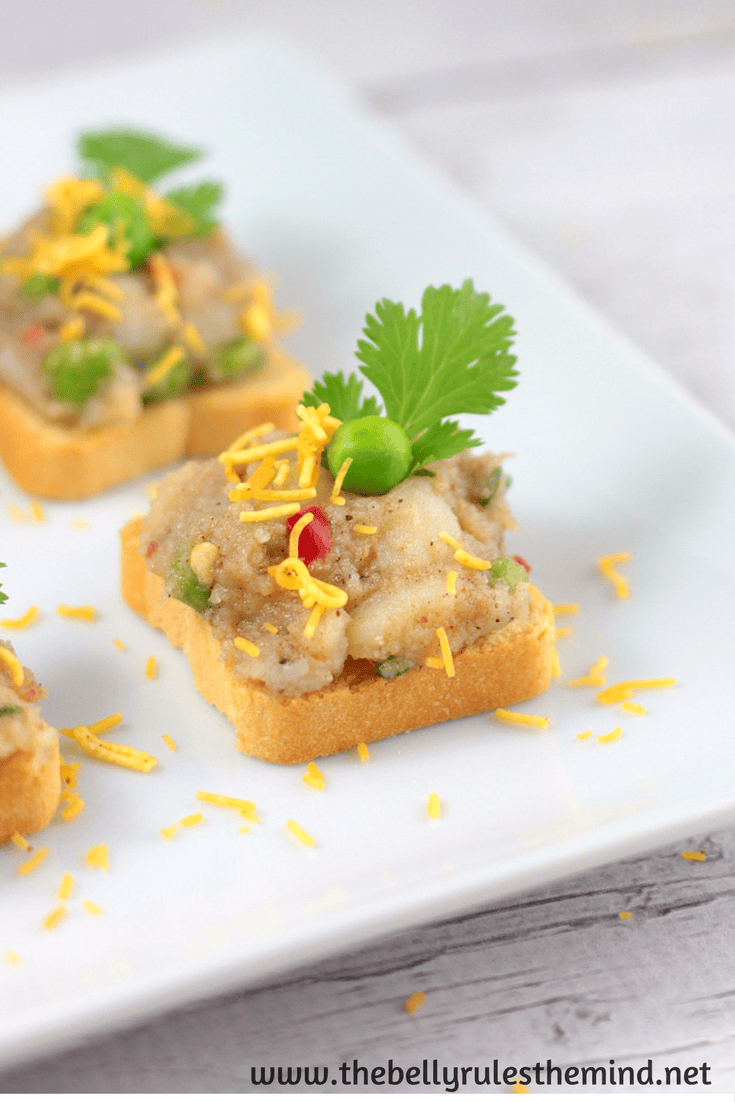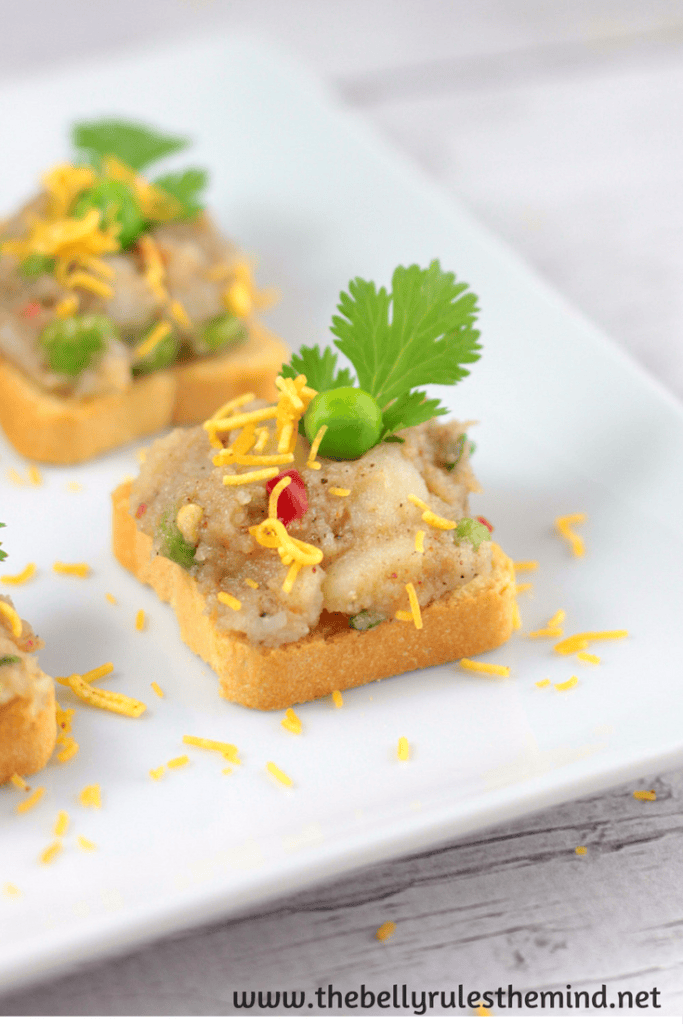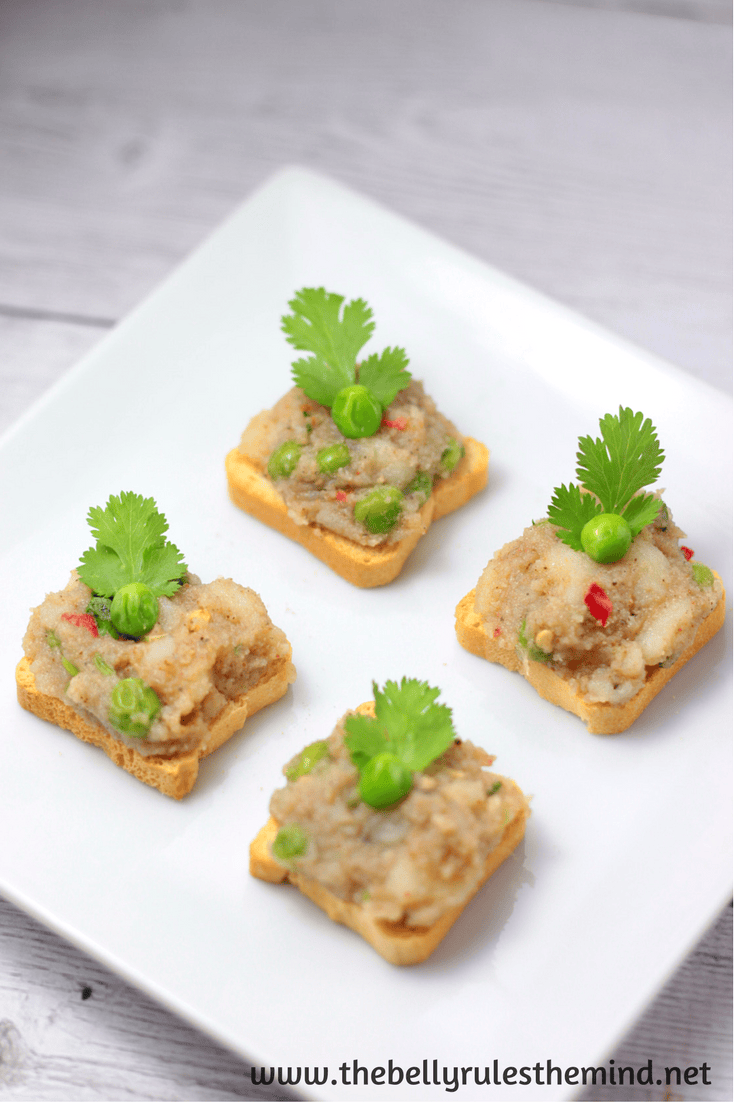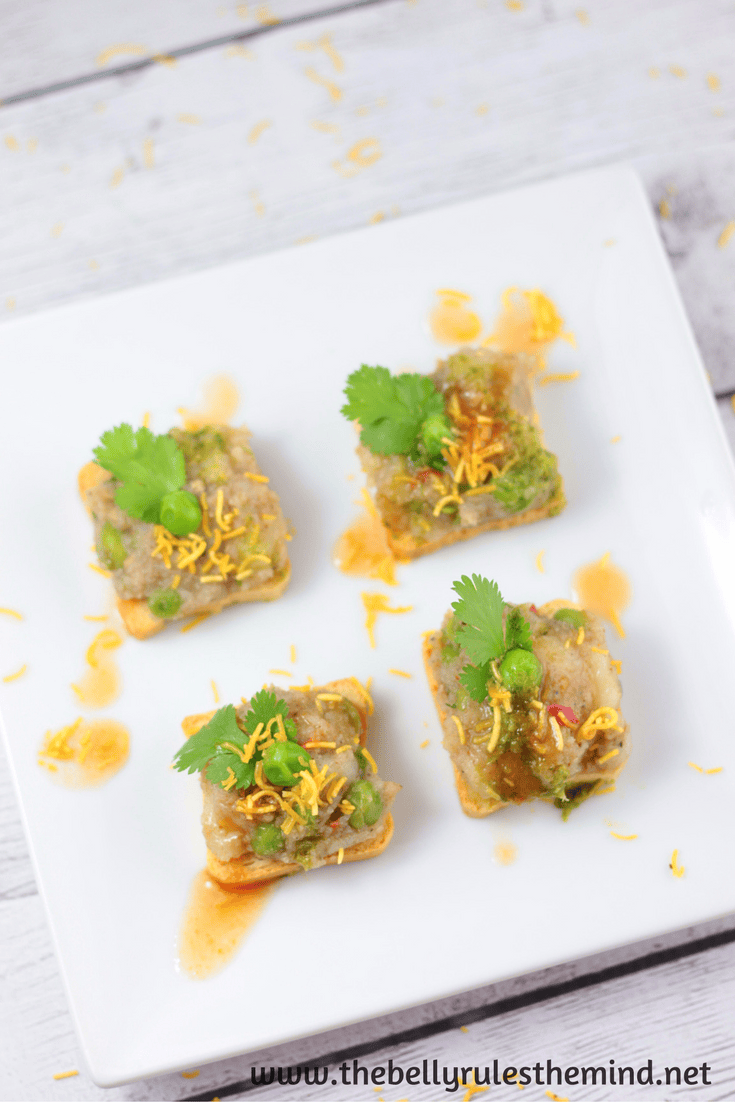 Ofcourse this post is just an idea for you to enjoy Samosa in a unique and different way. Get creative, make it your own and when you try it, don't forget to leave us a comment at the bottom of this post.
For more healthy ideas and recipes subscribe to our email or follow us on Facebook to stay updated with all the healthy information  we share. Check out our Pinterest boards for all the healthy eating inspiration you'll ever need. For an unending buffet of healthy photographed food, follow us on Instagram
Products Used